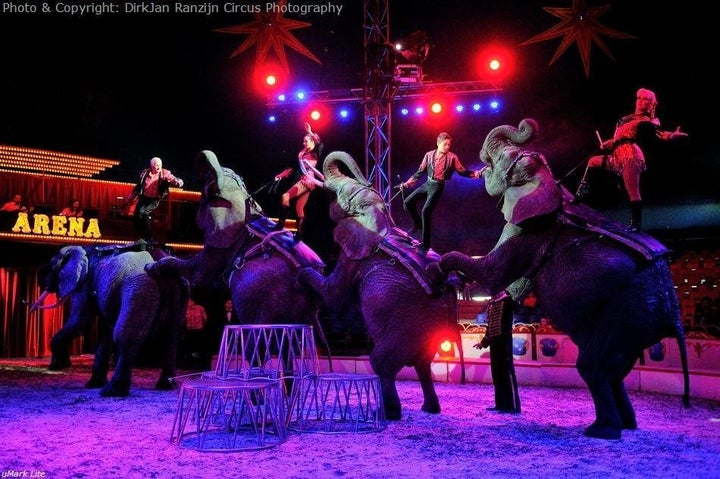 Los Angeles took a step this week to potentially ban elephants at Ringling Bros. and Barnum & Bailey Circus and other traveling circus shows.
The city's Personnel and Animal Welfare Committee on Tuesday recommended a full vote by the City Council on the proposed prohibition of traveling circus elephants and the sharp implements used to control them.
The measure, drafted by Los Angeles Animal Services, allows the council to choose between a full ban of pachyderms, a prohibition of so-called bullhooks, or both.
The 2-0 vote followed expert testimony and a video documenting brutal treatment of circus elephants.
"Frankly, it made my blood boil," said Councilman Paul Koretz, who heads the committee, in a statement. "The video was shot undercover and it showed traveling circus elephants being struck viciously with a bullhook, over and over again, for no apparent reason."
Animal welfare activists celebrated the decision they said could lead to the banishment of cruel elephant practices in Los Angeles. A state judge this year banned the use of bullhooks at the Los Angeles Zoo.
"This is great news for elephants who are forced to perform in traveling circuses," said Catherine Doyle, the Los Angeles-based director of science, research and advocacy for the Performing Animal Welfare Society, which has a sanctuary for former circus elephants in Northern California. "Los Angeles considers itself a progressive city, and this will take us to the next level."
The Los Angeles measure and its corresponding Animal Services report drew sharp rebuke from the producer of Ringling Bros., which said it was barred from providing any input.
A letter from Feld Entertainment of Virginia last week accused the Animal Services Department of a biased report based on an inspection last July of a Ringling circus at Staples Center.
The report was then leaked to PETA, an animal activist group, which posted it online.
The letter says the city did not consult elephant experts at credible zoos or elsewhere about the treatment of circus elephants, but deferred to animal rights groups instead.
Furthermore, it said a circus elephant ban could cost "hundreds, if not thousands, of local jobs."
"There is no justification for ignoring the men and woman who's livelihoods will be directly impacted by the department's recommendations," said Thomas Albert, vice president of government relations at Feld Entertainment. "This new department report is neither credible nor objective."
The report, written by LAAS General Manager Brenda Barnette, originally called for seven options, including an all-out ban on tigers and other exotic animals in circuses in Los Angeles.
The proposed ban follows a federal bill, proposed a year ago, that would have placed sharp limits on the ability to transport lions, tigers and elephants around the country. Circuses say it would shut down the animal portion of their shows.
Councilman Dennis Zine called for mediation between the city and the circus industry, which was included in Monday's vote. What he didn't know, a spokesman said, was that he had helped approve a full council vote.
"What he intended to do was move the item forward -- not to a full vote of the council, but to a working group," said Jimmy Blackman, his chief of staff. "If the item came to the City Council, we would vote against it.
"Because we could lose all those (circus) shows ... We don't want to lose thousands of jobs."
dana.bartholomew@dailynews.com
(c)2012 the Daily News (Los Angeles)
Distributed by MCT Information Services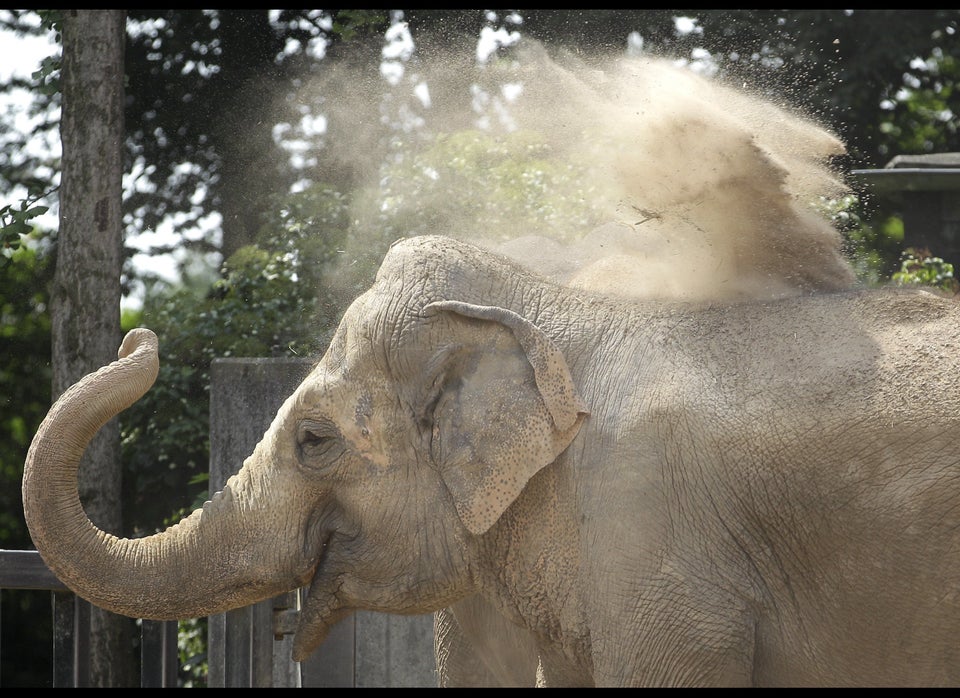 Elephant Overload
Popular in the Community