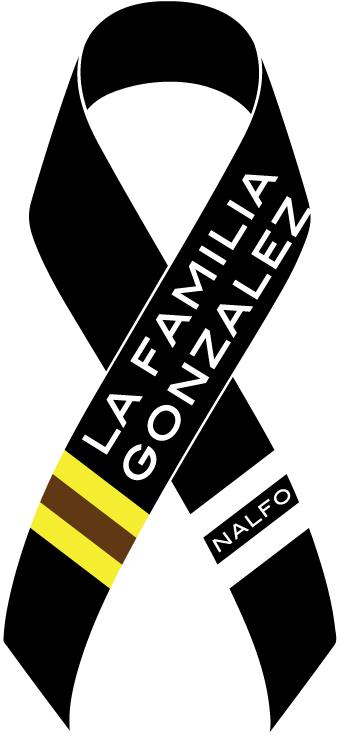 When I was growing up in the Bronx, every once in a while, we'd get a knock on our apartment door from a neighbor. "Fulano-de-tal (so-and-so) has died, we are doing a 'colecta (a collection)' to help pay for the funeral." Usually the person asking was a relative or a close friend of the deceased, and they would have a letter-sized envelope, collecting donations from the neighborhood to help a family during their time of need. People never asked for verification, never challenged the collector - they would give what little they could to this at times perfect stranger, or a person they knew only by sight from around the neighborhood. People couldn't give much, usually no more than a dollar here, a dollar there. If enough doors were knocked on, one might be able to collect enough for a funeral suit for the departed, or maybe a headstone, but it was almost never enough.
You ask a lot of Latinos, and they will have similar stories to tell. Fact is, that for many of us, growing up poor meant you barely had for your needs as a living person, especially for those families living paycheck to paycheck. Being financially prepared for the costs of a death was something far beyond a family's thoughts, at least until that time came. And it always did.
I also remember that when we got those knocks on the door, something interesting would happen in the community. Often neighbors didn't even know each other's names, but when they heard about 'la colecta,' they would find out who their neighbors were, usually as they got information on the funeral and coordinated rides and babysitting. People wouldn't recognize the name, but when someone explained that she was the old lady who had the little dog, or the man with the cane, etc, everyone would nod and then gasp in recognition that this person was indeed a person they knew. The community would come together to mourn, but also to get a little closer with each other as they were being reminded of their own mortality.
Skip a couple of decades, and many things have not changed. Still, very few Latinos have life insurance, even the most simple of coverage. The 2010 Census has Hispanics and numbering over 50.5 million, yet according to the LIMRA 2010 Life Insurance Ownership Study, only 54% of them own policies vs. 70% of Americans nationwide. In the US, funeral services range from 8-15 thousand dollars a person on the low end, which usually means that when tragedy strikes, about half of all Latino families are not prepared to deal with the financial hardships a lost loved one will create on top of the emotional loss. Since death and the cost of it are constant realities regardless of one's preparation, how do families cope? 'La Colecta' is how the community fills that gap. When it's not door to door, its via churches, or community groups. But more often it happens within a network of family, friends and acquaintances that help the ease the family burden any way they can.
There has been no better example of a community coming together in the face of tragedy as what we are seeing in the Metro area right now. This past weekend, 7 members of one family died tragically in a car accident off a New York highway. Three generations gone, ages ranging from 3 to 85. I heard of this over the weekend, and also learned that the family involved was of a Fraternity brother of mine, a freshman at Pace University. He lost his Mother, Sister, Grandparents, Aunts and cousins in that accident. He was left to mourn with his remaining sibling and father. It was a tragedy I could never have imagined could happen, let alone to someone who shared a connection with me.
And as quickly as I learned of the incident, I was made aware that the community has sprung into action. Fraternity brothers were rallying together to talk about how they could help, and as instinctively as breathing, a 'colecta' began. But this being the 21st century, this tradition took on a new form. There on social media sites were instructions on how to donate money via secure pay sites like paypal and wepay. These links were posted, shared, and forwarded at lightening speed to group pages and individual profiles. Invitations were sent out encouraging donations; list servers were abuzz with links and appeals. Within hours thousands of dollars had already been raised. This was before the mainstream media outlets got wind of what was happening, before politicians inserted themselves to help, before celebrities and athletes like Chad Ocho Cinco started retweeting about it, and before anyone could even fathom what was truly happening.
'La colecta' went way beyond the neighboring community, beyond the members of one Fraternity, beyond colleagues and acquaintances. Other college students, other fraternal organizations, complete strangers of all races and ethnicities, who had heard about the incident gave what they could. I followed the activity on wepay, and the number of donors grow quickly into the thousands, averaging about $25 each. But at the time I write this, more than 70K had been raised. The goal is to raise 100K, which is the estimated cost of the funeral for 7 people, and for sending some of the relatives back to their native Dominican Republic. This amount looks to be raised -almost completely online- in under 3 days.
This 21st century style 'colecta' further demonstrates what many have been writing about, that Latinos have embraced social media in an unprecedented fashion. HispanicBusiness.com describes the phenomena as such:
According to the eMarketer's February 2012 "American Pulse Survey" from BIGinsight of US adult internet usage found that... Hispanic internet users spent more of their online time on social media sites... Moreover, the survey found that "on an average day, 26.8 percent of Hispanic internet users spent six hours or more on social media sites, while 20.4 percent of black internet users and only 8.5 percent of total internet users spent that much time on social sites."
This new vehicle of community connections has found a way to modernize 'la colecta' to help a family in need in a way the traditional methods could have never done, which in turn, has mobilized traditional institutions to take action. The media is now asking questions about highway safety measures, and even the government of the Dominican Republic is now helping the family.
The community is also using their ability to connect via social media to mourn together and to offer their support. What could have been a tragic story that could have been forgotten as yesterday's news, has been kept alive by people's heartfelt connection to the family and to each other.
I too offer the Gonzalez family my condolences and support, and have participated where I could. There is still time for others to participate, and I encourage you to do so. The links to the paypal and wepay sites are above. As we come together, let us remember how far we've come as a community, and learn from this story how we can use our new collective powers, enabled by these 21st century tools, for good.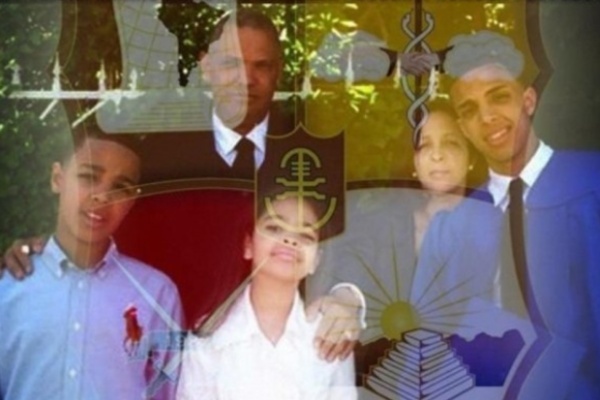 Calling all HuffPost superfans!
Sign up for membership to become a founding member and help shape HuffPost's next chapter