Los Angeles County declined Monday to defend the mandate requiring the use of condoms on adult film sets -- even though Angelenos voted it into law last November.
Earlier this year, porn producer Vivid Entertainment and two porn performers filed a lawsuit against the county, arguing that the condom mandate infringes on producers' and performers' freedom of expression.
Measure B required porn producers to pay for a permit to film and to submit to inspections by the LA County Public Health Department. However, industry insiders say that the new law had not been enforced.
In August, U.S. District Judge Dean Pregerson ruled that parts of the law -- relating, among other things, to how it is enforced -- are unconstitutional, but upheld the basic mandate requiring condoms. Vivid Entertainment and the performers appealed the section of the ruling that left the mandate in place.
Pursuant to Circuit Rule 31-2.3, Defendants-Appellees [county health chief] Jonathan Fielding, [District Attorney] Jackie Lacey, and the County of Los Angeles elect not to file an answering brief in the above-referenced appeal ...
The letter was posted by the AIDS Healthcare Foundation, which authored the mandate that LA voters approved in November. Not surprisingly, the foundation was infuriated by the county's unwillingness to defend the condom mandate.
"They obviously have a callous disregard to the will of 1.6 million voters," foundation President Michael Weinstein told HuffPost. "The department is bureaucratic and lazy. They want to do as little as possible."
The Public Health Department declined to comment because of the ongoing litigation but re-sent an earlier statement to HuffPost, saying it still applies:
Public Health continues to evaluate Judge Pregerson's ruling that preliminarily enjoined significant portions of Measure B after determining those portions to be unconstitutional. Public Health, however, continues to accept applications for permits under Measure B.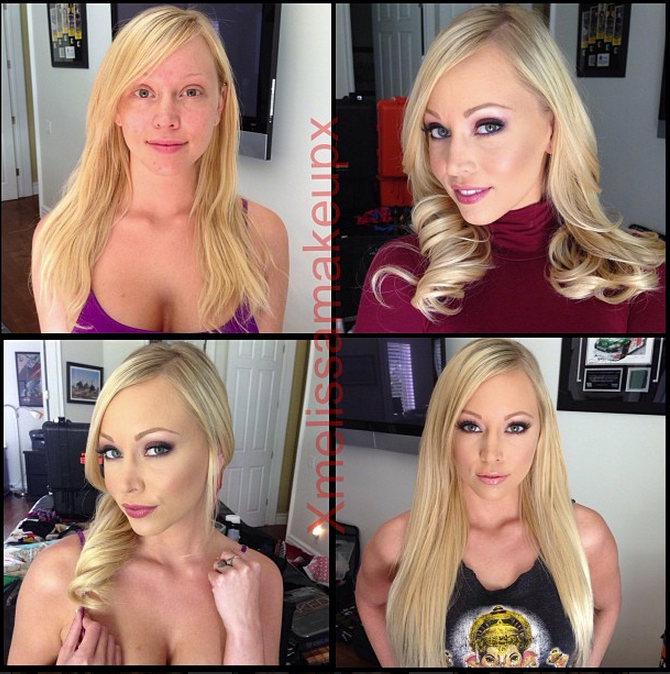 Porn Stars Without Makeup
Popular in the Community