 California's clogged immigration courts are likely to receive relief under an Obama administration plan to avoid deporting young illegal immigrants brought into the country as children.
The court in Los Angeles has a backlog of nearly 52,000 deportation cases, the nation's largest, according to the Executive Office for Immigration Review. San Francisco's immigration court has more than 18,000 cases awaiting a ruling.
"Oftentimes, you can go to court and you can't get anything done," said David Gardner, an immigration attorney in Los Angeles. "There's a tension between moving cases forward efficiently and fair and giving people due process rights."
Later this summer, U.S. Immigration and Customs Enforcement will begin using greater prosecutorial discretion in deciding which deportation cases to pursue. Specifically, the department will grant a two-year reprieve to illegal immigrants who are younger than 30 years old, entered the United States before turning 16, are enrolled in school or honorably discharged from the military, and have no felony convictions or repeat misdemeanor convictions. The reprieve doesn't offer a path to citizenship or permanent residency; those who qualify must seek an extension after two years.
The selective enforcement will allow an estimated 800,000 illegal immigrants to remain in the country and apply for temporary work permits. It also could remove the burden of thousands of deportation cases from the immigration courts' dockets.
However, there is no count of how many deportation cases might close due to the Obama administration's policy change. Kathryn Mattingly, spokeswoman for the Executive Office for Immigration Review, said the office does not track cases by the new enforcement criteria announced June 15.
Shiu-Ming Cheer, an attorney with the National Immigration Law Center, said she doubts the prosecutorial discretion will result in much change for illegal immigrants now facing deportation proceedings or for courts' backlogs.
"There might be some cases that are identified through that procedure," Cheer said, "but it probably wouldn't be more than a couple hundred in L.A."
Separate from the Obama administration's latest move, ICE has reviewed more than 200,000 pending deportations nationwide during the past seven months to locate and close low-priority cases.
Of those, prosecutors have ended 357 deportation proceedings involving young illegal immigrants who likely meet the Obama administration's new criteria, according to ICE figures.
This population of illegal immigrants is often called "dreamers," as the intended beneficiaries of the federal DREAM Act, which would allow them to remain in the United States. The bill has repeatedly failed to pass through Congress.
Immigrant advocates and their legislative allies have criticized the previous deportation case review as ineffective. "It's a lot of work for not very much," U.S. Rep. Zoe Lofgren, a San Jose Democrat, told The New York Times earlier this month.
Meanwhile, the immigration court backlog has continued to grow.
Since March, the Los Angeles and San Francisco court dockets have added more than 5,000 pending cases, data from the federal immigration review office and Transactional Records Access Clearinghouse at Syracuse University shows. That marks an 8 percent increase in less than three months.
Ryan Gabrielson is an investigative reporter for California Watch, a project of the non-profit Center for Investigative reporting. Find more California Watch stories here.
Before You Go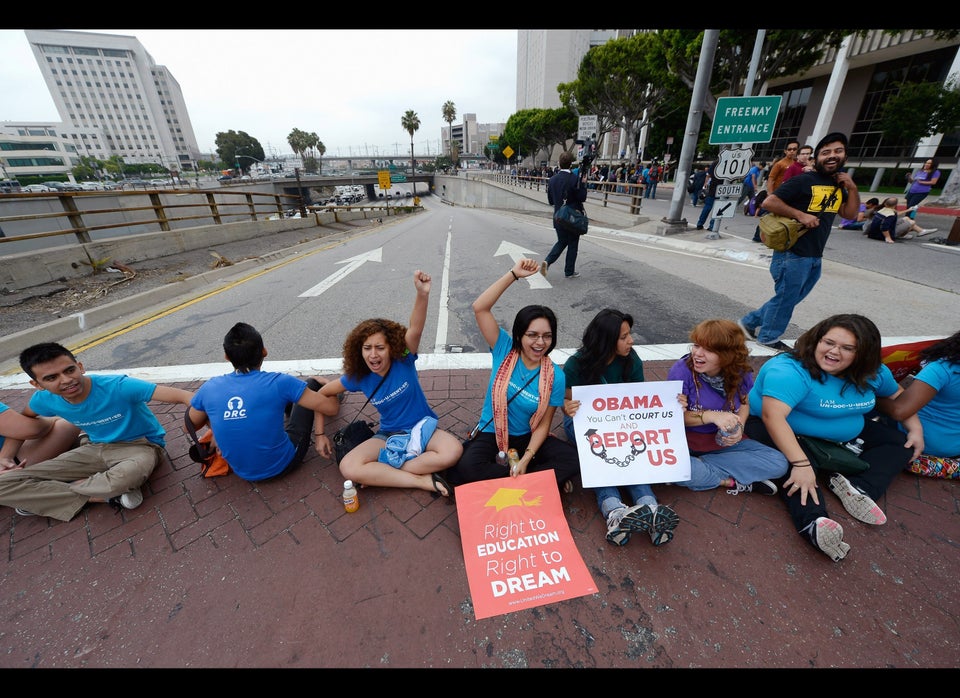 CA "Dreamers"
Popular in the Community