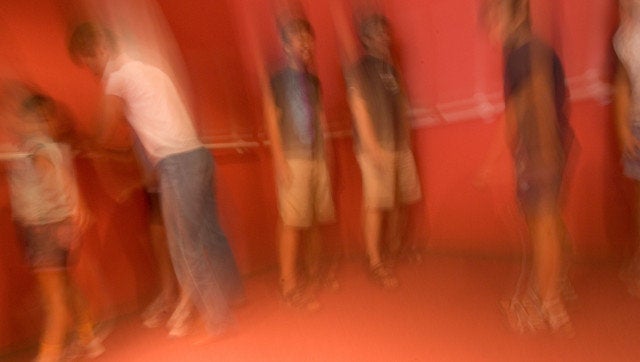 A 4.5 magnitude earthquake struck near Yorba Linda, Calif. at 11:23 p.m. PST Tuesday evening, according to initial reports from the U.S. Geological Survey.
Yorba Linda is a city in Orange County, about 36 miles southeast of downtown LA. Both quakes were felt throughout the Orange County and LA County region.
There were no initial reports of injuries or damage, reports the Associated Press.
UPDATE: Another earthquake shook Yorba Linda Wednesday morning at 9:33 a.m. The epicenter of the 4.5 magnitude earthquake was two miles northeast of the city.
Disneyland announced that they would briefly shut down rides for safety inspections after Wednesday's quake, reports the Los Angeles Times, as the epicenter was just 12 miles away from the theme park.
The Orange County Fire Authority did not receive any 911 calls about the latest quake, said Capt. Marc Stone.

"It was a decent sized shake and it's a reminder for everyone to have a plan for the Big One," said Stone. "How would you and your family survive for 72 hours with no water, no food and no amenities? Think about it. It's a reminder to go home and say, `What if?' and make that plan."

Seismologist Kate Hutton of the California Institute of Technology characterized the quakes as a swarm.

The location is near the Whittier Fault, but the quakes could be occurring on an unmapped fault, she said.

"This is likely normal California earthquake activity," Hutton said.
The best thing about an earthquake in LA? The flood of quake tweets that follow. Here are some of the funniest tweets sent out immediately after the quake.
This news entry was updated as the U.S. Geological Survey updated their readings of earthquake magnitudes.
Popular in the Community