Mornings are thick with a heavy, cool layer of air that hovers around the Pacific, but which burns off reliably in the early afternoon, providing the warm rays of the sun right about the time you're ready for a poolside cocktail. If you're new to L.A., you might not be familiar with June gloom, much less know how to properly appreciate it.
This uniquely Californian season, with its crisp, slightly chilly air is ideal for bundling up in a warm sweater and enjoying a slow-paced cup coffee and some quiet conversation, if not silent reflection. After all, who could work in such a peaceful climate? This is vacation weather for grown-ups, and has its own ethos in the same way that the holiday season has its own. For me, this ethos is very food-centric, as the activities of official summer are still a ways off, and there's just so much fresh produce available. There's no place better to celebrate this time of year than Santa Barbara (as if there was ever a bad time of year to visit Santa Barbara).
To delve fully into this pre-summer culture — before the tourists flock here, before the kids are out of school, before the dog days — find yourself a place of refuge. For me, that place is the Canary Hotel, on Carrillo Street, a block off upper State Street.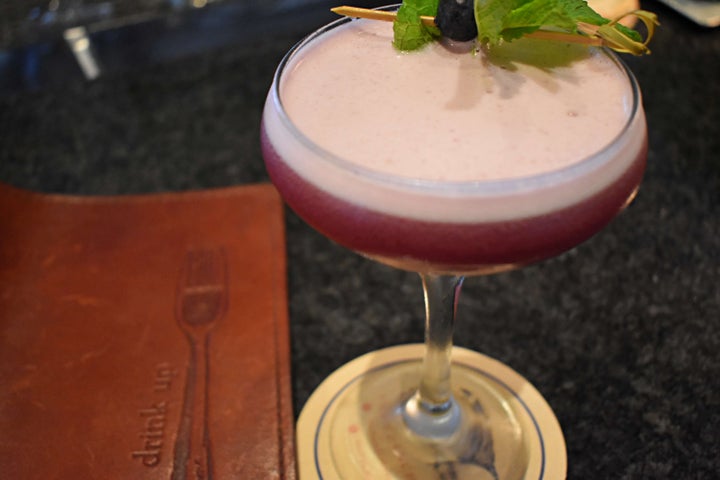 Here, you're more likely to encounter a small dog than a small child, and importantly, you're likely to to encounter like-minded people over complimentary local wine during social hour or over Handlebar coffee in the lobby. Canary is part of the Kimpton chain, which gently encourages socializing, as opposed to isolation, and which is actually dog-friendly, not just dog-tolerant.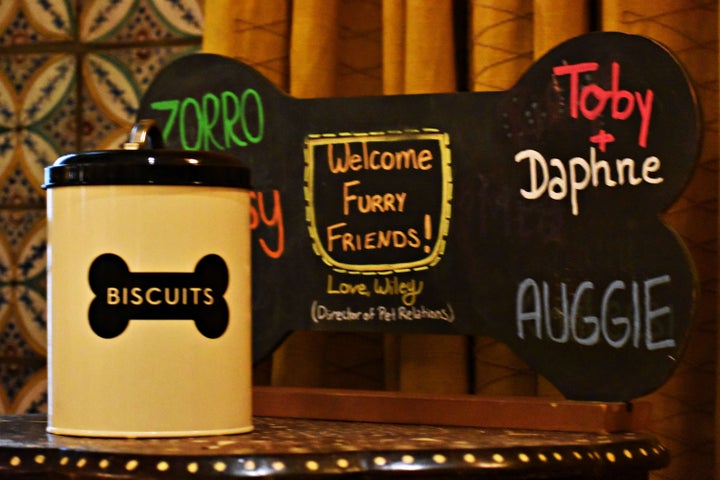 The rooftop pool and hot tub provide panoramic ocean and mountain views, as well as a glimpse of the expanse of red-tile roofs for which the city is justifiably famed. Rooms are elegant, featuring four-poster beds, private patios and tubs.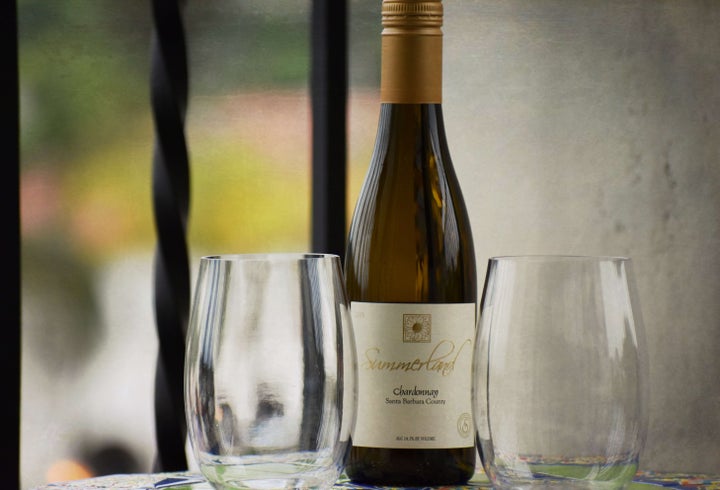 OK, so you've had a few cocktails and have been soaking in the pool and lazing in the afternoon sun. Who wants to travel to dinner after that? In recent years, hotel restaurants have come a long way — perhaps more than any other type of eatery — and Finch & Fork is as good as they come, a destination of its own. Start at the upscale bar with a signature cocktail, like the Secret Garden (a take on the traditional Bee's Knees), with lavender-infused Tanqueray, Luxardo maraschino, lemon and honey. An early-bird happy hour goes on from 4-6 p.m.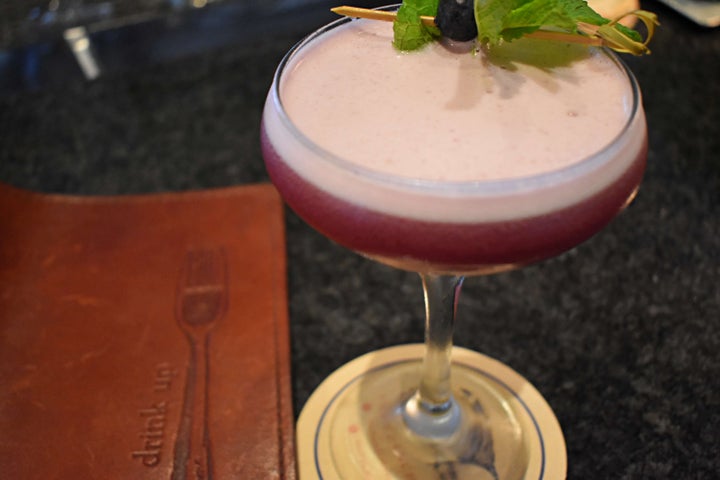 Executive Chef James Siao's menu is brief while still offering something for every palate. A daily special is every night of the week (Tuesday, fyi, is buttermilk-fried chicken night). If you're looking for a recommendation, try the duck breast. It's served atop a carrot-cardamom puree and served with farro, spring onions and a blackberry gastrique.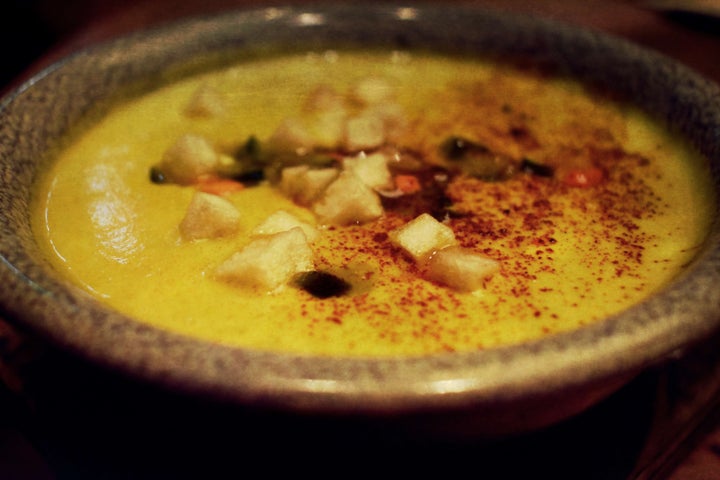 I have one more important dining recommendation: The Lark. Situated in the heart of the hippest new district, The Funk Zone, this is one restaurant worth leaving upper State for, even if it means jumping in an Uber for the five-minute drive. Better still, jump on one of the hotel's complimentary bicycle and burn off your calories in advance.
This former warehouse district is now ground zero for the Santa Barbara culinary scene, and is dotted with food and drink hot spots: beer, wine and spirits are all being either made or tasted in this area, alongside modern eateries. The Lark mixes some of the best cocktails in this area — and in this town, for that matter. For example, The Unapologetic: Rittenhouse rye, punt e mes, Jelinek Fernet and blood orange. It's served up in a vintage-style martini glass, and goes down way too easy.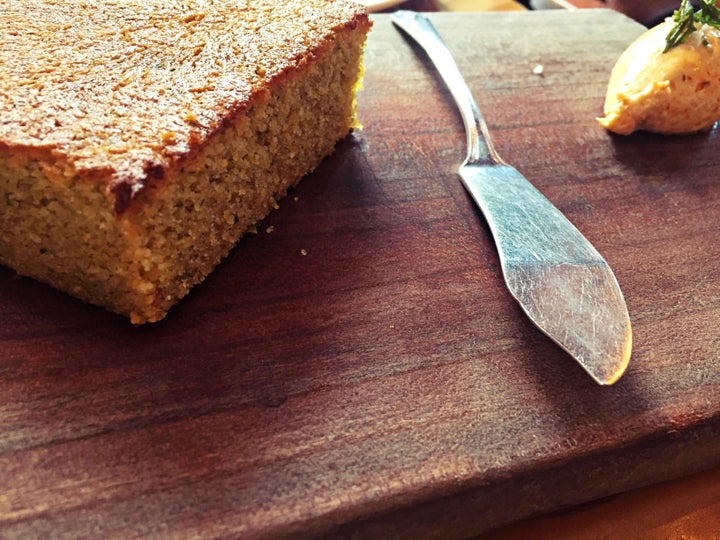 Executive Chef Jason Paluska's kitchen creations at The Lark are as beautiful as they are delicious. Every item on the menu is a one-of-a-kind, gorgeously plated and imaginatively assembled. I'd be remiss if I didn't have you try the crispy duck confit served over a buttermilk biscuit with smoked onion soubise, foie gras emulsion, huckleberry marmalade and chives. Nor would I feel good if I didn't suggest the smoked foie gras torchon with spiced pistachios, poached rhubarb, charred strawberry and Helena Avenue Bakery brioche.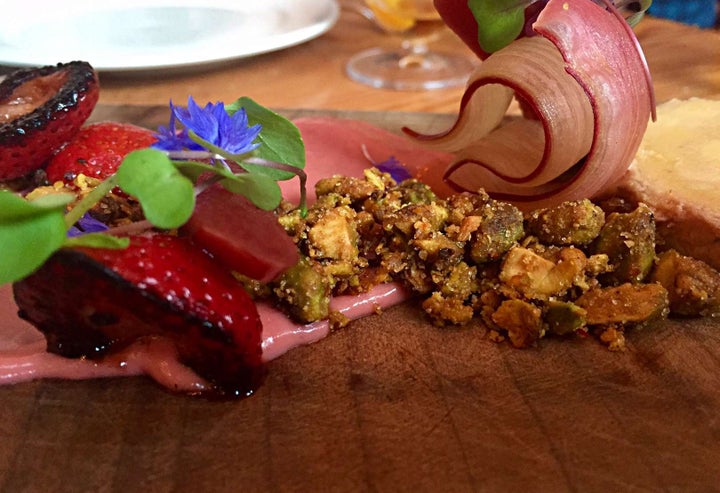 To me, June gloom is synonymous with early morning coffee, followed by a late and hearty breakfast. Handlebar Coffee Roasters, just a few blocks from the hotel, is the best cup in town, and if you're really feeling indulgent, you can start your day with an affogato. Their version comes in a pewter chalice with two tiny scoops of vanilla ice cream in an espresso bath.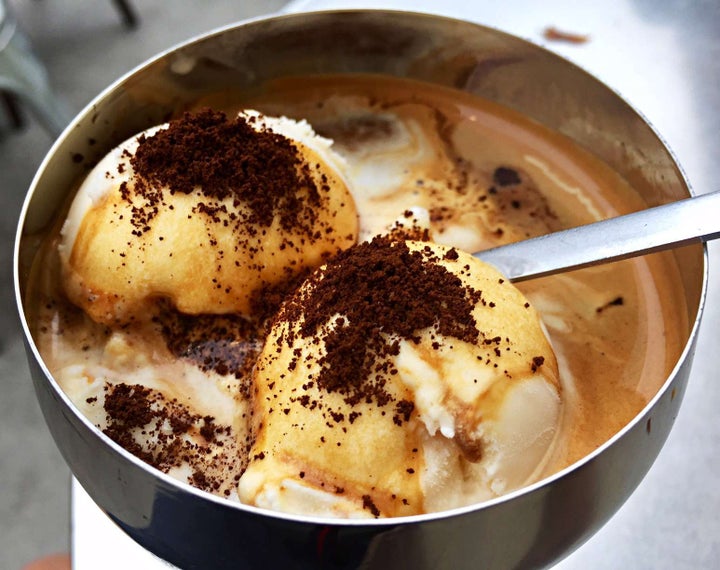 A little farther uptown, in the 1300 block of State, Renaud's Patisserie & Bistro serves Handlebar with delicious French pastries, among other delicious options. The ham-and-cheese croissant is better than any I've had in L.A.: crispy and flaky, and stuffed with grilled ham and melty gruyere.
The Andersen's Danish Bakery, in the 1100 block, will save you a trip to Solvang for Danish goodies. Patio diners relax over Viking Mimosa, served in a wine glass instead of a champagne flute (I guess that's what makes it "Viking") before exploring the Santa Barbara Museum of Art, across the street.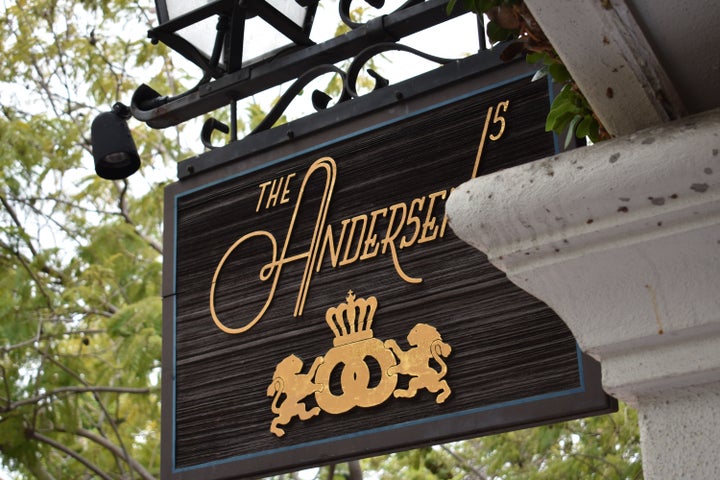 For a heartier breakfast, you can't beat the Tupelo Junction Cafe, which offers a Southern flair to its modern fare. Located next to the historic Granada Theatre -- again, on upper State -- this charming small- and large-plates joint will resonate with L.A. foodies. Try the Dungeness crab cake & potato hash with avocado salsa, poached egg, beurre blanc and toast. Pair that with a Dungeness crab claw spicy Bloody Mary for a nice eye-opener.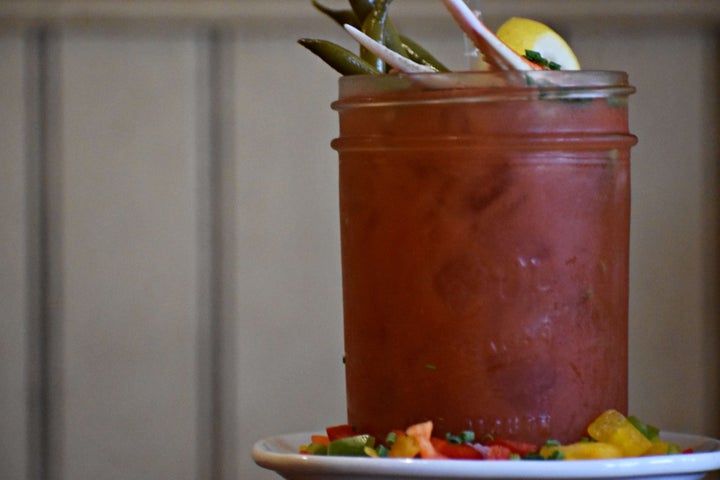 The dog days of summer are coming, so enjoy this micro-season while it lasts.
Related
Popular in the Community