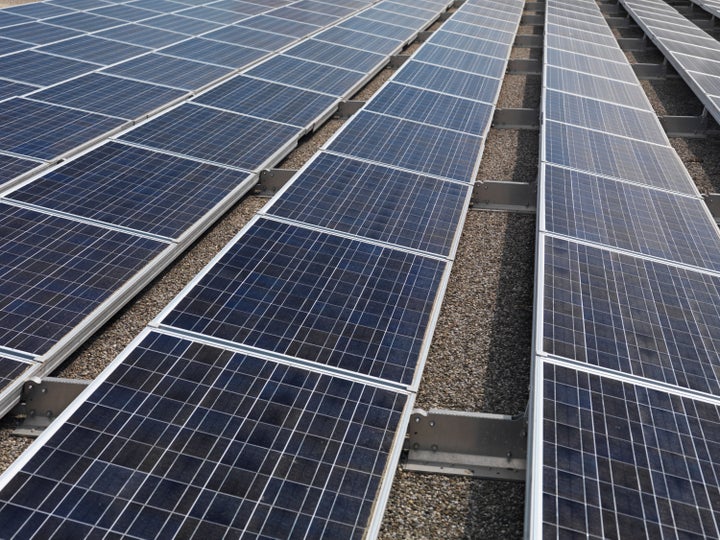 On Tuesday the Los Angeles City Council approved the long-debated LA Feed-in Tariff (FIT) program also known as CLEAN LA. This policy requires the Los Angeles Department of Water and Power (LADWP) to buy solar power produced by residents, businesses, and public organizations that have installed solar panels on their rooftops.
The program will begin in a few months with a 10 megawatt (MW) pilot phase as a way to work on rate setting, test the program's structure and fine-tune its guidelines. The pacing of the full FIT program, which could be between 75 MW and 150 MW by 2016, will be determined after the launch of the demonstration program. The 150 MW cap would ultimately provide electricity for about 35,000 homes, create 4,500 jobs, generate $500 million in economic activity and offset 2.25 million tons of carbon dioxide emissions by 2016.
CLEAN programs have driven the vast majority of renewable energy deployed around the world. In fact, 90 percent of all solar photovoltaics around the world were installed under CLEAN programs. These programs are successful because they provide transparency, longevity and certainty by creating standard guaranteed contracts, predictable and streamlined distribution, and predefined fixed rates.
In 2008 LA Mayor Antonio Villaraigosa helped set the stage for CLEAN LA when he ambitiously called for a 150 MW FIT program, saying "it's time we start using one of Los Angeles' most abundant resources -- sunshine. By using our resources wisely, we have the potential to lead the nation in solar power."
The Los Angeles Business Council (LABC) has been advocating for CLEAN LA since 2009 and its passage last week marks an important victory for the city. Both the LABC, under the great leadership of Mary Leslie, and the University of California, Los Angeles, have been instrumental in promoting the various environmental and economic benefits of CLEAN programs.
This program will tap into LA's massive underutilized resources (sunshine and abundant rooftop space) and will reduce the utility's out-of-city transmission requirements and costs. Currently, most of the city's renewable power is generated outside of the LA basin and is transmitted inefficiently to customers.
Finally, the program will serve as a powerful tool for economic development by creating thousands of local green jobs and leveraging private investment. These jobs will be created through assembly, manufacturing, installation, operations and maintenance.
While this is a great first step in the right direction, CLEAN LA still has room to grow. Unfortunately, the program's trajectory after 2016 is still unclear. And the 150 MW cap through that date will represent a bit over 1 percent of the LADWPs electricity, not making a hugely important program for California's 33 percent renewable energy goal.
The state of California can leverage this important program by adopting a full-scale CLEAN Program for the state -- going beyond SB 32. In 2010 UC Berkeley's Energy and Resources Group conducted a study on the economic impact of such a statewide program and found a handful of impressive benefits. The study showed that a CLEAN program would create three times more jobs than the state's current plan for meeting its renewable energy goals (from 2011-2020), translating to approximately 280,000 more jobs over the next 10 years. The study also found that such a program would add over $2 billion in additional tax revenue and stimulate up to $50 billion in additional private investment.
Rebecca Friendly, Special Assistant for CAP CA, contributed to this piece.

Related
Popular in the Community