Like birds flying south for the winter, Angelenos get in their cars and head down one of a few freeways toward the warm climes of San Diego during the holidays. It's the retirement destination of many of our parents and grandparents, and the long, agonizing journey through traffic is our way of expressing our love for them.
But love only goes so far… It doesn't necessarily extend to a twin-size bed, a pull-out sofa, or — god forbid — an air mattress. For that matter, it doesn't even extend to sitting down for the same old ham dinner and rehashed family arguments. There's a better option — for everyone. Just as egg nog is only good in limited doses, so are family get-togethers. So, turn your familial obligations into a fun-filled, sun-soaked, rum-flavored vacation.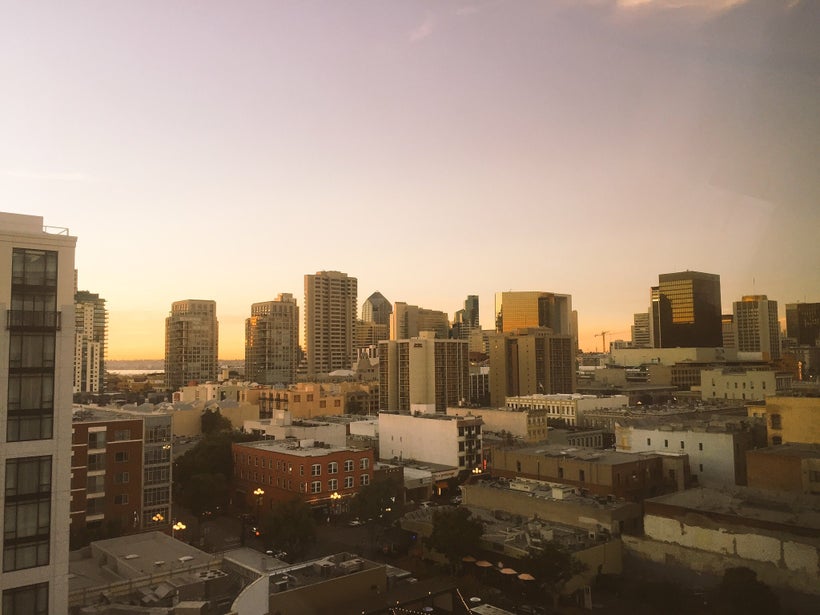 For an Angeleno, whose vast city is so spread out, San Diego offers something quite charming: a compact, pedestrian-centric downtown filled with amenities. If you're like me, your ideal hotel features a cabana-surrounded pool, rooftop bar, gym, chef-driven restaurant, and is dog-friendly. The Hotel Solamar is all of that, and is located in the epicenter of the Gaslamp District.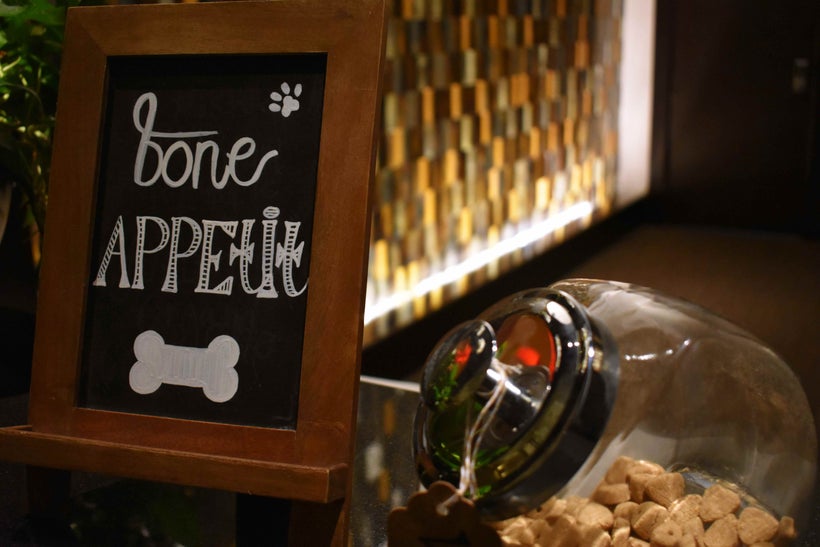 The boutique hotel's social hour provides an opportunity to meet other guests over complimentary wine or beer in a cozy lounge setting. The views from the fourth-story outdoor lounge, where you'll also find the pool and rooftop bar, offer fantastic sunset vistas and glimpses of the bay.
Take out a bicycle and you're a five-minute ride from Seaport Village, with its waterfront shops and eateries. Immediately beyond are the ships, from a clipper of yore to a modern battleship to dinner cruises to floating museums, you'll find an array of seagoing vessels to explore.
And even though baseball season is over, I found out that Petco Park is just that: a park. It contains a beautiful green space that looks out over the stadium, including the field. It's the focal point of a walkable neighborhood that features some of the best comfort food you'll find anywhere. I could only sample a few during my brief stay, but they were memorable.
Larry's Deli is a cutoff throw from the ballpark, and turns sandwich-making into high art. The number-one, a pastrami and gruyere with cornichon mustard on rye, is a gift to your taste buds this holiday season.
The dining at J-Six is yet another reason you'll be glad you only stuck around for coffee with the folks. I recently feasted on the restaurant's Thanksgiving dinner menu: a first course of pumpkin spice latte pumpkin-and-lobster bisque topped with a spiced cognac froth; and a family-style main course of endive and smoked pear salad in a sherry vinaigrette, with goat cheese and pecans, citrus-braised turkey legs and thighs with giblet gravy, alongside bacon-and-apple stuffing, buttery mashed potato, long bean casserole, wild mushroom veloute with crispy shallot; and a dessert of either kabocha tart (a squash) in a pomegranate reduction with vanilla-chai whipped cream or warm cranberry vanilla cake with a scoop of vanilla ice cream.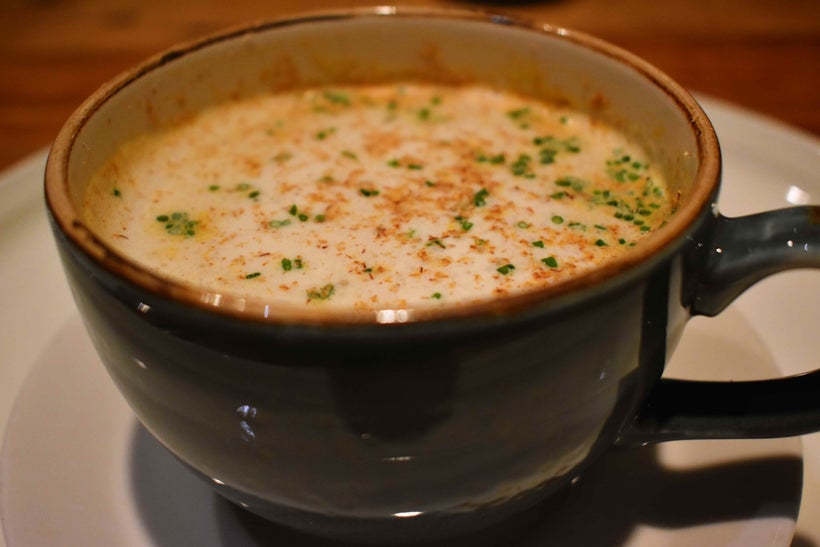 Across the street from the Solamar are two very good but very different seafood joints. The first is the Oyster Bar SKC, this place has a cajun flair and a good selection of local beers on tap and awesome happy hour prices. This is a casual spot with sports on the TV and stools on the outside patio. The Basket O'Boudin balls, Louisiana-style braised pork and rice rolled into balls and deep-fried, is a necessity, as are a tray of oysters.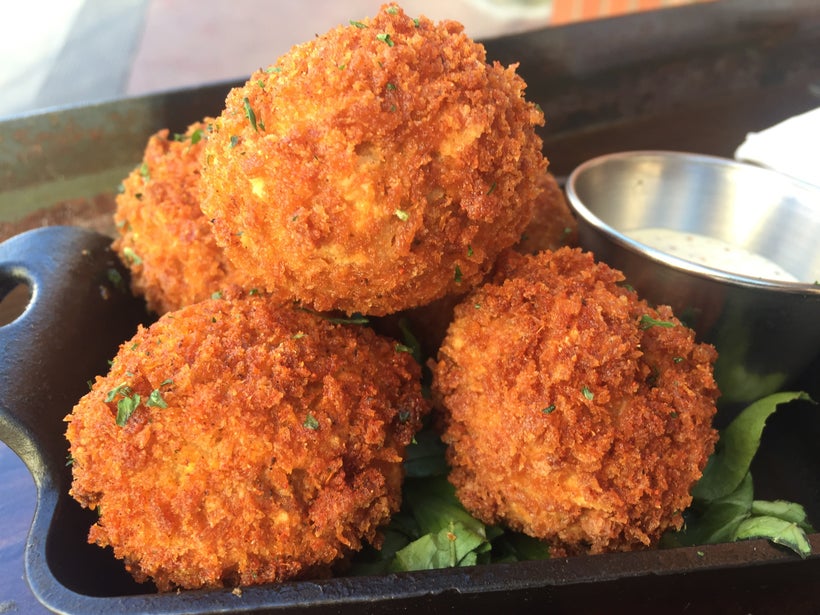 The other restaurant is one that seafood-loving Angelenos are already well aware of: Water Grill. One of the my absolute favorite mini-chains, if it comes out of the ocean, Water Grill has it. The seafood combo platter, which comes in multiple sizes, ought to be mandatory.
REAL LIFE. REAL NEWS. REAL VOICES.
Help us tell more of the stories that matter from voices that too often remain unheard.
This post was published on the now-closed HuffPost Contributor platform. Contributors control their own work and posted freely to our site. If you need to flag this entry as abusive,
send us an email
.