From the Hollywood Tower to the Queen Mary, creepy apparitions appear all over the city, either as a result of grieving spirits -- or great imagination.
Los Angeles is a hard city to leave, but for those who have lost their lives in the land of promise and opportunity, it can be even harder. If you're the sort who believes in ghosts and wants to see them in their supernatural habitat, this city has a host of places where the most notorious specters are more than readily accessible.
The Hollywood Roosevelt Hotel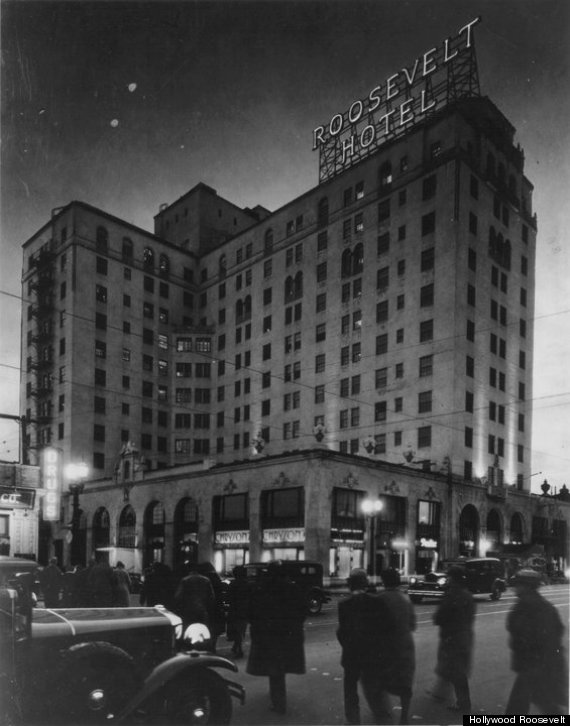 Where: 7000 Hollywood Blvd. Built: 1927 Early in her career, Marilyn Monroe apocryphally lived here for two years before getting her break -- her first magazine spread was done at the hotel's old pool. Spectral Residents: People report seeing Monroe in Room 1200, where she lived. "Many see Marilyn in the mirror. They also see a little girl in a blue dress," says a maintenance worker named Rico. The ghost of Montgomery Clift also has been seen there.
The Hollywood Tower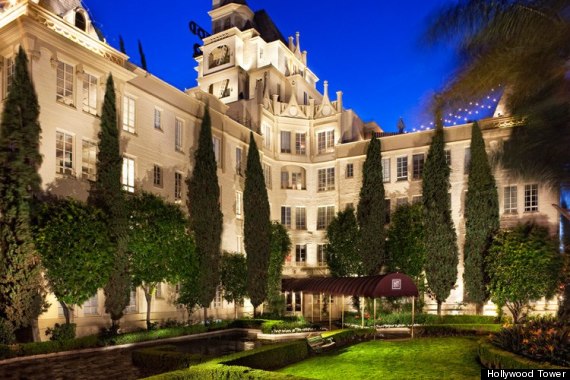 Where: 6138 Franklin Ave. Built: 1929 A plaque by the front door calls this building, which inspired Disney's Tower of Terror ride, "sophisticated living for film luminaries during the Golden Age of Hollywood." Spectral Residents: "There are many spirits here," says April Brooks, a manager at the Hollywood Tower. "A lot of people report the ghost of a man standing on the seventh floor, in '30s period clothing, staring at the Hollywood Hills. Then he disappears."
The Knickerbocker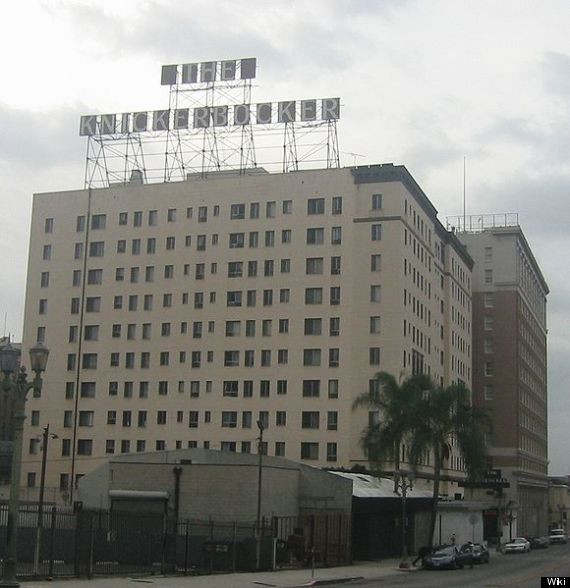 Where: 1714 Ivar Ave. Built: 1925 Now a senior home, the Knickerbocker opened as a hotel in 1925. On Halloween 1936, Harry Houdini's widow held her 10th annual seance to contact the magician on the roof. Spectral Residents: "A woman threw herself from the roof," says Hector Garcia, who works in maintenance. "Many have seen her. When I work in the basement, shadows go by and doors close and open by themselves."
The Millennium Biltmore Hotel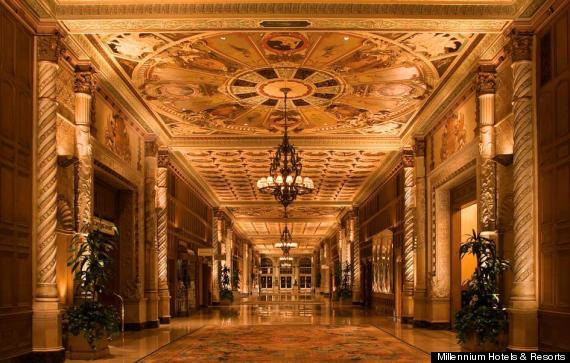 Where: 506 S. Grand Ave. Built: 1923 One of the largest hotels in the U.S. at the time, this downtown landmark was an early home to the Academy Awards ceremony. Spectral Resident: Elizabeth Short, known as the Black Dahlia, was last seen at the bar before her 1947 death. Mike, a maintenance worker at The Biltmore for eight years, says: "Everyone refuses to go on the first floor. About seven years ago, in the mezzanine area, a women in a black dress appeared. When she was told to leave, she walked to the wall and disappeared."
The Queen Mary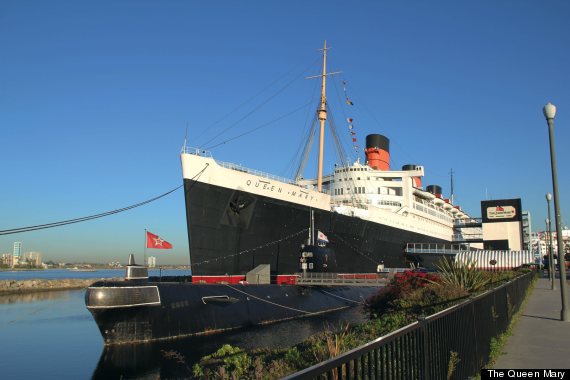 Where: 1126 Queens Highway, Long Beach Launched: 1936 Now a tourist attraction hotel docked in Long Beach, this luxury liner was once in service as a World War II transport ship. Laura Lopez, who has worked as a tour guide at the ship for seven years, says that "Room B340 used to have a lot of spirit activity when it was in service, but it stopped being used after several complaints from guests." Spectral Residents: "Most hauntings are reported at the old first class pool, where we believe there is a vortex, allowing spirits to come in and out," says Lopez, who adds that the ghost most frequently seen at the pool is a young girl named Jackie.
Popular in the Community