Los Angeles is often thought of as teeming with movie stars, frustrated drivers and movie agents screaming into their cell phones. New Yorkers tend to think of us as even deader-beat versions of The Dude or struggling wanna-bes working on a screenplay at Starbucks. Yes, there's definitely some of that, but the 3.8 million people in this city do many other things, too. We are doctors, students, lawyers, teachers and performers. And we just won the Stanley Cup.
We consulted HuffPost editors in both LA and New York to settle the never-ending debate -- which city is better for work? And we decided: Forget the palm trees, pedicures and Priuses. This city has an even better thing going for it: working in LA is way healthier than New York.
1. We surf before our morning coffee.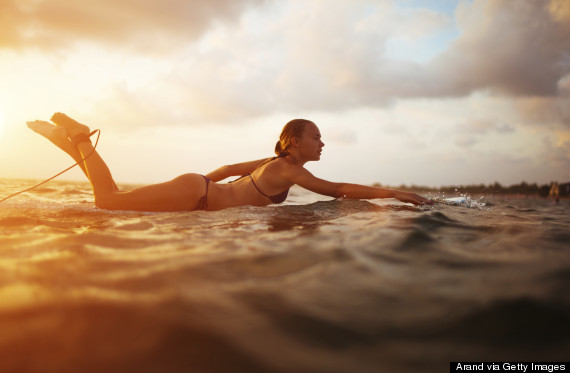 Surfing hits you upside the head with a huge adrenaline rush and a full-body workout, but according to recent studies, hitting the waves also has many other health benefits. This means that by the time your hair has air-dried and you're at your desk, you will feel calmer, more centered and less stressed. Thankfully, surfing is so prevalent in Los Angeles that people keep making lists of the best places to surf -- like here, here and here.
2. We have sunshine in the office, year-round.


California isn't called the Golden State for nothing. As hard as it is to roll out of bed, a sun-drenched office is most likely awaiting you on the other side. According to Dr. Oz, there are major health bonuses to soaking up the sun (safely), which include lowering our blood pressure, lowering our risk of breast cancer, lessening joint pain and improving brain function. Certainly no Seasonal Affective Disorder here.
3. Our commute can actually be relaxing.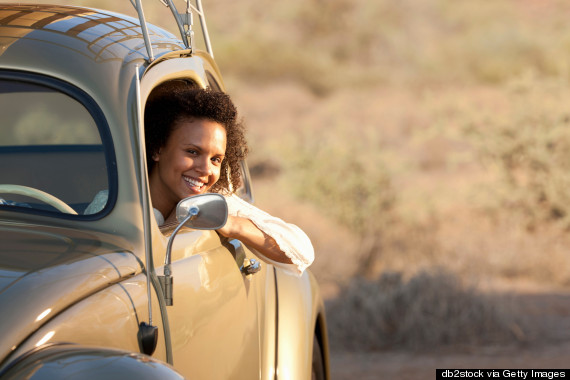 In spite of our infamous traffic, Angelenos who commute by car have time before and after work to relax in the car with great music, podcasts, or even -- gasp -- silence! We have iconic radio stations like KROQ, KCRW and KDAY and since texting while driving has been illegal since 2009, we should, in theory, be "unplugged" while we commute to work. New Yorkers, on the other hand, have the longest commute in the nation and often have to cram on subways next to people who sneeze, sweat and stare.
4. We eat our lunch outside.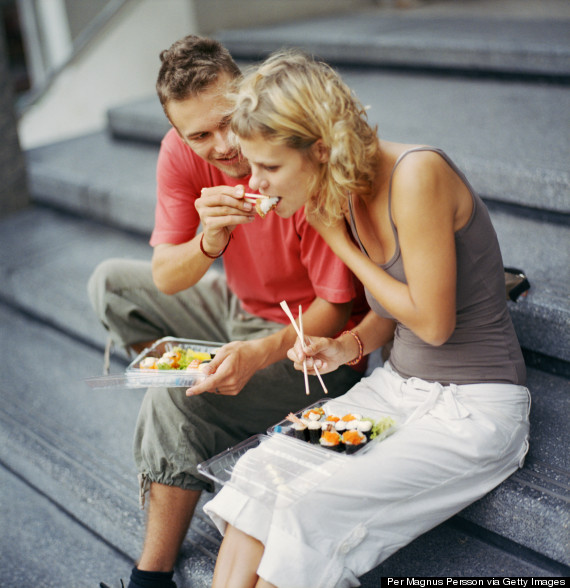 LA has an average temperature of 75 degrees, which means we can take our lunch outside practically any day and enjoy the sunshine, the breeze, or even the fog. Point is, it's never that cold.
5. And it's cheaper.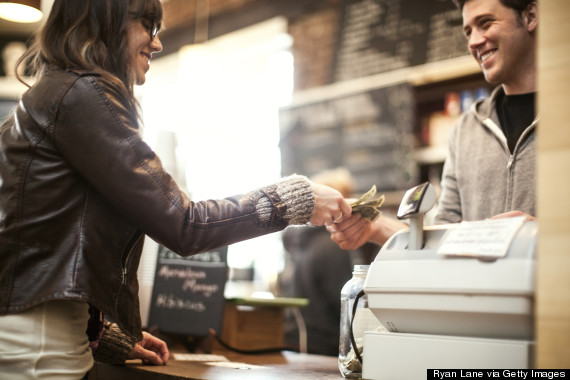 Lunch in Los Angeles is cheaper than lunch in New York (though yes, we realize it can hardly be called cheap. The average cost of a standard workday lunch in LA is $11.50, compared to Manhattan, which is $15. Even water is more expensive in New York. The other figures don't point in New York's favor, either. Restaurant prices are 33% higher than LA, rent is 70% higher and even groceries are 51% higher in New York than in Los Angeles. Ouch.
6. You can even squeeze in a quick hike at lunch.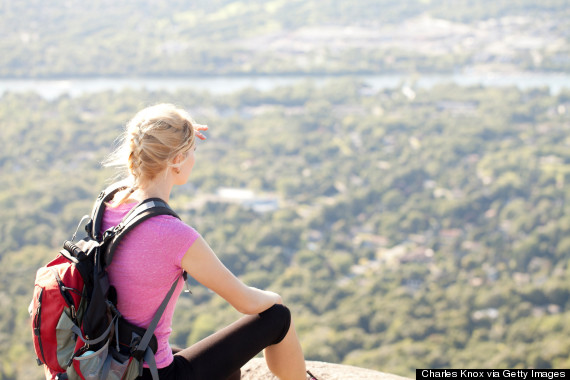 We have over 16,000 hiking trails in the Los Angeles area, according to Yelp. And that's not including the secret, off-the-beaten-path ones that you have to hear about from some local neighbor who's lived here for 50 years. Access to the outdoors in LA always surprises visitors, but it's one of the best qualities this city has to offer. You can burn anywhere from 400-700 calories on a hike, depending on your weight, but exercising outside also gives you the chance to refocus, de-stress and appreciate your surroundings. Studies have shown that outdoor exercise can boost mental health. Now that's what we call a perfect lunch break.
7. We can bring our dogs to work.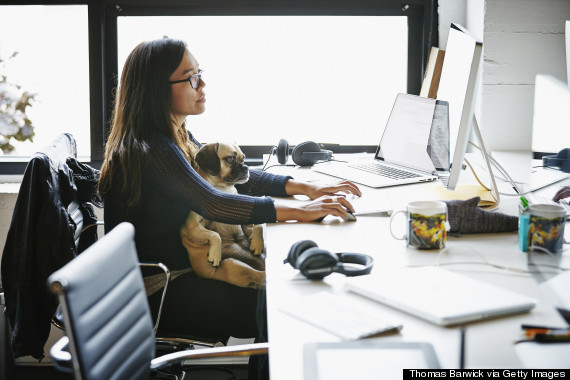 Many cities around the country have been voted the most-dog friendly, but one trend we're noticing in LA is how many offices are allowing furry friends to visit for the day or plant their paws permanently. While it might be difficult to get your laptop, lunch, briefcase and dog into the office in New York, Angelenos have an easier time transporting our furry friends to work. We have less guilt about leaving pets at home, more money because it's not being spent on dog walkers and we are starting to believe the claims that pets provide us with many health benefits. Lower cholesterol, stress reduction, boosted self-esteem and higher levels of attentiveness are just a few from that list.
8. We keep it fresh.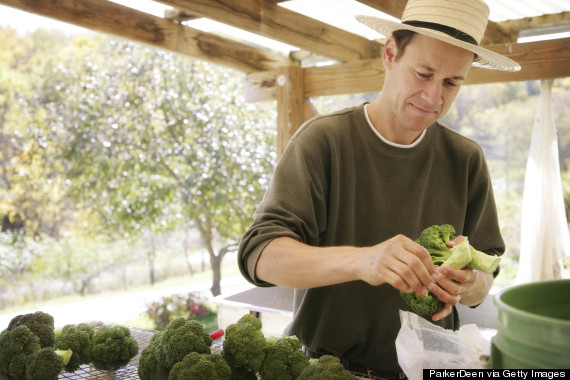 LA is the land of juices, farmers markets, vegetarians and vegans. Lunch options here are healthier and fresher. According to Yelp, LA and New York surprisingly have around the same number of juice bars and health markets, but LA has way more vegetarian options and because of our local farms, we have access to the freshest food, year-round. In other words, a 3 P.M. post-lunchtime slump is less likely when you're eating fresh, non-processed foods.
9. Pacific Standard Time.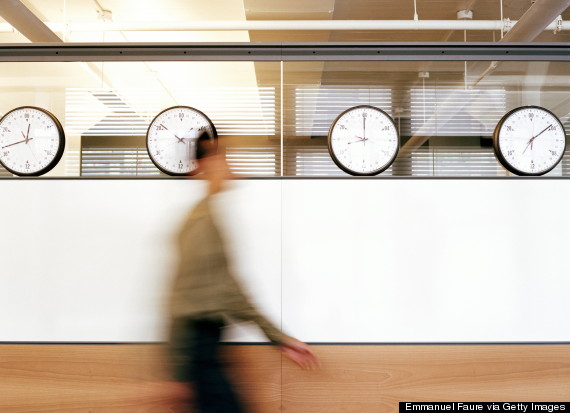 If you work with people on the east coast, they've already gotten things ready for you in the morning and then nobody's around to bug you in the late afternoon.
10. It's much easier to read your friend's screenplay (LA) than their novel (New York).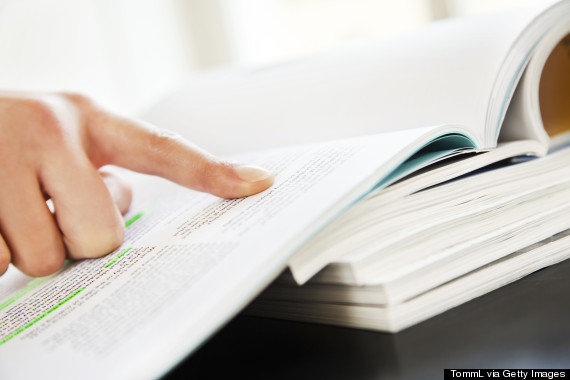 If New York is the land of publishing, then LA is the land of screenplays. If you live and work in Los Angeles, chances are you know at least one person taking a stab at a screenplay, and sooner or later you're going to be asked to read it. The good news is the average screenplay is only 95-105 pages, versus the tome your Brooklyn-based best friend just handed you over coffee.
11. Most cars have air conditioning -- unlike subway platforms.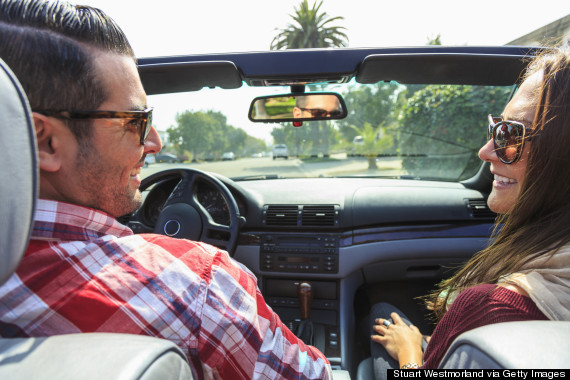 Bye-bye, showing up to work covered in sweat. Crank up that AC on hot days, or just put down the top. Remember your SPF.
12. Workout clothes are practically acceptable anywhere.



While New York's dress code is considered more corporate and buttoned-up, Los Angeles experiments with lots of color, stretchy clothes and even flip flops in the office. Comfort comes first. It is not uncommon to see co-workers in versatile gym clothes, flashy sneaks and trendy socks. We can't complain, at least wearing our workout clothes to work motivates us to get to the gym that day. (For more on that, see #13.)
13. Our post-work activity is usually exercise, not always drinking.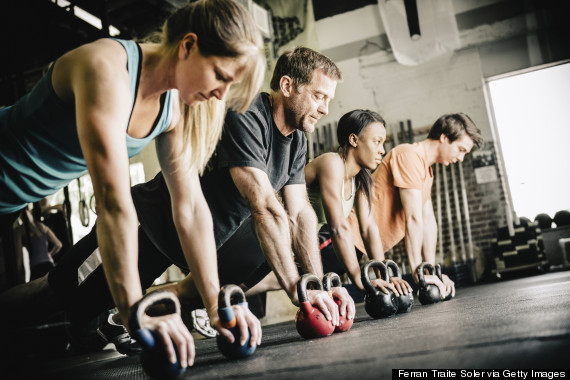 While Angelenos definitely indulge in drinks during the week, it's just as common to hear that co-workers are going straight to the gym before dinner. With over 4,000 yoga studios, 3,000 gyms, countless pilates, spin and barre classes and an endless amount of outdoor exercise, it's no wonder LA is stereotyped as one of the fittest cities in the country. It's also way easier to get to the bar in New York, plus they don't have to worry about driving home, hence a higher likelihood of post-work drinking.
14. The color purple.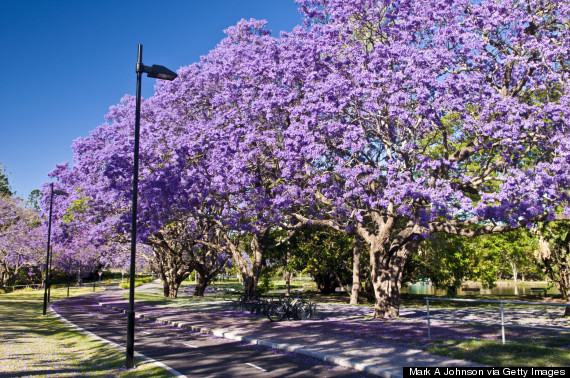 We do have a season that impacts our commute. It's called Jacaranda season and it means we drive on a carpet of psychedelic purple flowers (it's the stuff of Alice in Wonderland). And for those who believe in color psychology, the color purple is thought to uplift us, calm the mind and nerves and even offer a sense of spirituality.
15. Sports are on earlier here.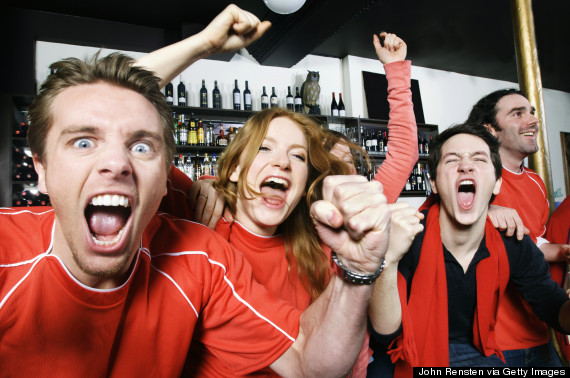 Many major sports events are during happy hour in LA and we're not dragging at work the next day because the game ended after midnight. More sports, more sleep. Bonus point: sports fandom is even thought to lead to a longer life. It's a win-win.
16. We rarely wear suits and ties.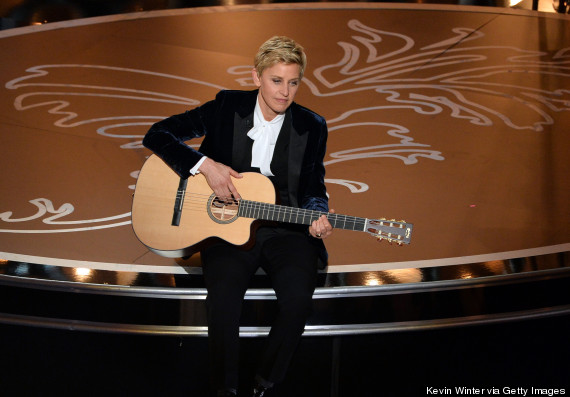 ...unless you're Ellen at the Oscars. And even then, Pharrell wore shorts.
Feel like New Yorkers have us beat and we've got it all wrong? Let us know in the comments below and maybe we'll pull together a rival post.