Los Angeles may soon require the highest minimum wage in America.
In the coming weeks, three city council members plan to introduce a motion to raise the minimum wage to $15.37 an hour for the city's hotel workers -- roughly double the California minimum of $8 an hour and the federal minimum of $7.25 an hour.
The proposal's authors said they would like to see it apply to all workers citywide, not just hotel workers.
"I'd like to see it through the city of LA," Councilman Mike Bonin told The Huffington Post. "We know it will improve lives. We know it will bring folks into the middle class. We know it will bring more money into the local economy."
The effort, dubbed Raise LA, has been underway for about a year and is led by the nonprofit Los Angeles Alliance for a New Economy, along with a coalition of groups. Volunteers have been canvassing neighborhoods and have garnered support from more than 700 businesses, according to Hasira Ashemu of LAANE.
Bonin and fellow councilmembers Nury Martinez and Curren Price are drafting their proposal. The bill would apply only to hotels with more than 100 rooms. In addition to a $15.37 hourly minimum wage, the measure would require employers to provide five sick days per year. The $15.37 exact amount is meant to align with what Los Angeles International Airport workers make (before a recent raise) thanks to a 1999 "living wage" law.
The proposal has a decent chance of passing, given that 14 of the 15 city council members are Democrats and generally friendly toward labor.
The argument is simple: If hotel workers made $15 an hour (about $30,000 a year), they wouldn't have to take second jobs or rely on public assistance, as many do now, advocates say. The hotel industry is the right industry to start with, according to supporters, because it's one of LA's largest low-wage industries and the workers cannot be outsourced. Also, hotels are thriving in LA, with several in development.
Hotel owners and their representatives said the lodging business is still recovering from the recession. They said they intend to lobby against the measure.
Bob Amano, executive director of the Hotel Association of Los Angeles, said a $15 hourly wage would hurt business, forcing job cuts and higher rates for customers and deterring future development investors.
But Maria Elena Durazo, head of the Los Angeles County Federation of Labor, AFL-CIO, said she believes the city will have trouble attracting new business if poverty levels rise too high. According to a report released Tuesday by the federation, 46 percent of LA's working people earn what the study deemed "poverty" wages of less than $15 an hour.
"This is an economic apartheid," Durazo said. "LA won't prosper and attract business if 46 percent of working people aren't prospering."
One Angeleno in that 46 percent is David Joya. Joya works at two different hotels to make ends meet, as do many coworkers, he said. If he made $15 an hour, he would quit his second job. "I could work less and enjoy my life more," he said.
Joya has been a full-time busboy at Four Seasons Hotel Los Angeles at Beverly Hills for 13 years. But, at $10.69 an hour, it's not enough to support his three children. To supplement his income, he also works part time at Beverly Wilshire at $13.70 an hour. With both jobs, he works about 65 hours a week.
The $15 hourly hotel wage, if enacted, would not apply to the roughly 35 percent of LA hotels with union contracts. That makes Amano suspect the campaign is a ploy to get hotels to sign union contracts, rather than be forced to pay the higher minimum wage.
"Is this about living wage or is this about gaining union membership?" Amano said.
Hotel union Unite Here insisted the proposal's main goal is to improve low-wage jobs. "Whether it's through a union or a minimum wage, this is about raising living conditions," said union rep Leigh Shelton. "Because it's so hard to organize a union, we have to do it any way we can."
Shelton argued that unions are friendlier to businesses than a fixed minimum wage, because union wages are negotiated. "When a hotel is struggling financially, it can work with a union to renegotiate health care and wages," Shelton said. Still, she noted that most union hotel workers make about $15 an hour.
For Shelton and other hotel worker advocates, Raise LA is an expansion of living wage successes. Last year, residents of Long Beach, Calif., passed a minimum wage of $13 an hour for all hotel workers. And hotels near the Los Angeles International Airport, along Century Boulevard, are required to pay nearly $12 an hour, under a 2007 ordinance.
Raise LA is part of a national trend focusing on the minimum wage. Thirteen states and four cities raised their minimum wages on Jan. 1. Washington state currently has the highest state minimum wage in the nation, at $9.32 an hour, although it stands to be surpassed by California in 2016, when the Golden State's minimum will rise to $10 an hour.
LA is not alone in taking a step toward a $15 hourly minimum. Fast food workers and some retail workers staged strikes and protests in about 100 cities in December, calling for $15 an hour. On Jan. 1, a $15 hourly minimum wage went into effect in the small city of SeaTac, Wash., becoming the nation's highest minimum wage. Activists have said they hope to advance a minimum wage in Seattle of $15 an hour, which the city's new mayor, Ed Murray, said he supports.
"The disparity between rich and poor has gone so extreme that everybody's looking for solutions," Shelton said. "We have the chance to seize the moment and make some real change."
Support HuffPost
The Stakes Have Never Been Higher
Related
Before You Go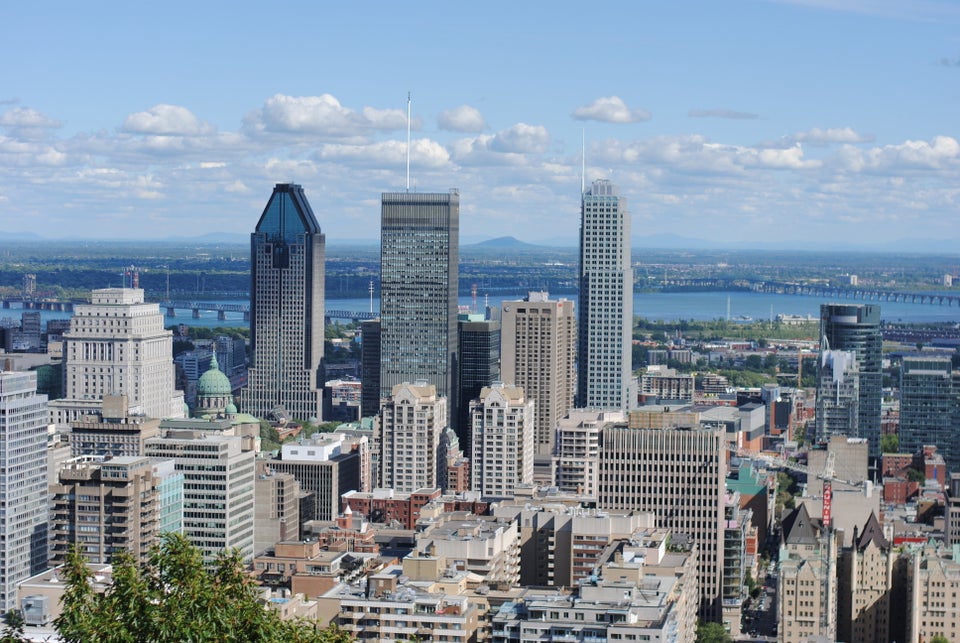 Countries With A Higher Minimum Wage Than U.S.
Popular in the Community