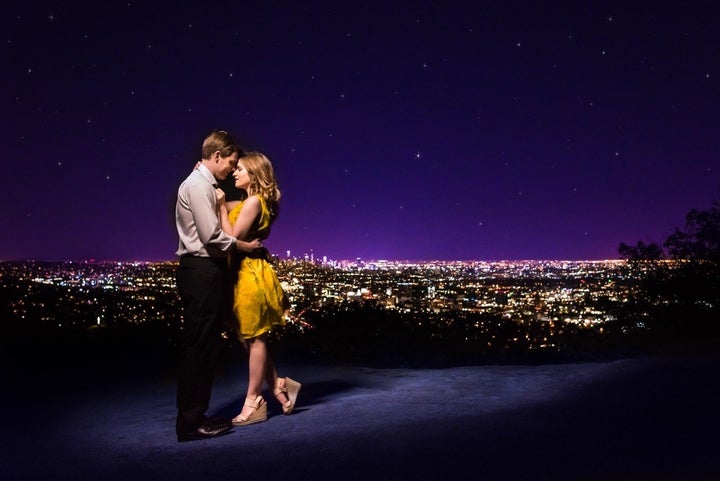 Ellen Wleklinski and Corey Collins teamed up with photographer Marlies Hartmann of M. Hart Photography for the Los Angeles shoot, inspired by the Academy Award-nominated film that follows aspiring actress Mia (Emma Stone) and struggling jazz musician Sebastian (Ryan Gosling) as they fall in love and pursue their dreams.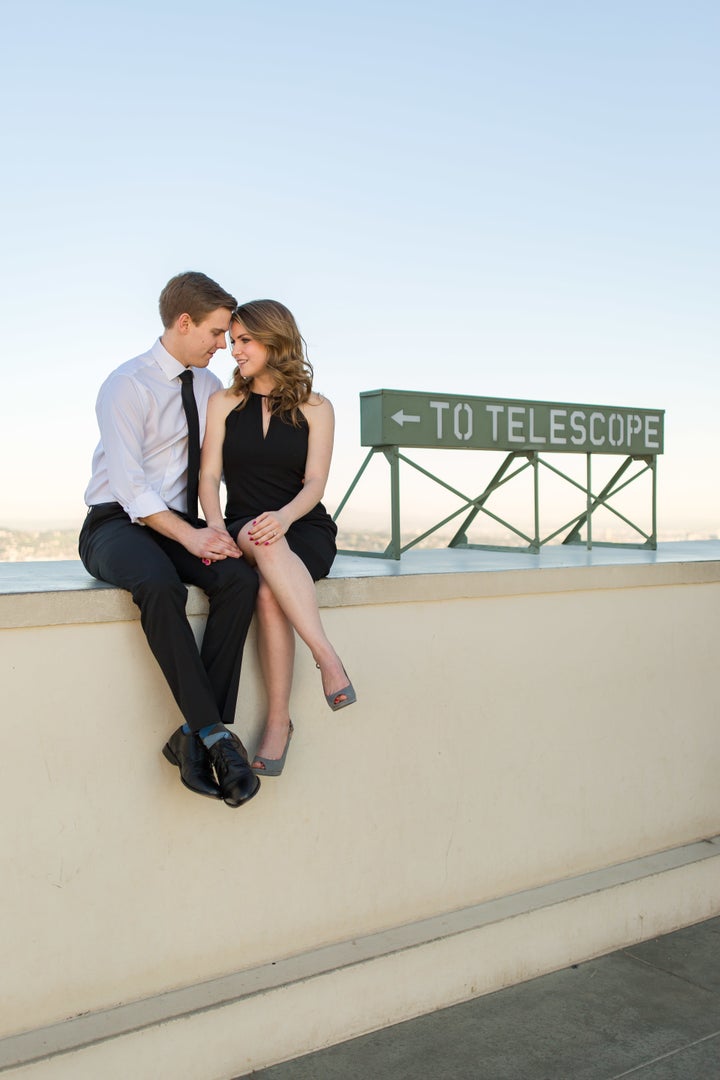 Some of the engagement pics were taken on Jan. 29 at and around the Griffith Observatory, where parts of the movie were shot. The starry nighttime photos were taken two weeks later at the Hollywood Bowl Overlook.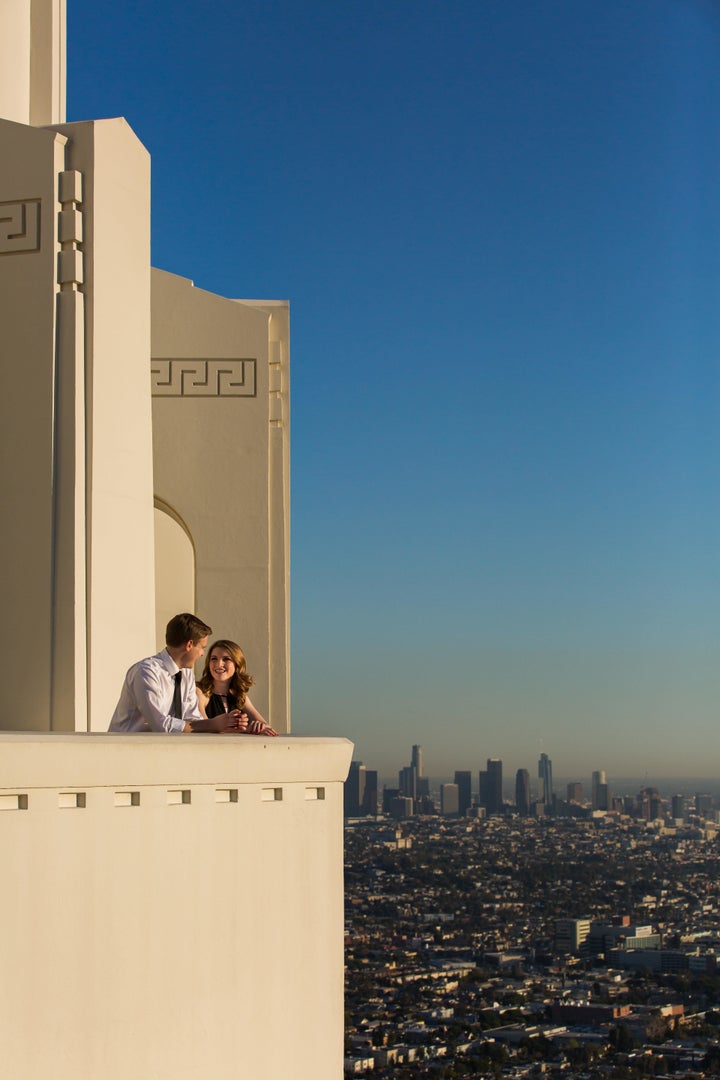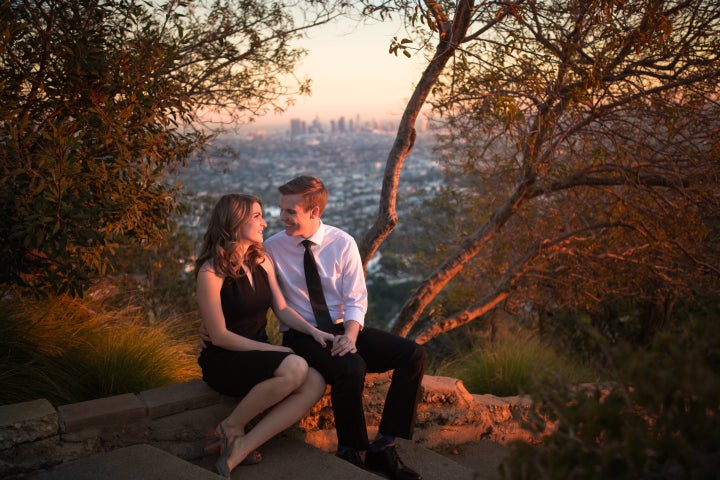 "Ellen and Corey's relationship encapsulates the same romance, passion, playfulness and chemistry that was felt between Mia and Sebastian throughout the film," the photographer told The Huffington Post. "Not only did they resemble the characters physically, but their relationship embodies all the best elements of Gosling and Stone seen in the movie."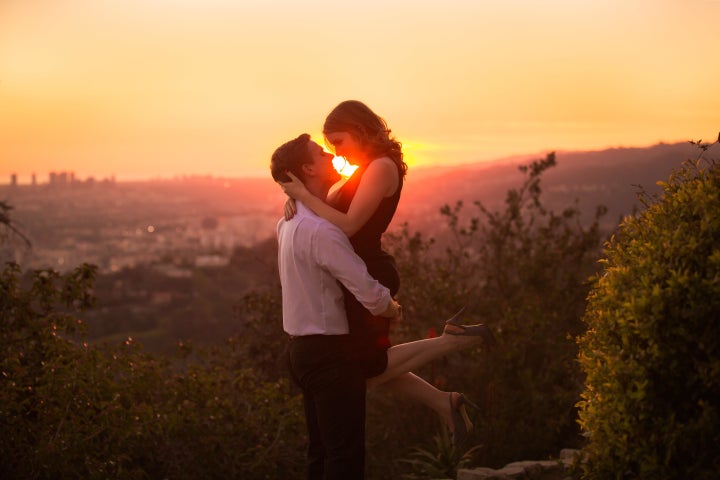 The bride-to-be had suggested Griffith Observatory to Marlies as a possible location for the shoot since she often runs in the park nearby. At the time, Marlies had just seen "La La Land" and thought it would be a perfect theme to capture the couple's own classic love story.
"I was initially hesitant to suggest it to them since I wasn't sure if they had seen or even liked the movie, but I threw out the idea and they loved it!" she told HuffPost. "They were both huge fans of the film, and Ellen always felt that Corey looked like her own personal Ryan Gosling!"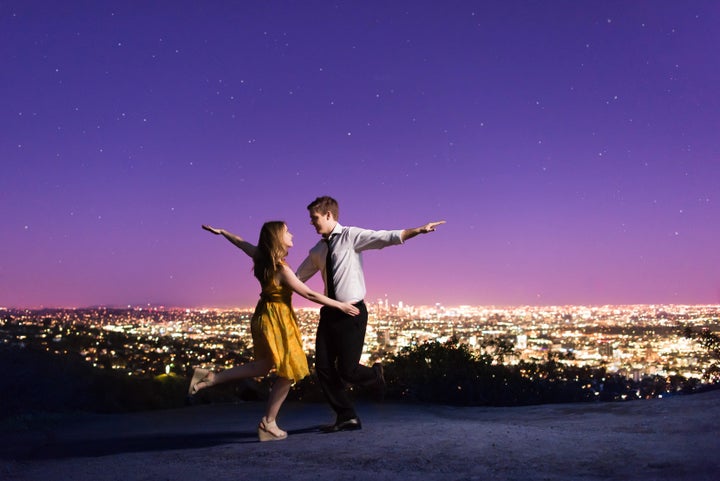 The couple plans to tie the knot in September at the Redondo Beach Historic Library. Below, more photos from the utterly romantic shoot: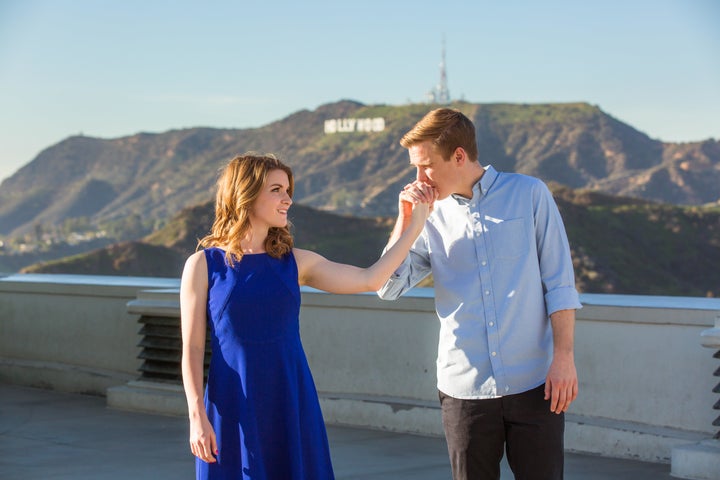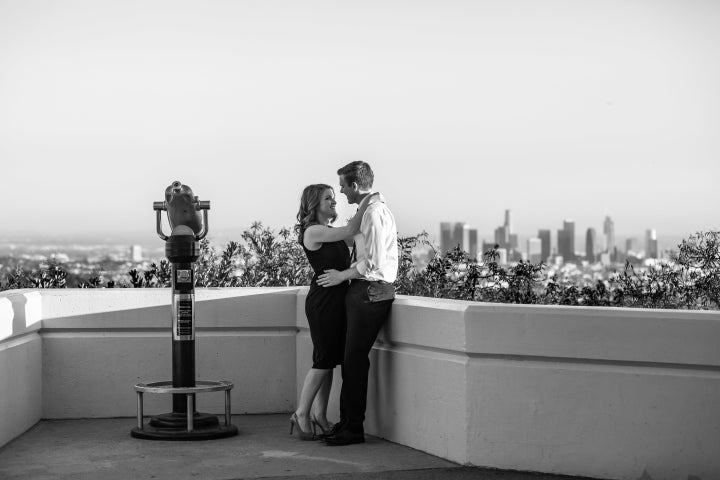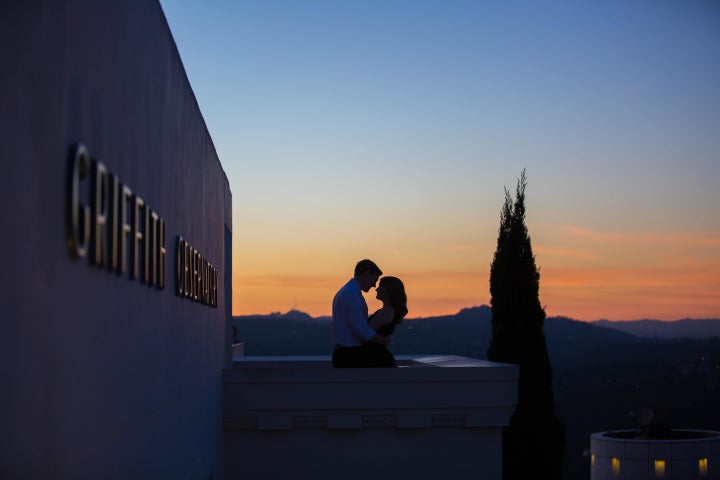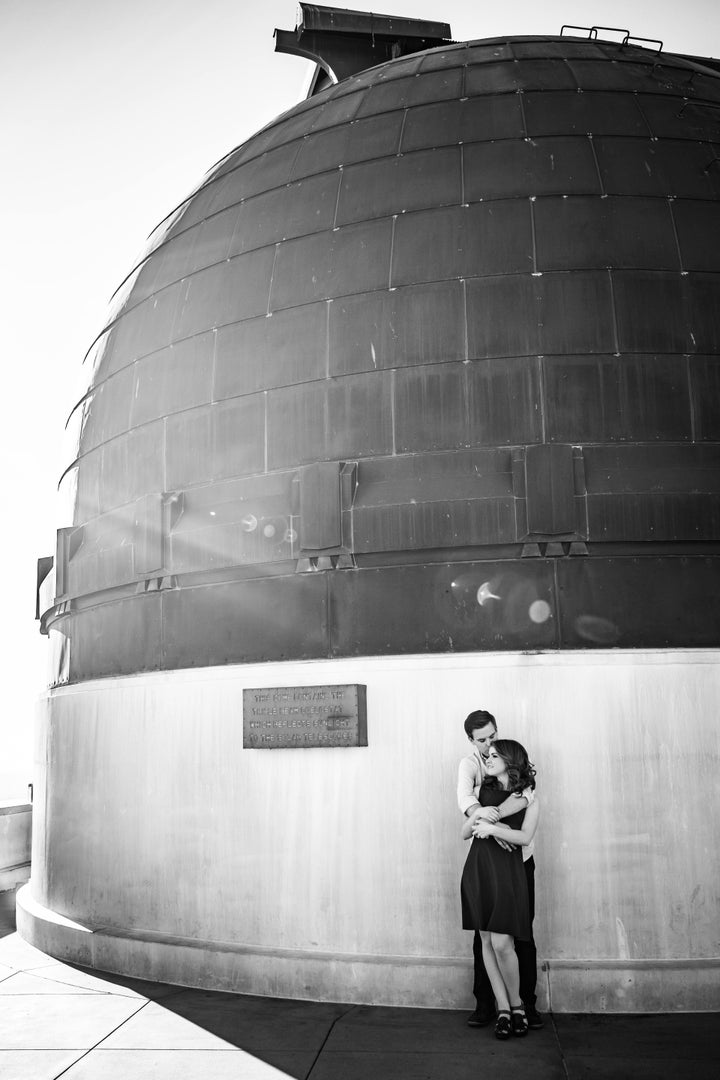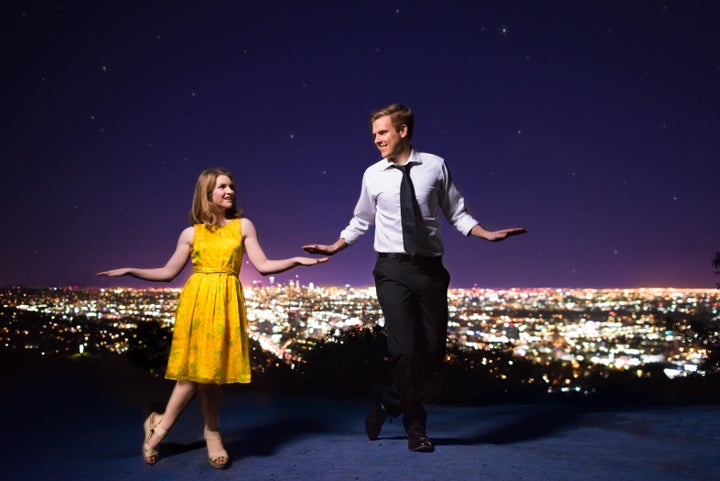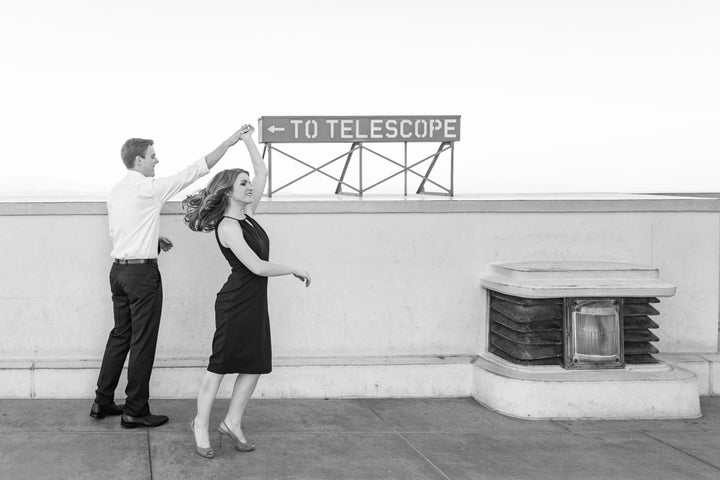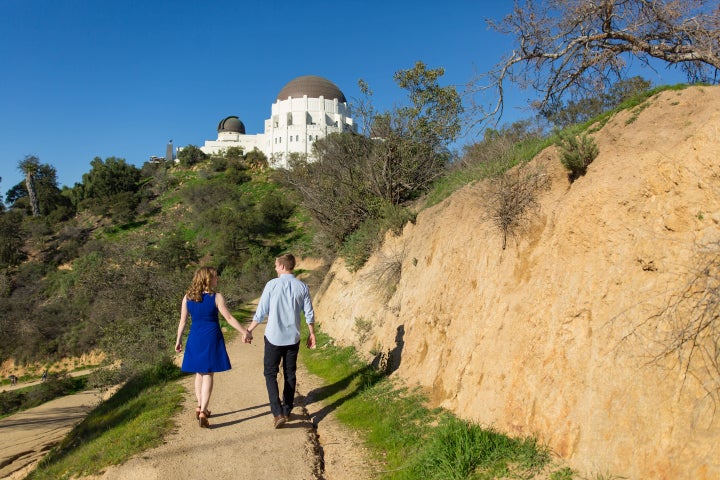 Related