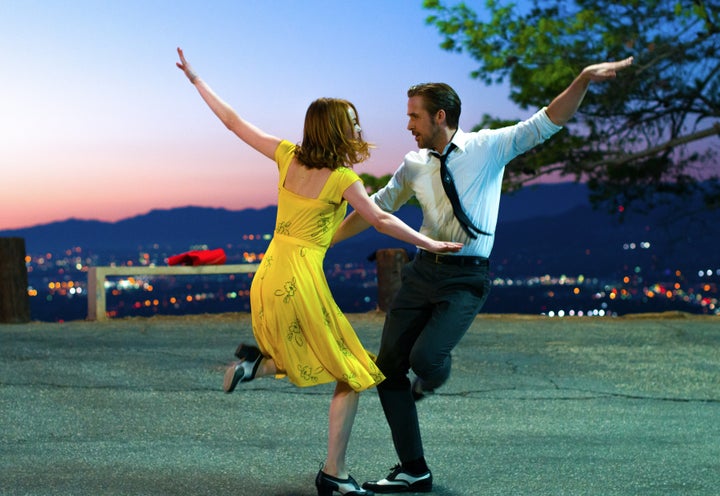 Here at the Toronto Film Festival, audiences almost always cheer when end credits roll. (Canadians, so kind!) On Monday night, as the much-anticipated "La La Land" faded to black, the crowd sat patiently, applauding and dabbing away tears. The real ovation, though, happened moments later. The lights came up, and director Damien Chazelle and his cast took the stage. The theater erupted in the most ebullient moment I've witnessed at the festival over the past week. The energy was rapturous.
"La La Land," Emma Stone and Ryan Gosling's third film together, is going to be a big deal. Its positive press originated at the recent Venice and Telluride film festivals, and, with the start of Oscar season fermenting as Toronto winds down, we appear to have an early Best Picture front-runner on our hands.
Chazelle's brainchild is doused in nostalgia. It's a throwback to movie musicals of the 1940s and '50s, tracing a charmed romance between an aspiring actress and a struggling jazz pianist in present-day Los Angeles. "La La Land" seems universally beloved, two hours of pastel joy that fades into a bittersweet garnish. It opens with a musical number ostensibly staged in one take along a freeway traffic jam; stalled commuters burst from their cars to sing and dance with a rush of wonder. By the time the movie zeroes in on its central characters, Mia and Sebastian, you are already smiling. It's the sort of lovely display that people will want to see over and over. We could be looking at a box-office hit perfect for the holiday season ― and probably for all time, as my pal Mike Ryan noted at Uproxx.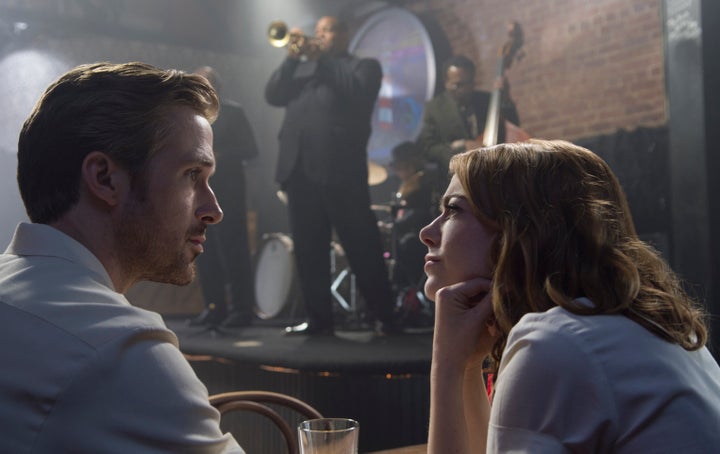 Here's where I think it will hook Oscar voters, who earlier this year chose the quiet "Spotlight" over the dour "Revenant": "La La Land" is a pleasant technical feat that appears more driven by Technicolor than it is special effects. The Los-Angeles-is-a-character cliché certainly applies, and Chazelle, who directed "Whiplash," uses a rich color palette throughout, making it a shoo-in for Best Production Design. It's an ode to toiling artists and everyday romance, and we know the Academy adores films that use Hollywood as a literal or figurative backdrop. (See: "Birdman," "The Artist," "L.A. Confidential," "All About Eve.") Winning Best Picture without a screenplay nod is hard, and most musicals aren't known for their dialogue. But "La La Land" uses songs sparingly ― there are plenty of charming words to net Chazelle a nomination in that field. It worked for "Chicago" a little over a decade ago.
On top of that, Stone has just soared to the top of the Best Actress race. Having nabbed a supporting nomination in 2015 for "Birdman," she already has a wide appeal. This is her best performance to date. Her soft smile and attentive eyes give Mia the same warmth that Stone herself carries during press appearances. Lionsgate is planning a hefty awards spell, and Stone will charm the hell out of voters, much the way Cate Blanchett and Jennifer Lawrence have in recent years. The path is already paved in Stone anyway, considering she took home the Venice Film Festival's Best Actress accolade. Gosling is nice in "La La," but nowhere near as remarkable.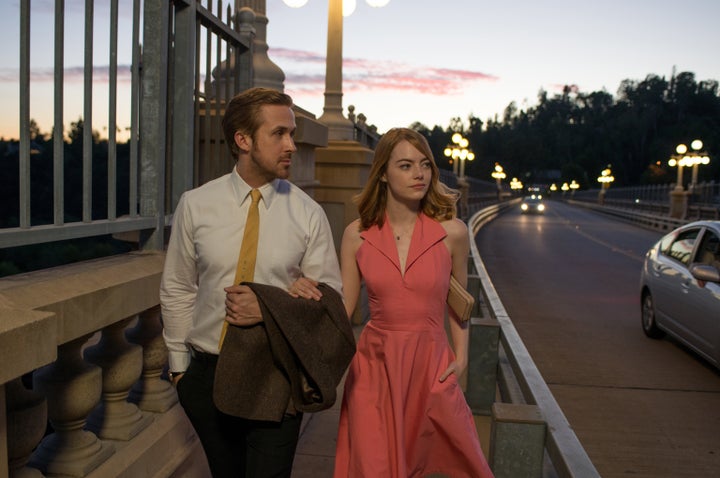 And then there are the songs. Oh, the songs. We've already heard part of one in the trailer, and the rest are toe-tapping carols that could allow Stone and Gosling to recreate scenes on the Oscars stage. Woven delicately into the film, the musical numbers are staged in the loveliest of locales, particularly one overlooking the Hollywood Hills at dusk. It is impossible not to swoon. In a relatively bleak year for cinema, "La La Land" offers some redemption.
Of course, it's cheap to reduce a movie to its awards potential, especially five months before the Oscars. "La La Land" deserves ample attention outside that circuit and will surely find it. Thanks to "Crazy, Stupid, Love," Gosling and Stone are already a beloved cinematic pairing. They have wonderful chemistry in "La La," and they'll carry it throughout the press tour. While the film sags a bit here and there, its opening and closing sequences are so marvelous that it won't matter much.
This is the closest we've come to a contemporary Ginger Rogers and Fred Astaire moment. Treasure it.
Support HuffPost
The Stakes Have Never Been Higher
Before You Go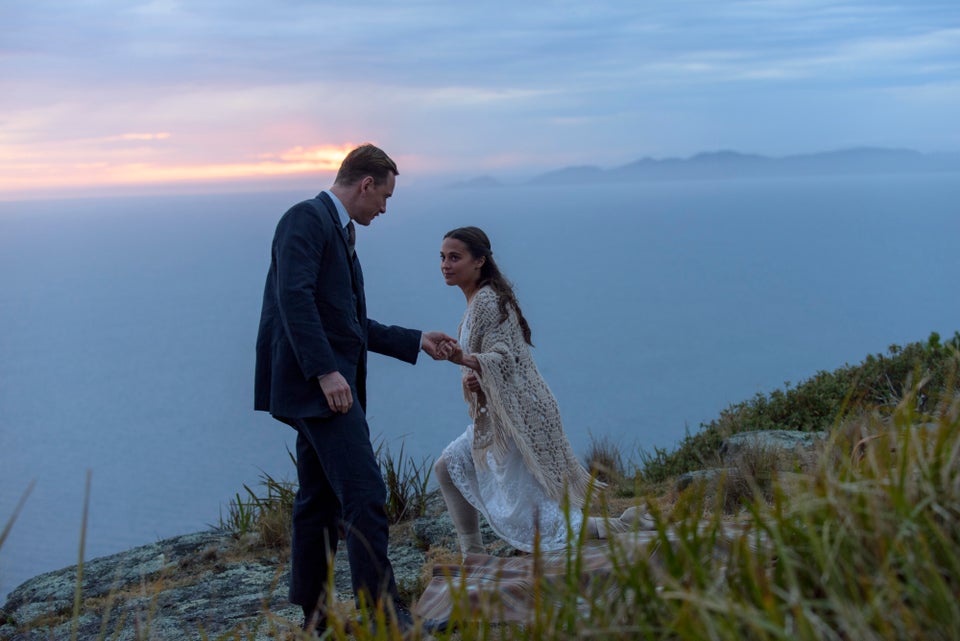 Fall/Winter Movie Preview 2016
Popular in the Community