Angelenos are stereotyped as being addicted to cars, tanning salons, plastic surgery, and extreme cleanses and diets. And those are all (unfortunately) aspects of Los Angeles.
But that's only part of the story. Angelenos are getting out of their cars, eating better, moving more, embracing the great outdoors and getting into shape in unique and innovative ways.
Here are 13 things that the rest of the country can learn from LA about living well:
1. Urban gardens at home, at schools and in neighborhoods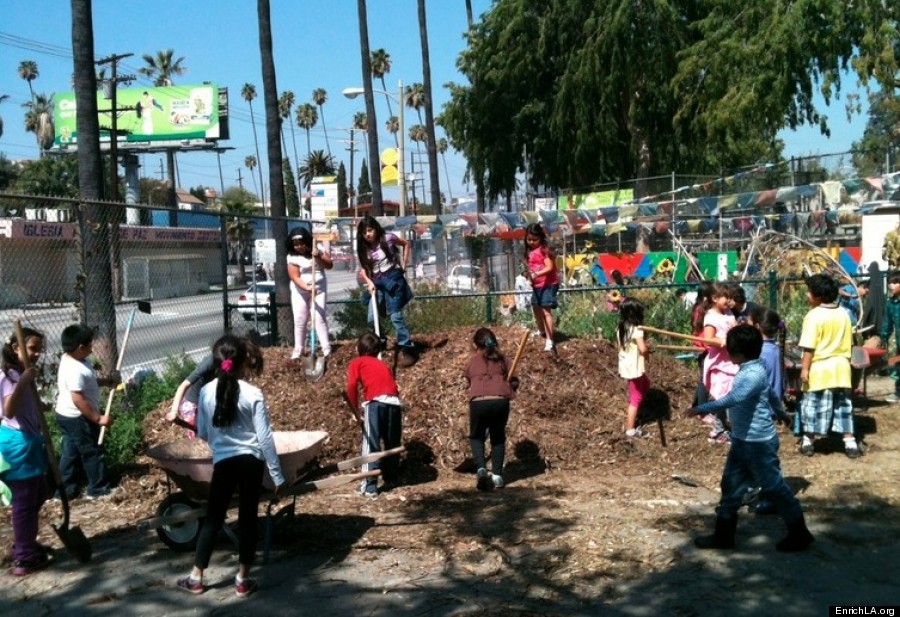 More and more Los Angeles Unified School District schools are incorporating edible gardening in their curriculum. Just within the last two years, the nonprofit Enrich LA has helped build over 50 edible gardens in LAUSD schools to teach healthy eating and gardening. A coalition of nonprofits is also working to increase recreational green space in LA schools.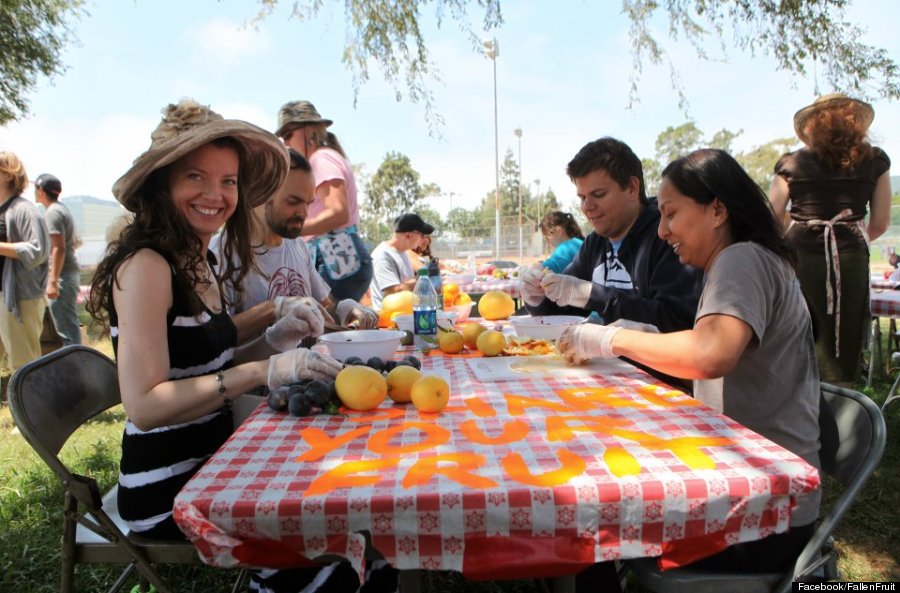 A nonprofit called Fallen Fruit worked with the city this year to create LA's first public fruit park, with a couple dozen fruit trees that the public can pick freely. The group also made city maps of where fruit trees grow in public space. Another nonprofit, called Food Forward, collects surplus garden produce and fallen yard fruit to share with food banks and cooperatives.
2. Taking back the streets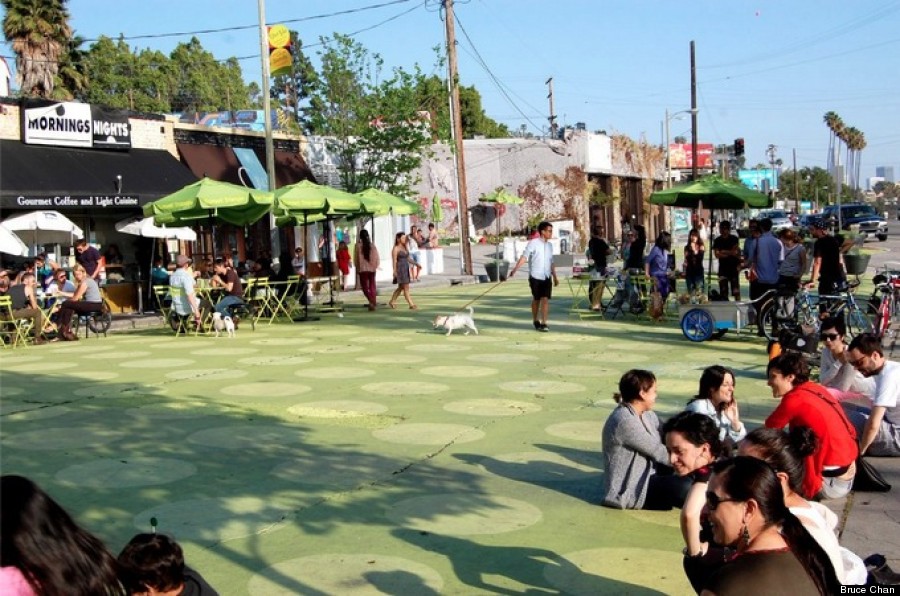 Yes, they still drive a lot, but LA's "Streets for the People" program is converting car space to people space to encourage more walking, biking and interacting.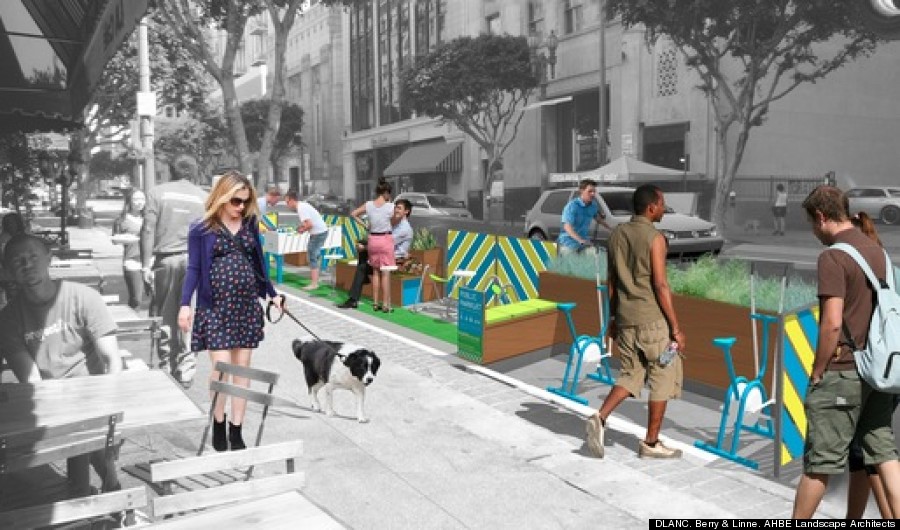 The city has begun to implement parklets, which are parking spaces converted to people space with furniture, bike parking and sometimes exercise equipment.
3. Top hospitals, cutting-edge medicine, free clinics
LA was third out of the five U.S. cities with the most top-ranked hospitals. LA is home to two hospitals on U.S. News & World Report's 2013 Honor Roll: UCLA Medical Center and Cedars-Sinai Medical Center. In May, the tech-savvy folks at the UCLA Medical Center live-Vined/Tweeted/Instagrammed a musician's brain surgery. The videos below show his guitar-playing skills getting stronger and smoother as the operation progresses.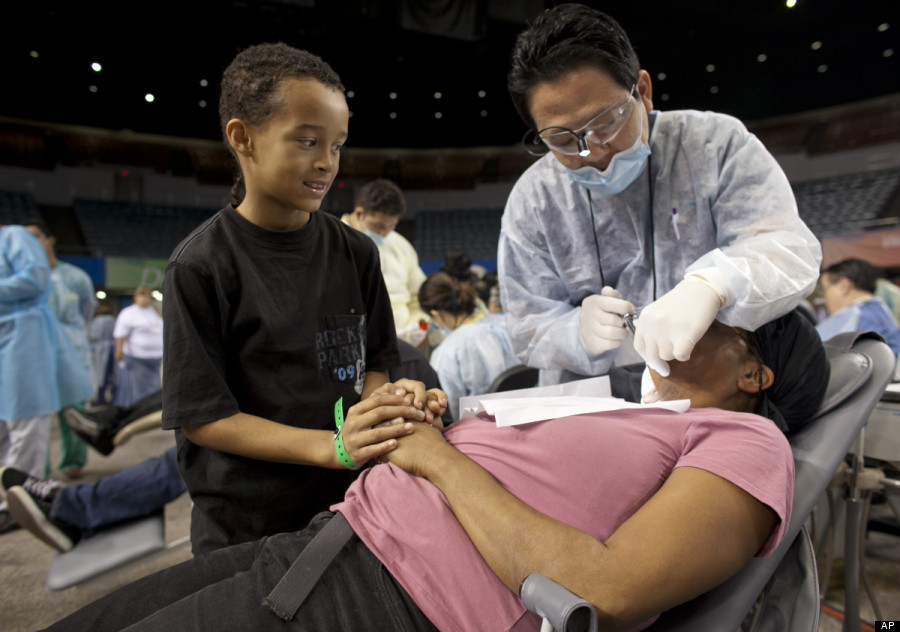 Various healthcare clinics provide free or cheap services to countless uninsured Angelenos. The nonprofit Care Harbor has provided free medical, dental and vision care to thousands of Angelenos in an annual clinic for the past five years. Since the passage of President Obama's Affordable Care Act, the nonprofit has also educated patients in ways they can benefit from the new law.
4. Angelenos bike LA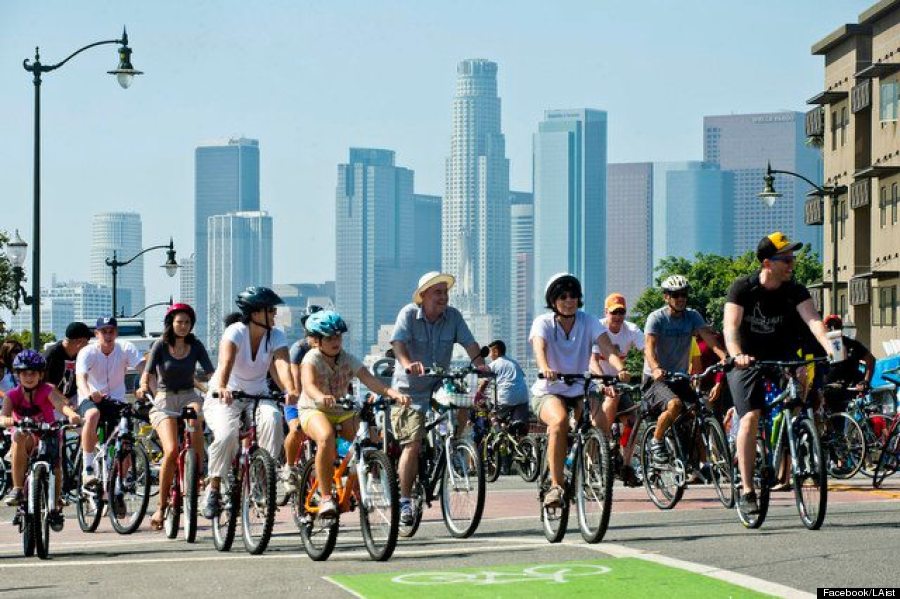 The city has fallen in love with CicLAvia, when major streets are shut down for walkers, bikers, skateboarders and anyone else not in a vehicle (photo above by Watchara/LAist). There have been seven LA CicLAvias since the first one in 2010. CicLAvia, as well as adding more bike lanes and secure bike parking, has helped LA's biking culture flourish.
5. Juicin' it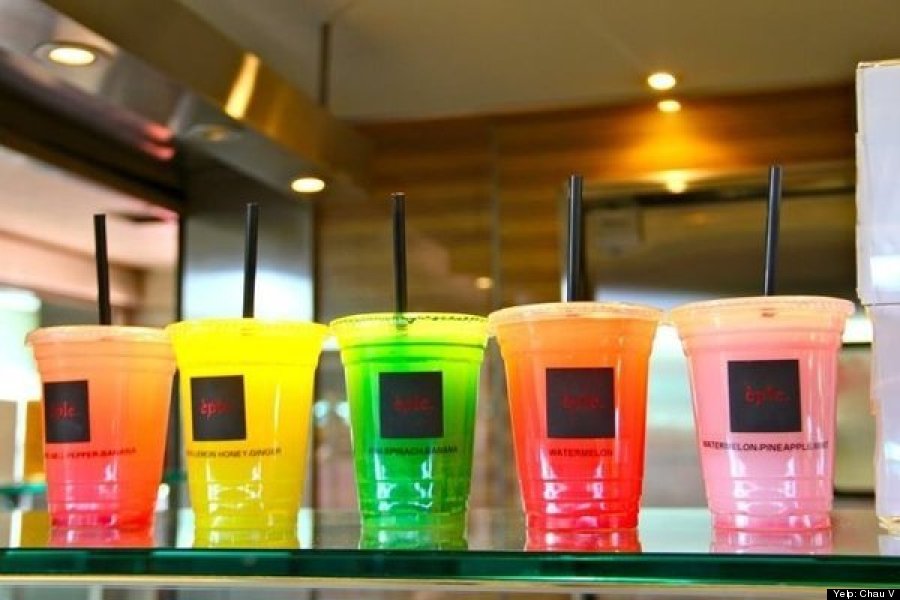 Angelenos are hooked on fresh-squeezed juice. Juice bars have popped up all over the city. Wheatgrass-beet-parsley-dandelion-cucumber juice, anyone?
6. Walking in LA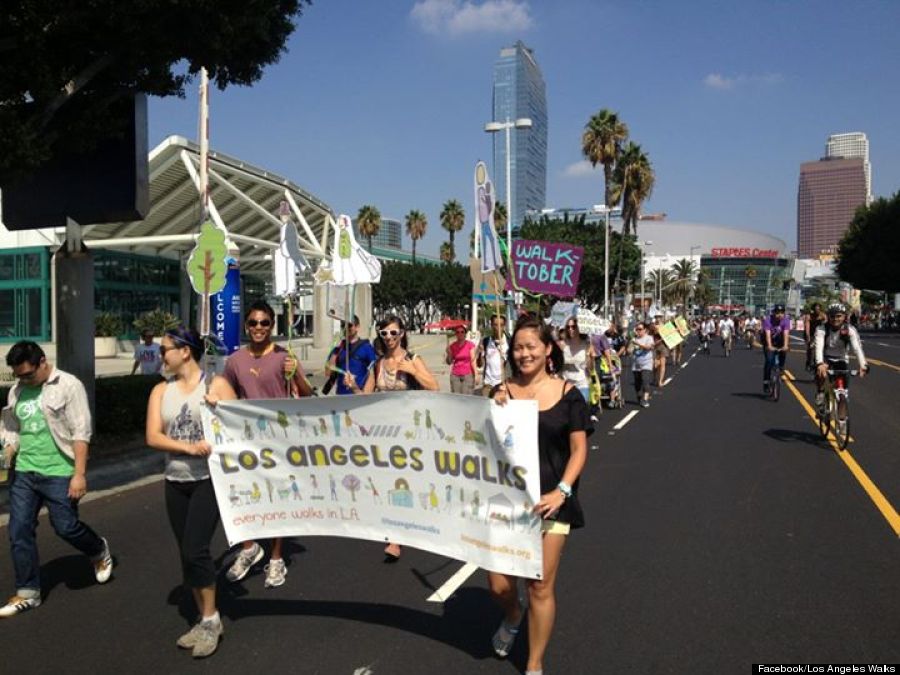 No one walks in LA? Not so, says nonprofit Los Angeles Walks. The group started WalkLAvia, as a part of CicLAvia, to encourage walking, and works with the city to make walking easier and safer. The city's "pedestrian coordinator" is working to improve signaling, striping, crosswalks, signage and lighting to make walking in LA safer, especially for children and seniors.
7. Farmers markets galore
View Los Angeles Farmers Markets in a larger map
There are farmers markets in LA every day of the week, across the city. Fresh and local produce, arts and crafts, foodie stands, food trucks and occasional live performers make farmers markets an event, not just an errand.
8. So fresh and so green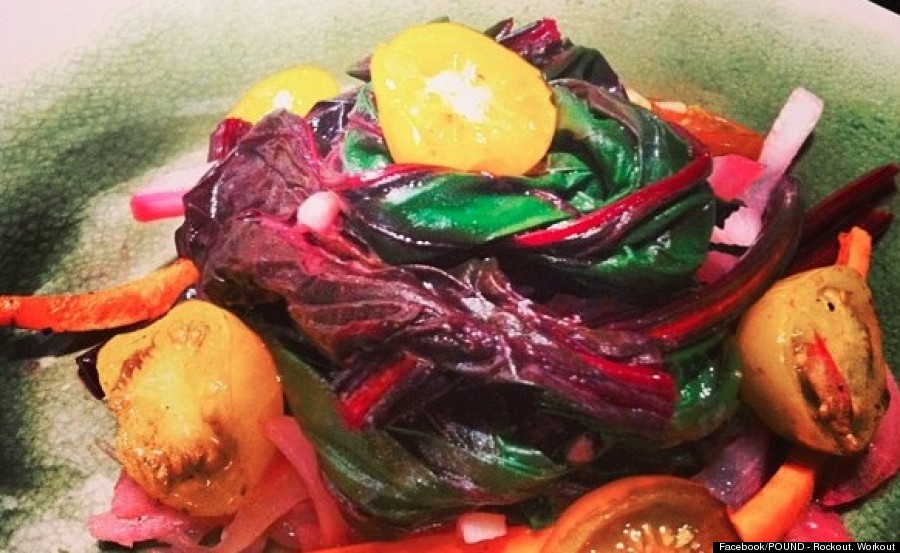 Parts of LA are rich with restaurants and grocery stores with fresh foods. There's something for everyone -- vegan, vegetarian, gluten-free and all ethnic varieties. Kale and avocado are all the rage.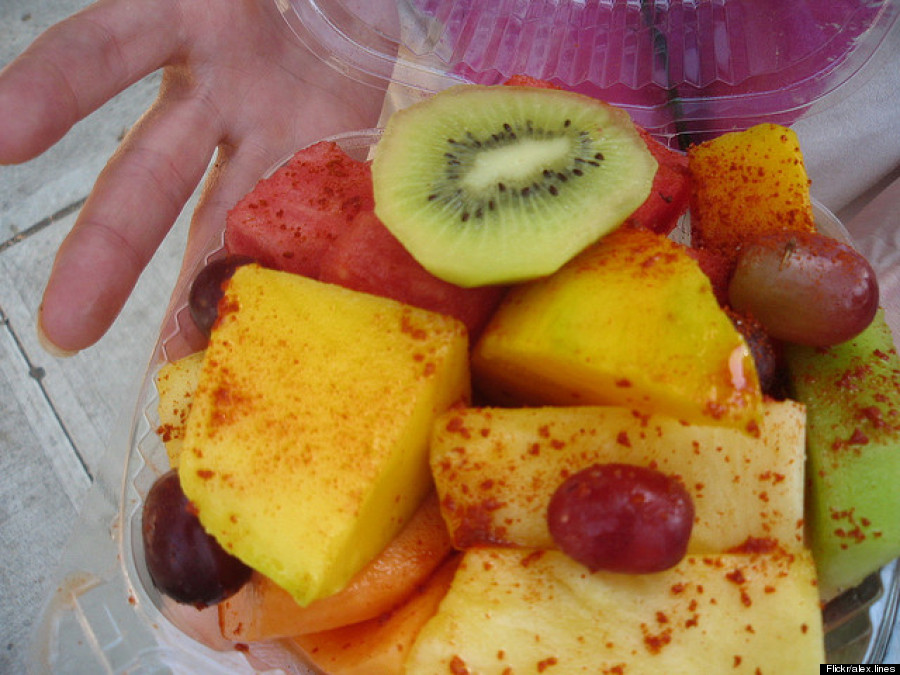 Fresh fruit -- with lime juice and chili powder -- from a Latino street vendor may be the most refreshing (and cheap!) snack in LA.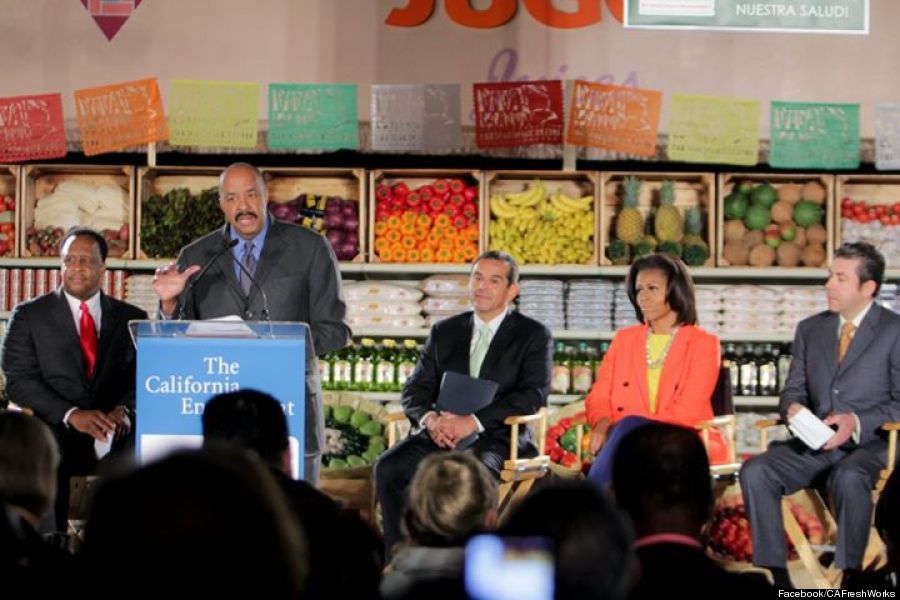 South LA and other low-income parts of the city have been called "food deserts" for their lack of grocery stores with fresh food. In response, in 2011 the California FreshWorks Fund -– a coalition of health organizations, banks and groceries -– committed $264 million in public-private loans to help bring fresh food into low-income neighborhoods to reduce obesity. First lady Michelle Obama visited Inglewood in 2012 to promote the program.
9. Exercise, nature, vitamin D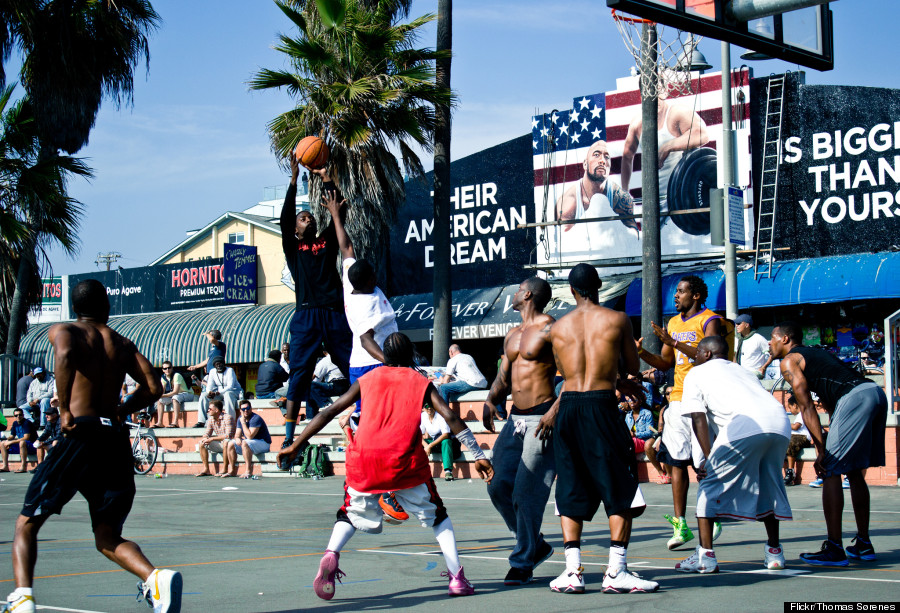 There are over 100 public recreation centers and parks across LA, such as the Venice basketball courts pictured above.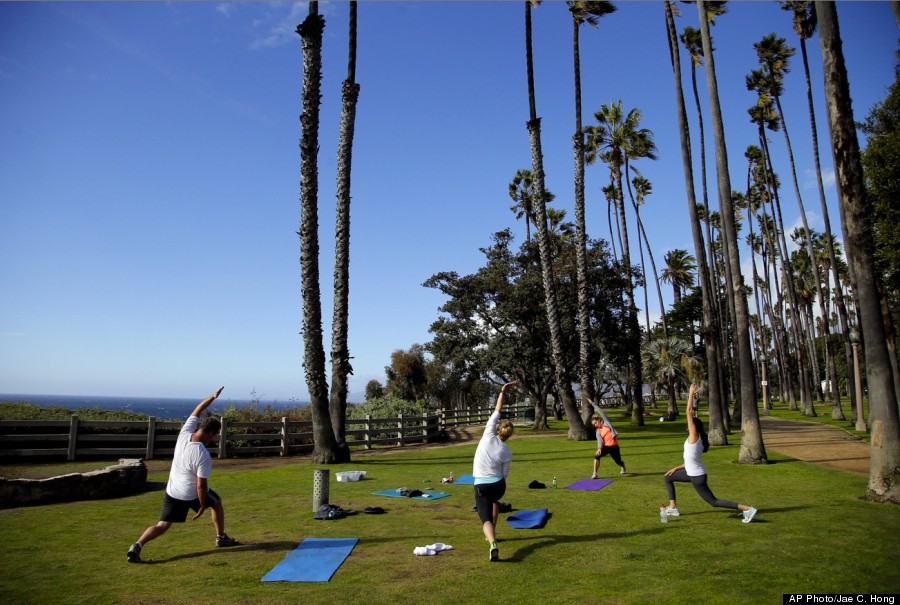 LA parks are alive with exercise equipment, classes and boot camps.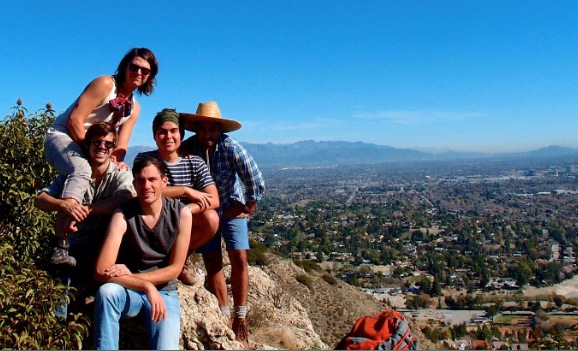 Angelenos hike in their own city, in spots like Runyon Canyon, Griffith Park and Elysian Park (pictured above: Bell Canyon Park, courtesy of Facebook/Dilshan Somaweera).
10. The Mecca Of Alternative Medicine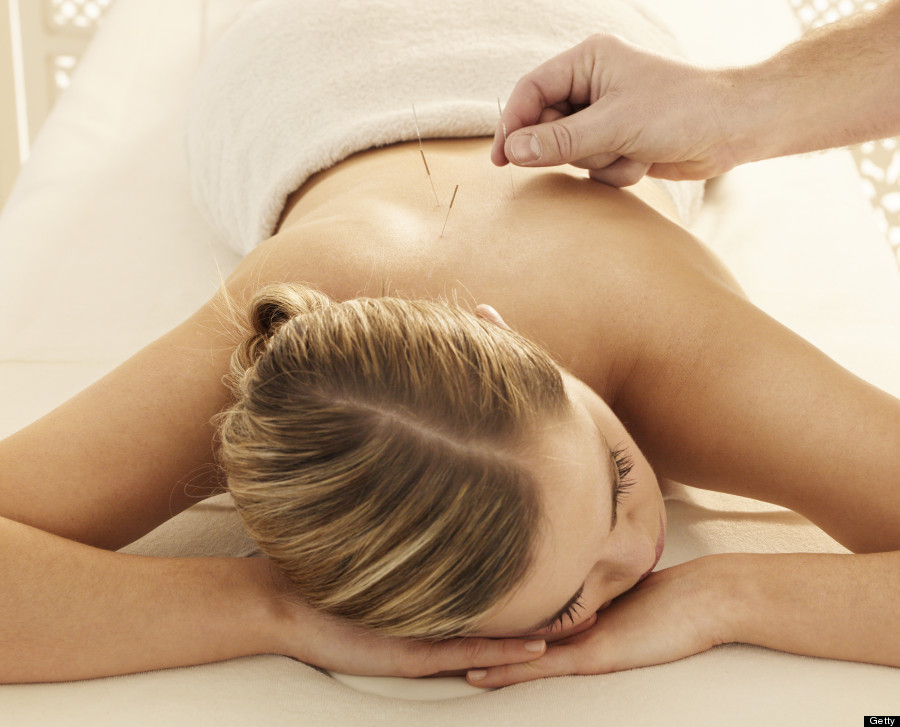 LA is home to a plethora of alternative medicine treatments, including acupuncture, aromatherapy, Chinese medicine, chiropractry, dietary supplements, energy therapies, reiki, reflexology and much more.
11. Do not smoke (even outside food trucks)!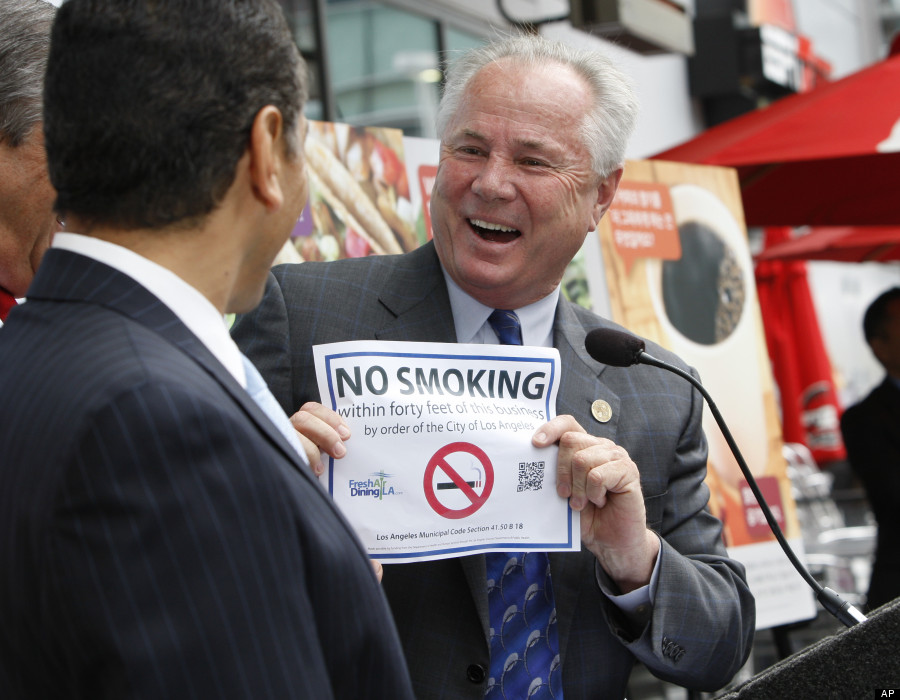 California became the first state to ban smoking in enclosed workplaces in 1995. In 2004, the state banned smoking within 20 feet of a public building, and, in 2008, it banned smoking in a moving vehicle while in the presence of a minor.
In 2007, LA banned smoking in all city parks. In 2011, the city banned lighting up in outdoor cafes, food courts and within 40 feet of food trucks (pictured above: Councilman Tom LaBonge with then Mayor Antonio Villaraigosa). Last year, UCLA became a tobacco-free campus, and the entire University of California system plans to be smoke-free by 2014.
12. Workouts get eccentric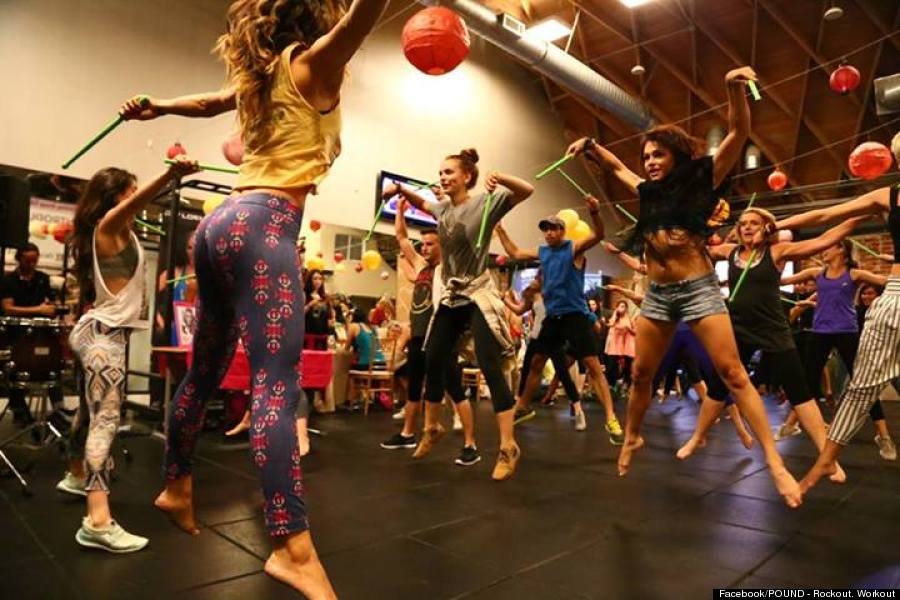 For those bored of the treadmill, LA's eccentric exercise options include drumming (pictured above), Hoopnotica, cirque school, trampoline parks, Zumba, obstacle races, outdoor rowing and aqua spinning. Some Angelenos exercise at trendy clubs such as the Sweat Spot, CrossFit, SoulCycle, Pop Physique and Physique 57.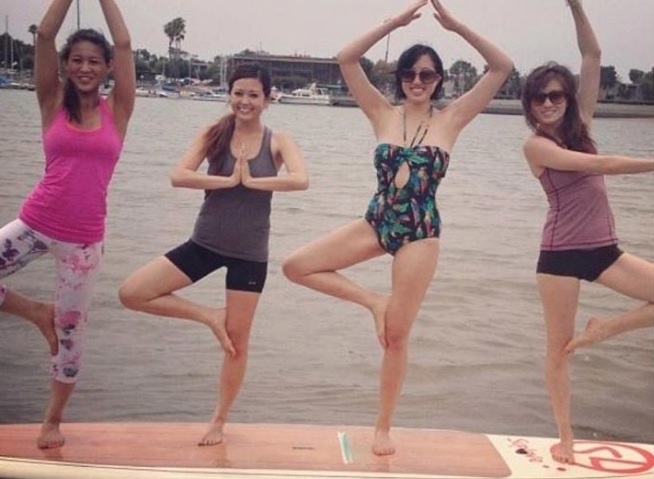 There is yoga for everyone in LA, even including antigravity yoga, paddleboard yoga, ripped yoga and YogAqua (picture above courtesy of Facebook/YOGAqua).
13. Great Outdoors. Enough said.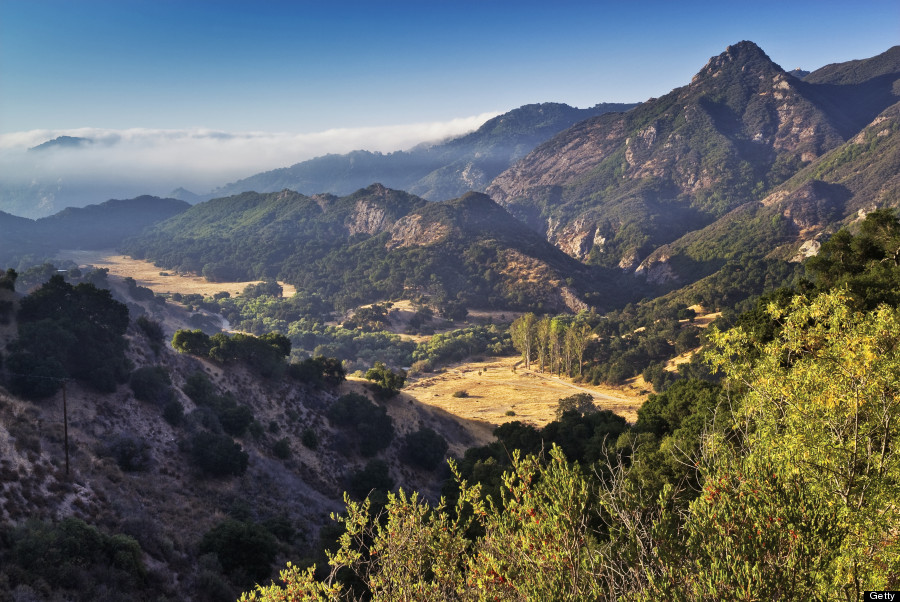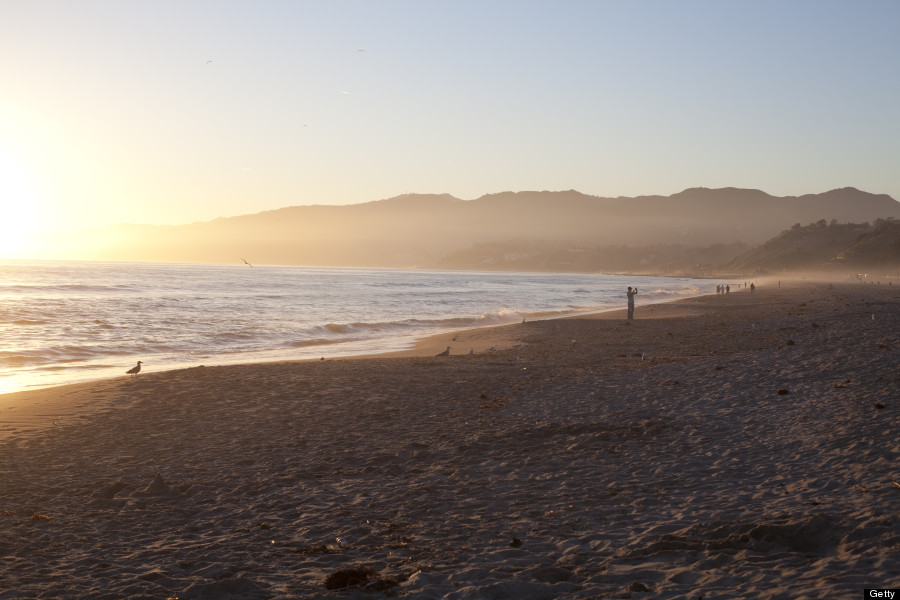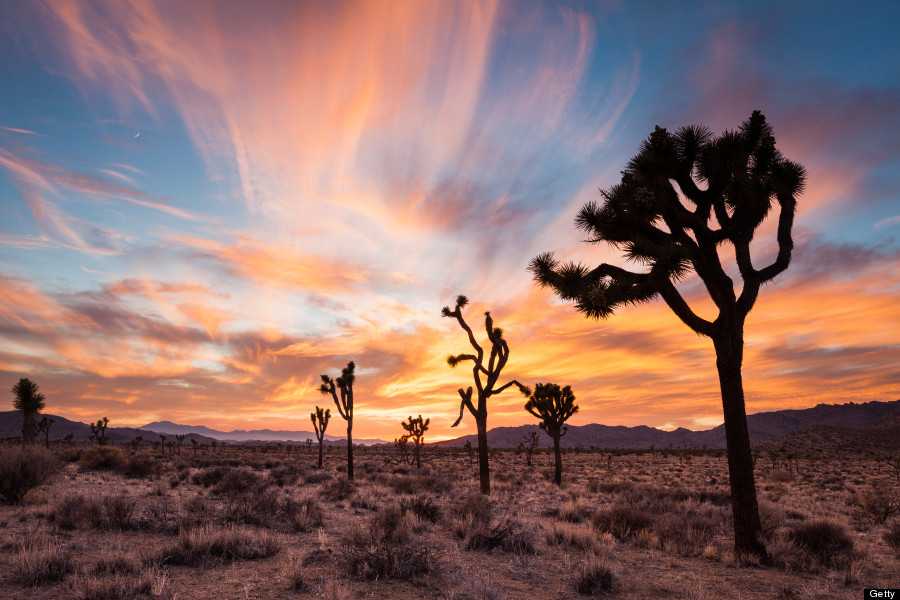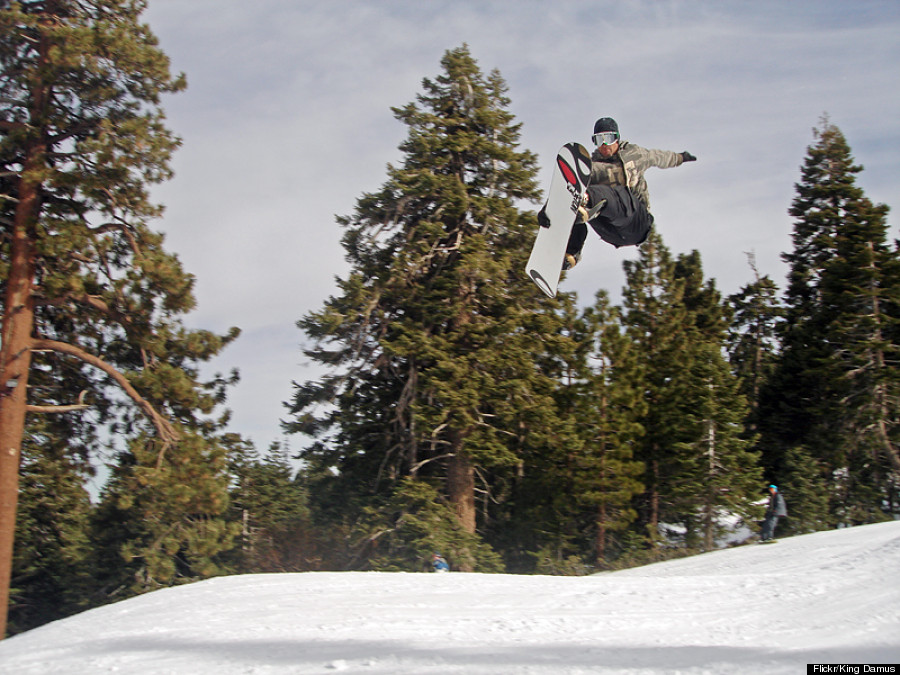 Calling all HuffPost superfans!
Sign up for membership to become a founding member and help shape HuffPost's next chapter