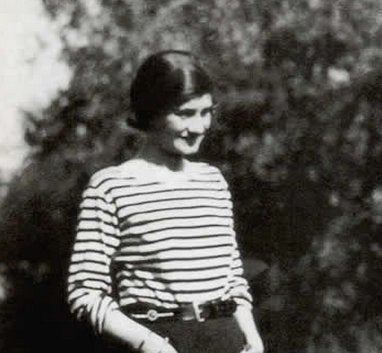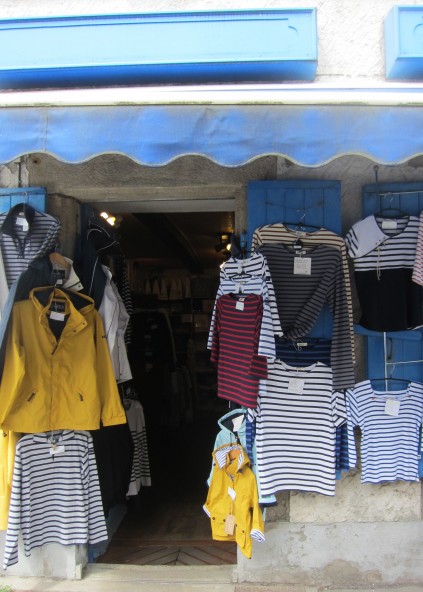 One of my travel wardrobe staples is the classic long-sleeve, horizontal-stripe shirt, called, in French, "la marinière." It's comfortable, and layer-able (a travel necessity), and, thanks to Coco Chanel, fashionable.
On a small island in France, off the coast of Brittany, I discovered the mother lode of le marinière.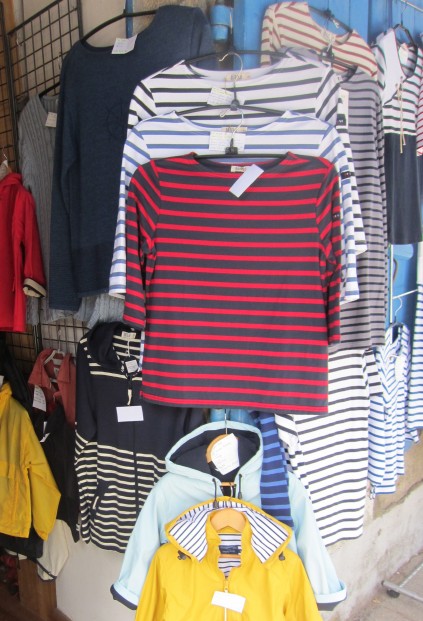 In the early 20th century, Chanel saw fishermen on the beaches of Deauville, France wearing the striped shirts, and began to wear them herself. Because she was Coco Chanel, and a visionary, the shirt worked its way into the wardrobes of Parisian society, and a classic was born.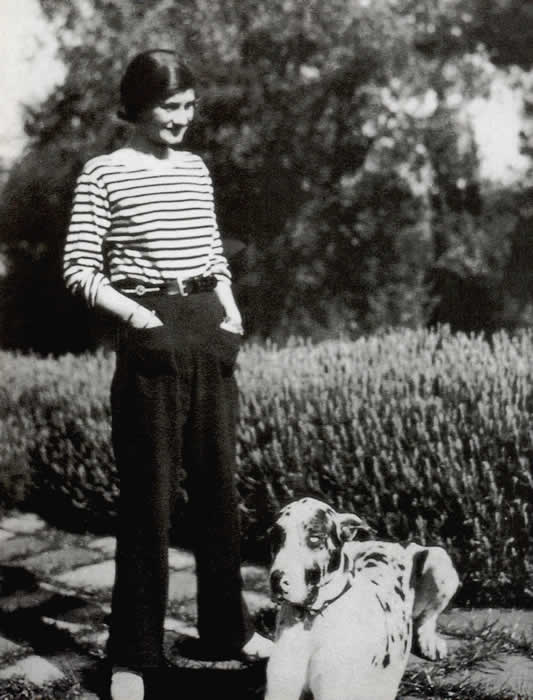 Photo, public domain via
Wikimedia Commons
Store after store in the tiny village of Le Palais on Belle-Île en Mer ("Beautiful Island in the Sea"), sold the striped shirts... in a multitude of sizes, shapes, and colors. They're not just blue and white anymore.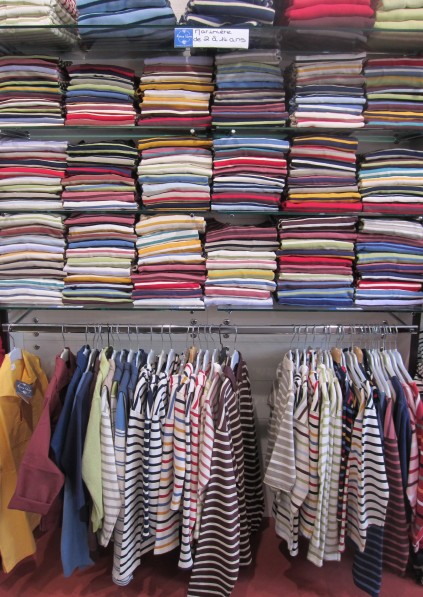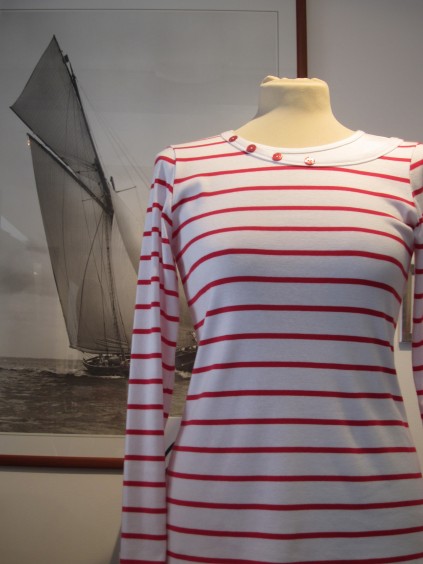 You don't have to go to Belle-Île to find the famous nautical stripe shirts... there's Saint James, and even J. Crew, but there was something authentic about finding them, as Chanel did, in a place where fisherman actually still wear them.
Il est un grand classique!
FOR MORE STORIES OF TRAVELS, AND A SOURCEBOOK OF PLACES TO EAT, STAY, SHOP, AND SEE AROUND THE WORLD, SEE MY BLOG.