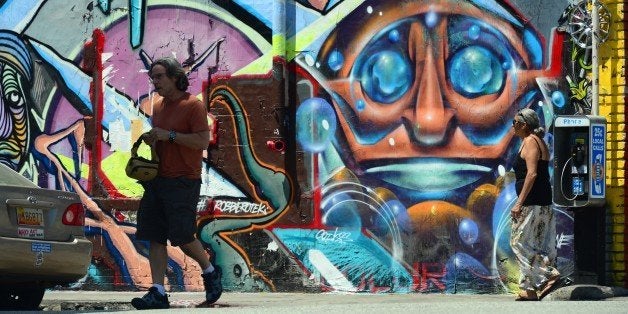 Murals are part of Los Angeles' history, found in the alleyways of Venice or on the sides of Eastside bodegas. With political and cultural references, murals are frequently markers that bind communities.
But now, murals are caught up in a battle involving property values, art, and personal taste.
As part of a new overall mural ordinance, the city is weighing a law that would allow murals on single-family residences. Under the proposed law, homeowners could paint images on the sides of their properties -- be it their Boyle Heights Victorian home or Woodland Hills ranch.
To critics, there are worries about garish images and diminished property values. Supporters talk about free speech and say the law is appropriate, particularly in Latino communities.
With the City Council expected to vote Wednesday, officials are still weighing the sensitive issue. Two versions of the mural ordinance -- one allowing murals on homes and another banning the images on residences -- are likely to be presented by Councilman Jose Huizar, said his spokesman Rick Coca.
The debate over murals comes as Los Angeles overhauls its laws governing the artwork. Since 2003, murals have been banned on private property, part of a city crackdown on outdoor commercial advertising.
Seeking to loosen restrictions and return to the days when Los Angeles was known as a mural capital, city officials want to allow murals on commercial properties. Older murals would also be grandfathered.
Coca says the mural ordinance is intended to take the "handcuffs" off artists. In the decades before the mural ban, artists like Judy Baca and Kent Twitchell emerged as the city's leading storytellers, showcasing the civil-rights and Chicano- and black-pride movements.
"We put the burden on the artists, and now we want to release that burden," Coca said.
Still, the issue of single-family homes and murals remains a sticking point in the new ordinance.
Barbara Broide, president of the Westwood South of Santa Monica Boulevard Homeowners Association, worries murals on homes will change the character of neighborhoods. She supports the city proposal that bans the murals but allows individual communities to opt in if they want to allow the artwork on residences in their respective neighborhoods.
Tastes vary, she said, pointing to a mural on the side of a bar in Westwood. The image shows a dog urinating. "Your idea of what is a pretty mural is not my idea of a pretty mural," Broide said.
Councilman Gil Cedillo, who represents Eastside neighborhoods like Highland Park and Cypress Park, supports the second city proposal, which allows murals on homes, said his spokesman Fredy Ceja. Under that plan, neighborhoods could opt out if they are opposed to allowing artwork on single-family residences.
In Cedillo's Latino communities, residents are too busy to organize and take the opt-in approach favored by groups like Broide's, Ceja said.
With the vote looming, Huizar is leaning towards allowing the murals on residences, Coca said. He pointed to L.A.'s rich mural history and said he doesn't foresee a new trend of unsightly murals rising on homes.
"Most people don't want to voluntarily damage their homes," Coca said.
(c)2013 Daily News (Los Angeles)
Distributed by MCT Information Services
Related
Before You Go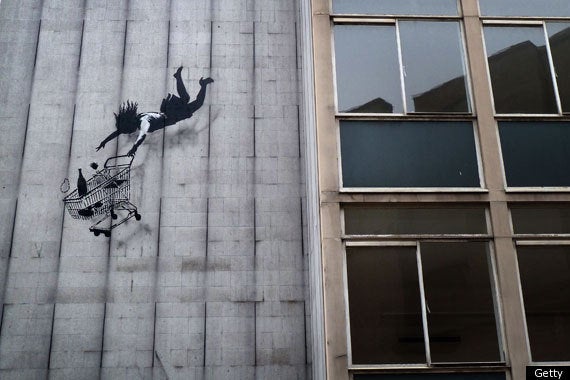 Best Cities For Street Art
Popular in the Community