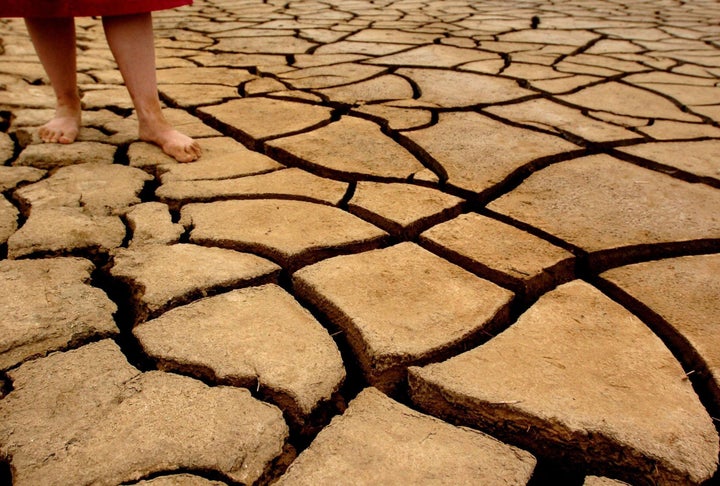 A La Niña is cooling of sea-surface temperatures in the equatorial Pacific. La Niña is a naturally occurring large-scale weather phenomenon that affects global climate patterns and tends to have an overall cooling effect on global temperatures. One of the strongest La Niña events in the past 60 years occurred from last winter and into spring.
According to the WMO release: "Strong La Niña years are typically 0.10 to 0.15°C cooler than the years preceding and following them. 2011's global temperatures followed this pattern, being lower than those of 2010, but were still considerably warmer than the most recent moderate to strong La Niña years, 2008 (+0.36°C), 2000 (+0.27°C), and 1989 (+0.12°C)."
Initial data indicates that 2011 (through October) has been +0.41°C higher than the long-term (1961-1990) average. This is the 10th warmest since records have been kept (since 1850), and 13 of the warmest years have occurred since 1997.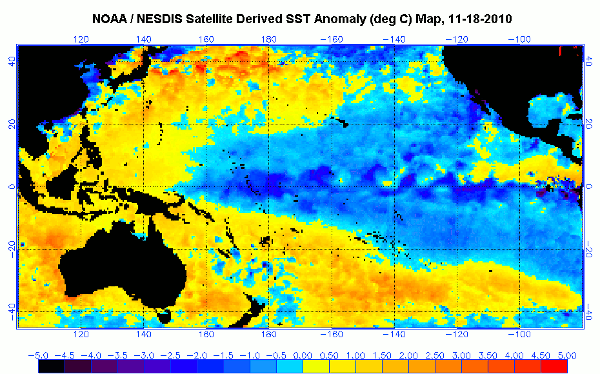 (2010 La Nina)
The WMO report notes that the extent of Arctic sea ice was the second lowest on record, and the volume of sea ice was at its lowest. It should be noted that such ice records, measured by satellites, only date back to 1979.
Global weather extremes for 2011 included extreme drought followed by flooding in east Africa, the deadliest flash flooding in Brazil, and a year of extremes in the United States. The United States weather established a record for the number of billion-dollar-plus weather disasters, with 14 to date.
The La Niña, combined with another weather phenomenon, the North Atlantic Oscillation, resulted in bouts of extreme cold in the U.S. last winter, and there are signs that very cold air will move southward into the U.S. during the next couple of weeks.
REAL LIFE. REAL NEWS. REAL VOICES.
Help us tell more of the stories that matter from voices that too often remain unheard.