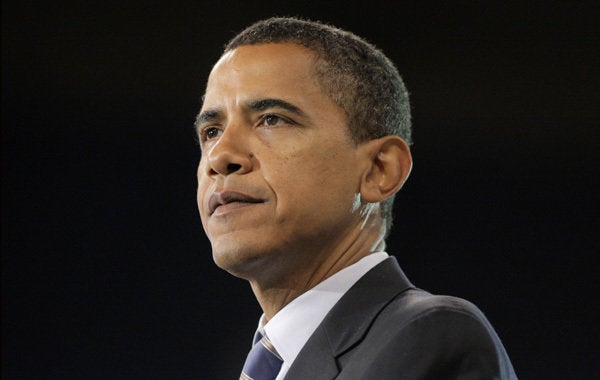 I just got this email from a friend of mine, Harry.
Just to paint the picture, Harry is in his late 40s and built like a graphic artist; tall and thin. He has two daughters aged five and eight who were with him when this attack occurred near Woodland Hills, a residential suburb of Los Angeles.
"You should have been there! I was standing on a busy corner in my neighborhood with my daughters waving my Obama/Biden sign. I was kitty-corner to the San Fernando Valley Campaign Headquarters of John McCain. For two hour I was getting about 8 honks for every one honk for McCain.
Three McCain volunteers came across to my corner and one of them physically attacked me. She started yelling at me for wanting a Socialist State, and then grabbed my Obama sign, threw it into the street, and started cussing me out, all in front of my kids. I asked her to stop cussing in front of my kids, but she wouldn't. Two 17 year old kids (children of Obama supporters) witnessed the whole thing and came to help me stop this insane McCain volunteer from scaring my kids. I gave a report to the police after they responded to my 911 call.
I'm glad we're on the side that wants to STOP fighting."
Harry told me that the McCain volunteers came from inside the campaign office. He phoned the McCain office and the person he spoke to said the people inside the office were aware that Harry was there with his Obama sign and daughters prior to the attack by volunteers.
Update: Harry writes
I saw that some of the people that posted comments on Huff Po wanted an update. I did not press charges. My time is better spent with my family and supporting positive people and issues. Today after working for 5 hours at a Habitat for Humanity site I returned to my corner on the boulevard across from the (now beefed up) McCain Headquarters and waved my Obama sign for another hour or so. My honks for support still beat out the McCain ones by about 8 to 1. No violence this time, but the McCain volunteers seemed to be pleasing themselves with whoops, hollers, whistles and bad dancing.
Popular in the Community