DURANGO, Colo. ― On a map, Durango's appeal as a gateway to the West is obvious. The seat of La Plata County is just 85 miles from Four Corners monument, where Arizona, Colorado, New Mexico and Utah meet. Its downtown maintains an Old West aesthetic, with cowboy apparel stores and an antique railroad museum.
Zooming out beyond the ranches and herds of cattle, past the mountains that ring the town and the Native American monuments a short drive away, reveals a more troubling picture. A 2014 NASA study measuring methane from space found the area had the country's highest concentration of methane emissions, marked on a map with a giant red dot. The implication: Natural gas wells in the region were releasing a high volume of a dangerous greenhouse gas into the atmosphere and sending potentially toxic fumes to nearby communities.
Those emissions are why La Plata County Commissioner Gwen Lachelt found herself sprinting after Sen. John McCain (R-Ariz.) in a crowded Senate hallway last May. It was the day before the Senate was set to vote on a measure to repeal a 2016 Obama administration Interior Department rule limiting methane emissions from gas wells on federal land. For Lachelt, that rule was one thing helping her county mitigate that giant red dot.
She managed to board an elevator with McCain and deliver a pitch she'd repeated many times before: Even though Colorado had limits on methane emissions, they were of no use beyond its border. People in her county were breathing dangerous fumes from across state lines, and only federal rules could help save the climate and taxpayer dollars.
McCain thanked her and cracked a joke about Arizona taking water from Colorado. The next day, he cast a surprise vote against killing the methane rule, keeping it on the books for the time being.
It's unclear whether her lobbying made a difference, and a McCain spokesman did not respond to a request for comment. But Lachelt left Washington with a smile on her face.
"Working on this side of the oil and gas issue, it's not often I've gone to Washington and won something," she said.
Nearly a year later, that victory is fading. The Trump administration is working to replace the Interior Department rule with a weaker alternative, while a lawsuit from the oil industry and some Western states threatens to block implementation of the old rule.
And Lachelt's trip to Washington ― which was funded by the Western Leaders Network, an environmental group she also leads ― could cost her her job. Even though Lachelt is not barred from environmental work while holding office, three county residents are seeking to recall her, saying her trip is evidence that she's "repeatedly leveraged our public office for her private gain."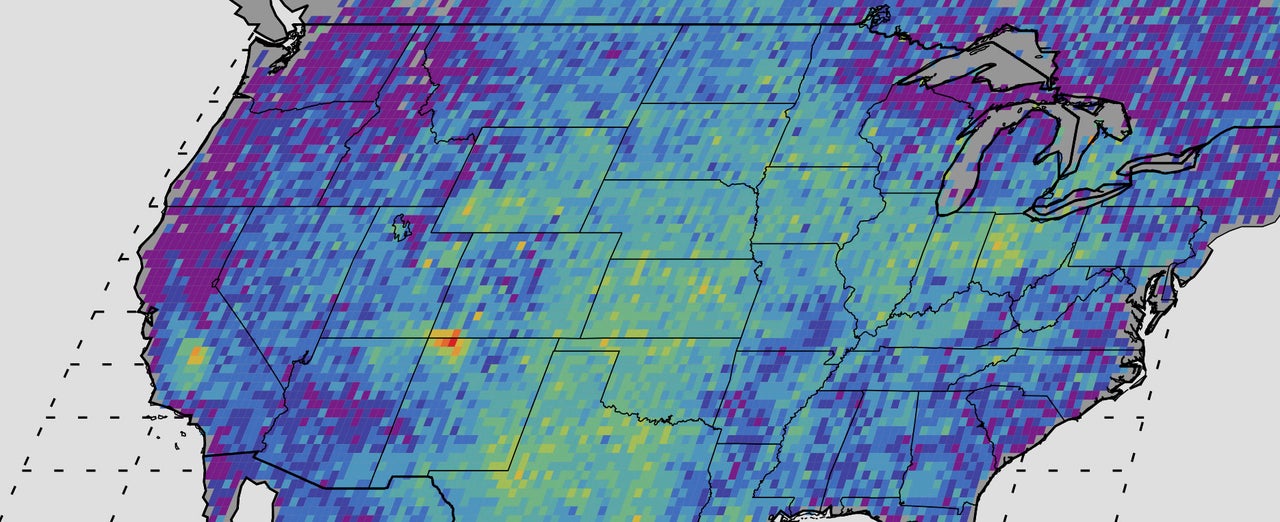 Lachelt had a long history in the environmental movement before taking office. She founded Earthworks' Oil and Gas Accountability Project, which works to protect communities near oil and gas drilling, and helped create the local San Juan Citizens Alliance, which has opposed gas projects.
Dave Peters, one of the residents leading the recall effort, pointed to that environmental work as proof that Lachelt is out of step with her constituents. Since his campaign began, he said, "most people know who [the groups] are, what they do and their connections to Lachelt, and are not pleased."
The petition, which faces a March 30 deadline to gather enough signatures to force an election, should just be a parochial matter in this county of about 55,000. But it's become, at least in the eyes of those waging it, a proxy war of dark money billionaires. Lachelt's opponents say big environmentalists like California billionaire Tom Steyer are propping her up, turning their town into a battleground over national regulations. Lachelt's allies fear the Koch brothers-backed Americans for Prosperity and other powerful fossil fuel interests are the real power behind the effort to recall the commissioner.
There's no evidence that billionaires are actually arm-wrestling over a county commissioner seat in a tiny corner of Colorado. But even their looming specter over La Plata speaks to just how intense oil and politics are out here.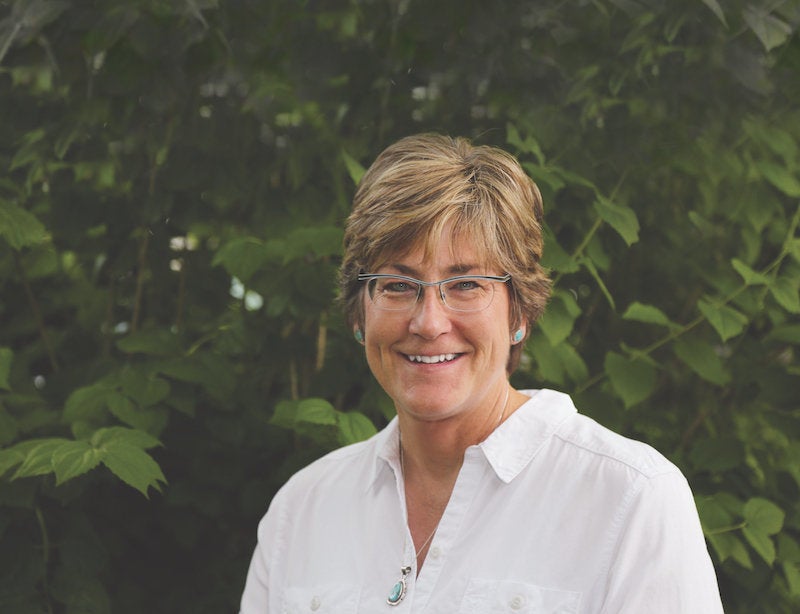 Drilling rigs still dot the farmland surrounding Durango, although the once abundant natural gas extracted from coal seams has largely dried up in the last 30 years. Production boomed in the 1990s, and a slowdown in the gas industry has curtailed new development.
But even if production has stalled in the area right around Durango, it still sits on the northern end of the 7,500-square-mile San Juan Basin, which the Energy Information Administration ranked as the fourth-most-productive gas field in the nation.
Most of the basin's estimated 40,000 active and abandoned wells are in New Mexico, the biggest reason the area is such a methane hot spot. Although some of the methane is leaking from natural geologic sources and a nearby coal mine, NASA's study found that the gas drilling and processing is the biggest source of the potent greenhouse gas.
Much of that methane escapes through leaks in infrastructure, or when producers vent and burn off excess gas to relieve pressure. When released into the atmosphere, methane is short-lived but traps heat 30 times more effectively than carbon dioxide ― making it a major contributor to global warming.
Industry groups have cast doubt on the NASA study, arguing that natural conditions made it easier to spot concentrated methane over the four corners than in other parts of the United States. Environmental Protection Agency data has also shown that methane emissions in the region are down 46 percent since 2011, in part due to better leak detection.
But a June investigation by Reveal found that San Juan Basin wells were emitting more than equivalent wells elsewhere in the country, findings mirrored in a 2016 Center for American Progress report. That could be due to the size of the basin, which makes it harder to catch leaks, but federal rules would also level the playing field by forcing New Mexico wells to cut down on emissions. (Just over 16,000 wells are on federal land and would be subject to Interior Department rules, according to the Bureau of Land Management's Farmington, New Mexico, field office.)
The leaks can contribute to ozone pollution, and also contain known carcinogens like benzene or toluene. Studies have linked proximity to natural gas wells to increased hospital visits and respiratory problems. A study by the Clean Air Task Force, which modeled air quality with and without natural gas production, estimated that La Plata County sees an additional 660 asthma attacks per year in children due to exposure to gas emissions.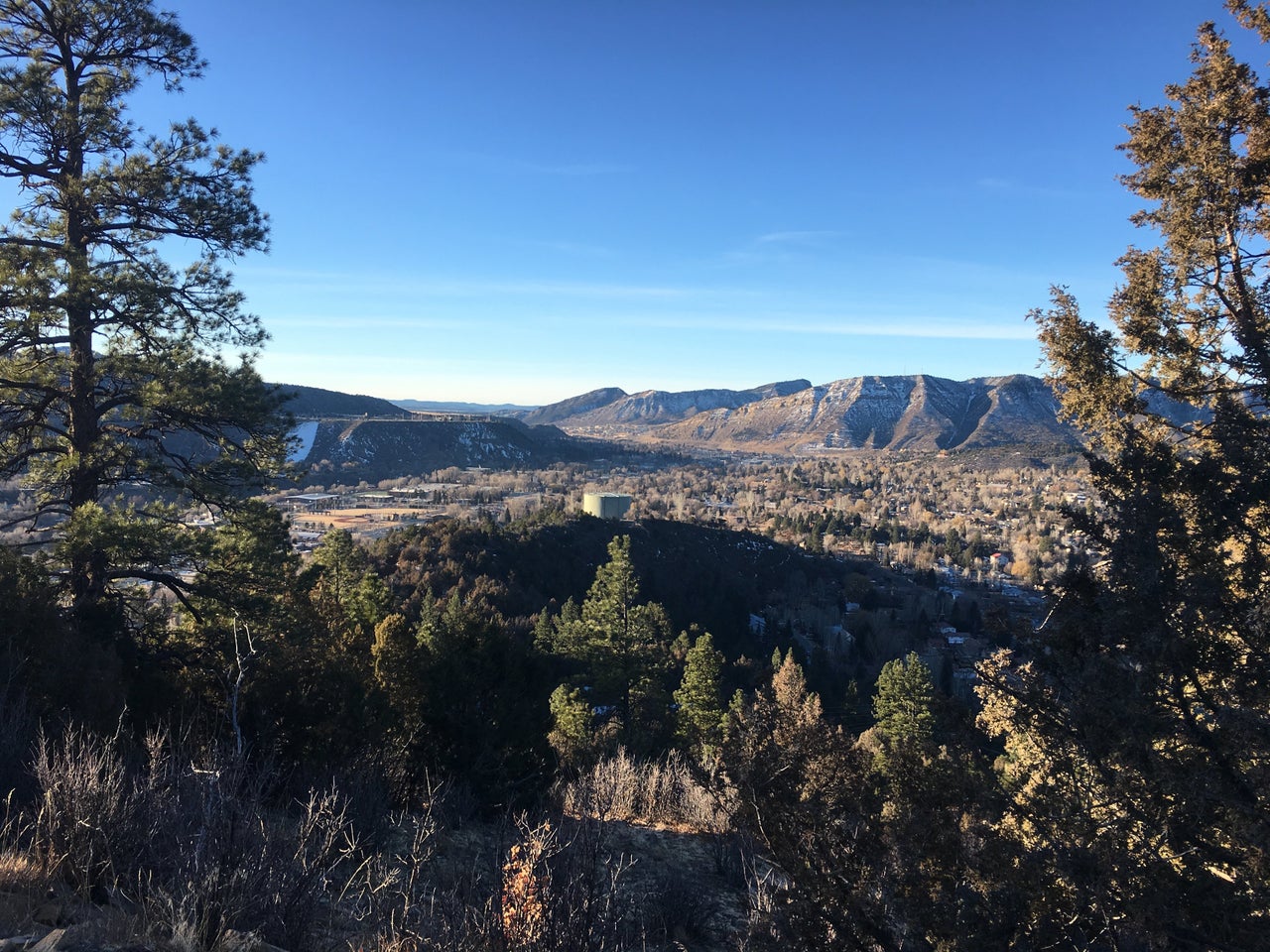 Well before NASA put the Four Corners' problem on the map, Lachelt had been raising the alarm about what gas drilling was doing to the Durango area. With Earthworks, she wielded an infrared camera to inspect wells across the Southwest, horrified to see otherwise invisible leaks pouring out of open vents and loose valves. In 2012, she leveraged her environmental work into a race for her county seat. Her announcement speech touted her leadership in a "David versus Goliath battle to protect landowner rights and … protect our water and air" against oil and gas companies.
Even as she's kept up her environmental activism, her voting record has been more moderate than her history might portend. The Office of County Commissioner approves well drilling permits and siting of facilities like contractors, and Lachelt has not voted against approving an oil and gas project in the county. In 2014, Democratic Gov. John Hickenlooper chose her to co-chair, along with an energy executive, a state task force on local control and land use issues related to oil and gas. The body ultimately turned out nine recommendations ― including more communication between industry and communities and increased inspections of drill sites near residences ― but Lachelt was disappointed to not have more stringent measures approved.
Separately, in 2014, Colorado passed landmark regulations requiring oil and gas companies to seal up methane leaks and install new technology that would capture 95 percent of methane and other emissions.
The regulations have been successful ― the state estimates that the number of sites needing leak repair dropped 75 percent in the first two years of the rule, and a producer survey found that seven out of 10 companies found that the benefits outweighed the cost of compliance. A handful of other states ― including California, Ohio, Utah and Wyoming ― have followed with their own versions of the regulations, creating a patchwork across the West.
Colorado's rules became a model for activists looking for a national rule, and Lachelt became a go-to voice for environmentalists and the national press. In 2016, she testified before the House Natural Resources Committee on behalf of her county at a hearing on potential federal regulation, saying it was "unacceptable that we currently allow unfettered venting and flaring of natural gas."
Later that year, the Interior Department's BLM finalized a rule to stop that practice, forcing energy companies on federal lands to capture methane during flaring and reduce leaks from their infrastructure. The agency estimated the rule would cut 175,000 to 180,000 tons of methane per year.
The Obama EPA also issued a new regulation in 2016 requiring well operators to monitor and repair leaks for both new and modified natural gas wells and had started to lay the groundwork to regulate existing infrastructure. Both the EPA and Interior Department rules drew a swift rebuke from the industry and Western states, who said they were too punitive and costly and filed a flurry of lawsuits and political challenges.
Lachelt says it's those same interest groups that are now trying to boot her from office. She's long been a target from regional fossil fuel groups. Western Wire, a website backed by the Western Energy Alliance, a Denver-based trade group for Western oil and gas companies, has reported extensively on her environmentalist ties. Just a month before the recall petition was filed, the Koch-funded Americans for Prosperity opened an office in Durango to influence local policy.
Peters, one of the three people now leading the recall effort, first filed an ethics complaint against Lachelt last summer after the trip to Washington where she lobbied McCain, arguing that she needed to disclose who was funding the environmental group she also works for. Peters also argued her side job was distracting her from county business.
"I have a moral compass," Peters said. "If you want to do your environmental work, do it ethically."
An audit that a government attorney from a nearby county conducted following the complaint cleared Lachelt, and she vowed to be more transparent. But things did not quiet down. Speaking from her office in a Durango government building, decorated with Native American art and posters advertising classic Western vistas, Lachelt lamented the "persistent harassment" that has dogged her over the past year.
"It's ugly, it's hateful," she said. "They attack me and my family."
She pointed to a volume of negative comments on her Facebook page and records requests as proof of what she calls "a well-orchestrated, and I would say, obviously very well-funded smear campaign."
"As one of the most outspoken advocates for a methane rule they ended up losing on, I think the oil industry sees Gwen as a real threat," said Jessica Goad, deputy director of Conservation Colorado.
Americans For Prosperity's state director Jesse Mallory said his group isn't involved in the recall and "if we were, we'd do so publicly." Kathleen Sgamma, president of the Western Energy Alliance, said her group is "absolutely not" trying to recall Lachelt. Christi Zeller, head of the La Plata Energy Council, said her trade group "does not take sides in anything facing the voters."
The recall has thus far not raised enough money to force a disclosure of any donations under Colorado law. What Lachelt sees as an orchestrated campaign may be nothing more than an agitated conservative population in a county stuck in the "bust" part of a boom-bust fossil fuel economy.
As natural gas prices dropped, so have proceeds to the county. Peters said his "concerns on Lachelt's bias" have increased amid the fiscal trouble, saying it's "clear to me that Lachelt's efforts against the oil and gas industry was compounding the county's revenue problems."
Peters hadn't found enough support for a recall until a December meeting on proposed revisions to the county's land use code, which all three county commissioners backed. Rural residents were outraged at what they saw as the government telling them what they could do on their private ranches, which may have increased interest in overhauling the local government.
Lachelt's previous ethical concerns made her the easiest target, so Peters and two other residents ― Ty Hawkins and Michael Cugnini ― filed a petition seeking her recall. They face a March 30 deadline to submit 7,500 signatures to initiate a recall vote. It's not clear they'll reach that, but they say they've gotten more support than they expected.
Residents have also created the La Plata Liberty Coalition, a grassroots organization meant to "dutifully help support and magnify the voice of WE THE PEOPLE in La Plata County," according to its website. Members fervently deny any outside help, and are quick to argue that it's really the environmentalists who have the big money behind them.
A press release called Lachelt "the queen of dark money" after a Western Wire post showed Conservation Colorado ― which has received funding from Steyer's NextGen America ― was spending $10,000 on a campaign fighting the recall. Goad said that while the group has gotten money from Steyer in the past, he is not funding this campaign. (According to campaign disclosures, Lachelt has also gotten a handful of contributions from donors in New York, Massachusetts and California ― but not major environmental groups or funders.)
Some of the local frustration with Lachelt comes from the county's shifting dynamics ― Durango's more liberal population has been growing, turning a purple county more reliably blue. And many rural conservatives don't see her as part of what the county should be.
"A lot of people who voted for her wouldn't know the difference between a gas well and a water well," said J. Paul Brown, a former state representative from the county. "We don't appreciate her saying she represents the county. The methane rule, for instance, that was overboard. It seemed like something just meant to hurt oil and gas."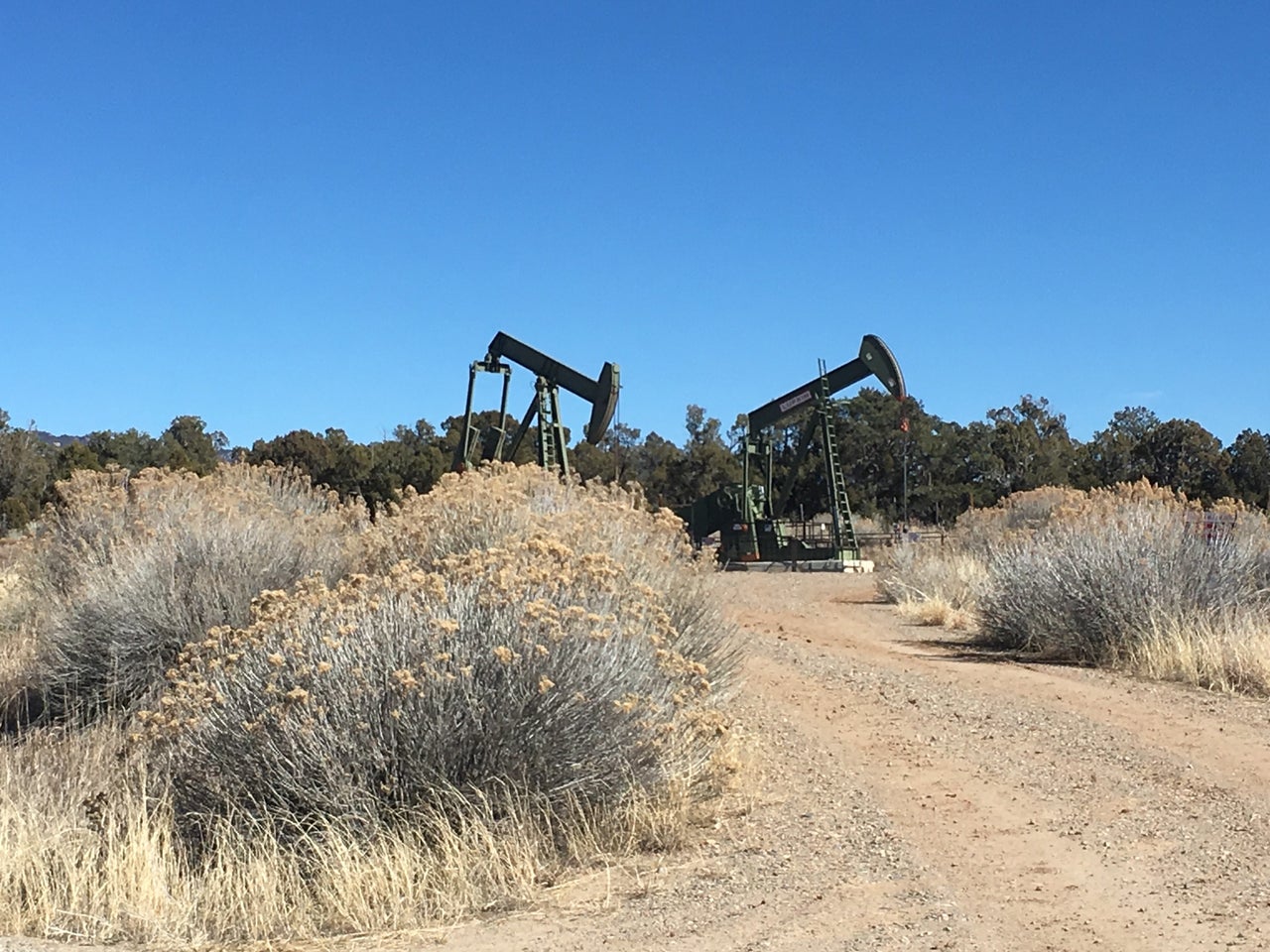 Even if big money groups aren't plotting Lachelt's removal, they make no bones about criticizing her work on methane.
"She's being an activist and worrying about what happens in other states," said Western Energy Alliance's Sgamma. "This doesn't affect her county that much, and she's fighting for a rule that's not an efficient way to address it."
In response to industry concerns about top-down rules, the Trump administration is already walking them back. In March, Trump issued an executive order calling on agencies to ease burdens on energy production. The Interior Department last month proposed repealing most of the Obama rules, including requirements that companies write waste minimization plans and restrictions on drilling equipment to cut down on leaks. The agency also revised a cost-benefit analysis to back up their rule, although the new analysis did not consider the benefits of reducing climate change contributors (that calculation had been key to the Obama administration's analysis).
Last month, a federal judge rebuffed the Interior Department's attempt to suspend the existing rules, leaving them in place amid the rewrite. But Sgamma's group is part of a lawsuit that would seek a court injunction blocking the existing rules, charging that BLM has no jurisdiction to enforce an air quality rule, and that companies can't be expected to comply with a rule that could soon be lifted. The EPA likewise proposed revisions this month to its own natural gas regulations.
Environmentalists say Colorado's methane rules are proof that regulations don't have to choke industry. Wayne Warmack, a former oil and gas executive who retired to Durango, said in an interview that industry always "threatens that people will go out of business, that prices will rise, but somehow that never happens."
But Robert McEntyre, the spokesman for the New Mexico Oil and Gas Association, said his state's lack of regulations are better for the industry, which has its own vested interest in cutting back on methane waste and doesn't need regulations to force them to do so.
"Durango and Farmington [New Mexico] are pretty similar," he said. "The difference is that in Durango, the regulations are more prescriptive, there's more paperwork and less investment in our natural resources, which is what we're in business to do."
Even in New Mexico, better leak detection and new strategies to reduce flaring have resulted in reduced emissions, according to data from the EPA's greenhouse gas reporting program. Environmentalists, however, have questioned the accuracy of that monitoring and caution that as large companies with better technology move out of the area, infrastructure can fall into disrepair or be neglected by the smaller firms that adopt the wells.
Lachelt did acknowledge some larger firms, like BP, that have cut their emissions, but said others embrace a "cowboy mentality" to not change unless they have to. And that, she said, is why she'll keep fighting until her last day in office, whether that's through a recall or when she is term-limited in 2020.
"This is about the public health, safety and welfare of the people in my county," she said.
Related
Popular in the Community