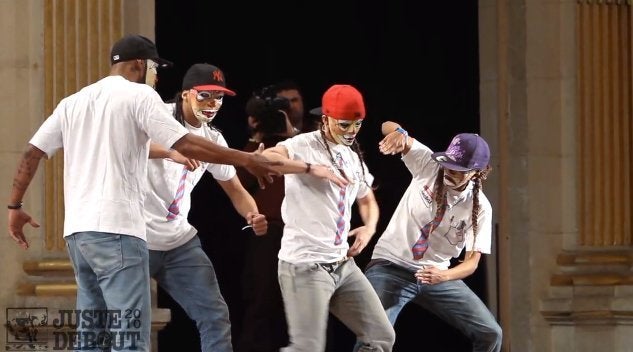 The Daily What drew our attention to this video from the 2010 Juste Debout, an international street dancing competition in France, that really blew our minds.
The featured dancers are the French group La Preuve par 4, and the tight, inspired dubstep choreography has the crowd roaring their approval by the end.
Check it out and let us know what you think in the comments.
Popular in the Community