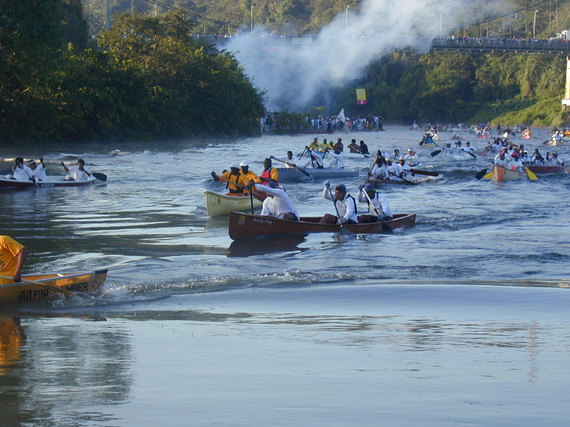 In the misty early morning light of March 6, 2015, dozens of athletes will gather with their canoes at the Hawkesworth Suspension Bridge on the banks of the Macal River in San Ignacio, Belize. More than 80 canoes are expected to participate in this year's annual La Ruta Maya Belize River Challenge, oared by enthusiasts from around the world. Their objective? To be the first to reach the Belcan Bridge in Belize City, more than 180 miles downriver. The journey takes four days.
La Ruta Maya is the biggest annual sporting event in Belize. Thousands of spectators line the banks of the Belize River to cheer on their favorite teams. The race has its origins in the 1995 Save Our Rivers Programme, a canoe race intended to promote cleaning up debris in and on the banks of the Old Belize River. This event has evolved to become the annual La Ruta Maya Challenge, a four-day event that follows an ancient Mayan route from San Ignacio to Belize City and is ranked 40th on Peak Races' 100 Toughest Races in the World. Anyone can participate.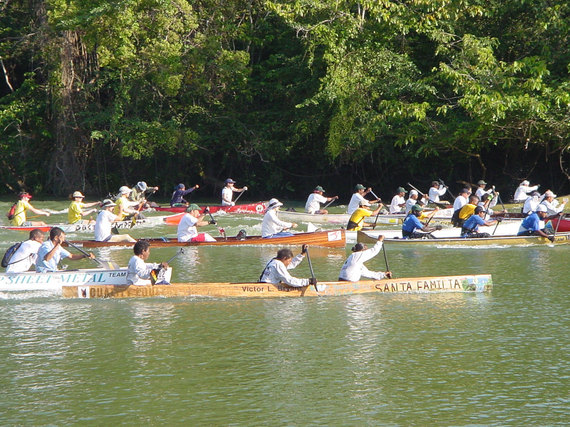 Teams are rated, from men's professional to mixed youth, for this race that is an opportunity for the diverse population of this country to come together for a four-day weekend on the river. Many follow the race onshore, chasing their favorite teams from Cayo to the Caribbean Sea. Each day, after paddling for hours, the canoe teams come ashore, where they are met by fans at checkpoints in charmingly named local villages, including Banana Bank, Double Head Cabbage, and Burrell Boom.
Belize is an entire country that feels like a small town. Never is this more evident than during La Ruta Maya. The scenes at end-of-day village checkpoints are like big family reunions. Campsites are pitched, Belikin beer tents are set-up, local specialties are prepared over open fires, and children run and play, in the river and on its banks.
The starting point, San Ignacio, is in Belize's Cayo District, the fastest-growing region in the country. This is the country's eco-adventure hub, with all the elements of a fun and sustainable lifestyle--plenty of fertile land, fresh water, sunshine, and wildlife, all supporting a friendly community of fun-loving Belizeans and expats. You still have time to make plans to join them all for their big annual river party.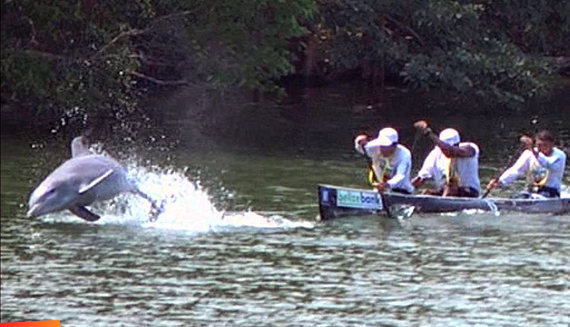 Popular in the Community