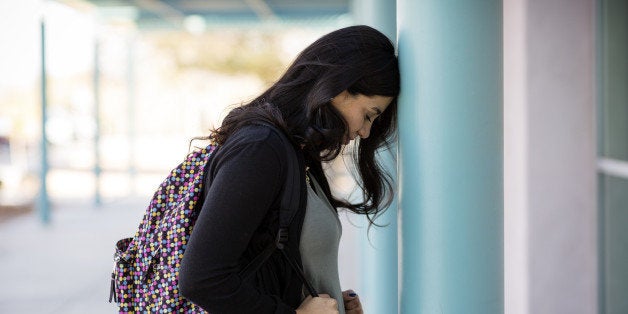 Tensions are running high at La Sierra University where reports of mishandled campus sexual assaults are flooding a newly created website for survivor stories. La Sierra, a small Seventh-Day Adventist university in Riverside, California, is the latest school to face complaints from students that the institution and administrators are not following Title IX guidelines, and are not meeting Clery Act requirements.

According to reporting by the Press-Enterprise La Sierra's past three annual reports include no references to sexual assaults on campus, despite students claiming they reported assaults to campus administrators. The same article notes that one student even filed a report with the Riverside Police Department due to inaction by campus administrators.
Although it appears an official Title IX claim has yet to be filed, stories from sexual assault survivors can be found on a public website that is part of the Unsilenced La Sierra campaign. Driven by a coalition of students, alumni, and concerned community members the survivor stories platform has become a space for students to openly share stories of sexual assault on campus, compare experiences with the reporting process, and to provide both support and reassurance that this is not their fault, and they're not alone.
According to the student survivor stories, young women at La Sierra who reported sexual assaults shared that they were slut shamed by administrators and faced severe breaches in confidentiality during on-campus Title IX investigations. One student wrote that she stopped going to a class in which her attacker was also a student. Rather than remove her attacker from the class she was told by the dean of students that he needed the class to graduate and that she should "stop acting like a scorned ex-girlfriend." A student reporting a story about a stalker on campus says she was told to "pray for forgiveness and move on from puppy love."
Religious campuses that receive federal funding are not exempt from Title IX (i.e. properly handling sexual assault cases does not violate religious beliefs). Although sexual assault reporting rates are notoriously low on college campuses, students at religious schools may face additional barriers to reporting. Another student survivor story on the Unsilenced La Sierra site notes that when assaults are reported students are made to feel as though they are in the wrong, with administrators bringing religion into the discussion.
The culture at religious campuses tying sex, purity, guilt, and shame is not new, and in 2014 Rewire succinctly described "purity culture as rape culture in action." In recent news, Brigham Young University faces allegations of routinely shaming rape victims. Last month it was revealed that for two years Christian school Baylor University failed to investigate reports of sexual assault against two football players. Schools hold the power to set investigative and judicial procedures, and when administrators shame survivors while failing to hold attackers responsible, they send a dangerous message that there are no consequences for committing assault.
At La Sierra University students are taking a stand, and the Unsilenced La Sierra website includes updates on how to take action. Last week the group held a demonstration outside the La Sierra campus. Reviewing the hashtag #UnsilencedLaSierra reveals photos of protestors with signs that read "we will not be silenced" and "there is no excuse not to support survivors."
Organizers are also circulating a petition with seven demands, many of which are already common practices at universities across the country. The demands include:
Change the Title IX coordinator position from part time to full time
Publish reports of Title IX activity on a quarterly basis
Reform the Title IX investigative team and Judicial Committee
Create a Survivor's Bill of Rights and provide a copy to survivors upon reporting
Clarify, organize, and unify sex discrimination and sexual misconduct policies
Develop and implement a research-based comprehensive sexual assault prevention strategy
Conduct bi-annual town hall meetings with students
Want to support survivors on campus? La Sierra is a small school with fewer than 2,500 students. Let's show them that the public agrees with their demands, and most of all let's show survivors that we believe them. Sign the petition, stand with survivors, and use #UnsilencedLaSierra when sharing online.
Related
Popular in the Community