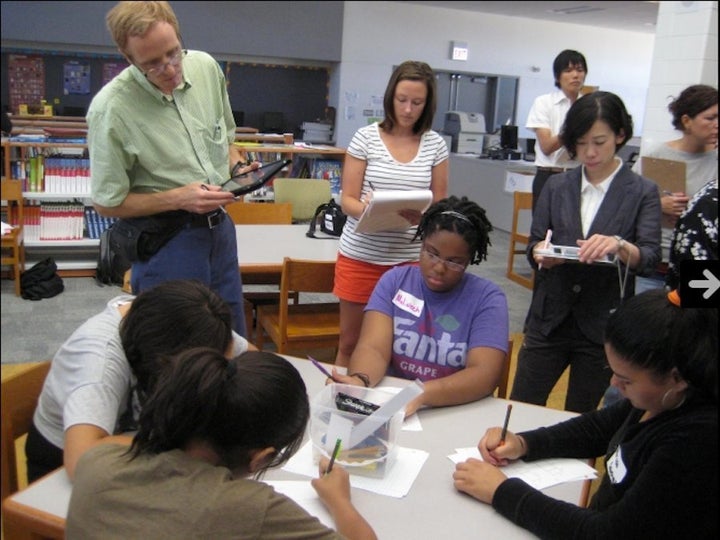 There was very little fanfare about a landmark change to the teacher's contract in Los Angeles. This was because the contractual change wasn't decidedly pro-union or pro-district. Instead, it was pro-teacher.

After months of rancorous debate, the union and district put forth a resolution that gives teachers unprecedented control over the fate of their schools. The agreement essentially reverses a top-down approach to reform, giving individual schools local power over matters such as redesigning their governance, tailoring union contracts, lengthening the school day or making curricular decisions that lift student achievement. In doing so, the union and district made a bold statement -- teachers and administrators are most qualified to transform their schools.

Leading up to the vote, there was concern from both unionists and reformers who felt their sides were losing something. Charter school advocates worried that the change would halt the momentum of Public School Choice, a program where district schools and charter organizations compete to take over new and struggling campuses. Under the new provision, the district agreed to remove charters from the competition. Meanwhile, staunch unionists worried that the contractual change would signal the end of a truly united union. They argued that enabling teachers at different schools to modify their contracts would weaken an ironclad and hard-fought teacher's contract.

But classrooms teachers viewed the agreement as a huge opportunity to finally have a say in how their schools move forward and address their unique challenges. Nearly 70 percent of teachers voted in favor of the agreement.

This type of teacher-led change is exactly what Educators 4 Excellence has been fighting for over the past few years. With more than 3,500 members nationwide, E4E elevates the voices of teachers in the policy decisions that shape our classrooms and careers. Our members in California were clamoring for teacher-created change, which was the catalyst for the launch of E4E's chapter in Los Angeles.

Some of our members are among the unsung trailblazers whose efforts made this resolution possible. Prior to the contractual change, pioneering teachers were quietly pushing our union and district to embrace local, teacher-led reform. They fought to design their own pilot schools and customize their contracts to meet student needs. While teaching, they crafted their own plans for turning around struggling campuses. As a result of their vision, many more teachers will now have this opportunity.

Even so, there is still considerable work to be done to make local school empowerment practical and sustainable. Teachers need strong support to make sound policy decisions. E4E will be vigilant about ensuring that the district and union provide adequate resources, training and accountability. That being said, teachers need to feel both accountable and fully empowered. School innovation can't become too bogged down in red tape to be workable, a concern some of our members have expressed.

Just as important, grassroots change requires strong leadership on the ground. To transform school communities, administrators, teachers and parents will need to have tough conversations about the behaviors and policies that lift morale and performance. Bringing school design down to the local level will create new and more accessible pathways for teachers and parents to engage in school reform. Ultimately, schools will need to put their plans for transformation to a faculty vote.

As a teacher-led organization, we know that policy-making alone doesn't produce good teaching. For this reason, we want to see the same spirit of collaboration between the union and the district in forging a meaningful, multiple-measured evaluation system. Raising student achievement hinges on supporting a school's most influential work -- effective and inspired teaching.

Though much work lies ahead, the new agreement is a step in the right direction. It reflects political courage and compromise from our district and union and wouldn't have happened without trailblazing teachers who fought for a seat at the helm of school reform. An E4E member who has been teaching in the district for almost a decade put it best when she recently cast her vote in favor of the contractual change: "Today, I feel equally proud of my district, my union and my peers."

Related
Popular in the Community