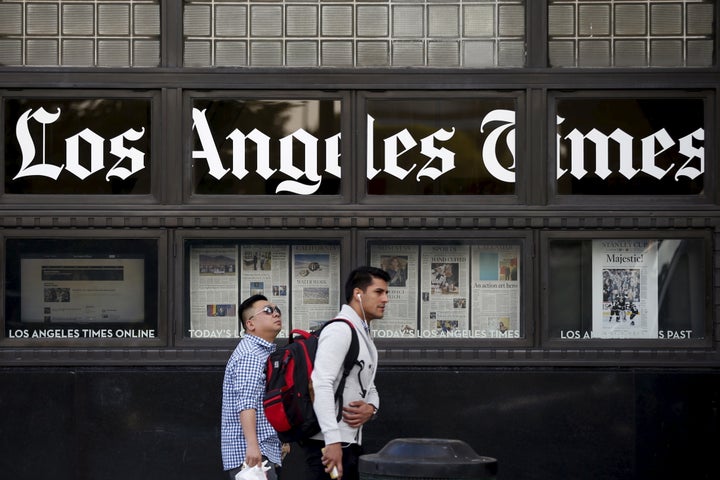 Los Angeles Times staffers have voted to unionize, defying pressure from the newspaper's leaders to abandon the effort.
The newsroom held a vote to join the NewsGuild-Communications Workers of America in the first week of January, and the National Labor Relations Board tallied the results on Friday. Staffers and their union representation will now begin negotiations on a contract with management.
The announcement comes a day after an NPR report uncovered allegations of sexual misconduct against the Times' publisher and CEO, Ross Levinsohn, increasing tensions between staffers and the executives who have long been hostile to the union campaign.
On Friday, the paper's publisher, Tronc, announced that Levinsohn has taken a voluntary unpaid leave of absence while his conduct is investigated.
"We will not hesitate to take further action, if appropriate, once the review is complete," Justin Dearborn, Tronc's chief executive officer, said in a statement.
The day before the Jan. 4 vote, the paper's editor-in-chief, Lewis D'Vorkin, and its former interim executive editor, Jim Kirk, made a last-ditch effort to quash the union campaign.
In a lengthy letter to the newsroom that day, D'Vorkin and Kirk warned that unionizing would not guarantee better compensation, and suggested that union leaders may not act in the best interest of Times staffers.
"Will they represent you, or parity for the union?" they wrote.
"So, the question to you is do you want to preserve your independence and the independence of the Los Angeles Times or do you want someone else negotiating on your behalf?" the letter read.
The letter also attempted to raise suspicion about union leaders who may say "they can protect against layoffs," and listed unionized newsrooms where layoffs have recently occurred, including HuffPost. However, it is standard in unionized newsrooms for management to maintain the right to lay off employees.
Tronc has also firmly rebuffed the union campaign that staffers launched in October, warning that in attempts to negotiate for better compensation, union members may be forced to lose out on other benefits, such as 401(k) matching.
The Times' union campaign organizers say the claims that there won't be enough money to go around are baseless. Tronc is spending an outsize amount on salaries and perks for its executives, they say, including an "eye-popping" $8.1 million paid to Tronc CEO Justin Dearborn last year, more than $4 million spent on a private jet for Tronc chairman Michael Ferro and other costs on executives they say are much higher than what comparable publishers spend.
The Los Angeles Times is the latest in a wave of media outlets to seek union representation in recent years. Others include HuffPost, Salon, Vice, MTV News, ThinkProgress, The Guardian US, Jacobin, The Intercept and Thrillist.
Related
Before You Go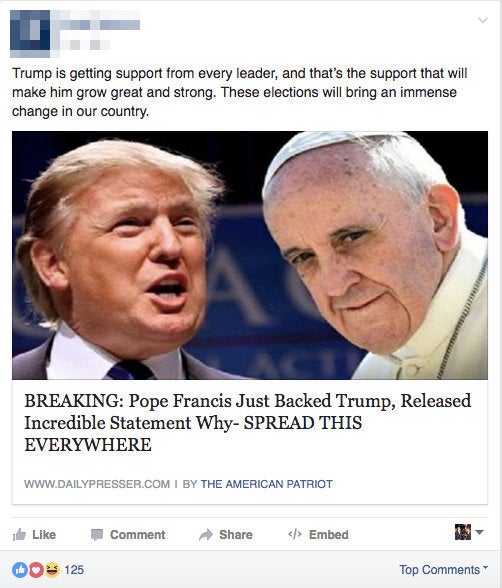 Fake News Spread By Social Media During The 2016 Election
Popular in the Community