Things got seriously messy at Spain's annual La Tomatina festival on Wednesday ― just as organizers hoped.
Some 22,000 people pelted around 150 tons of ripe tomatoes at each other during the epic food fight on the streets of Buñol, near Valencia.
Many revellers were left completely covered in pulp as the hourlong faux battle, which reportedly has its origins in a brawl that broke out during a parade in 1945, came to an end at midday.
Watch the festival's official livestream of the event above, and check out some of the best photographs from this year's event below: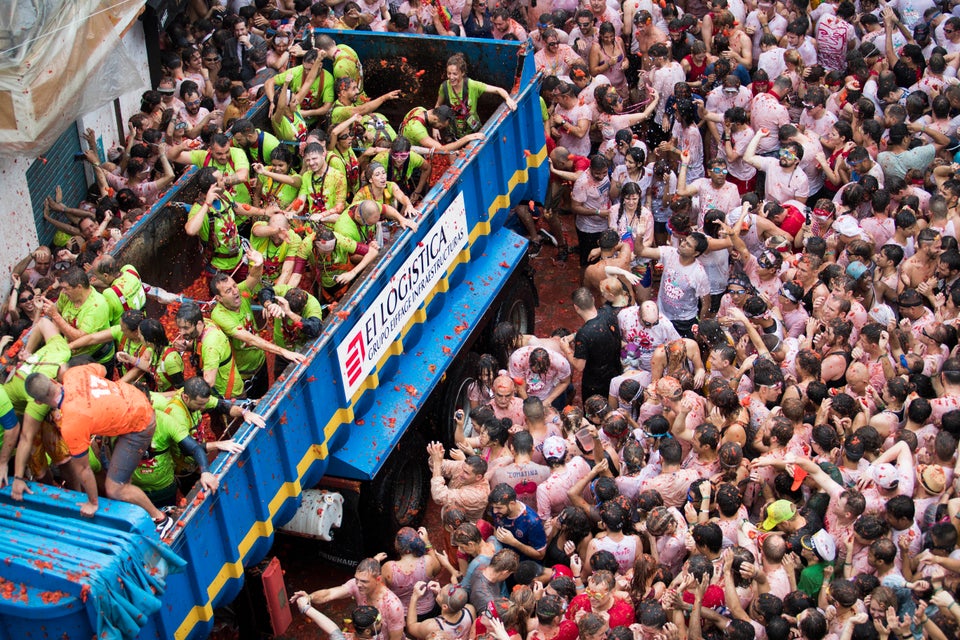 JAIME REINA via Getty Images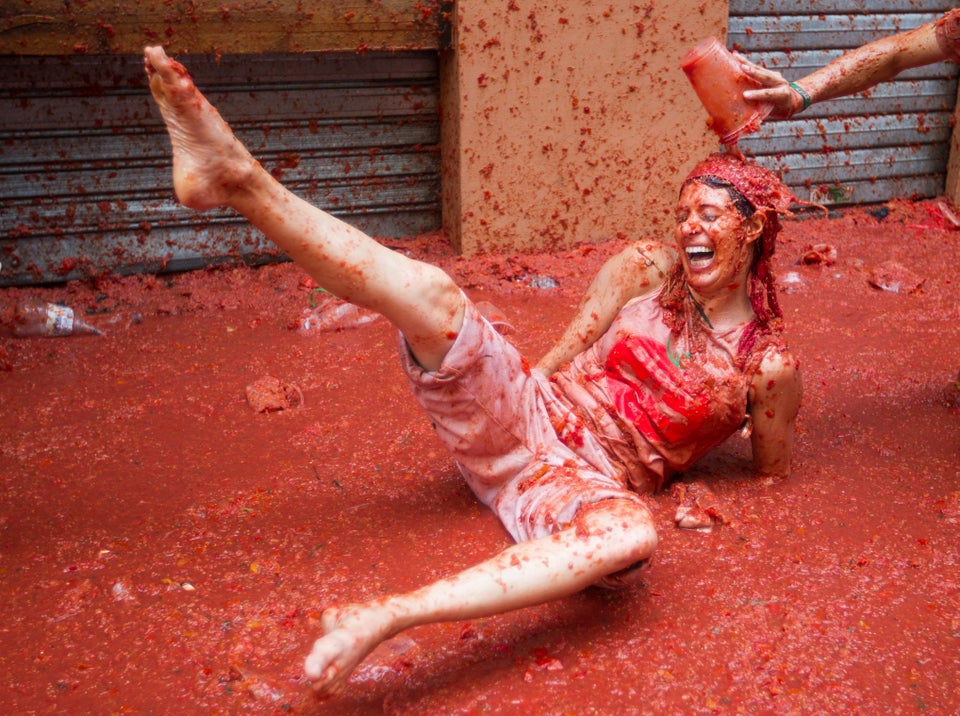 JAIME REINA/AFP/Getty Images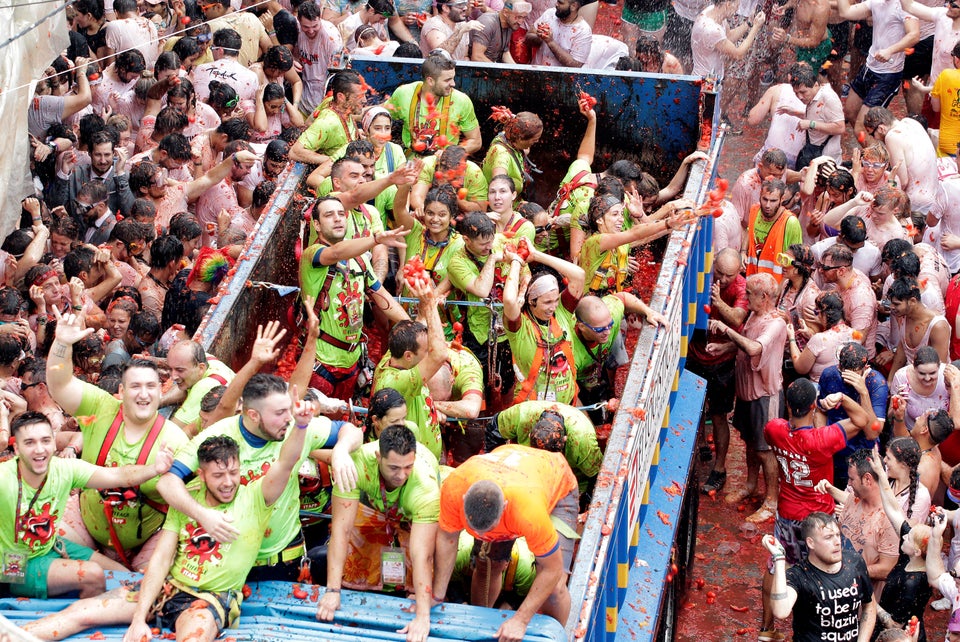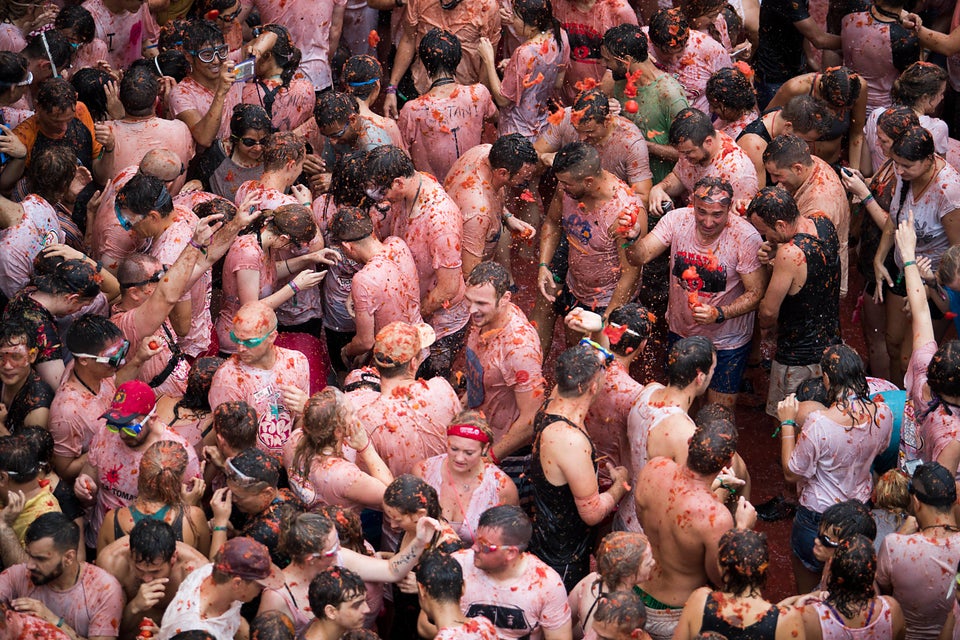 JAIME REINA/AFP/Getty Images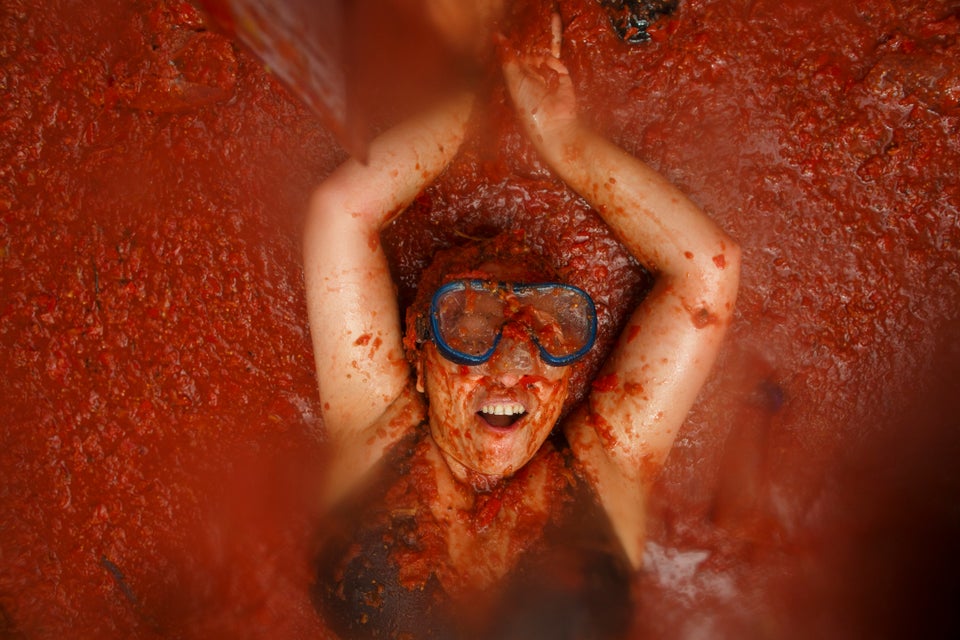 Pablo Blazquez Dominguez via Getty Images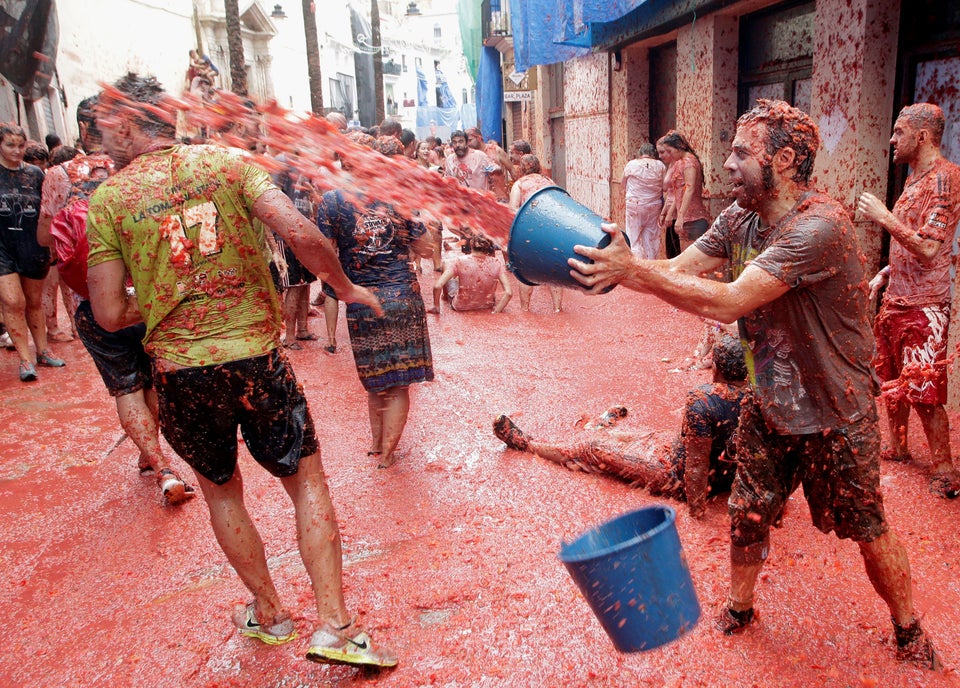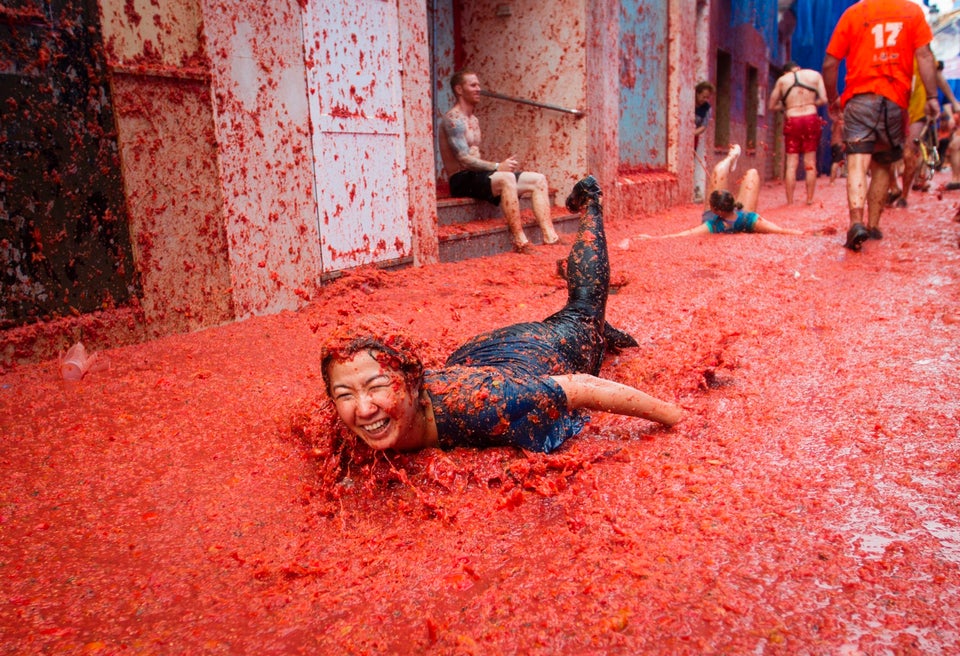 JAIME REINA/AFP/Getty Images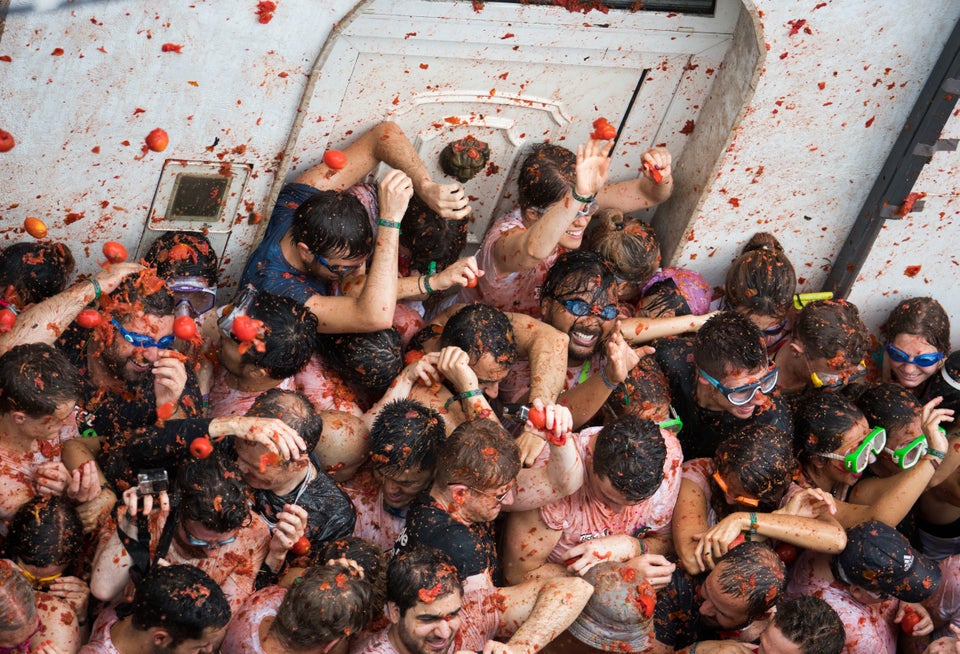 JAIME REINA/AFP/Getty Images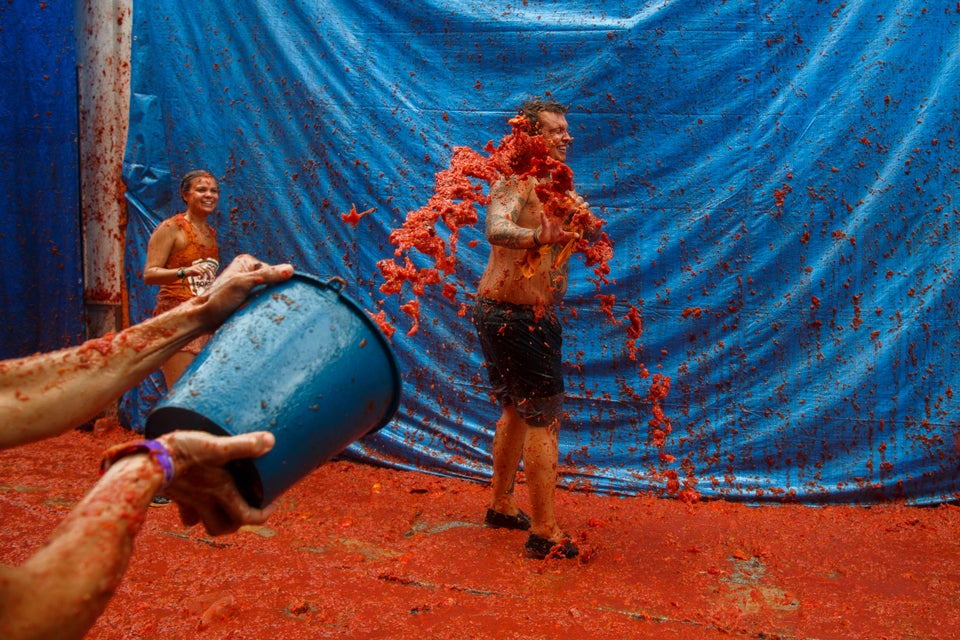 Pablo Blazquez Dominguez via Getty Images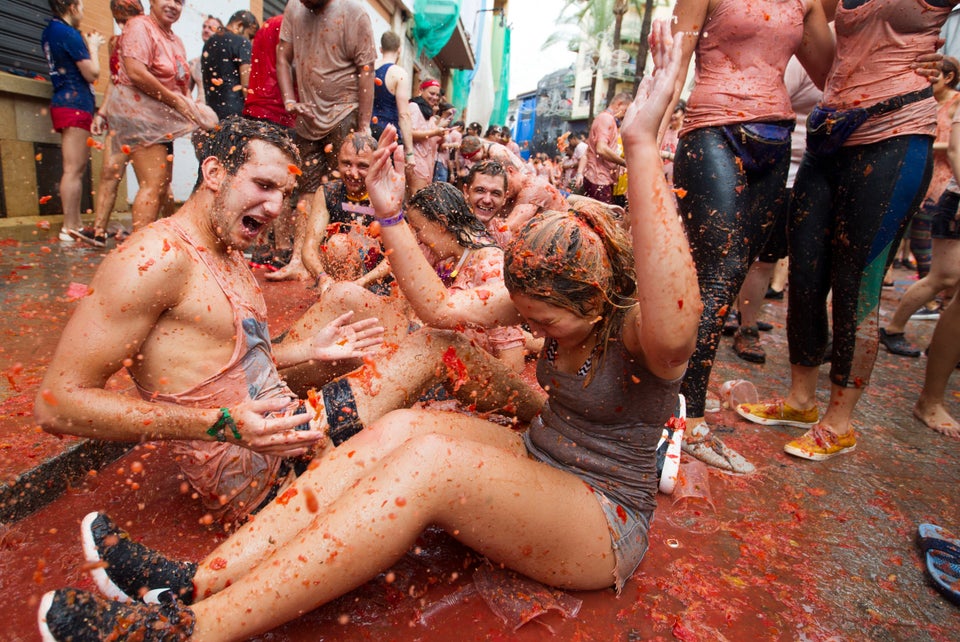 JAIME REINA/AFP/Getty Images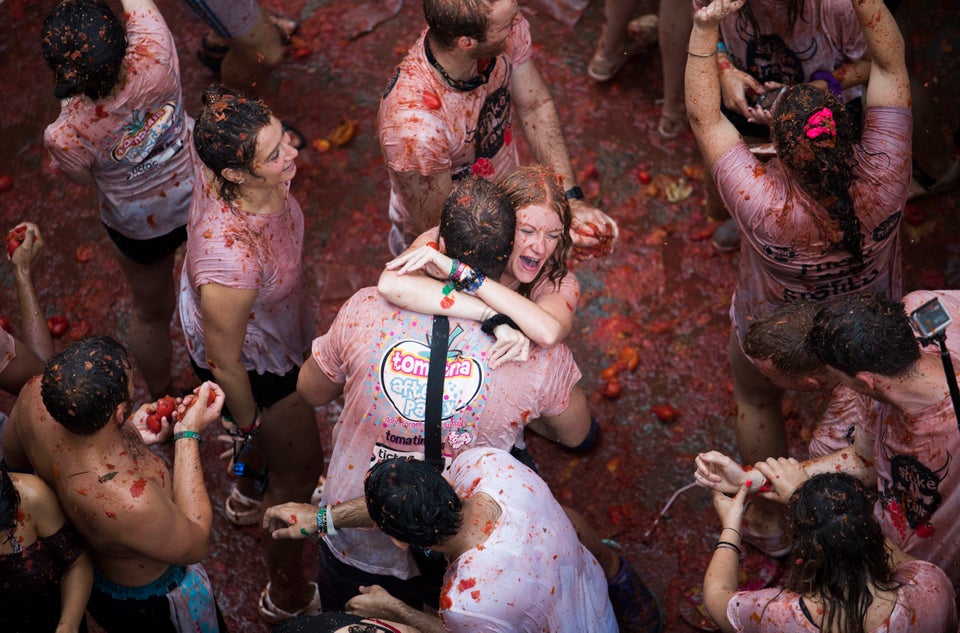 JAIME REINA via Getty Images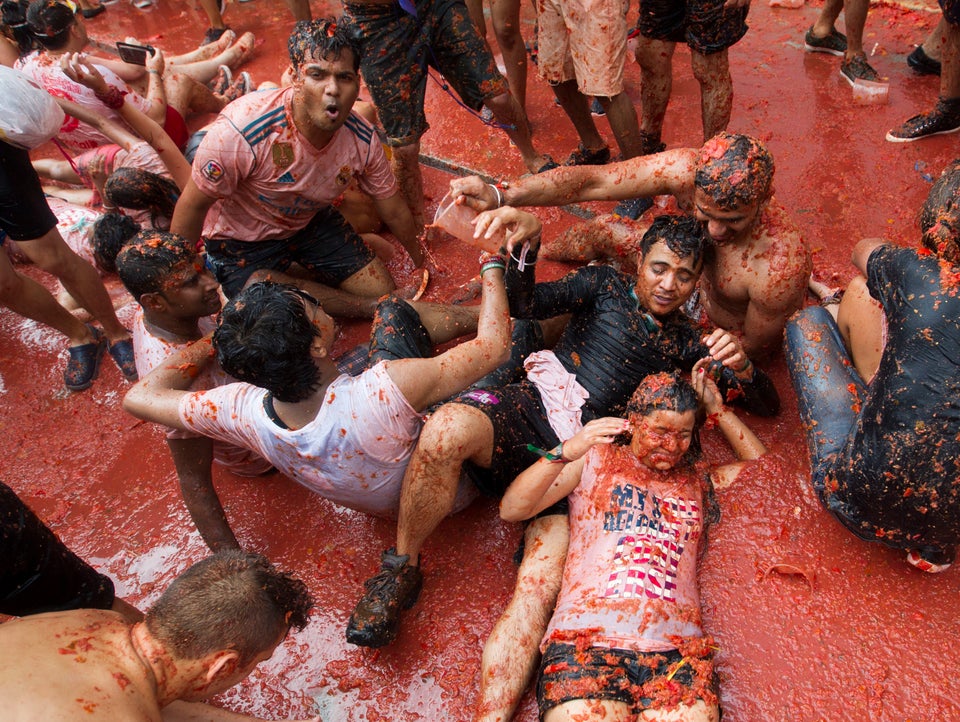 JAIME REINA/AFP/Getty Images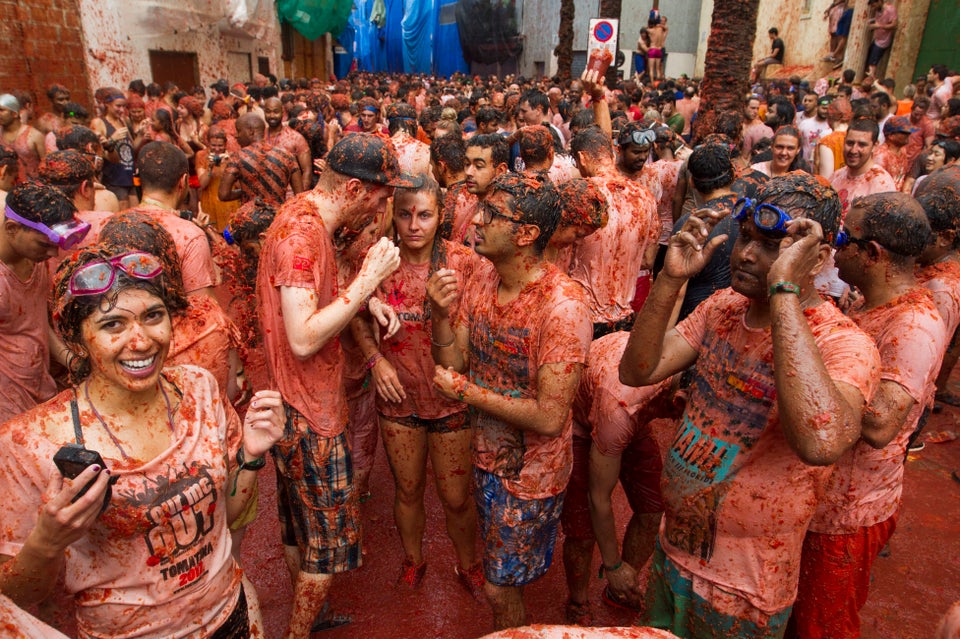 JAIME REINA/AFP/Getty Images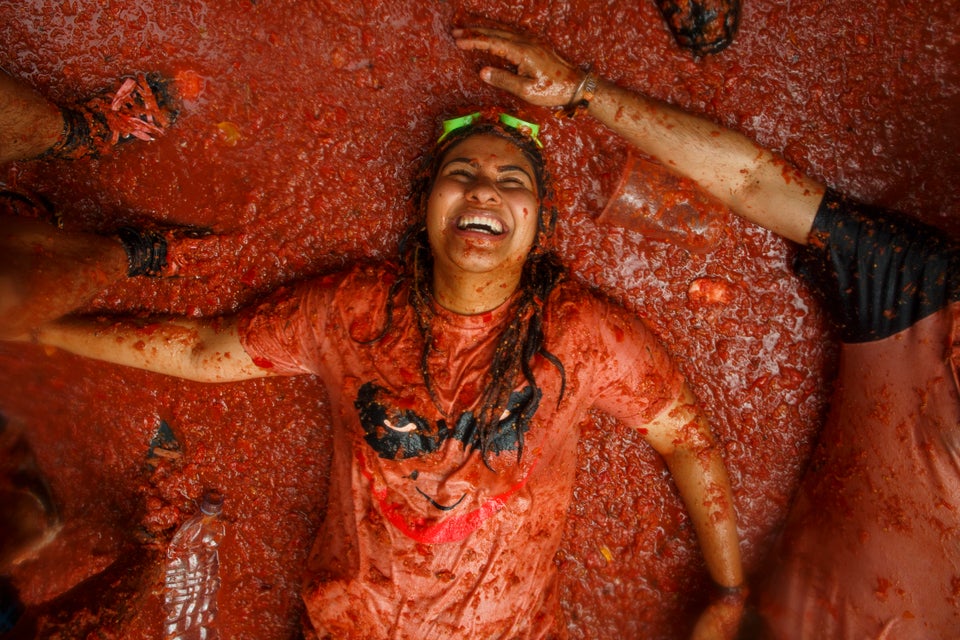 Pablo Blazquez Dominguez via Getty Images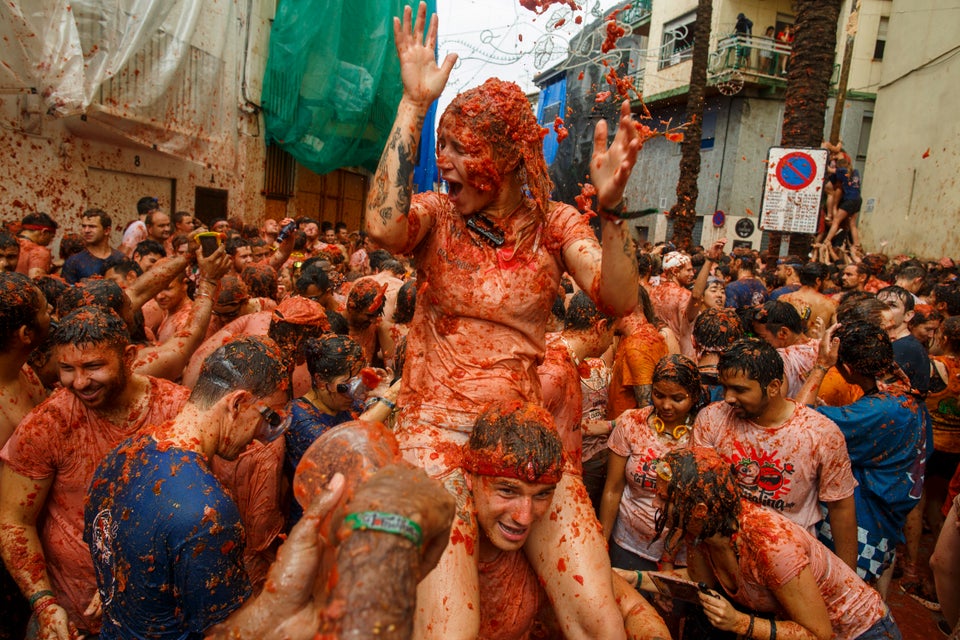 Pablo Blazquez Dominguez via Getty Images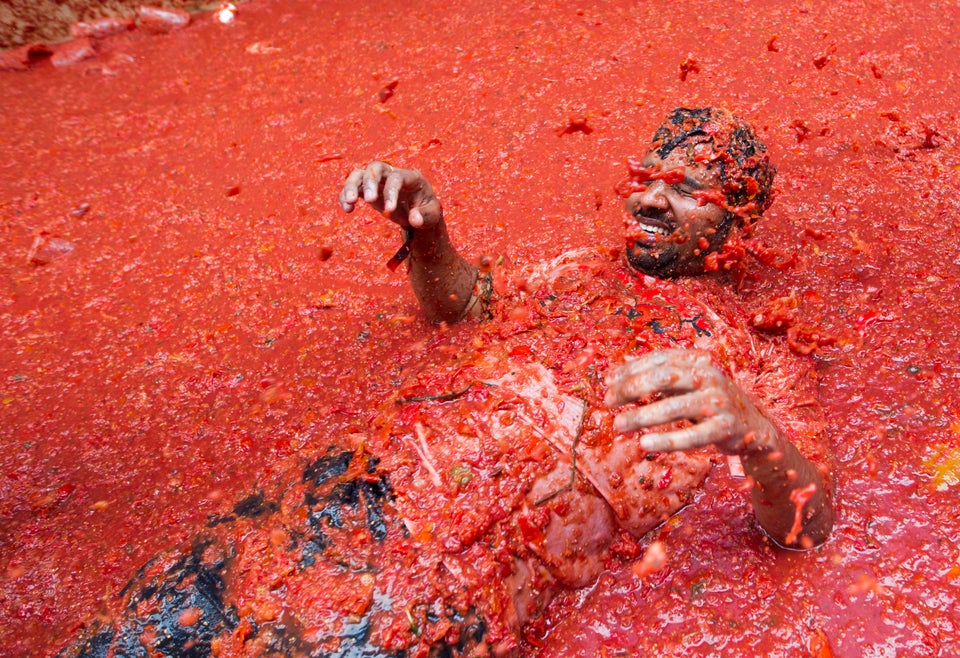 JAIME REINA/AFP/Getty Images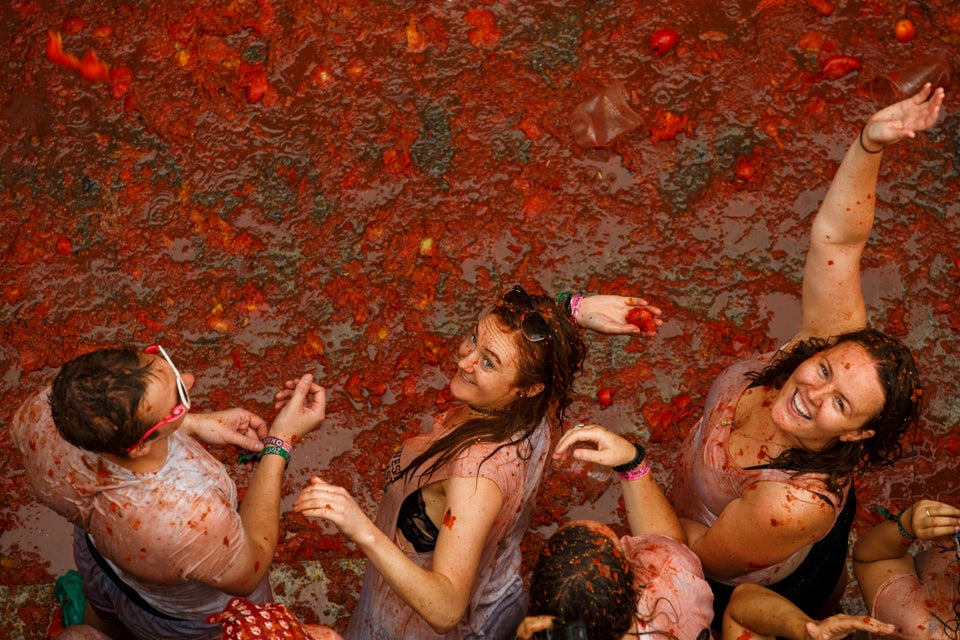 Pablo Blazquez Dominguez via Getty Images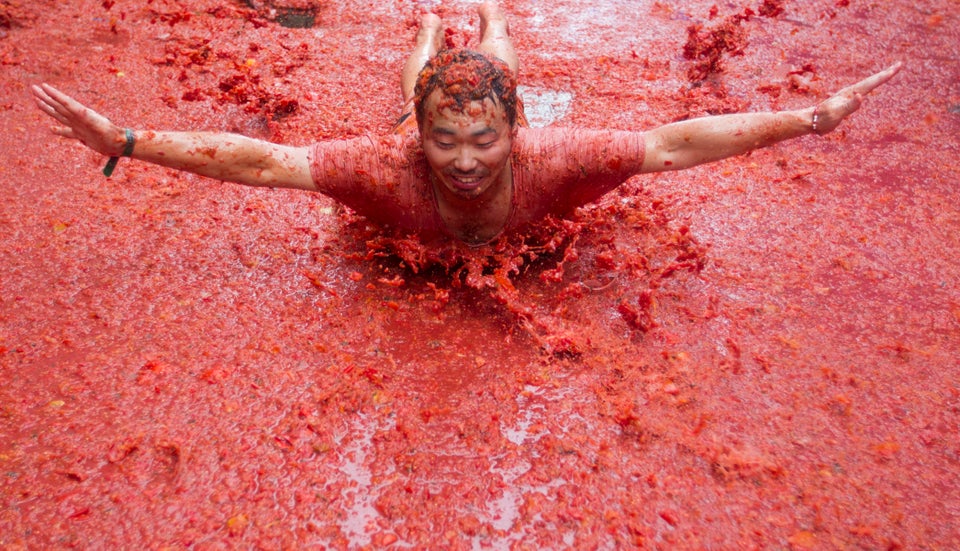 JAIME REINA/AFP/Getty Images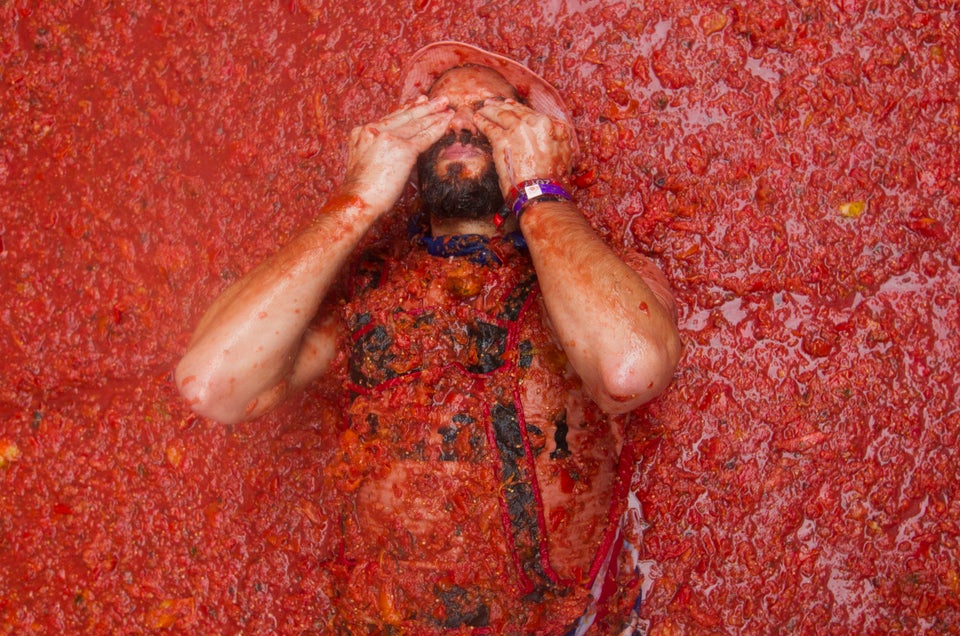 JAIME REINA/AFP/Getty Images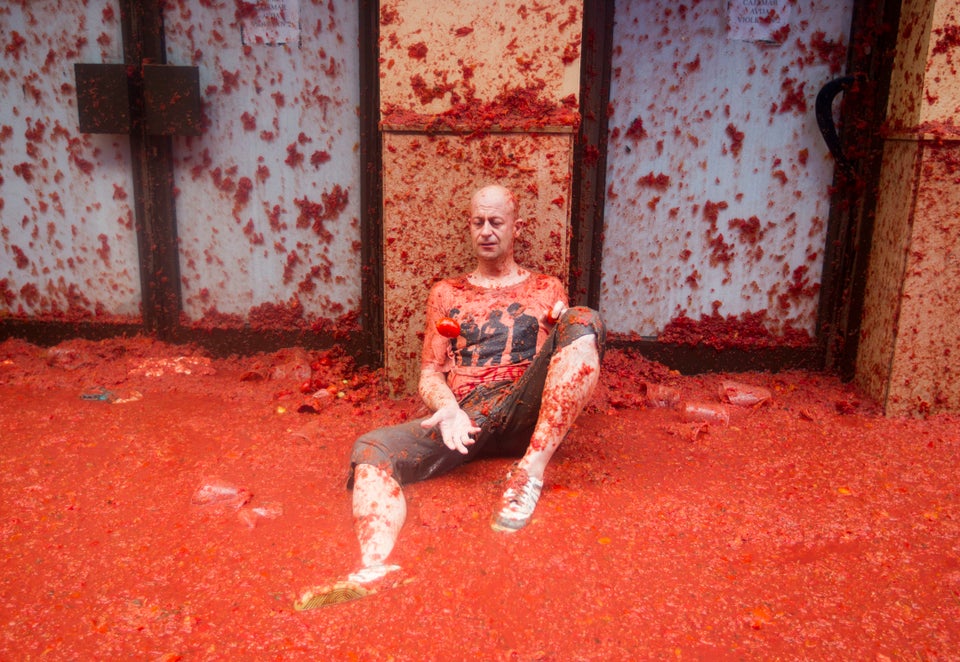 JAIME REINA/AFP/Getty Images
Popular in the Community