As a part of music's most famous family, La Toya Jackson has seen her fair share of recording booths -- but she's never experienced a recording session quite like this one with drag superstar/singer/actor RuPaul.
La Toya teamed up with RuPaul for her new European-inspired dance song, "Feel Like Dancing." In this clip from "Life With La Toya," the two head into the studio to record the number after finalizing the upbeat track and writing the lyrics.
It's not the smoothest start, but once La Toya and RuPaul get settled in, the recording session takes off. Raps La Toya, "I don't care what they say about me. 'Life With La Toya,' that's who I be. Got a problem with all my cash? Then tell 'em, RuPaul..."
"Y'all can kiss her ass!" RuPaul finishes.
Toss in a few funny outtakes, some bubbles and the duo's own dance moves, and it's a recording session to remember.
"This was exactly -- I mean exactly -- what I was looking for," La Toya says after the song is recorded. "That's my kind of song."
"Life With La Toya" airs Saturdays at 9:30 p.m. ET on OWN.
Related
Before You Go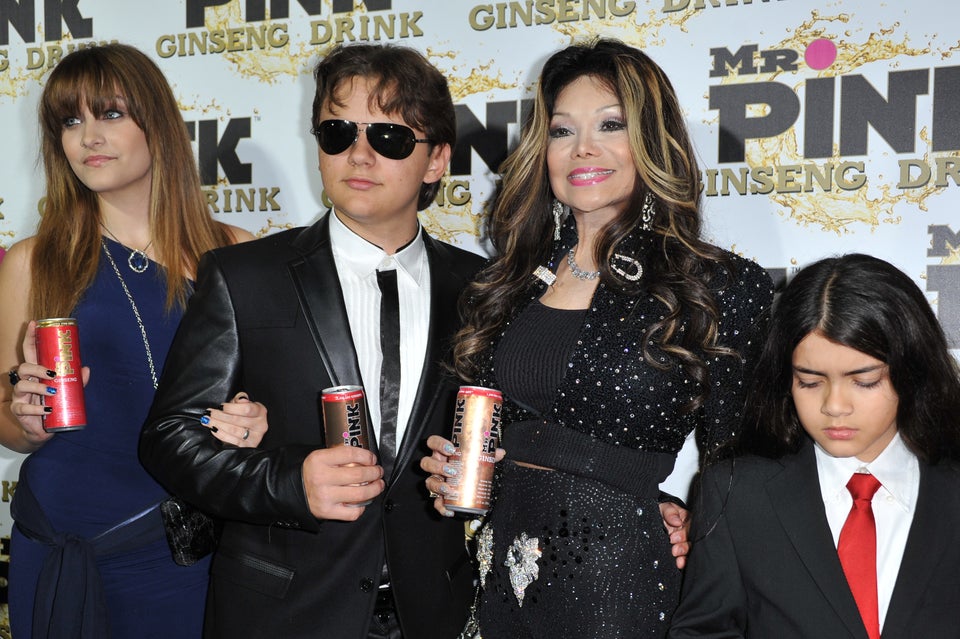 Prince, Paris and Blanket Jackson