But for the mothers and fathers of African American boys, the case hit especially close to home. Captured in photos by Getty photographer Robyn Beck, African American moms made protest signs about their own children, calling attention to what one columnist called an "open season on black boys."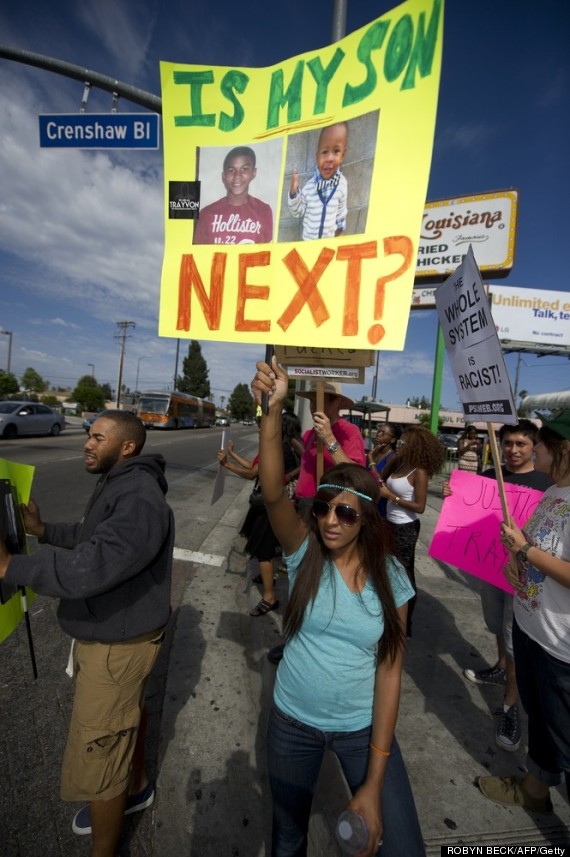 "Are 1 of my 3 sons next?"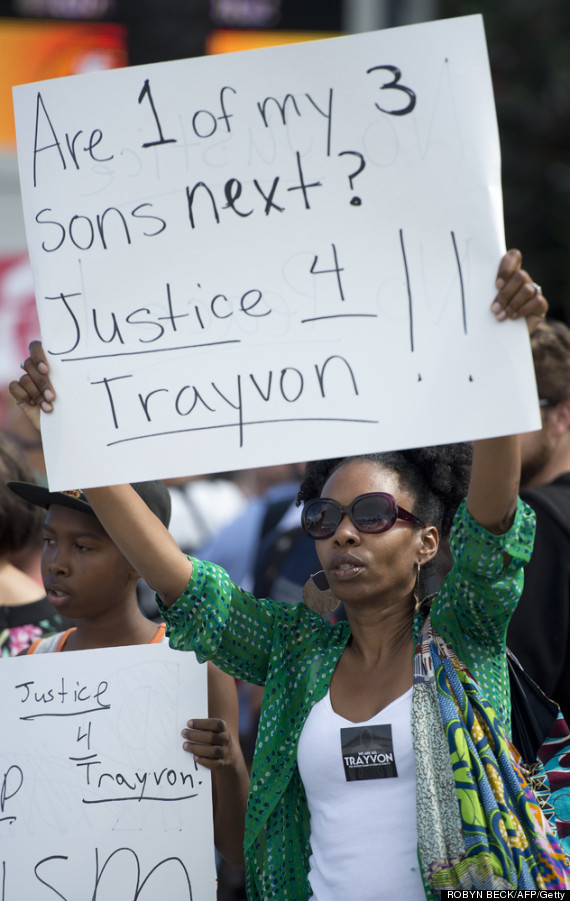 In the next two photos, protestors from two different racial backgrounds hold signs decrying the unfair and unequal treatment they each face as a member of their race.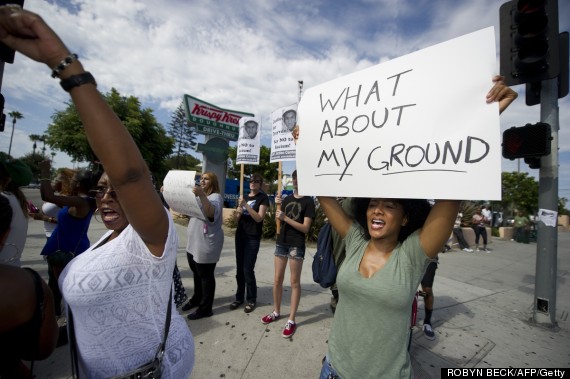 "No One Follows Me Anywhere"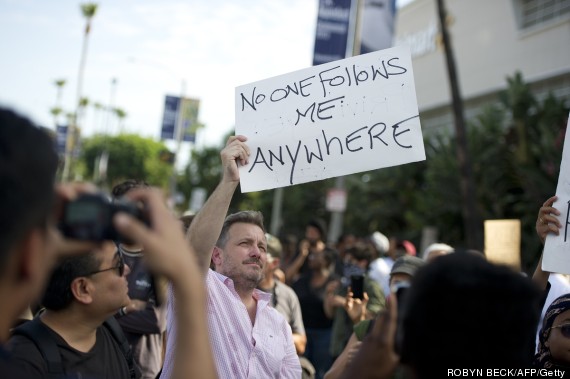 Finally, in a sign that communities all over the nation have embraced Martin's face and fate, a street memorial for the teen grows in LA.
A street memorial for Trayvon Martin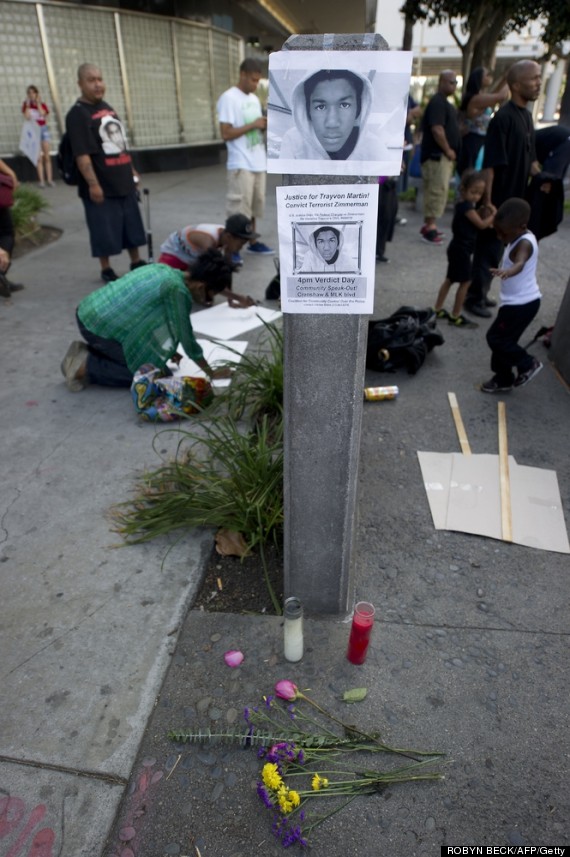 Check out more photos from Sunday's demonstration.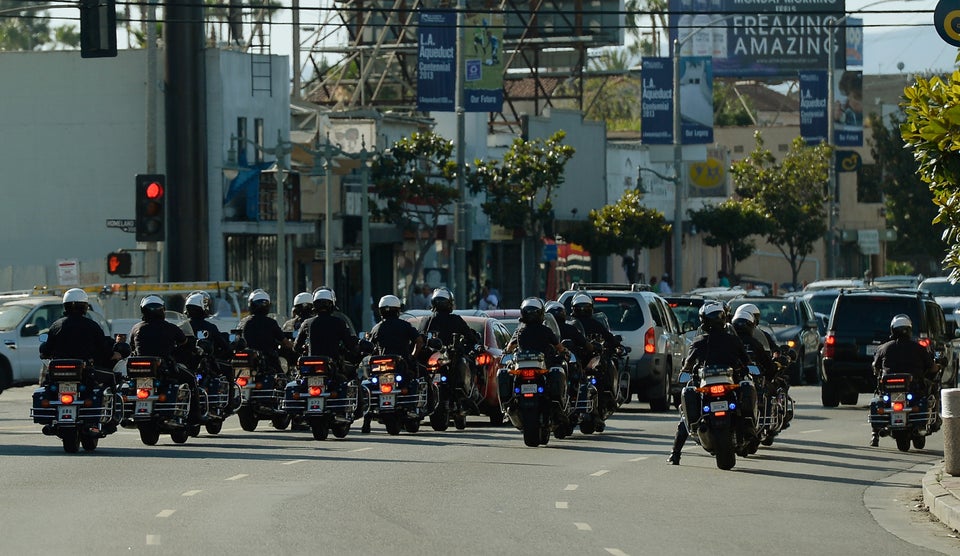 LA Protestors Demonstrate Against Zimmerman Trial Verdict
Related
Popular in the Community