The poor showing earned a stern wag of the finger from beloved Los Angeles Times columnist Steve Lopez, who put on his best disappointed dad voice in a sarcastic, incredulous column the day after the elections.
"Do you know how easy it is to vote?" wrote Lopez. "They send a packet to your house. You can check the box that says, 'Hey, I'm too lazy to leave my domicile for anything but a latte,' and they'll send you a mail-in ballot. You don't have to get off the couch to vote."
Lopez also poo-poohed the common local sentiment that 2013's crop of mayoral candidates were too dull or disappointing to inspire more political involvement. From his post:
Some truth in that, but those are the lazy man's arguments. One of these people -- Eric Garcetti or Wendy Greuel -- is going to make decisions that affect nearly 4 million residents, and millions more who visit Los Angeles, in hundreds of ways for years to come.

Do you think we can top 20% in the runoff?
Business analyst Marc Lacter took to LA Biz Observed to air a similarly pessimistic message about the LA electorate, claiming that Angelenos are only united by three things: traffic, Lakers and the weather. Because none of the mayoral candidates presented any real solutions about road congestion in Los Angeles, claims Lacter, voters had no reason to turn out.
Tuesday's voter turnout was even lower than the 17 percent who showed up to re-elect Mayor Antonio Villaraigosa in 2009.
Political apathy distinguishes LA from other major cities in the U.S., said political writer Jim Rainey in an interview with HuffPost Live Monday.
"If you don't even have an opinion or don't even know who the mayor is, you can go out and there's no social stigma attached to knowing nothing," said Rainey. "It's part of the local culture." The day before the election, Rainey predicted that voter turnout would be in the 20th percentile. Sadly, LA proved him wrong.
In case anyone wants to redeem some of our city's political karma (or just prevent Lopez from being disappointed a second time), three of Tuesday's races are headed to the polls in a runoff election May 21. The deadline to register to vote is May 6.
Before You Go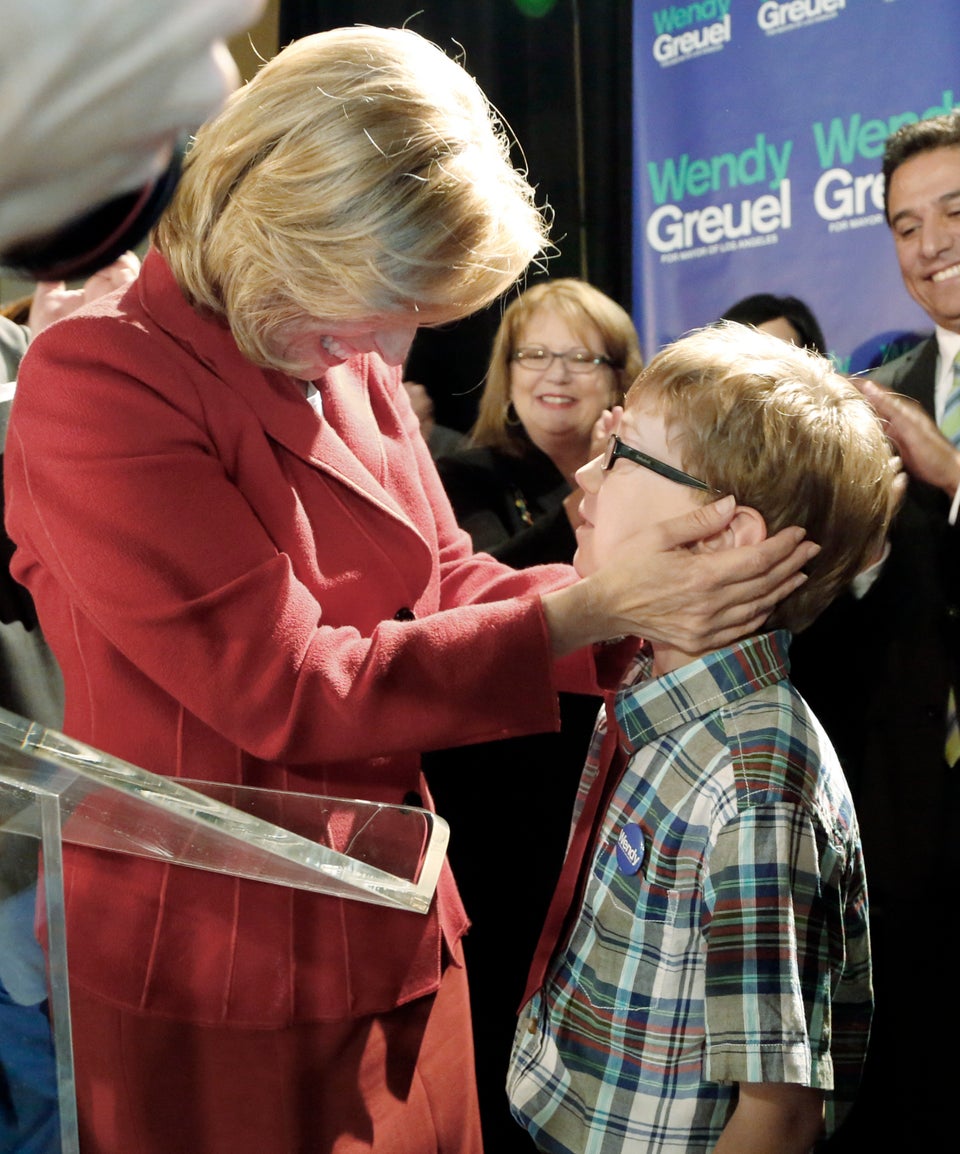 Los Angeles Votes For Mayor
Popular in the Community