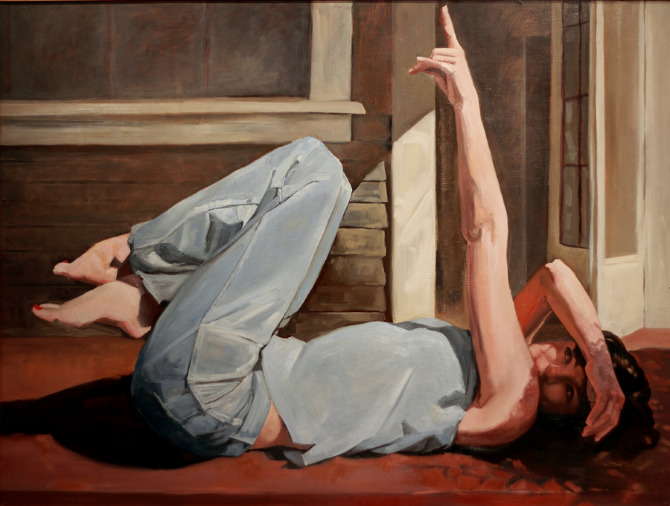 (Self-Portrait, Ingrid Allen. Image courtesy of the artist)
Back in January painter Georg Baselitz, a legend not only in his own mind but in the eyes of the art world as well, stated 'Women don't paint very well. It's a fact...And that despite the fact that they still constitute the majority of students in the art academies.'
So it's fair to say that Georg probably won't like this.
While Los Angeles is undoubtedly experiencing growing pains in its attempt to become another hub for the art world, (see Art Platform) there are female beacons of artistic light breaking out here and there, not at the LACMA's and MOCA's necessarily, but in small galleries and more often, word of mouth.
The five women below have bucked the proverbial system and gone outside the confines of the norm in an effort to get their work out there. They are women to know - not just for what they put on paper -- (or burlap, for that matter) but for their wisdom and insight into femaledom -- always with great aplomb.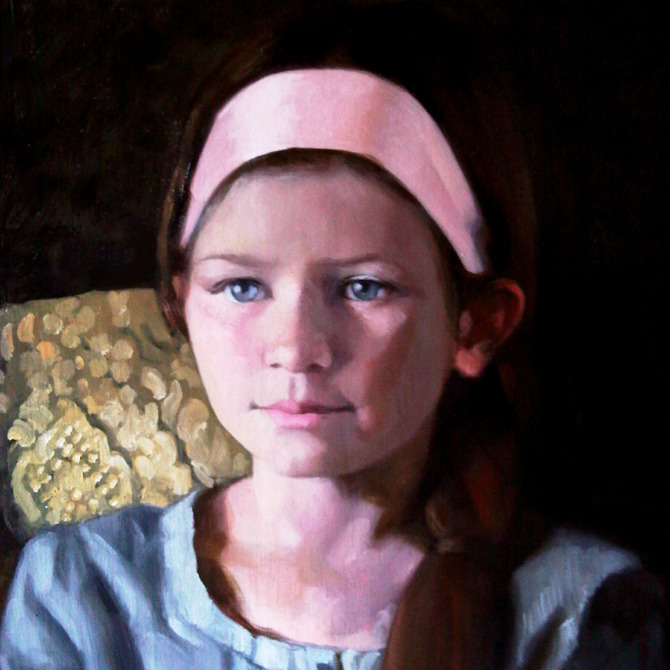 (Emily, by Ingrid Allen. Image courtesy of the artist)
INGRID ALLEN:
You may have seen some of Ingrid Allen's work around Los Angeles, in places like Salon Benjamin on Melrose or The Black Cat in Silverlake. The painter not only grew up in an artistic household, she was raised in an art school and learned the techniques of the Old Masters from her step father, Norwegian figurative artist Jan Saether. And while you may not be that familiar with her paintings, there's a good chance you've seen some of her work on The Voice -- yes, Allen is not just a painter, she is also a costume designer on the NBC show and stylist for Bruno Mars.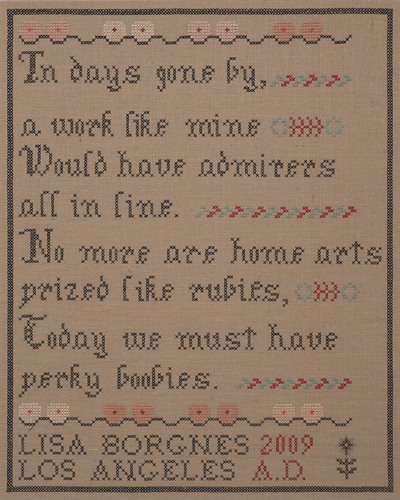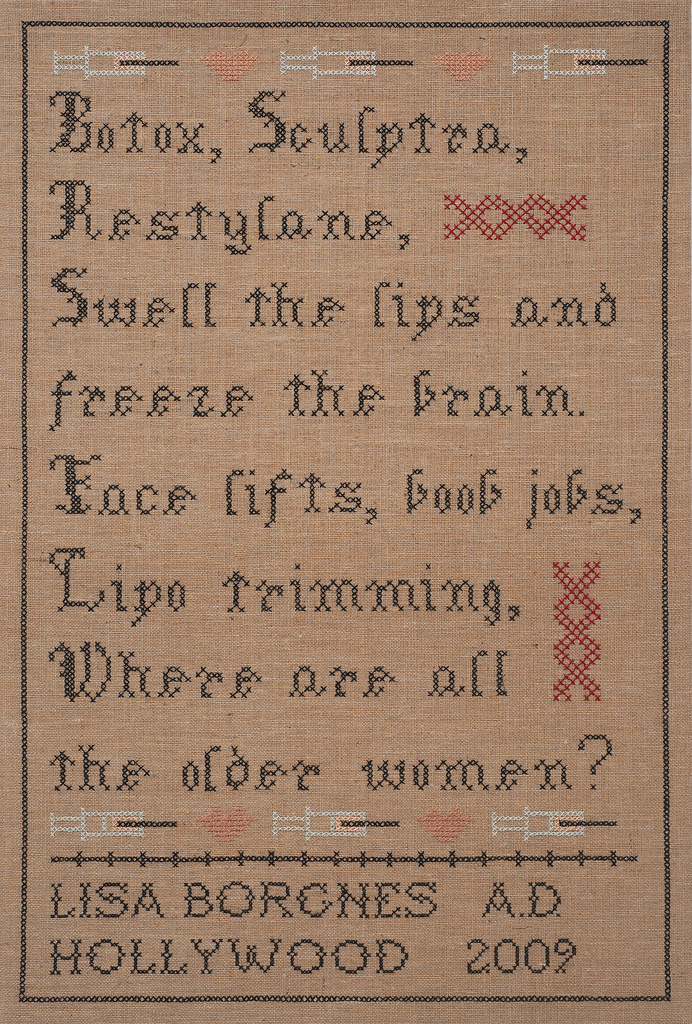 (Works by Lisa Borgnes-Giramonti. Courtesy of the artist)
On her website, A Bloomsbury Life, Borgnes-Giramonti describes herself as '...a domestic explorer who lives modern life through an Old World lens.' Her blog is a treasure trove of findings -- some are material, while others are simple, meditative musings on life as we do -- or sometimes do not -- know it. In her art, she has managed to meld the lost art of needlepoint with a Dorothy Parker-like sensibility. To say her view on life as we know it in Los Angeles is en pointe (excuse the pun) is an understatement.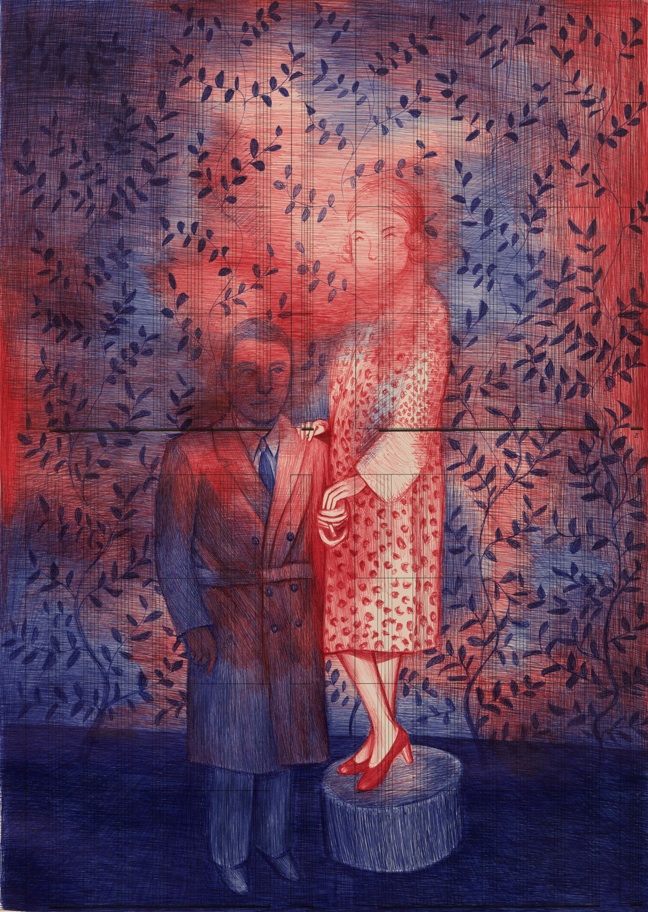 (Work by Vanessa Prager. Courtesy of the artist)
Despite being under 30 years of age, Prager's already a known entity around town. It also doesn't hurt that her sister Alex -- whom she's uber close with, was just named one of 50 Under 50 in Art+Auction's latest issue of artists to watch. While Prager's last show was in November, she will have a private viewing next month of her works -- which by the way, are done strictly in ballpoint pen -- something that few of us even use anymore, let alone would see as an artistic tool.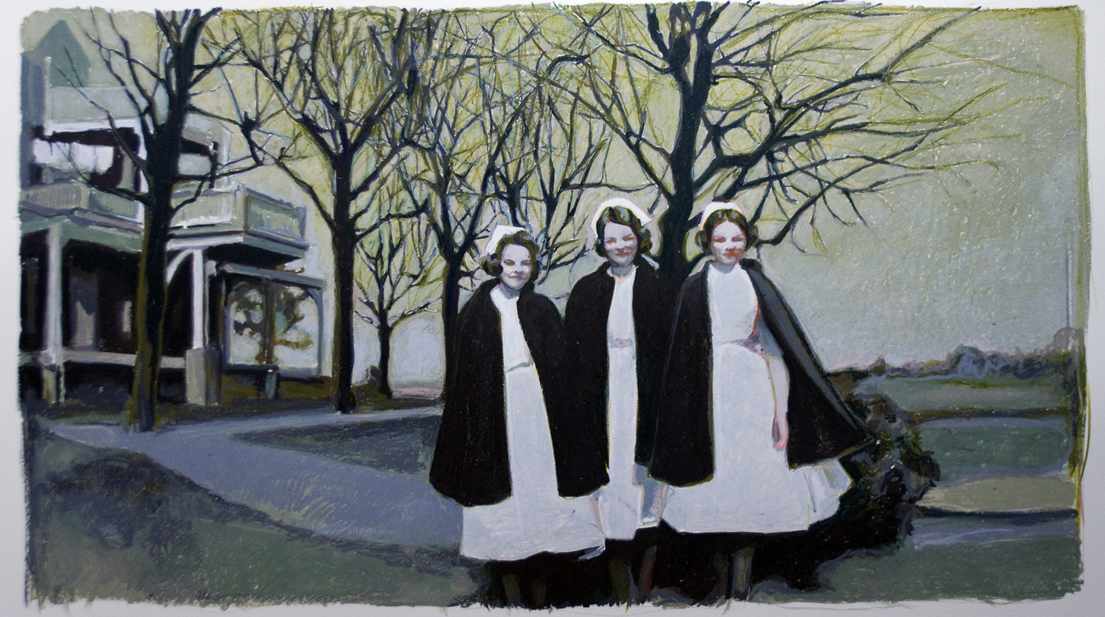 (3 Nurses by Mercedes Helnwein. Image courtesy of the artist)
While her roots are Austrian, Mercedes Helnwein is firmly entrenched in the L.A. landscape. All of her works are done on paper -- not canvas. While she does a lot of pencil work on paper, her entire new series (which will debut this October at Merry Karnowsky Gallery will be large scale oil pastel on paper. Helnwein's images frequently showcase dark, intense odes to the past; in cinematic terms think To Kill A Mockingbird, or perhaps American Horror Story (mostly the flashback scenes of Seasons 1/2). Damien Hirst, Wim Wenders and actor Nicolas Cage are fans; perhaps there is a certain filmic commiseration that these artists find comforting behind Helnwein's muted tones and intricate depth into what would normally be banal -- or perhaps maddening -- depending on your point of view.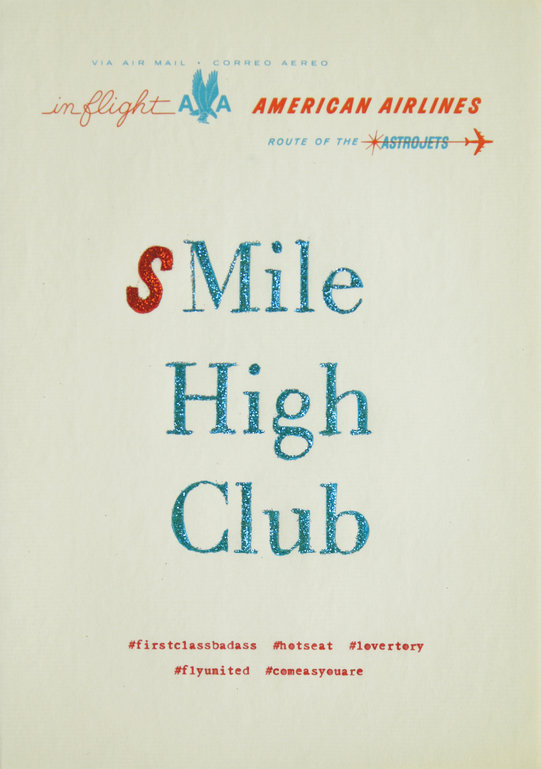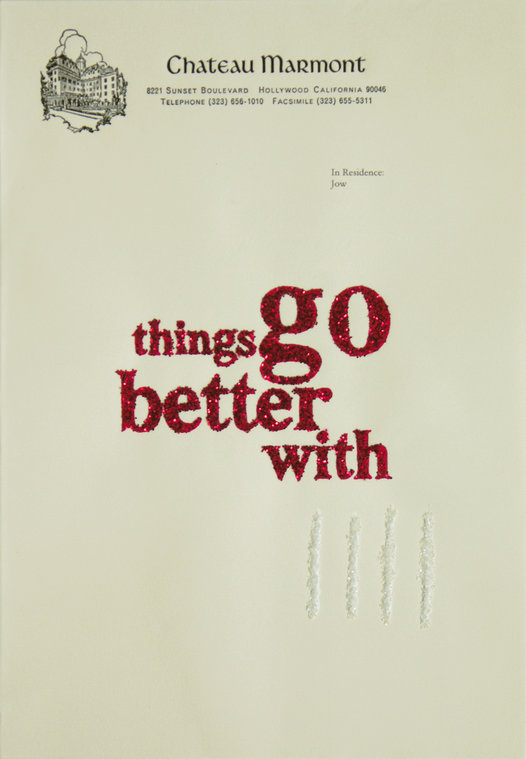 (Works by Jow. Images courtesy of the artist)
JOW:
Everyone makes fun of the superficiality of Southern California, but at least Jow does it with artistic aplomb. The artist (who goes by one name, like Madonna) has always put a sardonic twist on Hollywood with her stationery based artwork, and in recent years has expanded well beyond La La Land, extending and expounding her love of phonetic mix-ups to cities like NYC, Marfa, and Palm Springs. She also has begun incorporated hashtags into these pieces; their blatant in your face attitude and word play just give this artist all the more fodder to work with.
Related
Popular in the Community