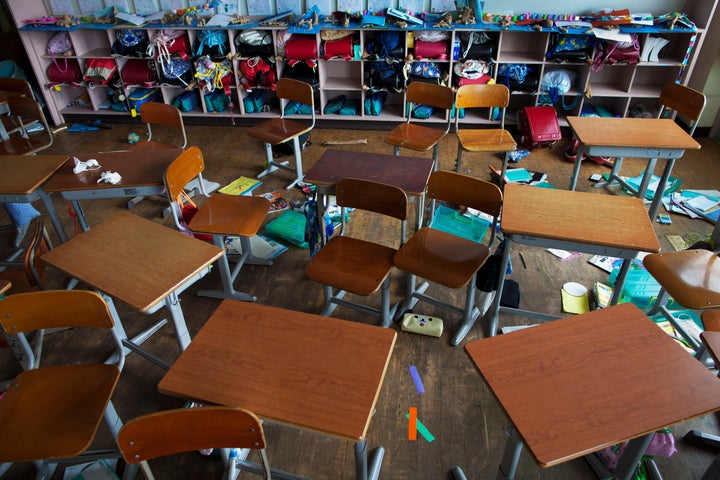 Across the country, 120 school districts had, as of October, moved to four-day school weeks while others are canceling field trips, shuttering after-school programs and charging students to play sports.
The cuts are seen in Keller, Texas, where the district opted for a pay-for-ride transportation system versus cutting busing as a whole; In Georgia, where 20 days were slashed from the pre-kindergarten academic year; In California, where nearly half the districts axed or whittled away at art, drama and music programs.
But these are all reports from school officials -- from the top down. To get a sense of how these cuts are really changing things, Teen newspaper L.A. Youth went straight to the source -- students. They asked readers about budget cuts at their schools, and received more than 1,850 teen responses.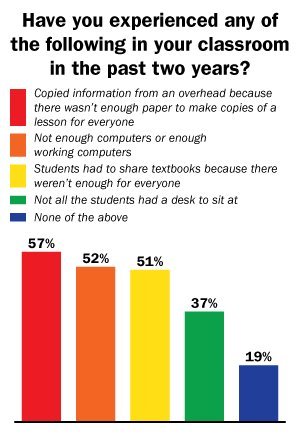 The survey asked students a series of 15 questions. Findings showed that nearly 60 percent of all students had to hand-copy information from an overhead because the school couldn't afford paper to make copies. Half of all students also reported that their school didn't have enough computers or functional computers, nor were their enough textbooks for each student.
School infrastructure showed to suffer the most in areas like restrooms, graffiti-covered walls, internal heating and cooling and classrooms and desks. Students also reported having to personally pay for sports uniforms more than other school items.
Most telling is the discrepancy between what students think schools should cut versus what school officials have on their to-ax lists. The top three items students said schools should cut are school newspaper or broadcast outlets, summer school and field trips -- in that order. The last items on students' "should-cut" lists, starting from the bottom, are teachers, administrators, "other," guidance counselors and sports -- all items that schools have shown to most commonly choose to cut first.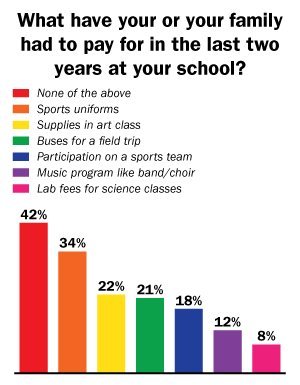 And of the respondents, 97 percent said they are planning to attend college, and 64 percent plan to apply to an in-state four-year public institution. Although just 13 percent said budget cuts affected their ability to get the classes they need to graduate, cuts to just programs and teachers -- leading to fewer opportunities and larger class sizes -- have shown to affect students' college readiness.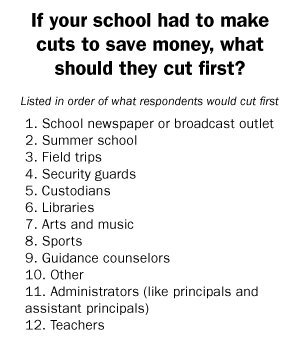 Mifflin County, Pa. is no exception to the phenomenon, according to PBS NewsHour. Facing a 12 percent drop in state funding and declining enrollment, the school district has closed 40 percent of its schools, dismissed 11 percent of its staff, increased class sizes and decreased the number of courses offered.
Related
Popular in the Community