It's a well-known fact that Target has a cult-like status among many moms. But that doesn't make it an ideal place to give birth.
An expectant mother named Tanya St. Preux went into active labor and gave birth to a baby boy at a Target in Buford, Georgia, in August. Fortunately, Caris Lockwood ― a labor and delivery nurse ― was also shopping in the store at the time and helped deliver St. Preux's son.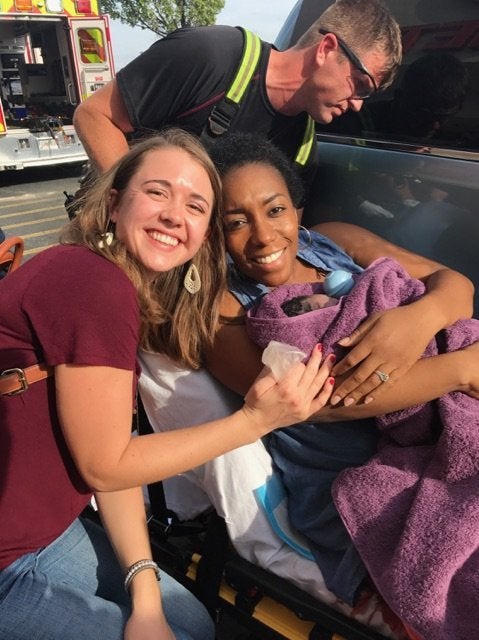 Lockwood, 24, has worked at Piedmont Atlanta Hospital for two years. "As a labor and delivery nurse, she's trained to deliver babies on her own, and has had to at least twice in the hospital, but this was certainly a different experience for her," a representative for Piedmont Healthcare told HuffPost.
Lockwood was shopping for shoes at Target with her mom and sister on Aug. 25 when St. Preux went into labor.
"Her mom was actually the first to notice that Tanya was going into labor," the representative explained. "At first she thought her mom was just trying to get her attention to show her a 'cute pregnant mom,' but then Caris realized what was happening and sprang into action."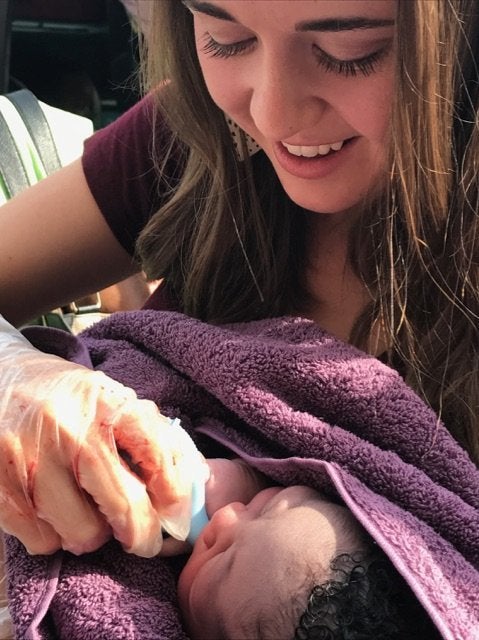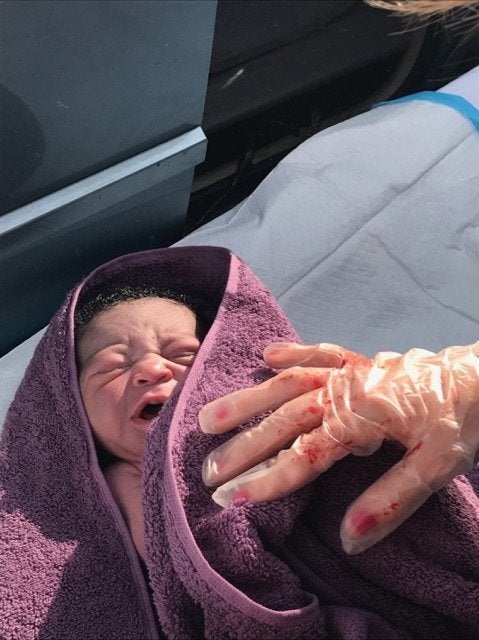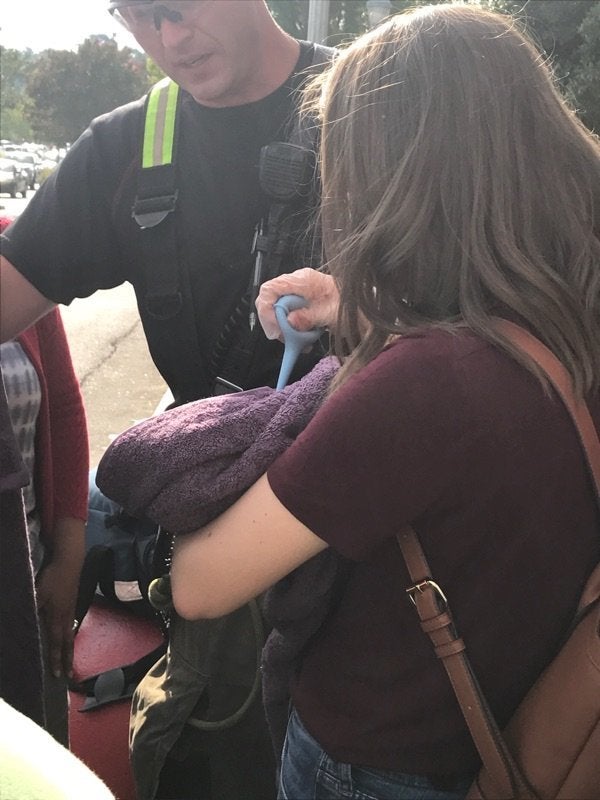 An emergency room nurse was also shopping at Target and teamed up with Lockwood. The delivery took about 15 minutes, and the baby boy was born around 5 p.m.
"As a nurse you're always thinking several steps ahead, so I was trying to think about the important things I could control ― towels, gloves, calming Tanya, etc.," Lockwood told HuffPost. "At the time I was so zoned in on making sure the baby got here safely I really wasn't nervous. I was just praying God would protect her and the baby, and He did."
On Sep. 25, Piedmont Healthcare posted a photo of the two women and shared the unusual birth story on Facebook.
"An ordinary trip to Target quickly became extraordinary for Piedmont Atlanta Hospital labor and delivery nurse Caris Lockwood," the caption read. "Fellow shopper Tanya St. Preux went into active labor as she was shopping, so Caris jumped right in to deliver the 7-pound, 10-ounce healthy baby boy right there at the store's entrance."
The caption also quotes St. Preux as saying, "Caris was God-sent and amazing. She was sweet and caring and exceeded everyone's expectations. She went way over far and beyond."
The post received around 8,000 likes and was shared more than 430 times.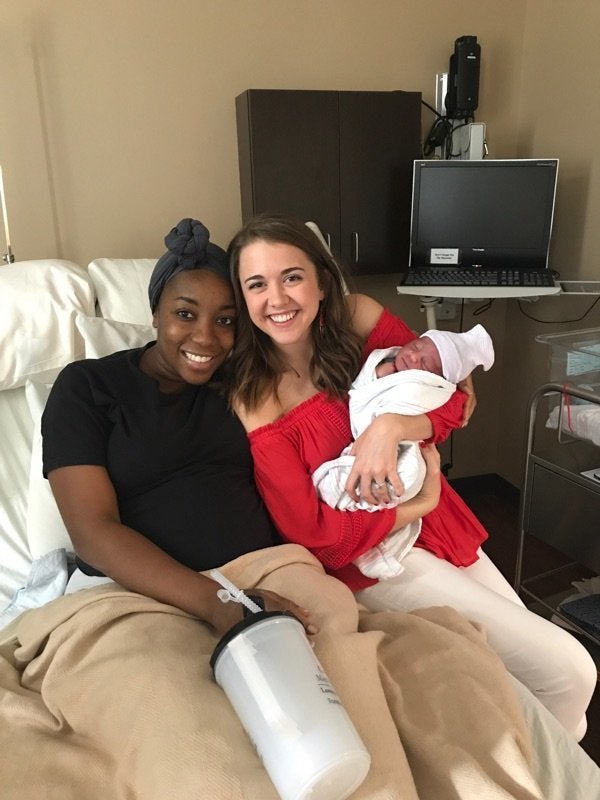 Following the birth, Lockwood shared her joy that everything worked out.
Said the nurse, "Tanya is amazing and so kind. I really am just grateful for all the help from my mom and sister. I am grateful to God that she had a healthy baby boy at the end of it!"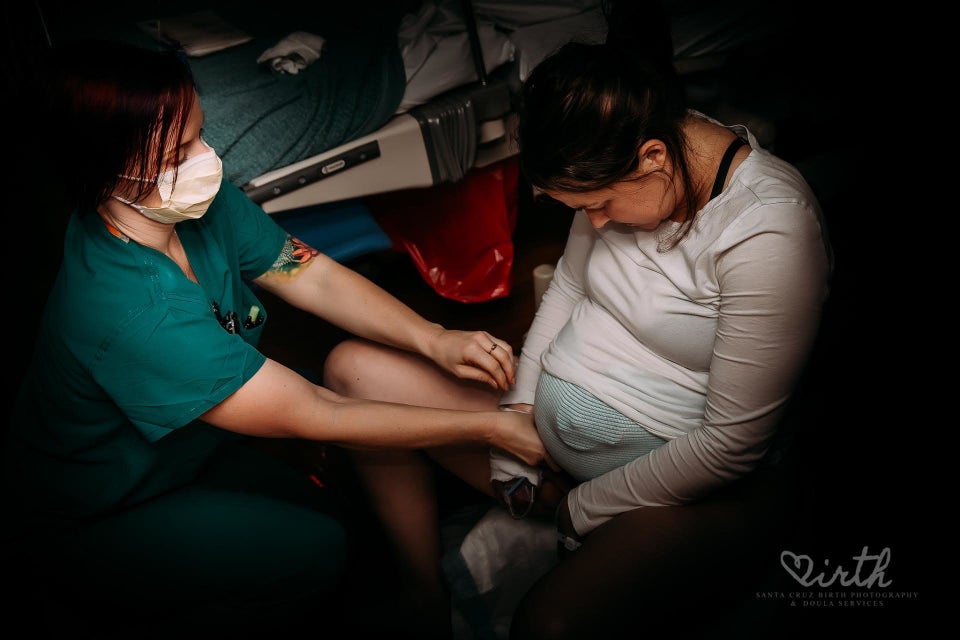 Birth Photos That Celebrate Labor and Delivery Nurses