Planning a successful party or cookout takes time, resources, and scheduling. To me, that sounds pretty laborious. If your idea of celebrating Labor Day involves cooking, cleaning and setting up for hours, you've missed the point. There are plenty of things to use and tricks to try that will ensure your Labor Day celebration is a hit, without it taking a toll on you.
Food & Fare
To mellow out your menu, pick a few dishes that have been created to taste best when they're made ahead. By opting for a dish like a vinegar-based cucumber salad, you can prep days in advance while offering your guests a sweet and refreshing salad they'll think took you hours to make. Marinating meats and placing them in a cooler is another way to save time and stay ahead of party planning crunch time.
If you don't plan to grill (maybe you've given your Grill Guy/Gal the day off), choose items that are filling, and easy to eat like appetizers and finger foods. Martha Stewart's "Marinated Mozzarella" is easy to prepare and is a tasty protein snack that will keep guests happy. You can also upgrade your standard deviled eggs with Paula Deen's "Shrimp Stuffed Eggs." For the least prep time of all, make your party a potluck. For more guidance on how to have a successful Potluck, see TLC's "Potluck Questions and Tips."
Since Labor Day is the unofficial end of summer (Of course we all know summer ends on September 22, or we do now?), you'll want to make sure that you have plenty of beverages on hand for parched party-goers. Try sprucing up a glass water pitcher with slices of your favorite citrus fruit for a refreshing twist or make a large batch of a signature drink like peach Long Island iced tea or rum runner to send summer off right.
Ambiance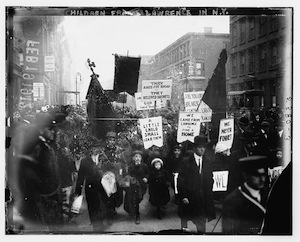 What's a party without a little ambiance? Labor Day may not have the most obvious decorations, but you can spruce up your house and yard without spending too much time or money. One of the best summer accessories are string lights like these multi-colored paper lanterns. Or if you have holiday lights, you can drag them out a few months early and wrap them around poles, line your sidewalks, spruce up your porch, or even use them for tablescaping.
Another great way to add lighting and ambiance is with a fire pit. Not only do fire pits add lighting and ambiance, they are great for a little extra warmth and help keep pesky bugs at bay. View Bestcovery's top picks for best fire pit.
If you're looking for something a little more themed, consider making mock worker's strike signs. You can float them above your food table, hang them on walls and fences, or attach them to stakes and stick them in the yard. Another great way to add flare is to create Labor Day themed names for your dishes. For example: Union Protected Stuffed Peppers, 8 Hour-8 Layer Dip, or Workman's Compote.
Party Pep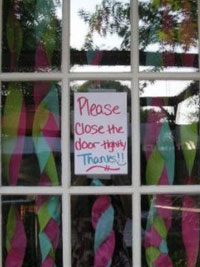 A successful party often hinges on successful preparation. This doesn't mean starting a week in advance, but it does mean thinking ahead to make less work for later. When cleaning your home and your yard, it's easy to fixate on things that your guests will never notice. Opt for a good dusting, wipe down, and vacuum and you'll be way ahead of the game. If you have a yard, pick up trip hazards like sticks and rocks, and spread some fresh mulch in flower beds rather than doing a complete landscaping overhaul. It isn't The Labyrinth -- it's just your yard and your friends. Check out About.com's gardening tips for more suggestions.
Other tips that ensure your party goes smoothly include: leaving a permanent marker by your drink station for guests to write their names on plastic cups, setting up separate cans for garbage and recycling, letting guests know where to park ahead of time, and a note that reminds them to close the door if your AC is on. For more outdoor party tips, see Martha Stewart's "Outdoor Party Helpers."
Fun for All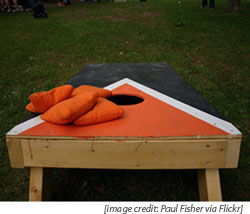 Parties are supposed to be fun, but sometimes despite our best efforts, they can end up looking like a seventh grade dance with people awkwardly separated. One way to prevent this is to set up "party stations." Instead of only having places for gathering food and eating, create designated spaces that force people to move around. Though it could potentially encourage the middle school dance vibe, purchasing a wi-fi radio will give you access to services like Pandora and relieve you from having to do double duty as a DJ. You can do this with chairs grouped into conversation areas and easygoing games like cornhole, horseshoes, and badminton. Toys 'R Us has several options for outdoor games, if you're lacking the equipment.
Finally, the best way to have a successful Labor Day party is to share something special. You can do this with favors or individual desserts, but since this is Labor Day, the easy way, it could be as simple as a toast to a great day with the people who mean the most to you. So plan ahead, don't work too hard, and have a fabulous Labor Day.
Calling all HuffPost superfans!
Sign up for membership to become a founding member and help shape HuffPost's next chapter