Monday, Sept. 1, is Labor Day, a day on which we honor worker associations in America, or to be totally honest, a day we spend being incredibly lazy.
Some see it as the last day of summer, at least the last day to take advantage of summer activities sans work. But if you're not spending it on vacation, at the beach or at a barbecue, then your favorite TV networks have you covered. From "Law & Order" and "Friends" to the original "Star Trek" movies and "Tosh.0," there are plenty of TV marathons to spend your Labor Day watching. The hardest work you'll be doing on Monday is deciding which shows to watch.
"Rizzoli & Isles" on TNT Spend your day off with everyone's favorite female crime-solving duo, Detective Jane Rizzoli and Dr. Maura Isles. TNT is running a marathon of the show all day starting at 11 a.m. ET.
"The Knick" on HBO Don't have Cinemax to see Steven Soderbergh's new series? No problem, HBO has you covered. The new show stars Clive Owen as a surgeon at New York City's Knickerbocker Hospital in 1900 and is a must-see for anyone who has a stomach for gore and a penchant for gorgeous shot period dramas. Catch the first three episodes on HBO starting at 8 p.m.
"NCIS" on USA "NCIS" and marathon are two words that were made for each other. Don't act like you won't be spending your Monday watching this police procedural, we know you will. It all kicks off at 6 a.m.
"18 Kids and Counting" on TLC If you can't get enough of the Duggar family then this is the marathon for you. Starting at 1 a.m. (yes, you can stay up all night!), TLC is having a marathon of "18 Kids and Counting."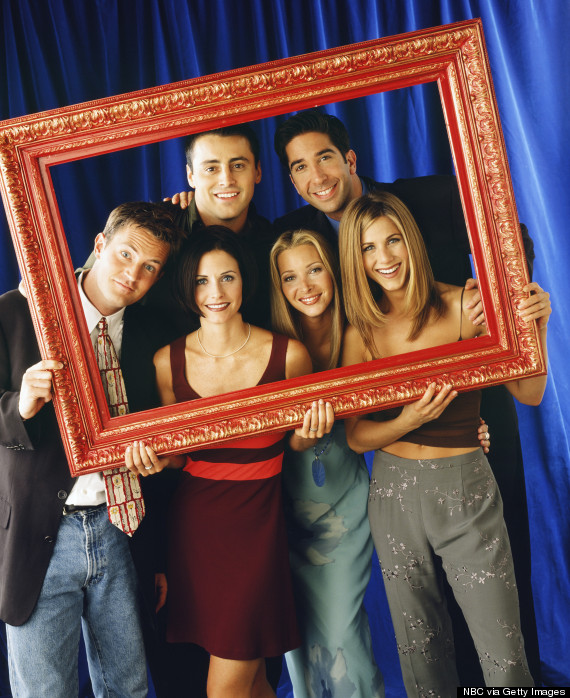 "Friends" on TBS After that "Friends" reunion on Jimmy Kimmel earlier this week, we bet you're dying for a "Friends" binge-watch. Luckily, TBS has you covered with a marathon on Monday kicking off at 4 p.m.
"Rambo" film series on AMC "First Blood" kicks off the marathon at 12:30 p.m., followed by the sequel, "Rambo: First Blood Part II" and "Rambo III." It starts all over again at 7 p.m., just in case you missed them earlier (or if you're a really, really big "Rambo" fan).
"Tosh.0" on Comedy Central It's never too early for Daniel Tosh, is it? (Okay maybe). Still, you can watch all the raunchy humor "Tosh.0" has to offer on Labor Day thanks to an all-day marathon beginning at 10 a.m.
"Dirty Jobs" Animal Planet What is the most ideal way to spend a day that celebrates workers? Watching a guy voluntarily working alongside people doing some of the worst, grossest and most bizarre jobs imagine. Sit on your couch at 9 a.m. and celebrate Mike Rowe and he goes to work so you don't have to.
"Criminal Minds" on A&E National holidays were made for binge-watching crime shows. Get all the "Criminal Minds" you could ask for on Monday starting at noon on A&E.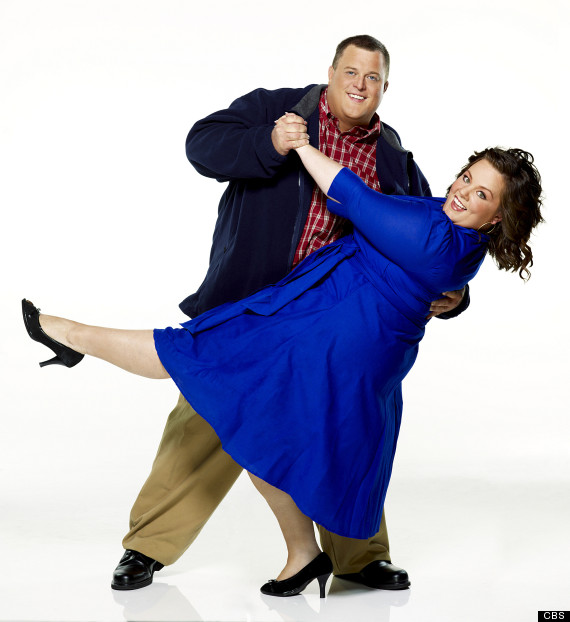 "Mike and Molly" on FX There's few people better than Melissa McCarthy to get you laughing. This CBS sitcom costarring Billy Gardell kicks off its marathon at noon on FX.
"Star Trek" movie marathon on SyFy The marathon starts off with the first film in the original franchise, "Star Trek: The Motion Picture," then continues on to "The Wrath of Khan," "The Search For Spock," "The Voyage Home," "The Final Frontier" until finally ending on "The Undiscovered Country." Get ready to wake up early Trekkies, this marathon beings at 8:30 a.m.
"Batman" on IFC The original "Batman" series is getting a marathon on IFC this Labor Day, and we couldn't imagine a better way to spend it. Follow Batman and Robin on their adventures starting at 12:20 p.m.
"Law & Order: Criminal Intent" on Cloo A Monday holiday without a "Law & Order" marathon is no holiday at all. Binge your heart out with this "CI" marathon beginning at 6 a.m. on Cloo.
"Fast N' Loud" on Discovery Every car-lovers dream comes true on Monday when Discovery's reality series "Fast N' Loud," starring motorheads Richard Rawlings and Aaron Kaufmann, gets a marathon. Join them starting at 9 a.m. as they search the country for classic cars.
"A Crime To Remember" & "Deadly Devotion" on Investigation Discovery Real-life crime show junkies are in for a treat with marathons of both "A Crime to Remember" and "Deadly Devotion." The former show recreates real-life murders from the 1950s and '60s, while "Devotion" follows the true stories of people living in bizarre subcultures in America. It all kicks off at 6 a.m.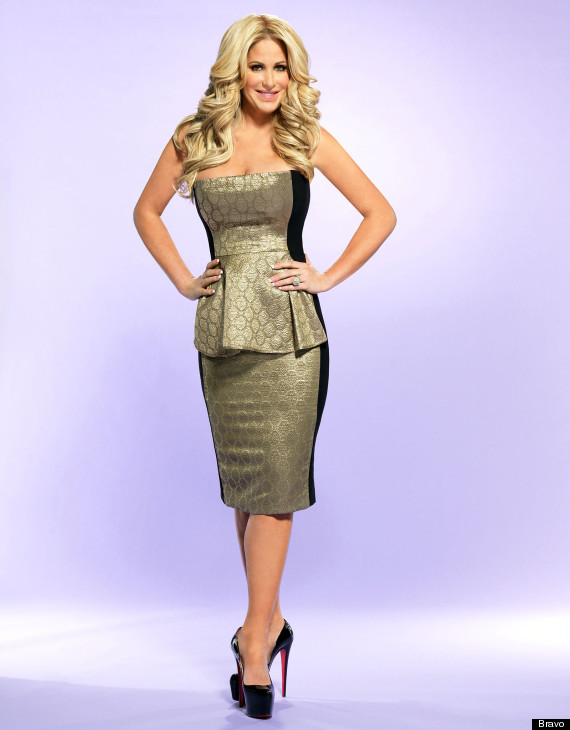 "Don't Be Tardy" on Bravo If you're itching for some "Real Housewives" drama on your day off, fear not. Bravo is showing a marathon of former "Atlanta" star Kim Zolciak's show "Don't Be Tardy." It all begins at 6 a.m. with episodes from "Don't Be Tardy From the Wedding."
"Friday Night Tykes" on Esquire Eqsuire's docuseries "Friday Night Tykes" follows the eight and nine year olds in the Texas Youth Football Association. Follow the young footballers starting at 11 a.m. on Monday.
"Pawn Stars" on History Channel This addicting reality series is getting an all-day marathon on the History Channel. Watch it all starting at 10 a.m. as it leads up to two new episodes of "Pawn Stars" at 8 p.m.
"UFO Files" and "UFO Hunters" on H2 The History 2 network will show back-to-back episodes of "UFO Files" followed by back-to-back episodes of "UFO Hunters throughout Labor Day starting at 10 a.m. What's better way to spend a day off than with some alien investigations?
"The Waltons" TV movie series on The Hallmark Channel Episode of "The Waltons" followed by 1982's "A Wedding on Walton's Mountain," "Day for Thanks on Walton's Mountain," 1993's "A Walton Thanksgiving Reunion," 1982's "Mother's Day on Walton's Mountain" and 1997's "A Walton Easter."
"Preachers of L.A." on Oxygen Oxygen's series follows three Bishops and three Pastors living in Los Angeles and their lives in the church and at home. Catch an all-day marathon of the show starting at 2 p.m.
Bonus: Saturday Marathons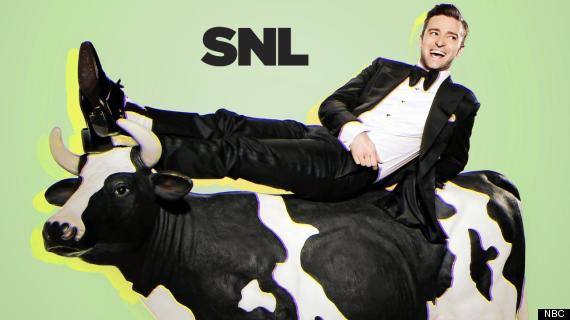 "Saturday Night Live" on TV Land Watch 12 hours of the beloved sketch comedy show, including favorite episodes hosted by Justin Timberlake, Jerry Seinfeld, Tina Fey, and "Best Of" specials of Alec Baldwin, Amy Poehler and Jimmy Fallon. This "SNL" marathon, beginning at 11 a.m. on TV Land this Saturday, Aug. 30, will definitely hold you over until it returns this fall.
"Lord of the Rings" Trilogy on TNT J.R.R. Tolken fans, get excited for this holiday weekend. TNT is hosting a "Lord of the Rings" marathon in Saturday with "The Fellowship of the Ring" kicking things off at noon, followed by "The Two Towers" and "The Return of the King."
REAL LIFE. REAL NEWS. REAL VOICES.
Help us tell more of the stories that matter from voices that too often remain unheard.
BEFORE YOU GO