While guys can get away with wearing their finest pair of overly-short board shorts and the most bro-looking tank top in the back of their trunk, for women, Labor Day weekend fashion goes far beyond day-to-day wear. Labor Day is the last official weekend of summer and whether you are heading to the beach, festival, winery or on a fab stay-cation, there are so many options for what to wear. Here are a couple of my favorite Labor Day essentials to wear before breaking out the boots and sweaters:
To the MAX: Nothing says the end of summer like a flowing and effortless looking maxi dress. Here are some of my favorite looks before we put the flows and frills away.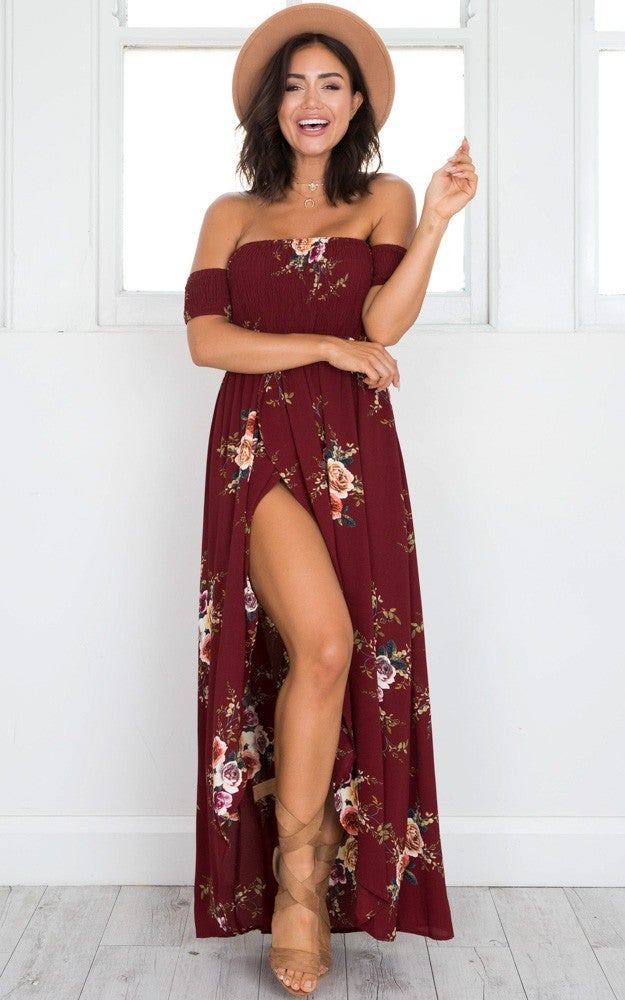 Cold Shoulder—This maxi combines two of my absolute favorite looks: off the shoulder top and a high slit. The Lovestruck Maxi Dress (showpo.com; $53.95) is effortlessly chic and flowing and floral. What more can you ask for for?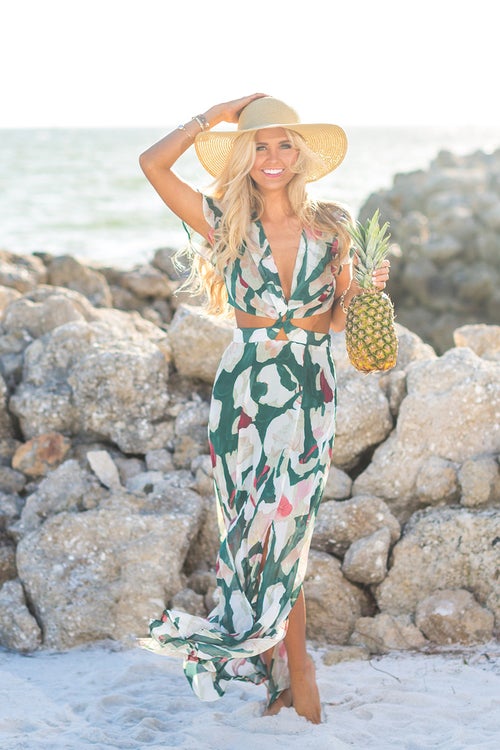 Saucy and Sweet—If beach days or wine tasting are what your Labor Day dreams are made of, you'll absolutely love the You Know Me Best Maxi Dress (pinklily.com; $46). Featuring a beautiful green, wine, light peach, coral, light pink, white, and light jade print, it's simply a must-have print for the final summer fling!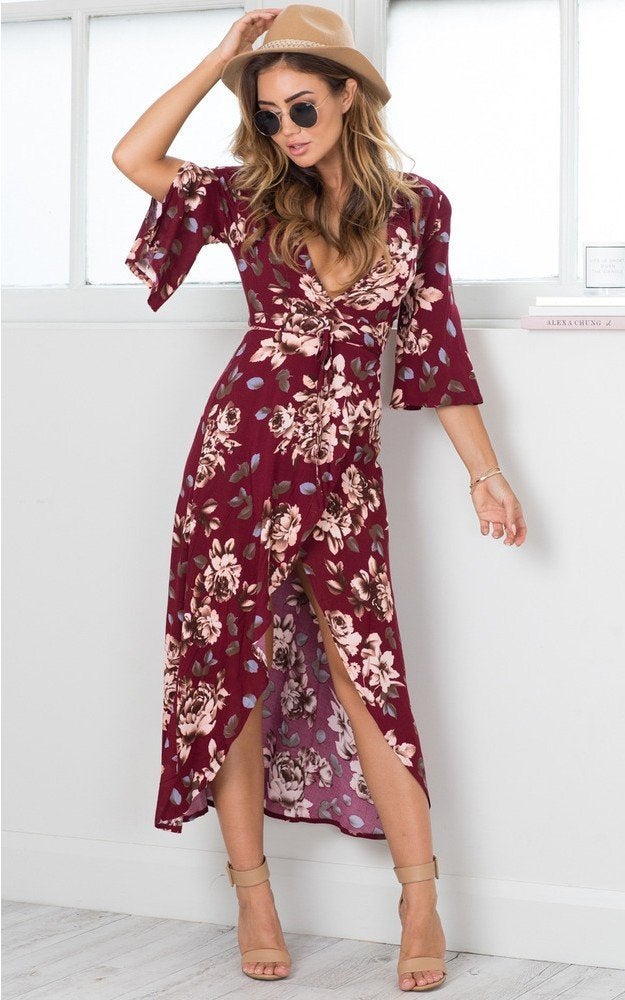 That's a Wrap—Wrap dresses have been a definite must this year and Slipped Away Dress (showpo.com; $46.95) will not disappoint. With a plunging neckline and high side split, it is the perfect combination of saucy and simple.
Made in the Shade: No look is complete with out some stellar sunglasses here are some of the best of the best to wrap up this summer season.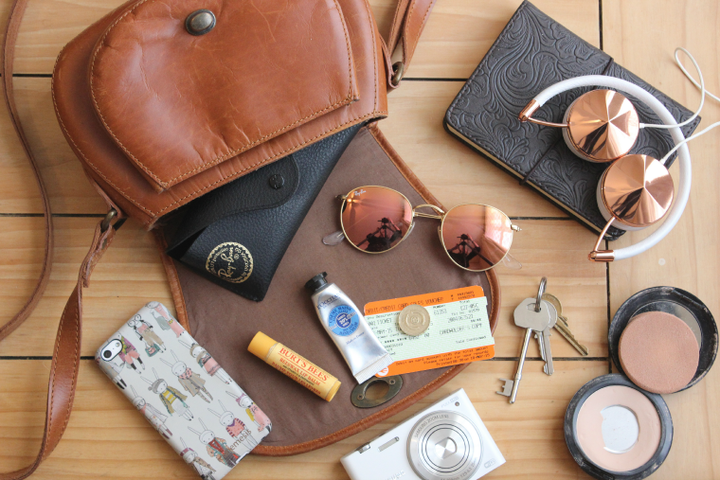 Round and Retro—Take a page out of John Lennon's book with some super unique round shades to complement your look. Some of my personal faves are these classic Ray-Bans (framesdirect.com; $150) which will never go out of style.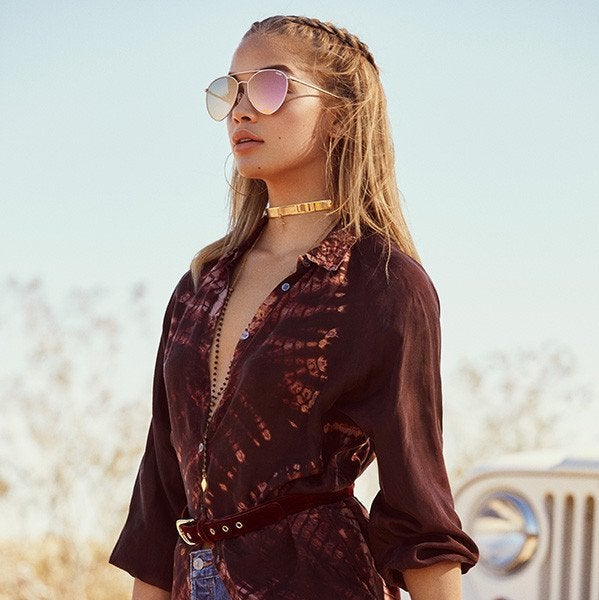 Mirror, Mirror—Mirror shades haven't definitely taken over in 2017 and these oversized Quay Indio Aviators (showpo.com; $49.95) will not disappoint. With gold accents and pink lenses, they are a statement piece in themselves.
Odds and Ends—top off your look with these fab finds!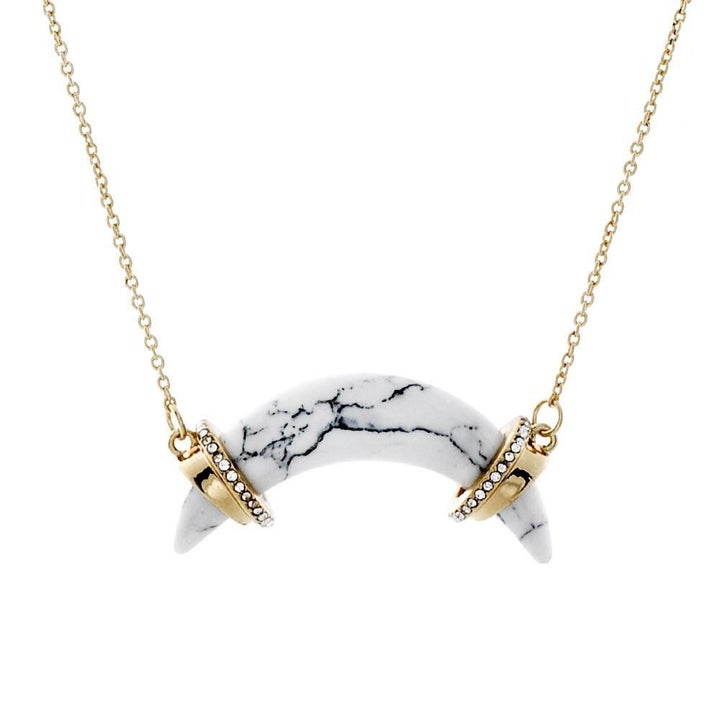 Jewels and Gems—I have been all about crescent moon jewelry this year and the Jordyn Independent Necklace (cateandchloe.com; $60) is the perfect combination of boho-chic and beautifully simple. It can easily be dressed up or dressed down to fit whatever you are wearing!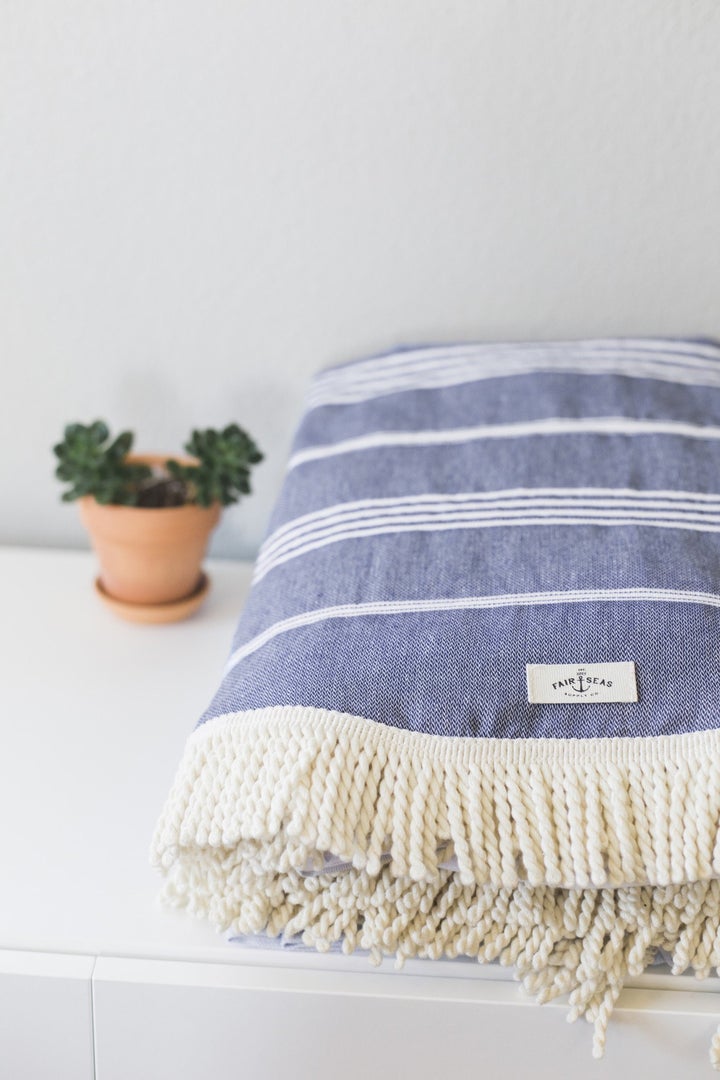 In the Round—If seeking out sandy adventures this Labor Day, the San Diego (fairseassupplyco.com; $128) eco-friendly round beach towel/uber-adorable picnic blanket is both chic and provides utility! Get those instagrams you've been dreaming of all summer on this beauty.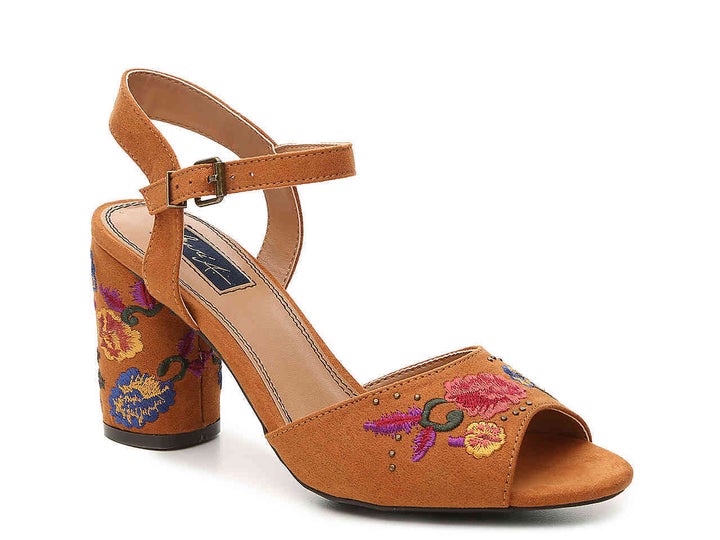 Floral & Flirty—Embroidered everything has been a summer staple this year and these Mari A. Wanita cognac sandals (DSW.com; $39.99) kick this trend into high gear. With a unique cylindrical block heel and an adjustable ankle strap, these ultra-adorable heels will be the talk of the Labor Day festivities.
Related
Popular in the Community