We all know September is the start of what I like to call the "Go-go-go" season. Everyone is back from vacation, children are going back-to-school, NY Fashion Week and businesses are strategizing for the 4th quarter (Q4). Labor Day weekend is approaching. This is your final chance to enjoy the summer before the hectic rush. Why not enjoy it in style?
I had the opportunity to interview various brands, entrepreneurs and social media influencers on what to wear and pack in your suitcase for the upcoming long weekend. Keep reading for a complete 360-guide featuring hair, style, makeup and skincare tips from the best of the best.
Every Flawless Look, Starts with a Good Hair Day
Am I right ladies? If I'm having a good hair day, my entire appearance changes for the better; I feel more confident, I stand up taller, I'm more inclined to dress up, etc. I interviewed Crystal Tushinsky, Professional Hair Stylist at Broome Street Society salon in Soho, Manhattan on how to obtain the perfect beach waves. Please see her step-by-step tutorial below. Led by Josie Sanchez and Andrea Hans, Broome Street Society (BSS) is a full service salon offering a wide portfolio of services including hair styling, coloring, cutting, barbering, waxing, and nails.
Labor Day weekend attire can be tricky. I always have to plan a few different outfits that will translate from day to night. It's not very easy to find pieces that are appropriate for both a pool party and a dinner party. I had the opportunity to interview top influencers and tastemakers in the fashion industry on what to wear. I spoke with Melissa Moylan, Vice President at Fashion Snoops, a trend forecasting agency in NYC, "Labor Day is the perfect opportunity to embrace coastal inspiration since it's the last long weekend of the summer. Seasonal hits like off the shoulder dresses and tops are sure bets. It's also the perfect time to wear reworked shirts and pair them back to of-the-moment jeans with fringe or embroidery. Layer with lightweight sweaters or sweatshirts that will transition into Fall." I couldn't agree more. Now let's get into specifics; where to shop?
Renowned jewelry designer, Nicole Romano dresses some of the most stylish women in the world from Rihanna, Zoe Saldana, Rita Hora, Blake Lively, Kate Hudson, Kim Kardashian to name a few. Of course, I was interested in hearing her tips. "For me, Labor Day is about squeezing out the summer to the last drop - so bring the heat with your wardrobe! Colorful and playful Nicole Romano gems for the wrist paired with Nicole Romano golden crescent drop hoops are the perfect accessories for the cause. Closing out the summer should be like an exclamation point at the end of a sentence - here are my other personal favorites to make the ensemble complete: Alice Mccall dress from Revolve.com. Green leather and iridescent PVC Chanel Boy Bag. Nude zigzag Schutz heel from Revolve.com. All jewelry can be special ordered from Nicoleromano.com," Nicole explained. Here are a few of Nicole's selections for Labor Day.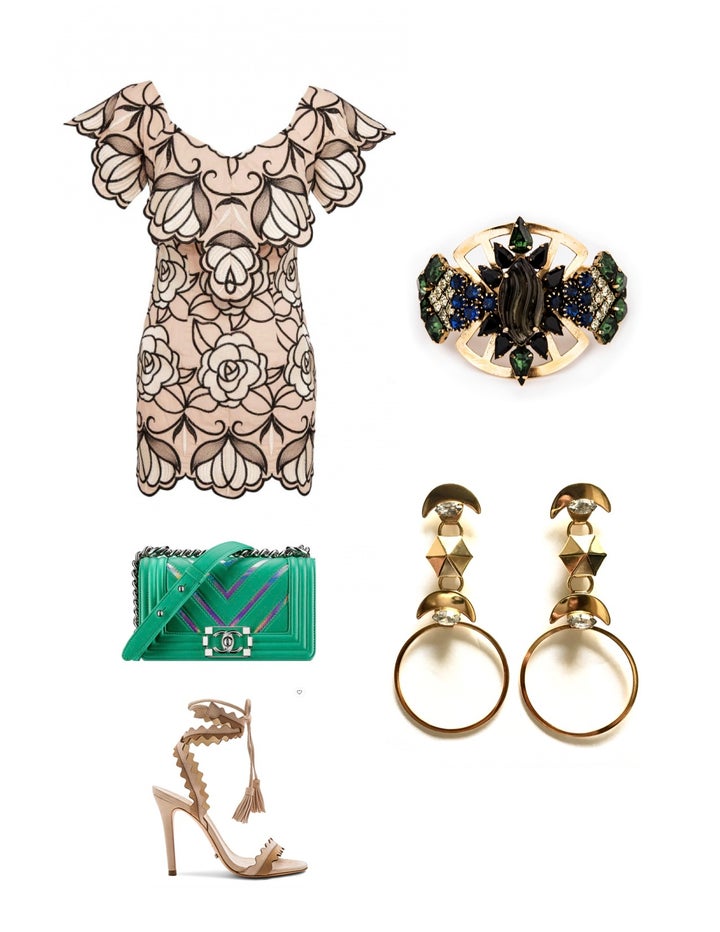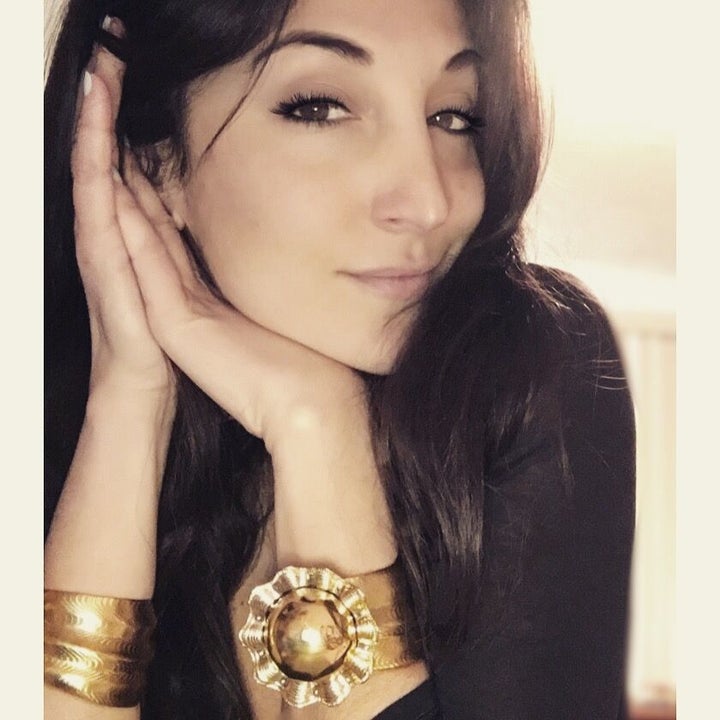 In the summer, the last thing you want to do is lug around a huge handbag. As much as I love a big bag, it's not the best idea when you're running from party to party. Co-Owner of Poet + Joy, Joy Chapman, has the perfect solution, "Whether you're enjoying the last days of summer at a pool party, outside barbecuing with the family, or enjoying a relaxed brunch with friends, your Poet + Joy Wrist Wrap Clutch is the perfect accessory for Labor Day. Our Wrist Wrap Clutch keeps your hands free, your belongings secure, and you looking fabulous! So slip it on your wrist, climb into your happy shoes, and join us on the adventure we call Poet + Joy! Not just another handbag - it's candy for the soul!"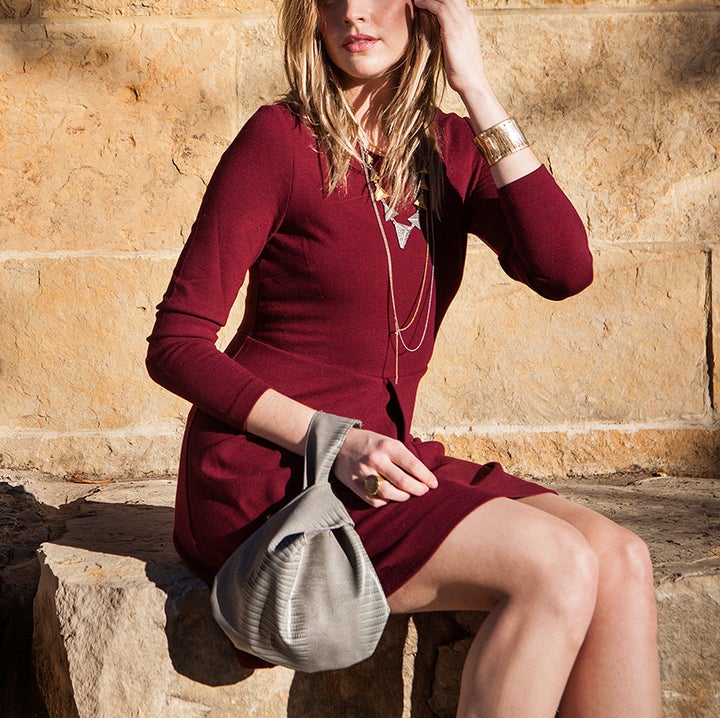 With the summer coming to an end, the temperature at night is expected to drop. I always carry a little shawl or cardigan in my bag. If you're searching for the perfect evening garment to keep you warm, Wild Mantle ponchos, may be the solution. I chatted with Natalie Kay, fashion Influencer and Founder of Sustainably Chic to get her opinion on the piece, "This Labor Day I'm most excited about the Wild Mantle organic cotton & bamboo Dreamer Light triangle poncho. I wore it on my trip to France this past Spring, and loved how easy it traveled. I never had a need to iron & it stayed so soft through washes. It's the perfect piece to throw on in the AC or when the sun goes down during the summer nights. Plus, it comes in several colors so you can have your best pick... or get a couple."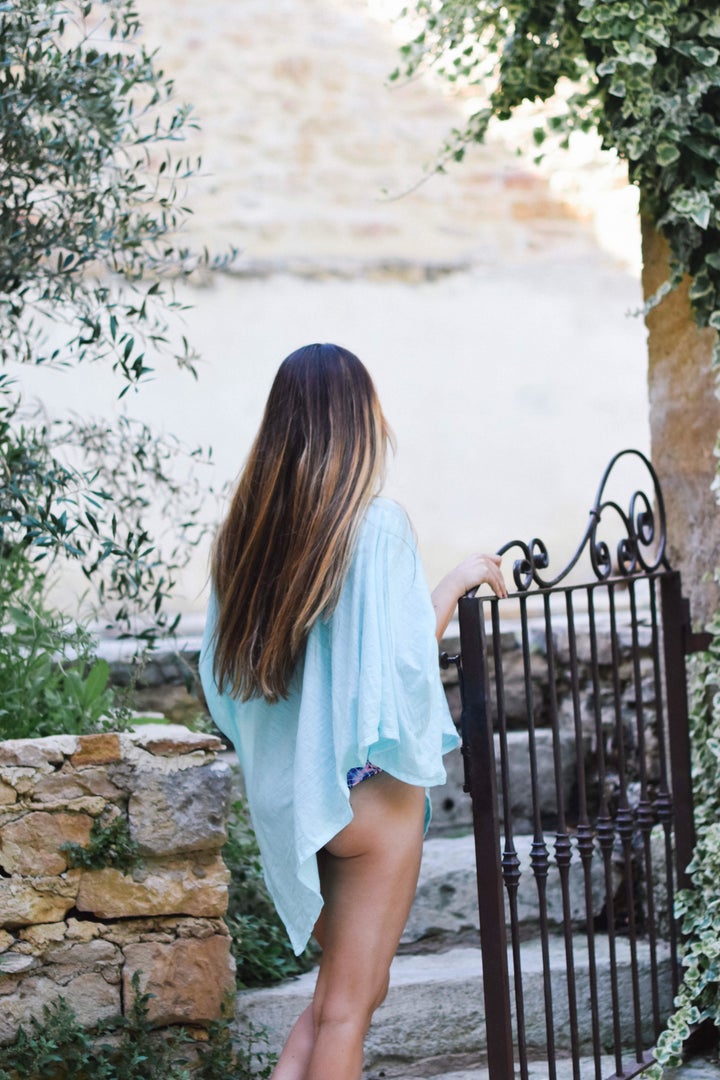 Speaking of comfort, nothing feels softer or more luxurious than cashmere. If I had my choice, I would have an entire wardrobe made of cashmere. A girl can dream. I had the opportunity to interview Matt Scanlan, co-founder and CEO of Naadam about the new Nanoweight collection for both women and men, "When Cashmere is blended into Cotton it makes a regular shirt about twice as light making Nanoweight perfect to shove in the bottom of your weekender. I end up wearing it to the beach then to sleep that night…it's vacation so who cares?"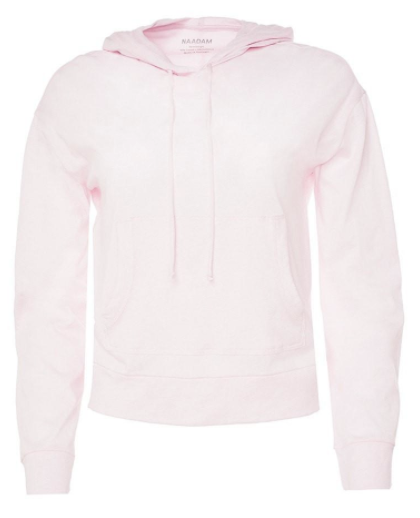 Labor Day is all about relaxation. Nobody understands the perfect fit like SLINK Jeans (available at Nordstrom). I was introduced to this brand earlier this year and I highly recommend their denim because it caters to women of all sizes (0 - 24). I had to opportunity to speak with Rachel Richardson of Lovely in LA, "Denim reigns supreme as the all-American style staple, and SLINK's new jeans are super on-trend with style elements like the frayed hem. You can easily transition these pieces from Summer into Fall by switching out your sandals for those cute booties."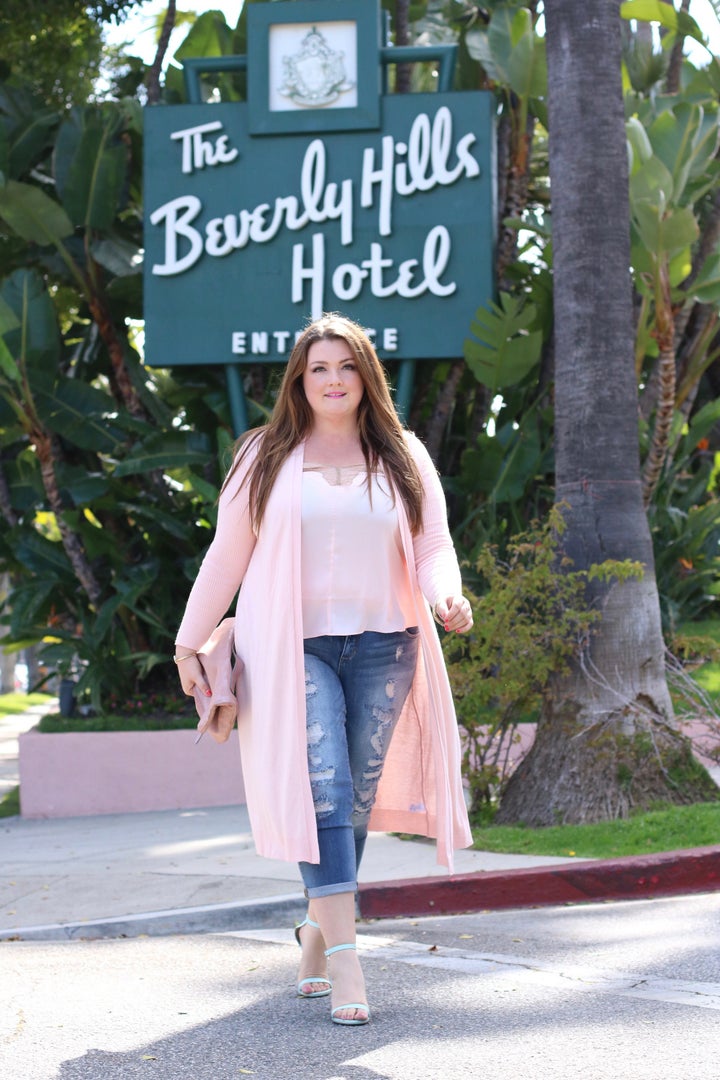 Every woman's ankles need a break now and then. Don't be afraid to keep the heels at home and throw on a pair of slides. I love iSlide because they are perfect for a day at the beach or barbecue and they easily fit in my handbag. Customize your iSlides with your favorite catch phrase or a photo of your Maltese. Whatever your creative heart desires.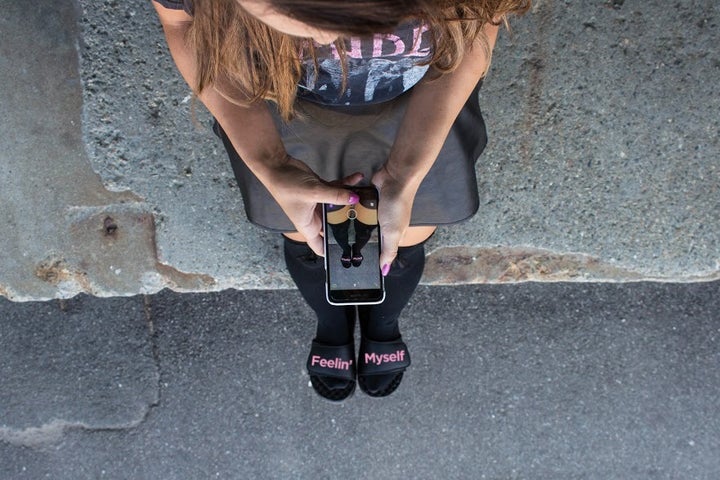 Don't worry fellas! We didn't forget about you. When it comes to men's fashion in the summer, it's important to select pieces that allow you to look put together despite the heat from the sun at an all-day barbecue. I spoke with Kevin Lavelle, CEO & Founder of Mizzen + Main about the innovation behind his line, "We want to look good for the final BBQ's and activities of summer, but for men in particular, cotton button-downs can be cumbersome, wrinkled and hot. Clothing should look great and be comfortable; Mizzen+Main exists to provide guys with a dress shirt that is made from moisture-wicking fabric -- rather than cotton -- that moves with their body, and keeps them looking good and feeling cool, even in the late summer heat. For Labor Day cookouts, Mizzen+Main Leeward dress shirts look sharp and are sweat-resistant. They stay pressed even while you're on grill duty:

LABOR DAY BEAUTY FROM DAY TO NIGHT
Before we discuss makeup, it's imperative to review skincare. Before leaving for the long weekend, make a checklist of all the essential skincare products you'll need; SPF, serum, cleanser, makeup remover, etc. Thalgo, a top skincare line in France, developed over 50 years ago, is also available in the USA (Nordstrom Spa, ThalgoUSA.com and through various spa partners nationwide). Thalgo Reviving Marine Mist is for those who need to bring some balance and energy to their skin; it is like bringing the sea into your own home. Regularly nourished with marine minerals, the skin fights the effects of modern life (stress, pollution) more effectively. The complexion becomes fresh and radiant. It also increases the effectiveness of skincare creams applied afterwards.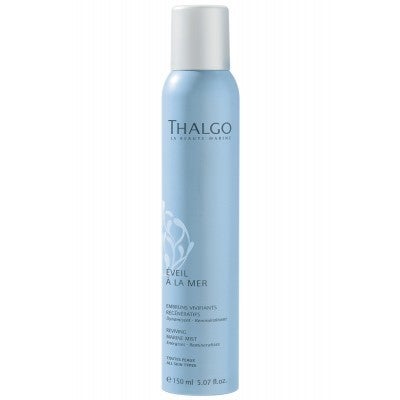 We all associate chapped lips with the winter season but your lips can also become dry in the summer months. I was told the first thing people notice is your eyes and even more so, your mouth. Moroccan Magic Lip Balms are made with organic ingredients and leave your lips feelings revitalized and nourished. Try it for only $12 (available at select CVS locations nationwide). Flavors include Rose, Mint Eucalyptus and Lemon Thyme.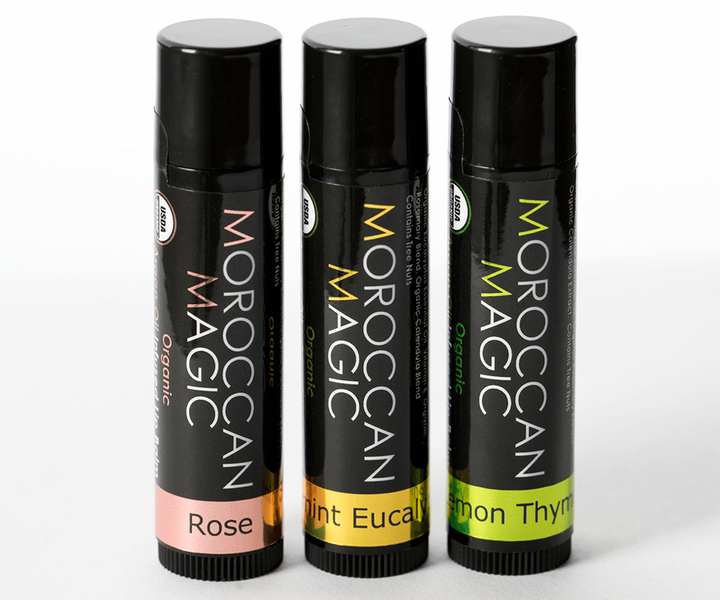 Eyebrows have morphed over the years. Overly plucked brows are no longer the go-to so it's important to keep your brows tailored and groomed. These multipurpose double ended Highlighter Pencils ($20) from BrowGal are great not just for brows! The matte end covers hair re-growth in between tweezing and provides a subtle accent under your brows while also concealing facial imperfections. The shimmer end gives you the perfect summer highlight to under the brow while also providing a gorgeous glowing highlight to all areas of the face. The perfect item to throw in your makeup bag for on the go summer travels!

Lugging your makeup bag around with you all weekend is not practical. Pinkie Swear recently announced the launch of its new makeup collection "Clip Paint". Created by a team of working artists, and made in the United States, Pinkie Swear's products are now available exclusively online. Brian Wolk and Claude Morais, the creative force behind the critically acclaimed Wolk Morais fashion label, collaborated with Los Angeles based Artist Mandy Mitchell to create the visuals for the brand, drawing inspiration by their shared art school experiences and love of Pop Art and Youth Culture. Mr. Wolk and Mr. Morais called upon award-winning writer, editor and friend Sarah Brown to curate the opening event exhibition at the Wilding Cran Gallery in the Downtown Los Angeles Art District. This will mark the first in a series of events using the brand as a platform to celebrate creators and artists working in the digital beauty realm. Learn more at www.pinkieswear.com.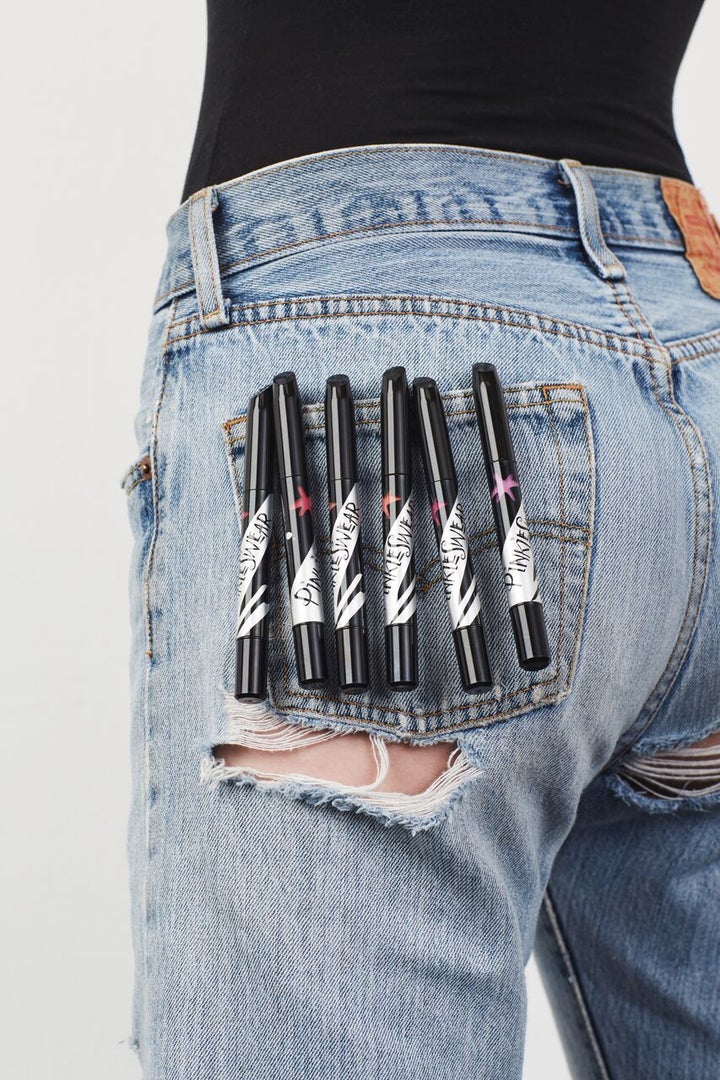 Jenny Miranda is the Founder & CEO of Jenny Miranda Public Relations, LLC (New York, NY). Add Jenny Miranda PR on social media for daily tips @JennyMariePR.
Popular in the Community