WASHINGTON -- Senate Republicans say they have a plan to save U.S. labor law from partisanship and dysfunction. But their prescription for reform could make for even more gridlock -- and critics say that's the whole idea.
On the Senate floor Tuesday, Sen. Lamar Alexander (R-Tenn.) unveiled a bill that would make sweeping changes at the National Labor Relations Board, the federal agency that enforces labor law on unions and employers. The proposal would permanently change the board's makeup from five members -- three of whom, per modern tradition, hail from the sitting president's party -- to a more equitable six members, divided evenly at three Democrats and three Republicans.
Sounds great, right? Everybody hates partisan bickering. As Alexander claimed on the floor, the change would "require both sides to find a middle ground."
There's just one hitch: A permanent, even split along partisan lines could ensure that the most contentious labor cases go unresolved for years, with conservative and liberal board members at loggerheads. The reform would be akin to establishing a 10-member Supreme Court, permanently comprised of five liberals and five conservatives.
"This is the destruction of the NLRB, and they know it," said Larry Cohen, president of the Communications Workers of America, which represents 700,000 workers. "It is a disgrace. Lamar Alexander is a disgrace."
"That's exactly what we'd expect a union leader to say about a bill that threatens to make a partisan board that, under Obama, has been favorable to unions into a board that's fairer and more responsive to businesses and employees across the country," countered Jim Jeffries, a spokesman for Alexander.
On the Senate floor Tuesday, Alexander said the proposal would encourage the fair resolution of cases by making the board into an "umpire" rather than an "advocate."
But Sen. Tom Harkin (D-Iowa), chairman of the Senate committee that handles labor issues, told HuffPost in a statement that he believed the bill was "intended to undermine and debilitate the agency, rather than improve its functioning."
"I would welcome the opportunity to work with any of my colleagues on legislation that would actually improve the Board's ability to serve its important mission," Harkin said, "but I fear that this legislation is a step in the wrong direction."
Wilma Liebman, a past chair of the board under President Barack Obama, agreed that the Alexander proposal could paralyze the board when it comes to the thorniest of cases.
"I guess the idea is that neither side can sway things and that in theory at least the members would have to find a way to achieve consensus," Liebman said in an email. "In the atmosphere we now live in, however, I think... that the difficult legal issues would be gridlocked.
"It is possible that on some issues, the six members might find a common ground, in the interest of deciding cases," Liebman added. "But for anything novel, controversial or difficult, it is hard to see how they would find a way forward. They would spend a lot of time negotiating, I guess. Or at war."
The labor board has found itself in the GOP crosshairs throughout the Obama presidency, with House Republicans hosting more than a dozen hearings and markups criticizing the agency as being too union-friendly. Sen. Lindsey Graham (R-S.C.), infuriated by a complaint the agency brought against the Boeing Company in 2011, went so far as to say that "inoperable could be considered progress" at the agency.
And last week, GOP legislators blasted the general counsel, who acts as a kind of prosecutor, for deeming McDonald's a "joint employer" alongside one of its franchisees, which could make the fast-food giant newly liable for labor violations.
The proposed reform bill would "rein in" the general counsel's office, according to Alexander. Under the legislation, any complaint brought by the general counsel could be quickly appealed to a federal judge for review. Such a change could hamstring the general counsel's ability to pursue charges of illegal firings and other forms of union-busting.
Alexander's bill also threatens the NLRB's funding. If the agency were to fail to issue decisions for at least 90 percent of its cases each year during the first two years after the bill passes, its funding would be slashed by 20 percent. While Alexander said this is meant to encourage board members to find common ground, in practice, the dead-even partisan split could make it even more difficult to reach decisions.
Fred Feinstein, a former NLRB general counsel during the Clinton years, said the bill would probably make it easier to take cases away from the labor board and into the federal courts. But the board currently manages to settle most cases efficiently, Feinstein maintained, and moving cases to federal court wouldn't keep employers or unions from delaying the process when they wanted to.
"I don't think the bill would do much to change any of that," Feinstein said in an email. "It might inhibit the high settlement rate of NLRB cases, and it would likely create new burdens on already clogged federal courts that lack the NLRB's expertise on labor relations."
Though the board manages to settle the vast majority of complaints, it can take years to resolve the more contentious cases. Just this Monday, it ruled that the cable network CNN hadillegally fired workers a whopping 11 years ago; by now, the affected workers have no doubt moved on with their lives. But Cohen argued that such a decision might never even be issued under a six-member board that required one member to cross the aisle to find consensus.
Though Alexander's legislation might find strong support in the GOP-controlled House, it is unlikely to go anywhere in the Democratic-controlled Senate.
"Bottom line is NLRB 'reform' bills get introduced all the time and go nowhere," Feinstein said. "There's little doubt that in the current political environment that will be the fate of this one as well."
This post has been updated with comment from Alexander's office.
Before You Go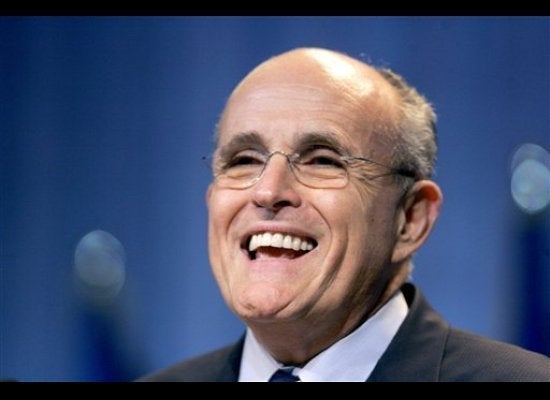 Out-Of-Touch Politicians
Popular in the Community