WASHINGTON ― President Donald Trump's nominee to run the Department of Labor, Andrew Puzder, employed an undocumented immigrant as household help, Puzder has informed members of the administration and officials in the Senate involved in his confirmation process.
Hiring undocumented workers has sunk nominees in the past, particularly when it reflects directly on the scope of the Cabinet position. But Trump transition officials told Puzder that the previous rules for vetting and strict ethics no longer applied. "The view in the transition was that's the old model," said one GOP official involved with Puzder's nomination.
Asked for comment, a White House official forwarded the request to a spokesman for Puzder, who provided a statement on his behalf:
"My wife and I employed a housekeeper for a few years, during which I was unaware that she was not legally permitted to work in the U.S. When I learned of her status, we immediately ended her employment and offered her assistance in getting legal status. We have fully paid back taxes to the IRS and the State of California and submitted all required paperwork."
The woman, according to a separate source, declined the offer, fearful that it would lead to detainment and deportation.
Zoe Baird, President Bill Clinton's first nominee to become attorney general, withdrew after it emerged she had hired an undocumented nanny, and her story became a cautionary tale for nominees going forward. (Clinton's second nominee, Kimba Wood, was also withdrawn over her employment of an undocumented immigrant as a nanny.) But Trump's team took the opposite lesson from the Baird affair, the transition official said. While Baird may have withdrawn from the AG process, she was subsequently named to a variety of government boards by Clinton, President George W. Bush and President Barack Obama. It was hypocritical to cave to the "gotcha" and pull her nomination publicly only to quietly install her in government positions over many years to come, transition officials argued in suggesting that Puzder plow ahead.
And Puzder's willingness to aid an undocumented worker, however much it may clash with the rhetoric of the Trump administration, is far from the biggest knock on his nomination. His ex-wife accused him of domestic violence in a sworn affidavit, a claim she repeated incognito on "The Oprah Winfrey Show." She subsequently wrote Puzder a letter dated Nov. 19, 1990, which his spokesman provided to The Huffington Post, that reads: "All allegations of abuse of any kind were made in the context of divorce proceedings. I fully withdraw these allegations." His fast-food restaurants, meanwhile, have been found guilty of an extraordinary number of labor violations.

The situation with his undocumented worker, in which he responded to the discovery humanely, reflects his overall approach to immigration. As recently as 2014, he signed on to a corporate letter that urged Congress to create a more rational immigration system.
All our companies rely on legal immigrants working alongside Americans to keep our businesses growing and contributing to the economy. This is a reality driven by demographics. In 1950, more than half of America's workers were high school dropouts willing to do physically demanding, low-skilled work. Today, the figure is less than 5 percent. But our businesses still need less-skilled workers – and the need will only grow in years ahead. Baby boomers are retiring: 10,000 older workers are leaving the workforce every day. And after a long downturn, most of our operations are expanding and looking to hire workers.

The problem: there is virtually no legal way for less-skilled foreigners without family in the U.S. to enter the country and work in year-round jobs – effectively no temporary or permanent visas available for non-seasonal workers. Congress has an obligation to fill this gap – we need a visa program for less-skilled foreign workers seeking year-round jobs.

Employers should have to try to hire Americans first. But if they can't find enough U.S. workers, they should be able to hire foreign workers quickly, easily and legally.
Puzder has repeatedly delayed his confirmation hearings. A Tuesday hearing has been postponed with no new date announced.
As troubling as his record may be to Democrats, a new development may give a boost to his chances. Wisconsin Gov. Scott Walker, the scourge of organized labor, is said to be interested in the position if Puzder is defeated or withdraws, according to Rep. Mark Pocan (D-Wis.). With Walker as the alternative, Puzder might start to look more appealing to Senate Democrats.
Walker, meanwhile, says he's not interested in the job.
Sign up for the HuffPost Must Reads newsletter. Each Sunday, we will bring you the best original reporting, long form writing and breaking news from The Huffington Post and around the web, plus behind-the-scenes looks at how it's all made. Click here to sign up!
Before You Go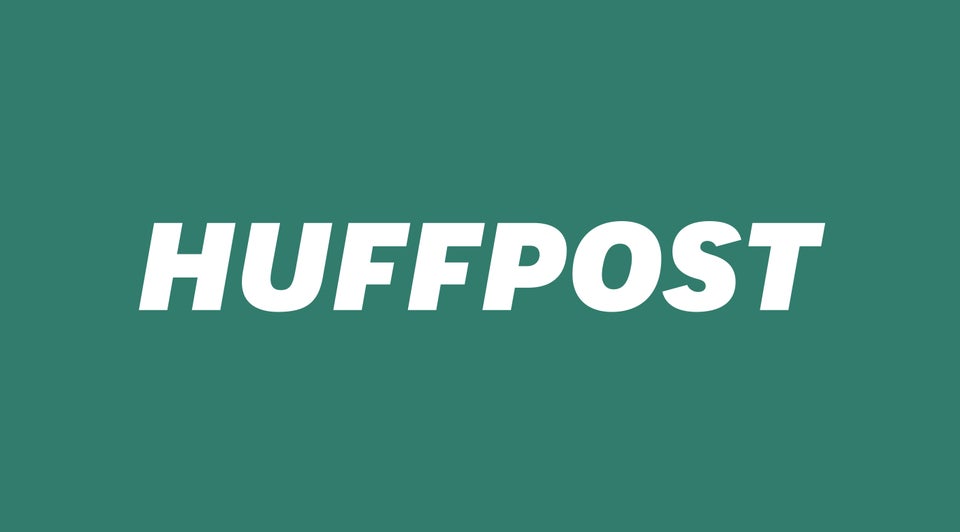 #TrumpCabinetBand Is How Twitter Stays Positive Wading Through The Swamp
Popular in the Community