 WASHINGTON -- For a labor movement that's found itself on its heels for much of the past two years, President Barack Obama's decisive victory in Tuesday's election proved that unions' political ground game may be as potent as ever in the new age of super PACs.
After the final tallies had trickled in, labor leaders were quick to note that unions played a critical role in tipping union-heavy states like Ohio, Wisconsin and Nevada in the president's favor, validating labor's wide-reaching effort to paint Republican presidential candidate Mitt Romney's economic plan as detrimental to working-class Americans.
"We did deliver those states," said Richard Trumka, president of the AFL-CIO, the federation of labor unions. "Without organized labor, none of those would have been in the president's column."
The AFL-CIO's election night polling, done by Hart Research, found that union members voted for Obama at a rate of 65 percent to Romney's 33. The margins were even larger in the perennial battleground of Ohio, where issues like Obama's auto industry rescue and outsourcing tied to Romney's Bain Capital apparently had added resonance. Seventy percent of Buckeye State union voters backed Obama on Tuesday.
But unionized workers now comprise an ever-smaller slice of the voting populace, with the national unionization rate at just 12 percent. Organized labor's larger contribution this election may have been its outreach to non-union voters, something that wasn't possible until the legal changes brought about by the Supreme Court's Citizens United ruling.
In addition to flooding elections with corporate money through outside groups like super PAC's, the ruling allowed unions and their volunteers to knock on the doors of non-members for the first time, vastly expanding organized labor's canvassing and get-out-the-vote operations.
Mike Podhorzer, the AFL-CIO's political director, said unions' outreach to those voters likely helped strengthen Obama's largely weak numbers with white working-class men. Whereas the president polled in the 30's among that demographic nationally, his numbers in states where the AFL-CIO had aggressive campaigns tended to be in the 40's, Podhorzer said, adding that he believed there was a connection.
"For the first time, those blue collar workers who didn't have a union were hearing about Romney's plan to cut Social Security, to cut Medicare, to continue tax cuts for the rich," Podhorzer said. "So it wasn't so much that we were out there talking. What was special was that they were hearing for the fist time what union members were hearing for decades. And so they responded just like union members."
Overall, it was "the smartest, the biggest and the broadest effort that labor's ever run," said Lee Saunders, president of the 1.6 million-member American Federation of State, County and Municipal Employees.
The AFL-CIO also took a novel approach through its affiliated super PAC, Workers Voice. Rather than make direct contributions to worker-friendly politicians, the super PAC instead created an incentive system for its member volunteers. By doing work like canvassing and phone banking, volunteers earned points that let them decide how the super PAC's resources were spent. According to the Center for Responsive Politics, Workers Voice spent at least $13 million this cycle.
Not surprisingly, the labor federation devoted much of its energy to Ohio, where Obama won 50 percent of the vote to Romney's 48. In the last four days of the campaign, the AFL-CIO's political program made contact with 800,000 voters in the state.

"When I look at the impact that union members had on this election ... I've never seen so much energy, so much enthusiasm and so much determination," Trumka said at the AFL-CIO's headquarters Wednesday. "Despite the tidal wave of corporate cash ... this election proved there's no match for the strength of grassroots people power, or personal relations, or conversations in communities."
Organized labor was in campaign mode well before the 2012 election, fighting battles it didn't necessarily win. In one high-profile fight, Wisconsin Gov. Scott Walker (R) and the Republican legislature passed a law that stripped many of the state's public workers of their collective bargaining rights. Walker then narrowly fended off a recall effort spearheaded by unions.
Ohio Gov. John Kasich (R) signed a similar bill in Ohio known as SB 5, although it was later overturned by voters in what was a major victory for union workers. Romney's support of SB 5 may have hurt him Tuesday in Ohio, where unions' political volunteers were still mobilized in the wake of their state-level fight with Kasich. According to union voters polled for the AFL-CIO, more than 60 percent said Romney's backing of the state bill made them less likely to vote for him.
In addition to Obama's reelection, unions also scored a victory Tuesday in California, where voters turned down a ballot measure backed by the Koch Brothers known as Prop 32, which would have crippled unions politically by banning automatic payroll deductions from being used to sponsor political activity. Unfortunately for unions, more well-funded anti-union measures are bound to crop up in the future.
To that end, the AFL-CIO said it hopes to establish a permanent political infrastructure to hold lawmakers to account, rather than simply help its chosen candidates get elected. That includes getting what organized labor expects out of the president, especially now that unions' ground game helped him secure a second term.
Asked Tuesday what he hopes to see from Obama in a second term, Trumka immediately said "say no to benefit cuts to Social Security, Medicare and Medicaid," cuts that were part of the deal Obama nearly struck with House Speaker John Boehner (R-Oh.) in last year's failed "grand bargain."
"Unlike in prior years when we tore our structure down the day after Election Day, they're staying in place right now," Trumka said. "We're going to build on those."
Support HuffPost
The Stakes Have Never Been Higher
Before You Go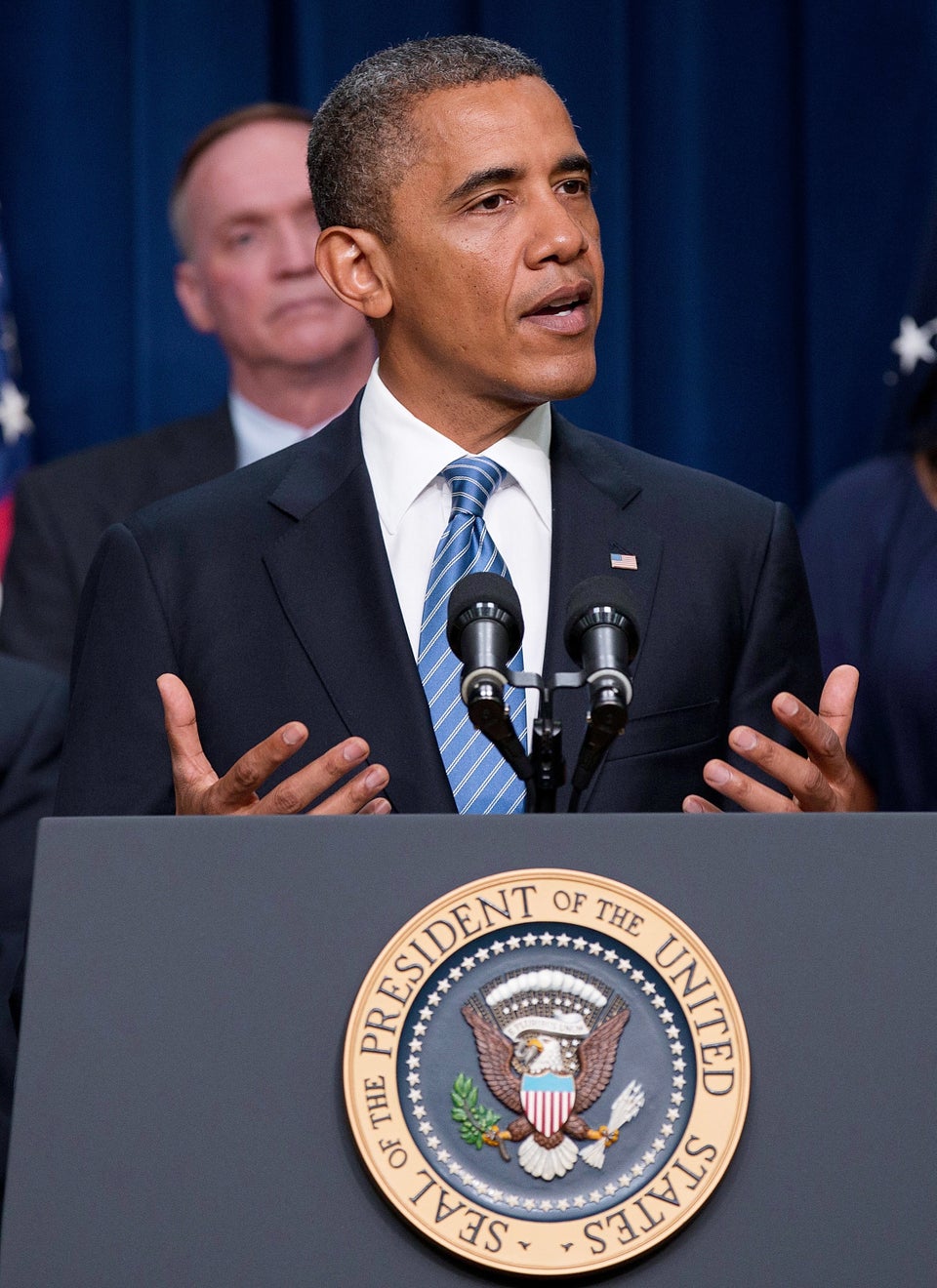 2012 Campaign Promises
Popular in the Community