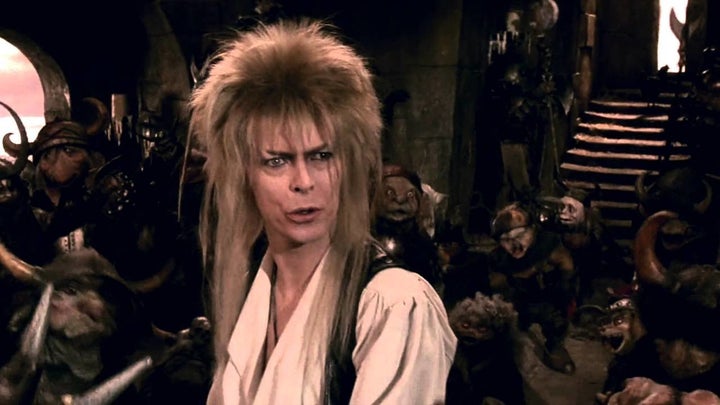 Watch out for your annoying little siblings (looking at you, Jennifer Connelly). Jareth the Goblin King is back!
According to The Hollywood Reporter, David Bowie's 1986 movie "Labyrinth," is officially getting a reboot. TriStar has a deal with The Jim Henson Co. to revamp the cult classic, THR reports, and "Guardians of the Galaxy" co-writer Nicole Perlman is on board to make it happen.
Now we're left with a maze of questions, so here we go:
Is this a reboot? A prequel? Or what?
The original movie tells the story of a girl who enters the labyrinth to save her baby brother from turning into a goblin. So what's this new version going to be?
THR doesn't have the answer yet. It's hard to imagine anyone playing Jareth the Goblin King besides the late David Bowie, so a straight-up redo seems unlikely. But, come on, there has to be more of this:
Will there be more contact juggling? 
Bowie secretly had a professional juggler performing his crystal ball spinning in the movie. Will the new goblin king also have some tricks up his sleeve? And then down his arm? And then hopefully not drop it on his toes?
Is the old cast returning?
"Labyrinth" was one of Jennifer Connelly's first big roles, but would she be up for a return? Also, what about Hoggle, Ludo, Sir Didymus and the guys who kept switching their heads?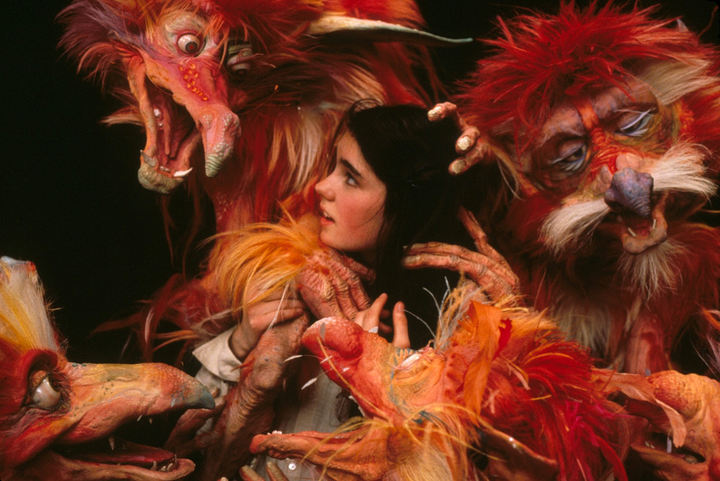 On second thought, please don't include them. They were upsetting.
Will it remind us of the babe?
Bowie's "Magic Dance" was the jam back in the day. The signature song from the movie is so ridiculous and perfect that it needs to make a comeback. Please have Selena Gomez cover this or something. She was at least a wizard in a Disney show before.
It doesn't have to be Gomez. But, really, just make it Gomez:
And this brings us to our next question...
Is a baby going to get thrown in the air?
Will this happen? Will it? Really, will it? 
Will this reboot rock or take its place as, you know...
We'll just have to wait for more details to know for sure how this is going to turn out. Yeah, there's a chance this reboot could totally ruin things, but it could also be aMAZEing. 
PHOTO GALLERY
Iman And David Bowie Through The Years
Calling all HuffPost superfans!
Sign up for membership to become a founding member and help shape HuffPost's next chapter