Sometimes getting lost is the best way to be found.
Labyrinths have been part of human civilization since antiquity, often serving a spiritual or meditative purpose. There are a few different types, but the classical labyrinth usually consists of a single pathway that loops back and forth to form seven circuits, bounded by eight walls, that surround the center.
Some Christians have incorporated walking labyrinths into the spiritual discipline of the community. The Chartres Cathedral has a labyrinth in the floor of the church where it serves as a tool for contemplation, meditation, and prayer.
Check out these labyrinths from around the world.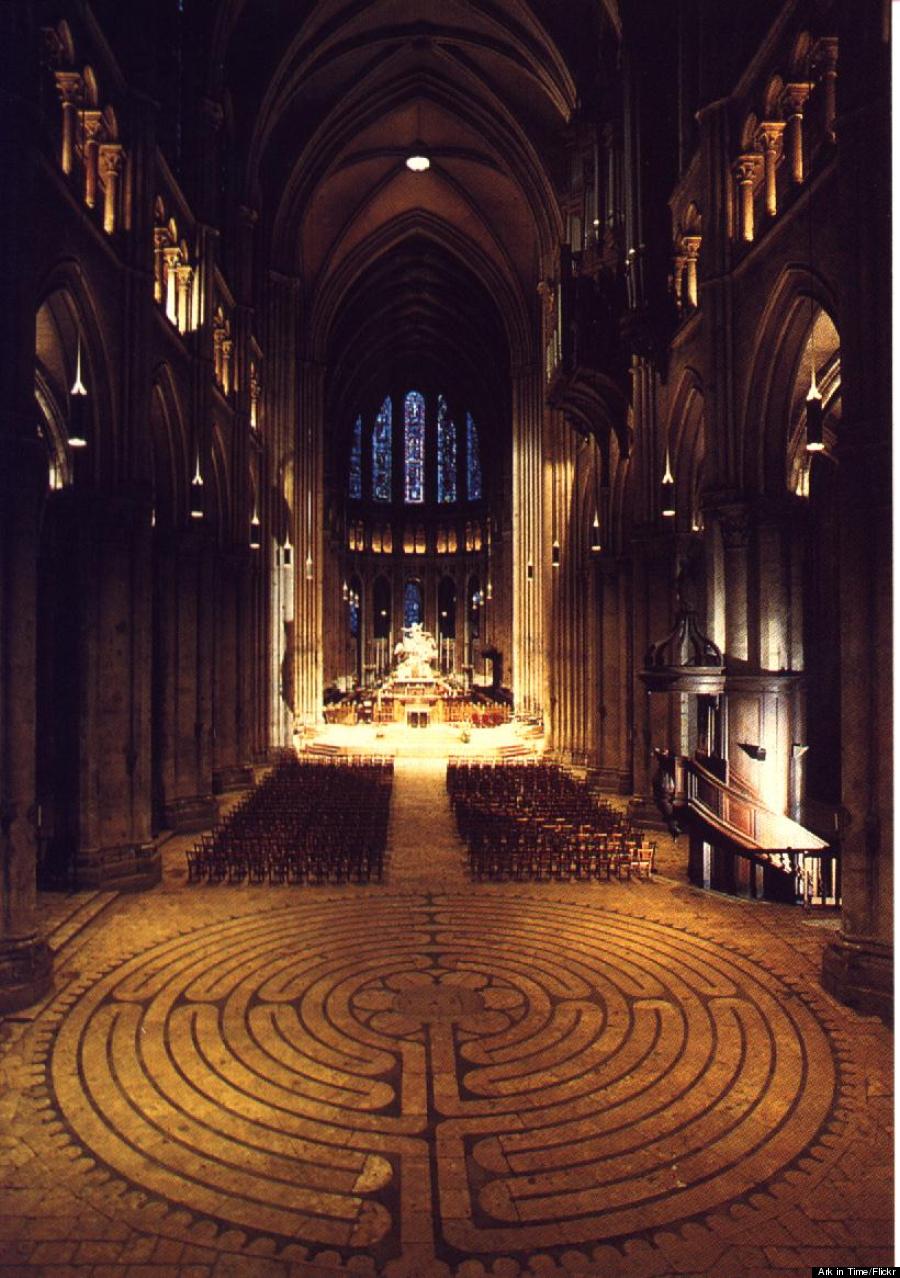 The Chartres Cathedral Labyrinth in France is one of the world's most well-known labyrinths, attracting pilgrims for over 1,000 years.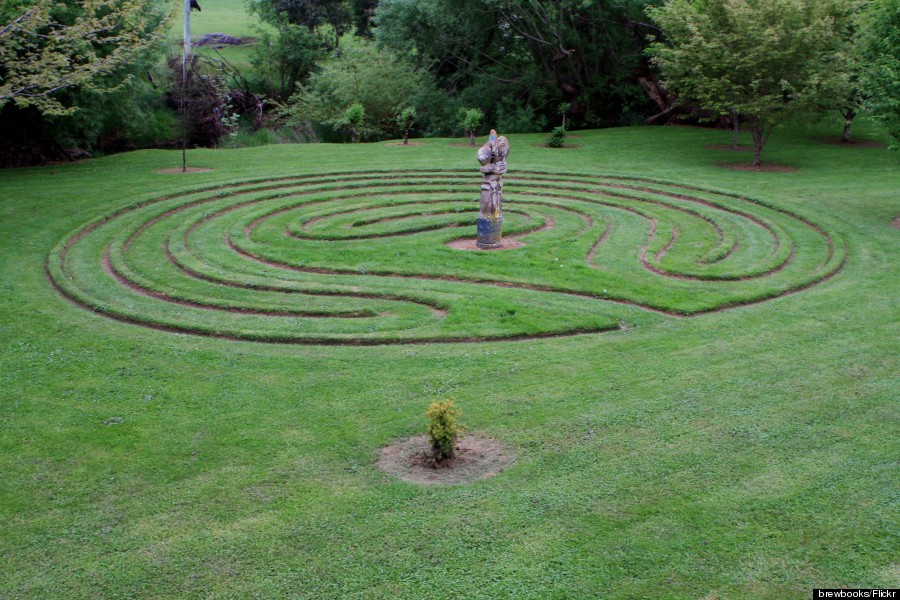 Labyrinth at Wychwood, Tasmania. "Ours is a classical labyrinth pattern, made up of seven rings. These are created by mowing two different levels of grass. There is only one way in and out - the aim is not to get lost in the pathways, but to walk them in their entirety, without skipping over any. To do so would surely be bad luck."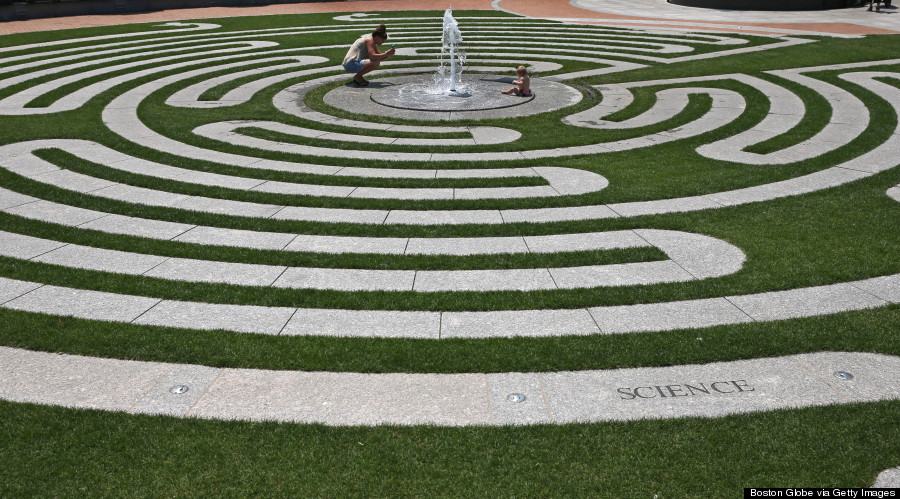 Adrienne Hernandez takes a photograph of her 10-month-old daughter Grae Magnolia Hernandez, of Boston, as they keep cool by a fountain on the Labyrinth at Armenian Heritage Park on the Rose Kennedy Greenway in Boston. (Photo by David L Ryan/The Boston Globe via Getty Images)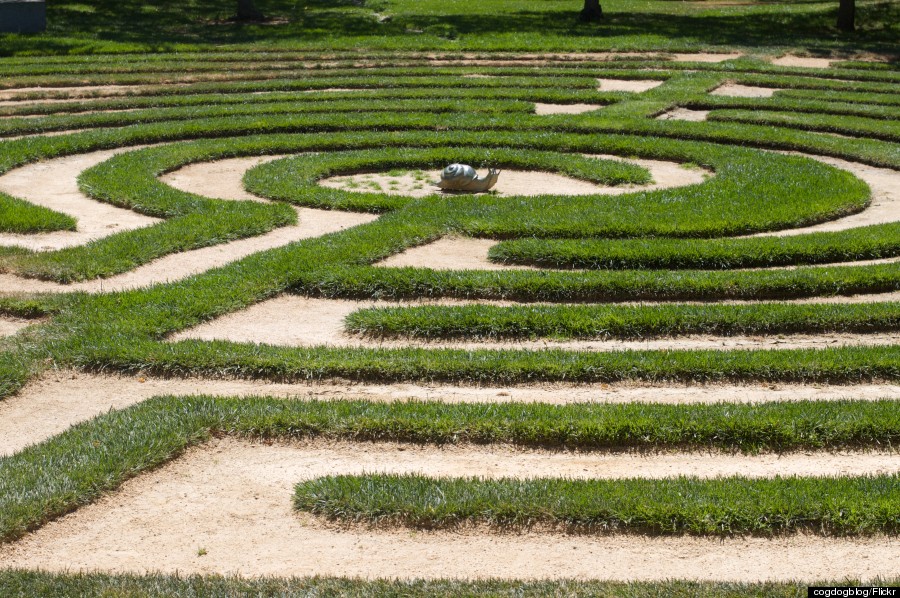 "Of all places, a park on the grounds of Electronic Arts, has a labyrinth walk!"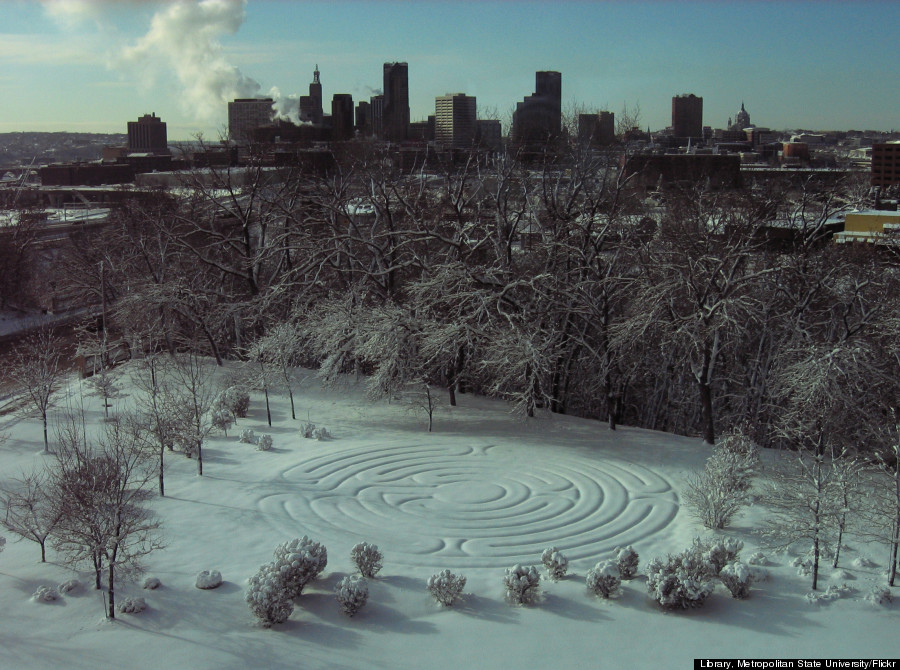 Bird's-eye view of the David Barton Community Labyrinth and Reflective Garden covered in snow. Photograph taken from the 3rd floor of the Metropolitan State University Library and Learning Center on December 10, 2012.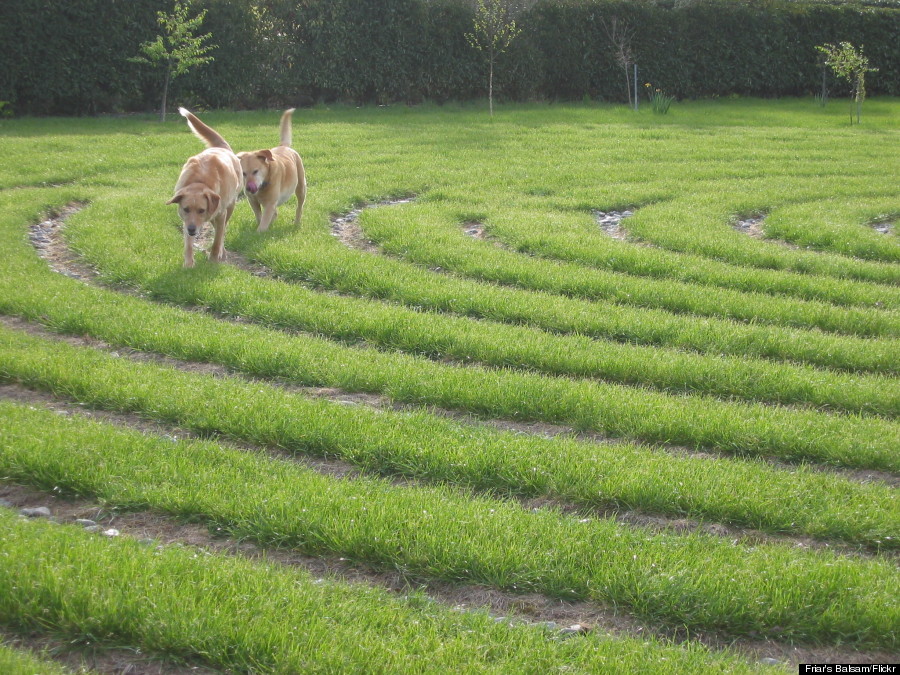 Labyrinth in Hastings.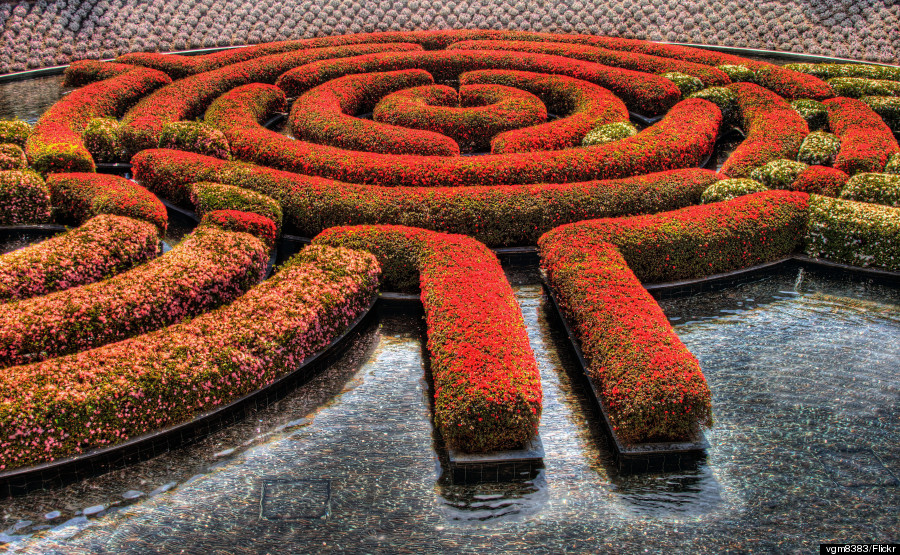 The Labyrinth in full bloom at the Getty Museum Gardens in Los Angeles. Visitors walk on the Eagle Point Labyrinth on a cliff overlooking the fog-covered Pacific Ocean on Wednesday, Jan. 8, 2014, in San Francisco. (AP Photo/Marcio Jose Sanchez)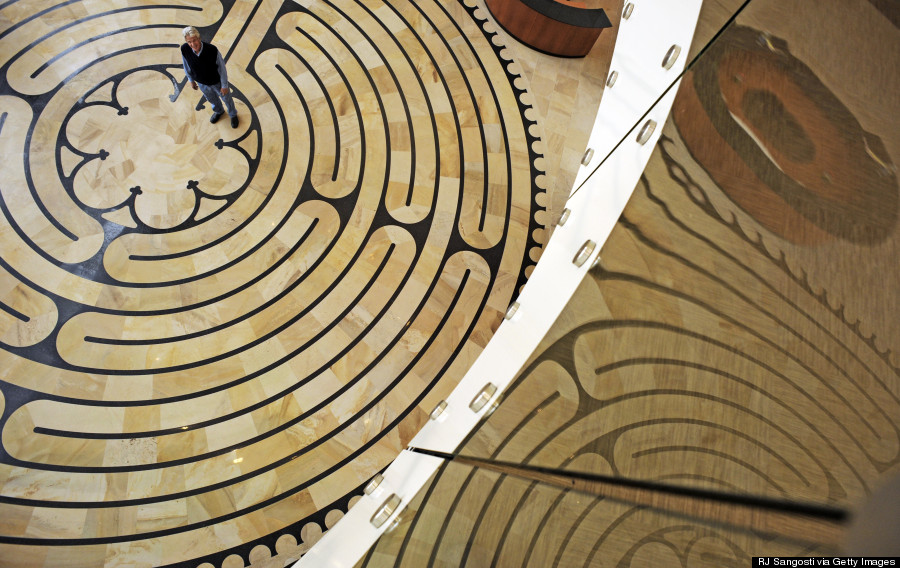 Artist Roger Leitner stands in the middle of his 42 foot diameter 'Chartres Labyrinth,' a recreation of a 13th century maze at Chartres Cathedral in France composed of 4800 square feet of stone pieced together to fit without grout, as it reflects off of the glass from a viewing area above in the new Palazzo Verdi. The $50 million art museum will open on Tuesday. RJ Sangosti/ The Denver Post (Photo By RJ Sangosti/The Denver Post via Getty Images)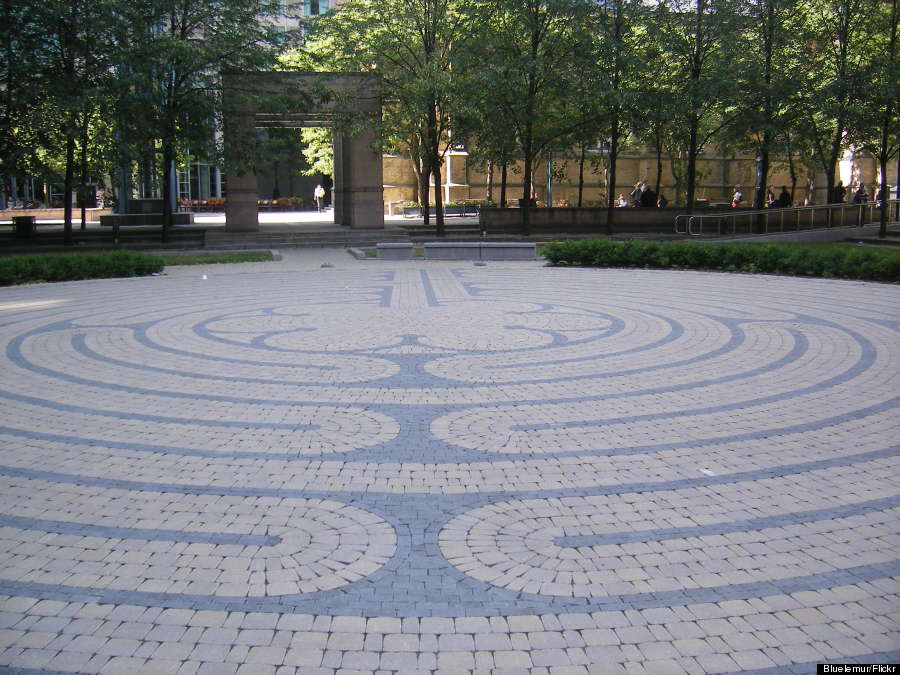 "The wonderful open-air labyrinth in the centre of Toronto." Toronto Public Labyrinth at Trinity Square Park.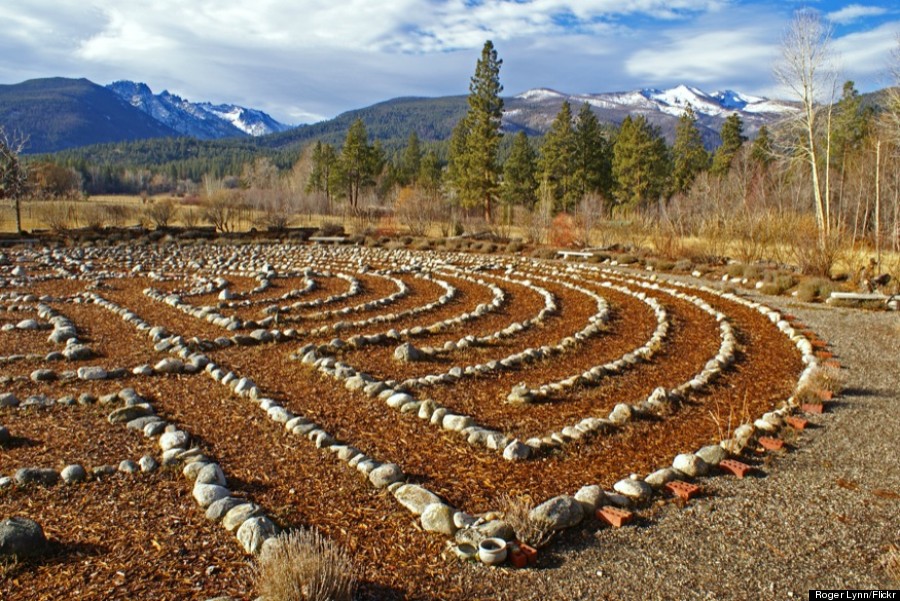 "An amazingly wonderful labor of love - the Redsun Labyrinth is beautifully made (using approximately 25 tons of fieldstones to make the pattern) and sits in a spectacularly beautiful location in the Bitterroot Valley of Montana." Photo by Roger Lynn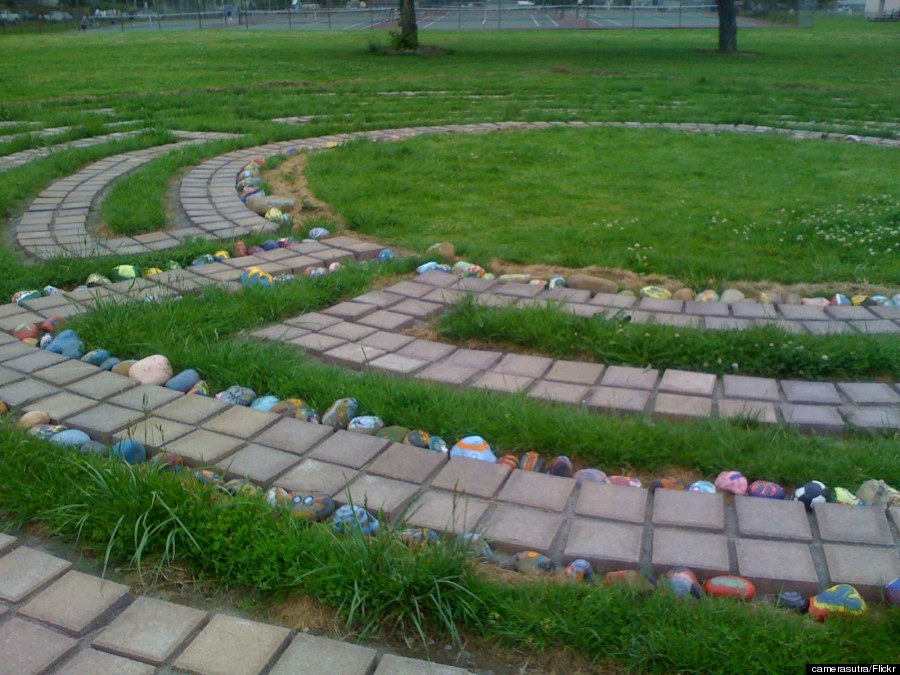 Parkrose Labyrinth in Portland, Ore. Charles Underwood, 4, at left, runs around a makeshift labyrinth on a sunny morning in Half Moon Bay, Calif., Tuesday, Jan. 25, 2011. (AP Photo/Marcio Jose Sanchez)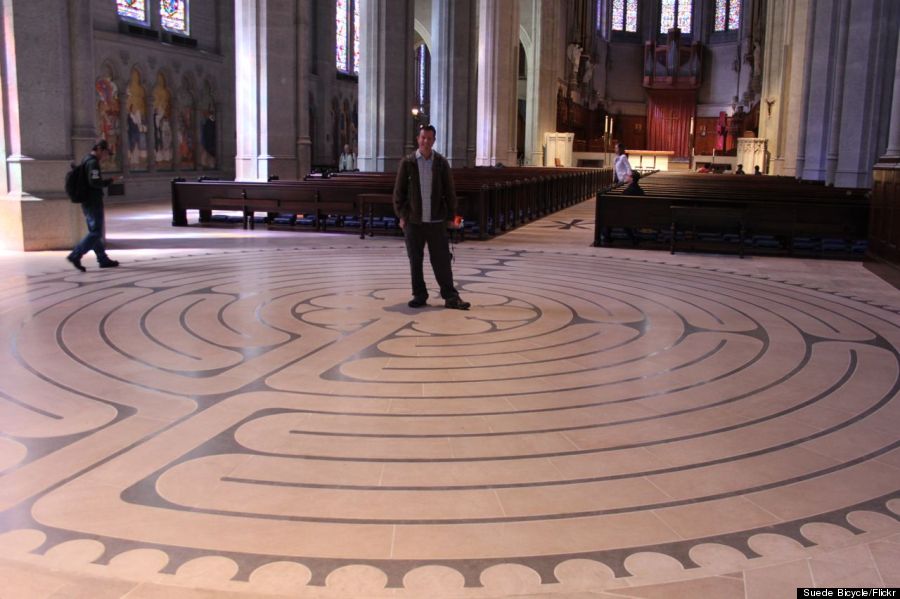 "The labyrinth in Grace Cathedral, San Francisco is a copy of the one in Chartres." An Angel Valley Retreat Center grounds labyrinth in Sedona, Ariz.
Related
Before You Go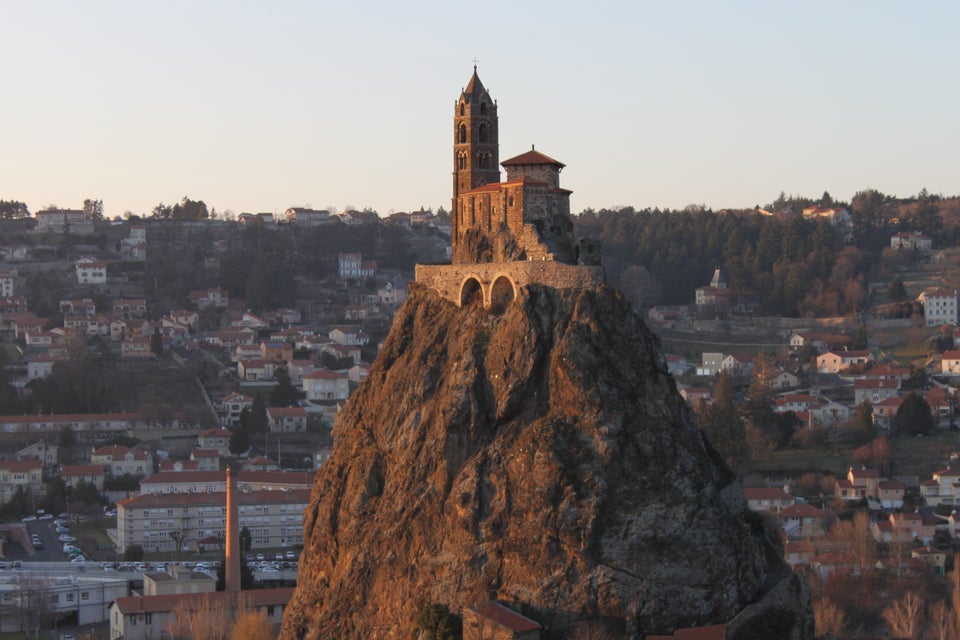 The World's 50 Most Unusual Churches
Popular in the Community