We found the perfect thing to wear on days when your RompHim is dirty.
Hologram City, an L.A.-based brand, has designed see-through lace shorts for men that are sure to make hot summer days just a little breezier.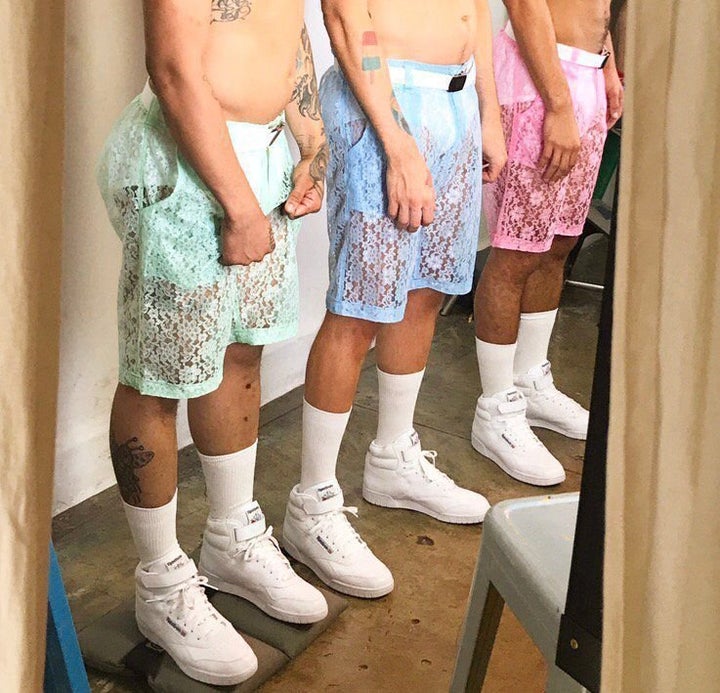 They also make lace shirts, as well.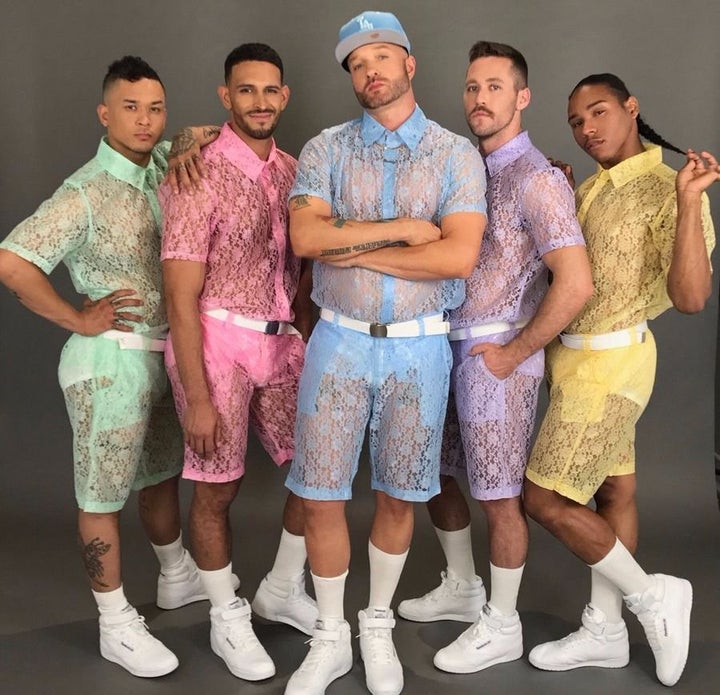 Accessorize with a belt and you have a male romper — and with this particular ensemble, you don't have to take off all your clothes to use the bathroom!
The shirts and shorts are available for pre-sale for $49 per item and come in a lovely pastel rainbow of colors.
Lace be honest, these are pretty fab.