Whatever happened to the importance of taking care of military families? We can rightfully claim a great job in doing so for the majority of our military families, however for some unclear reason, we are absolutely failing to take care of our gay and lesbian military families. Is it because of bureaucracy or, even worse, apathy?
Elected officials and military leadership claim that taking care of military families is important for military readiness. For instance, the Marine Corps states,
Personal and family readiness is defined as families who are prepared and equipped with the skills and tools to successfully meet the challenges of the military lifestyle. Family readiness directly affects the fundamental purpose of the Marine Corps to make Marines and win battles by building commitment and raising morale, thereby increasing unit readiness.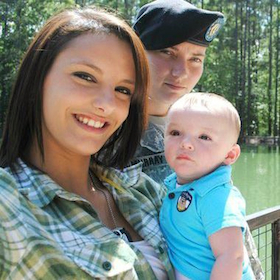 Now that gay and lesbian troops serve openly thanks to the repeal of "Don't Ask, Don't Tell" (DADT), surely this would include their families as well. Yet, these military families are treated as if somehow they are second-class, denied the same support and benefits their straight counterparts receive.
So what's the problem? Well, first of all the Defense of Marriage Act (DOMA) is partly to blame. Section 3 of DOMA defines marriage as solely between a man and woman thereby preventing the federal government from recognizing same-sex unions. This has a detrimental impact on our military. Because of DOMA, the Defense Department is currently unable to extend some benefits to gay military families like basic housing allowance at the "with dependent rate"; medical & dental insurance for same-sex spouses; access to many moral, welfare, and recreation programs; relocation and transportation allowance; employment and education assistance for the same-sex spouse; family separation allowance; surviving spouse benefits (which we learned too well with the death of Army Staff Sergeant Donna Johnson who left behind her wife Tracy); and even family advocacy and spouse abuse services. It's clear from the Marine Corps' own definition of family readiness that DOMA is damaging military readiness and it has to go.
However, DOMA is not the only thing damaging military readiness. Out-dated Defense Department regulations are also to blame. While the ban on gay servicemembers serving openly was lifted over a year ago, the Defense Department has yet to update its regulations to make sure gay military families are cared for. It has been two whole years since the Report of the Comprehensive Review of the Issues Associated with a Repeal of the "Don't Ask, Don't Tell" Policy was released. The authors (page 144) state that concerning some benefits, "...the Department of Defense could legally direct the Services to revise their regulations to extend coverage to Service members' same-sex partners." These are benefits that are not prevented by statutory limitations, like DOMA. These include much-needed benefits and support services like access to legal services; military family housing; base commissaries and exchanges; family programs; relocation and sponsorship for overseas duty stations, and co-location assignments for dual-military couples.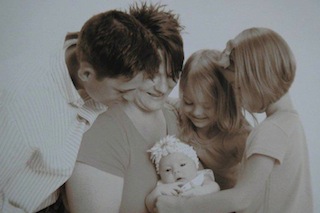 While organizations like the American Military Partner Association do their best to fill the void by supporting and connecting them, these military families still struggle with something that should be simple, like getting their children to the doctor on base. For instance, Meredith Rice, the same-sex partner of an Army soldier, has been repeatedly given the "run-around" when trying to get on base to get their young child (a military dependent) with special medical needs to the doctor. Needless to say, this is a disgrace.
These families face the very same challenges and struggles as all military families, yet they do it without the vitally needed support from the Defense Department. With two years passed since the release of the report recommending change, and over a year since the repeal of DADT, these families are faced with the brutal and stark reality that help has yet to come. As to whether bureaucracy or apathy is to blame, the only response given from the Pentagon is they are "considering" the issue.
REAL LIFE. REAL NEWS. REAL VOICES.
Help us tell more of the stories that matter from voices that too often remain unheard.