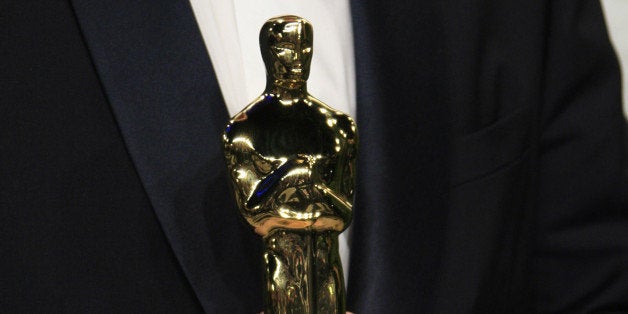 Millions of people around the world will be watching the Academy Awards on Sunday night. It's sure to be the dazzling, glamorous and exciting event that we've come to know and expect. Even hours before the show officially begins, so many of us will be glued to our television sets, watching the stars walk the red carpet.
But this year also promises to be different, with a heavy bit of controversy surrounding Oscars 2016: a remarkable lack of diversity among the honorees. Not a single person of color, or an out LGBT individual, or a person with a disability is nominated in any of the major categories.
Why care? It's Hollywood, after all . . . the land of make believe, dreams and fantasy.
Well, it's a lot more than that, actually. According to the recently released Otis Report on the Creative Economy, nearly one in six jobs in Los Angeles County are arts-related. Entertainment is the largest creative industry employer in the region. More than 744,000 jobs (direct, indirect and induced) in our area are arts-related. Our creative industry output is almost $177 billion.
And what about the audience? Don't, for example, Latino and African-American movie goers (i.e., ticket purchasers) deserve to see people like themselves reflected on the screen?
Here's the quandary: Los Angeles is the creative capital of the world. The County is also the most diverse in the nation . . . with huge and vibrant African American, Asian and Latino communities. Why aren't our arts (and that includes acting and entertainment) reflecting that?
This is a big problem. And everyone has a role to play in fixing it, even local government. That's why the Los Angeles County Board of Supervisors recently unanimously approved an effort that will ultimately enhance the participation and leadership of individuals from underrepresented communities in the arts.
The motion, authored by me, requires the County Arts Commission to establish an advisory group of diverse arts leaders who will work with arts institutions to develop practical and ambitious recommendations. The Commission is hard at work, and will report back to the Board of Supervisors with proposals that would lead to more diverse arts boards, staff, audience members, and programming at appropriate arts institutions throughout Los Angeles County.
Hollywood is going to benefit. Our efforts will build a "bench" of diverse talent in almost every sector of the arts. Our goal is to create a significant pipeline for diverse talent and leadership on screen, behind the scenes and in the executive suites.
And there is nothing make believe about that.
Read my motion by clicking here.
Popular in the Community