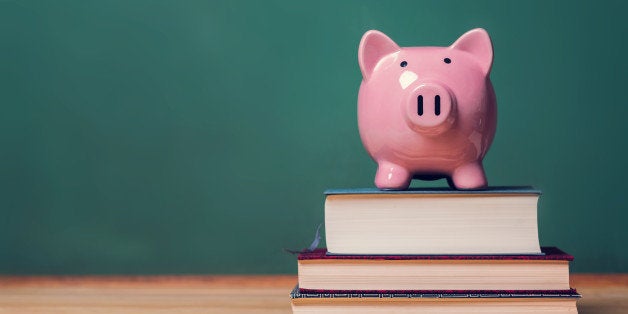 The above is quoted from a letter written by businessmen supporting Mayor de Blasio's bid for mayoral control of NYC's public schools.
As the parent of two children currently in NYC public schools, I wholeheartedly disagree that the current system serves students and the city well. It is fundamentally inequitable, opaque, disorganized, and even when spotlights are shined on shortfalls, it doesn't appear that righting wrongs is at the top of anyone's list. The Mayor is presently choosing not to attend a Senate hearing about mayoral control of city schools - perhaps answering questions about the many issues that currently exist isn't a priority.
This school year I delved into the rampant and seemingly randomness of Fair Student Funding (FSF) in city schools. FSF was instituted to, surprise, bring fair funding into schools. Instead of awarding lumps sums, funds are, as the Department of Education notes on their website, "used by schools to cover basic instructional needs and are allocated to each school based on the number and need-level of students enrolled at that school." Meaning, student driven categories range from everything including type of school (elementary, middle, high) to students in special ed, English language learners, performance, technical based and specialized programs.
If schools were funded at 100% of their FSF budgets, it still wouldn't be enough but things would be pretty good. If schools were funded at less than 100% but at equal percentages of their FSF budgets, things would be less good, but fair. But that's not the case in city schools. There's a 42% differential when it comes to school funding.
As a Brooklyn Technical high school parent and PTA co-president, I chose to focus on the eight test in specialized high schools, of which Brooklyn Tech, at 87%, gets the lowest percentage of its FSF budget while the highest funded receives 124% of it's FSF budget. That's a 37% jump from low to high. The allocations don't seem based on size, although Brooklyn Tech is, by far, the largest of the eight. In fact, it's the largest high school in not just New York City, but in the country. Funding doesn't seem to be relate to student poverty levels - Brooklyn Tech has a higher percentage of reduced and free lunch students than most of its specialized cohorts. The funding doesn't appear to based on AP courses offered, student body diversity, teacher populations - there is no apparent reason as to why funding is so strikingly different at schools with the same student funding rate according to FSF outlines.
Parents were told by the Department of Education that current funding doesn't seem to have a basis in anything other than previous funding streams set up before the advent of Fair Student Funding, with no one thinking or taking time to level out the funding playing field. And right now, the focus is on the Mayor's 94 renewal schools, not the hundreds of others not funded equitably.
The issue was brought to the public and was written about in the Wall Street Journal, DNAinfo, Schoolbook, and was reported on NPR. Parents, students, and alum testified in front of the Chancellor, her staff, and school superintendents at Panel for Educational Policy meetings. Thousands, worldwide, signed an online petition protesting the disparity.
The city knows it's an issue.
In the Mayor's new budget he proposes raising all schools to an average of 91% with the new bottom at 87 instead of 82%. Which means, in this remarkably non-transparent scenario, that Brooklyn Tech could very well spend yet another year trapped at the FSF percentage it has long struggled with. As costs rise and percentages stay the same, it gets harder and harder for administrators to effectively run programs and schools.
Even these vague changes are a mere bandage to much deeper and troubling issues. How did funding go so awry in the first place? How did this inequitable system survive for so many years with no investigations? With people now asking questions and facts surfacing (not that they were hidden - school funding percentages are readily available on the DOE website), why has no one delved into how it could be reasonably rectified? In the end throwing extra money at some schools doesn't erase years of inequitable funding or a set up that's been remarkably unfair. One would hope the Mayor would look to resolve issues, not avoid and ignore them.
No this system does not serve the city or its students well.
Popular in the Community