Homeless single mother Shanesha Taylor recently became the focus of much media and social networking attention, but Taylor's story of being arrested, put in jail, and her children being taken away because she left them in her car while she was on a job interview is not an isolated incident. Taylor did what many single mothers around the country do every day: she made a tough decision in an effort to be able to provide her children and herself with the life they deserve and desire.
Everyday, single mothers across the country are forced to make unconventional decisions because of societal structures in place that make it almost impossible for a single mother to thrive.
While "Lean In" has become the new mantra for working women, it is imperative that we acknowledge that not all women have the option to "Lean In." As a single homeless Black mother, Taylor leaned in and it cost her far more than a job. It cost her her children--who are still in child protective services--and if she is convicted on felony charges of child abuse, that could make her future prospects of obtaining a job more difficult since employers are not eager to hire convicted felons.
For too many single mothers in America, the cost of childcare supersedes the amount of money made on a job, and if a mother is able to obtain a childcare voucher, she is then faced with the reality that the childcare facilities that take vouchers are not the safest, and do not offer the quality programs that every family deserves.
After having my daughter during my sophomore year of high school, I returned the next year and took part in a program for teenage mothers which provided partial vouchers (which meant I still had to pay out of pocket) for child care, if I attended patronizing and condescending parenting classes after school. Once I had the partial voucher I began looking into daycare facilities which had good reputations in my community only to find out that none of them took vouchers. Ultimately, I ended up placing my daughter in the least terrible facility in my neighborhood.
Weeks after her attending that facility I began to realize my daughter had bruises on her little body, the bottles and clothing she was sent home with were not hers, and they always sent me letters saying she needed more diapers even though I sent a new pack the day before. One day while I sat in my geometry class I got a call from her teacher saying that I should not be alarmed when I picked up my daughter but that she would have a pretty large bruise on her head which was caused by her running into the bottom of a door.
These are the type of facilities that are available to poor single working mothers across the country who have been "leaning in" long before they were told to.
The real problem is not whether or not Taylor made a bad decision--the problems are the societal structures in place which force a mother to have to leave her two young children in a car while she goes for an interview for a job, which statistically speaking would not pay her enough anyway.
Organizations like MotherWoman are dedicated to raising awareness about social and economic justice issues, and advocating for policies and legislation that positively impact mothers, children and families on the regional and national levels. MotherWoman believes that no one should have to choose between caring for their family and earning a paycheck.
Due to that fact that Taylor's arrest was so high profile, many have rallied in support for her and her family. Taylor is now out of jail, has been able to visit her children, and because of an online fundraising campaign has been able to find housing. She is in the process of getting her children back but still faces felony charges.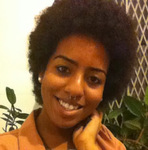 Gloria Malone is the creator of TeenMomNYC.com, a freelance writer whose media credits include The New York Times, HuffPost Live, RH Reality Check, and The O'Reily Factor, a political activist, and part of Echoing Ida, a project of Forward Together. You can connect with her via Twitter at @GloriaMalone.
LIKE MotherWoman on Facebook: https://www.facebook.com/MotherWoman
FAN MotherWoman on Huffington Post: http://www.huffingtonpost.com/motherwoman/
Related