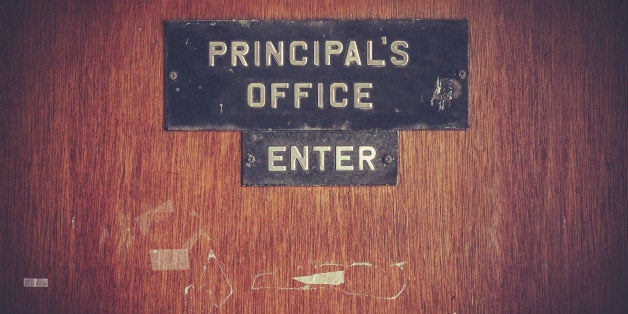 Culturally, we value male leadership above female. The disparity is evidenced by research out of North Carolina State University. In the study, an online college class was divided into four discussion groups. Those groups were split evenly between two course instructors. One instructor was male while the other was female. The two professors told his or her correct gender to one group and the opposite to the other. At the end of the course, students submitted final evaluations of their instructors. The results showed that students rated the professors they thought were male much higher than the professors believed to be female, regardless of the professor's actual gender.
Erin Davis, a gender studies professor at Cornell College, identifies our underlying problem as "evaluating men and women on different traits or having different expectations for individuals who are doing the same job." Benjamin Schmidt's analysis of reviews from the website Rate My Professor confirms that hypothesis. Schmidt, a professor at Northeastern University, created a database of approximately 14 million reviews from the website. Words most often associated with men include smart, idiot, interesting, and boring. Those used to describe women are sweet, shrill, warm, and cold. Schmidt concluded that professors tend to be rated on two different scales: intelligence for men, nurturing for women.
In light of this research, the question persists: how do we strike balance across all industries? Although a single-step fix is impossible, there is an action we can take. We need to hire more women as educational leaders. Education is the most promising frontier for change because the next generation of jobseekers and eventual employers must first spend 13 years in the primary and secondary school environment. Many of those will then move on to post-secondary institutions and spend another four, six, or eight years being molded by those in the education industry.
Consider the sadly universal example provided by actress Jennifer Garner during a speech at ELLE's 2014 Women in Hollywood event. During the honoree's acceptance speech, Garner stated:
"My husband and I do the same job. Not long ago, we both attended one of those events where entertainment newscasters ask you the exact same thing as the person who came before. We got home at night and compared notes. Every single person who interviewed me asked, 'How do you balance work and family?' He said no one had ever asked him that."
In that way, the entertainment and education professions could be interchangeable. Take my experience for instance. I am asked consistently: When do you plan on starting a Master's program? How long do you expect to stay in the classroom? Are there opportunities for advancement?
These questions may seem benign and welcome to any promising teacher. Sure, I have made measurable improvements at my school. I remain highly involved in my profession outside of the classroom. I win things.
What is worrisome is who isn't asked those questions: a woman.
However, there is a very different list of questions that would never be asked of me: What are you making for dinner? When is the wedding? Will you have to move for his job?
Nearly every profession suffers because of our perpetuation of gender inequality. If the issue isn't hiring, it's promotions. For every step taken in the right direction, we are reminded that our journey has just begun. As school leaders take a moment of pause this summer to reflect, I ask that they ponder Ms. Garner's words: "Isn't it time we change the conversation?"
My thesis is simple: If we want to change society, we have to change the way we teach them.
Related
Popular in the Community