 A U.S. military shaken by the resignation of CIA Director David Petraeus and the investigation of its top commander in Afghanistan, Gen. John Allen, announced Wednesday that one of the largest sex scandals in its history has widened, enveloping at least eight commanders and nearly 50 possible victims.
The Air Force released its report on the scandal at Lackland Air Force Base in Texas, where members of the Air Force go through basic training. Investigations of at least 25 military training instructors have led to charges against 11, and have resulted in five convictions, from rape to inappropriate relationships with recruits. Two commanding officers have been removed, and Air Force Gen. Edward A. Rice Jr., commander of Air Education and Training Command, said at a press conference Wednesday that six more have received "disciplinary action."
Chief of Air Force Safety Maj. Gen. Margaret H. Woodward, who conducted the investigation, found evidence of a weakness in safeguards, leadership and accountability at Lackland, leading to an "ever-present" abuse of power, according to a Department of Defense statement.
"This report necessarily focuses on the few who violated a sacred trust and broke faith with fellow airmen everywhere," Woodward wrote in the report, which Rice said includes 46 recommendations formed from interviews and surveys of some 18,000 service members. The Air Force said it is implementing 45 of the recommendations, including a required target of 25 percent female instructors, according to Reuters.
Rice described the military's basic training environment as "highly susceptible to the abuse of power," and ordered the establishment of a Military Training Oversight Council, chaired by a three-star general.
"We are committed to doing everything we can to make our basic military training program the world's finest example of military professionalism," Rice said.
Prior to the Petraeus and Allen scandals, the Pentagon had come under fire for what advocates, victims and members of Congress have said is a culture of impunity and an epidemic of military sexual assault.
"These findings and recommendations are not far off from what we expected to see, given the defects in the system and in leadership that have become clear since the Lackland incident came to light," Rep. Niki Tsongas (D-Mass.), who sits on the House Armed Services Committee, said in an email to The Huffington Post on Wednesday. "The horrific incidents at Lackland and the string of high-profile scandals of a sexual nature currently plaguing the military confirm a deep-rooted cultural failure."
Critics said they were concerned that the Lackland scandal, like others before it, may yield little accountability for the accused and little justice for victims.
"The recommendations made today are good steps that we think will improve sexual assault awareness and response at Lackland AFB, but they do not correct the flaws within the military judicial system," said Anu Bhagwati, executive director of Service Women's Action Network and a former Marine Corps captain, in a statement. "The military far too often retaliates against victims and fails to hold perpetrators accountable."
But Rep. Jackie Speier (D-Calif.), who serves on the House Oversight and Government Reform and Armed Services committees, said in an email Wednesday that the Air Force report was incomplete because the victims who have stepped forward were not interviewed. Speier said she would introduce legislation to combat some of the root causes of the scandal.
"I am going to introduce legislation that will amend the Uniform Code of Military Justice to reflect the [power] imbalance and clarify that any trainer who engages in a personal relationship with a trainee should be dismissed," Speier said.

As many as one in three servicewomen report having been sexually assaulted, according to Defense. In fiscal year 2010, the latest year of data, the Pentagon estimated that some 19,000 assaults occurred.
A day after Panetta issued the directives, Defense officials revealed that Army Brig. Gen. Jeffrey Sinclair was facing possible courts-martial on charges ranging from inappropriate relationships with female subordinates to forcible sodomy.
On Friday, an Article 32 hearing concluded for Sinclair, one of the highest-ranking officers to ever face military judicial proceedings on criminal charges, though Petraeus' CIA resignation overshadowed the hearing's conclusion. The decision on sending the case to courts-martial is not likely for several weeks, according to Benjamin Abel, a spokesman with the public affairs office at Fort Bragg in North Carolina, where the hearing took place. The investigating officer will prepare his report to the convening authority, which will ultimately make a decision based on the officer's recommendations.
The broader issues and politics at play further complicate the Sinclair case. His defense team's argument that he is being used as a scapegoat for the military's broader public relations problem may carry more weight, given the context. Or, pressure from within the Pentagon and outside it could mean that Defense cannot afford for the trial to not go to courts-martial, in what may be seen as another example of officers either accused or convicted of sexual improprieties continuing their careers with equivalent of a wrist-slap.
"By tolerating military sexual assault, the military is depriving itself of valuable assets and squandering resources in a way that we simply cannot afford," Rep. Tsongas said. "It is not only a matter of honor and integrity; it is a matter of national security."
Before You Go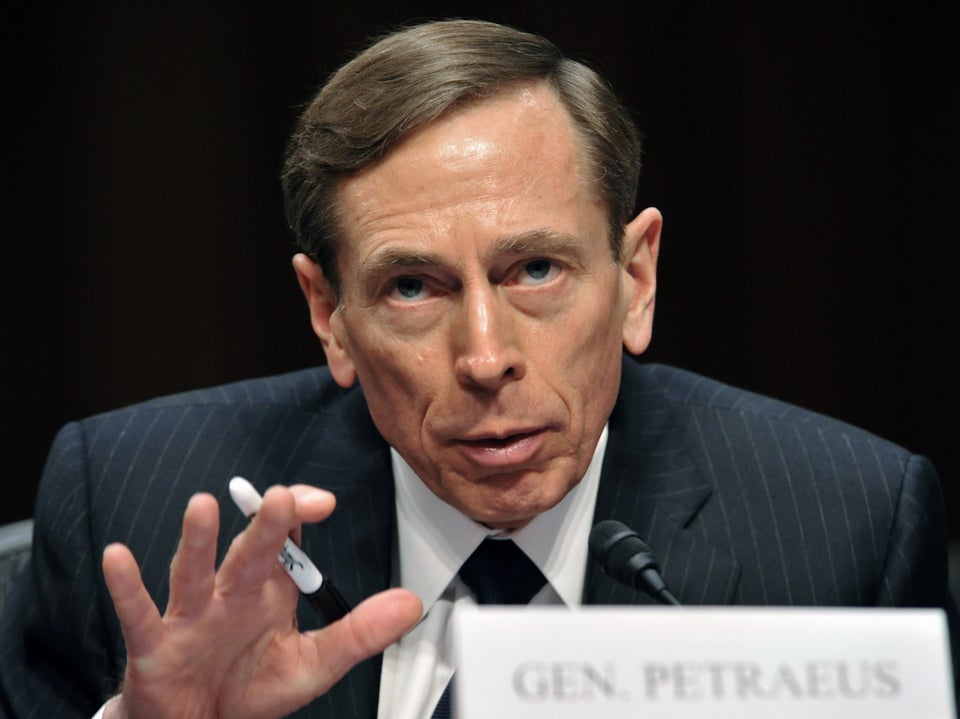 David Petraeus Scandal: The Cast Of Characters
Popular in the Community