Not since Alice lost her way down the rabbit hole have we seen a wonderland so strange and delightful. In the first ever survey of women surrealists in North America, 'In Wonderland' presents women not as 'other' but as otherworldly.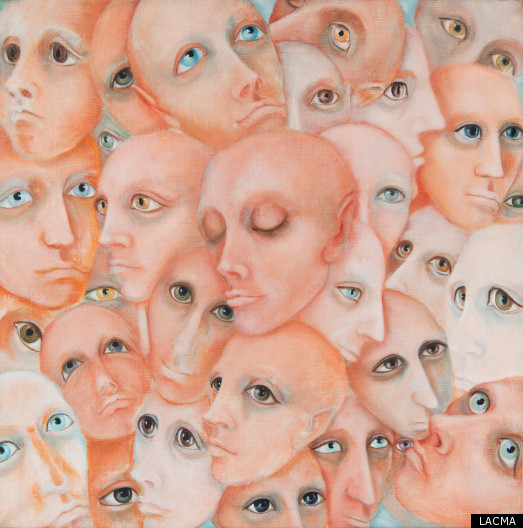 Surrealism was the movement that left reason for the dream, chose symbols and surprises over logic and embraced the sexual and the bizarre. Although the movement is radical in its subject matter, much of its treatment of women has been unfortunately traditional, and the genre is decidedly male-dominated. (One can blame Freud, if one were so inclined.) Though the only female surrealist you might know off the tip of your tongue is Frida Kahlo (perhaps more for her life story than her work), be prepared to be swept up into the wild imaginations of these 47 artists.
In the exhibition, it's possible that women could play it even odder than the hallowed Men of Surrealism. We see breasts served on a platter, severed baby heads, a fuzzy sofa made of ripped torsos ... The collection is not just surrealism by females, but female surrealism. The 175 piece exhibition will show how gender and geography affected the surrealism movement as a whole, and how our perception of the genre should widen to encompass it.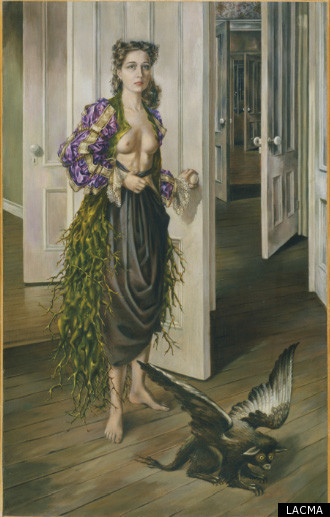 Highlights of the exhibition include Alice Rahon's childlike codes which blend cave paintings and childhood secret languages, as well as Francesca Woodman's disorienting and disturbing snapshots of women as ghosts of domesticity. Kahlo's legendary portraits glow proudly in their generous scale and warm, traditional, yet haunting colors. A humorous work, a game between Kahlo and a friend, rendered Kahlo as a male and Rivera as a female. The exhibition explores and explains the games artists played to give rise to new techniques, such as holding a candle under a piece to see what naturally emerged. See the different interpretations of the body, the mind, of the magical powers that a women could harness and unleash.
'In Wonderland' will feature work by Frida Kahlo, Lee Miller, Leonora Carrington, Remedios Varo, Dorothea Tanning, Louise Bourgeois, and many more. It will show at LACMA until May 6, so you have plenty of time to explore its offerings.
Check out a slideshow of the work below and let us know if this changes any opinions you have about the art form: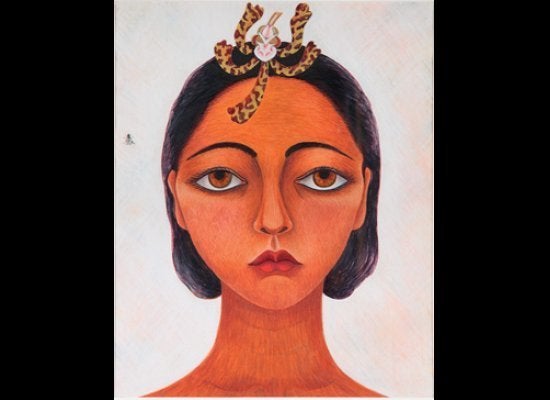 In Wonderland
Related
Popular in the Community