Chrissy Teigen has not shied away from sharing her day-to-day antics and experiences as a new mom. From breastfeeding to mom-shaming to messy moments, the model has been refreshingly -- and hilariously -- candid about motherhood.
The photo shows the new mom protectively clutching her breasts as she rides Splash Mountain at Disneyland with her husband, John Legend. The caption reads, "MY MILK."
The food-loving mama also posted another hilarious Instagram from her Disney adventures -- a photo of the "best ride" at the amusement park, a.k.a. the churro stand.
Gotta love a mom who keeps it real.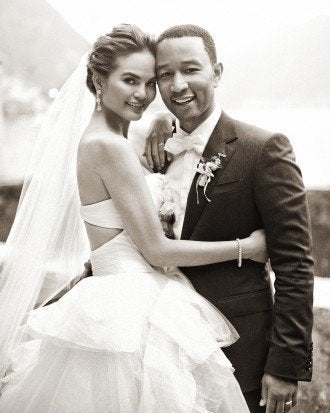 Chrissy Teigen and John Legend