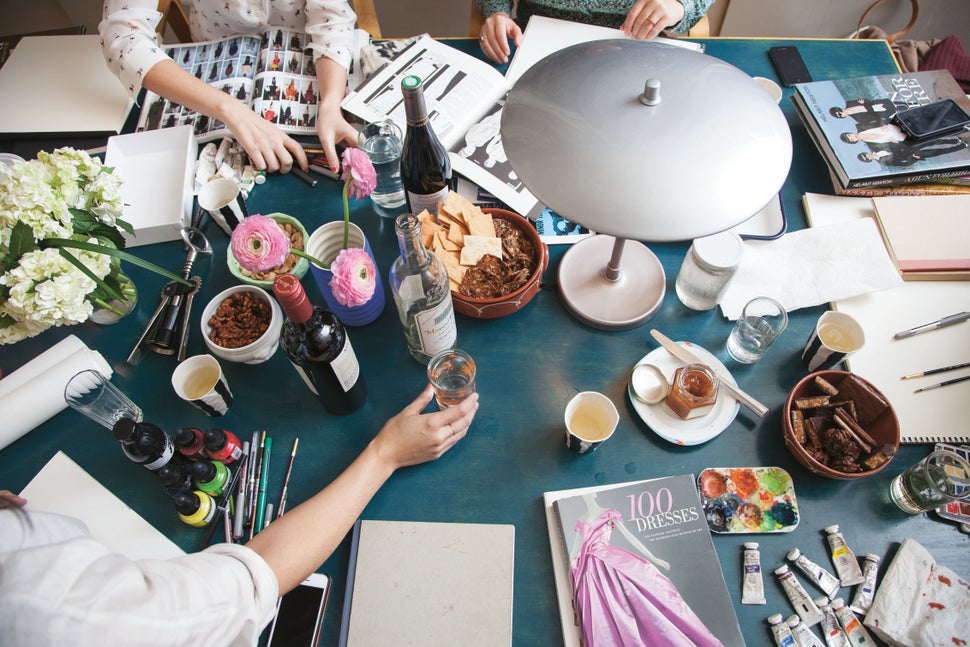 Imagine it: a table littered with wine bottles and bits of cheese, fruit preserves and assorted nuts. Amid the food and beverage detritus are sheets of paper and paintbrushes, art books and color palettes. Sprinkle in a few floral arrangements and the rapid hand movement of your best friends, and you have the makings of a perfect Ladies Drawing Night.
Artists Julia Rothman, Leah Goren and Rachael Cole host regular art gatherings like these. Their new book, Ladies Drawing Night ― a guide to making art, getting inspired and joining the party, as the cover notes ― is part visual diary, part starter kit, perfect for any aspirational artist who wants to paint their cake and eat it, too.
Ladies Drawing Night features photos and advice from 10 of the illustrators' favorite evenings with art, which have previously been posted online with the apt hashtag: #ladiesdrawingnight. Throughout the book, the three women discuss why an all-women night of creativity is important to them ― "For us, there is limited time with just women. We really enjoy it, so we stick to it." ― and how fans of their ritual can join in the fun. 
So, in the spirit of LDN, here is a quick guide to organizing your own Ladies Drawing Night, based on the writings of Rothman, Goren and Cole: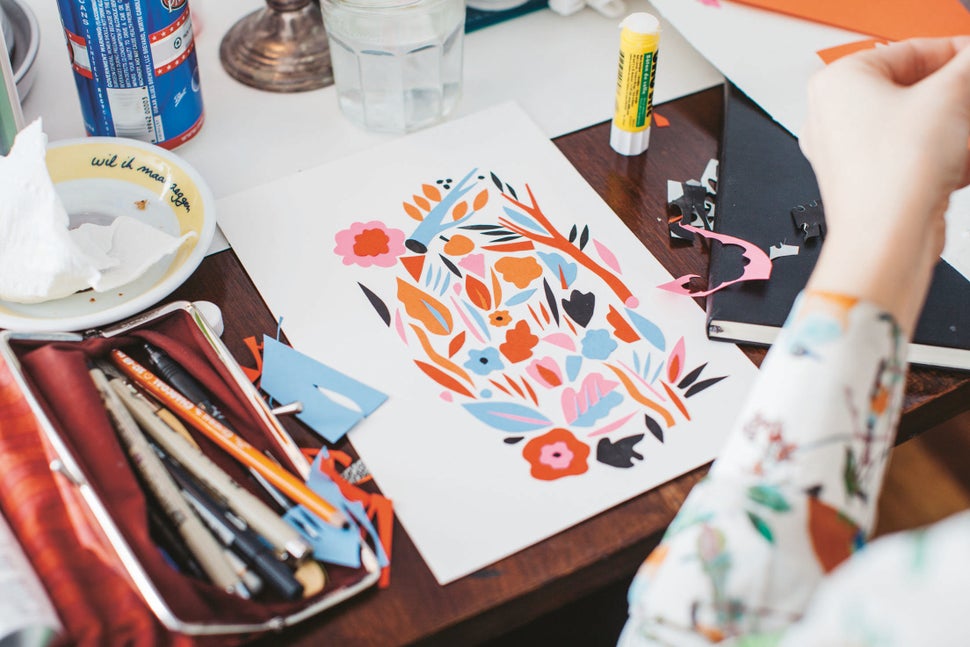 1. Get in formation, ladies.
Rothman, Goren and Cole's LDNs have involved well-known, award-winning illustrators as well as women just beginning their careers in art. But you don't have to be a professional to stage a night of art-making. All you need to do is gather a group of like-minded friends who'd be down to draw on a regular basis.
"If it's your first drawing night, it can help to limit the guest list to just a few people you feel comfortable with," the illustrators suggest. "A small group tends to stay more focused and on track and creates a more intimate environment."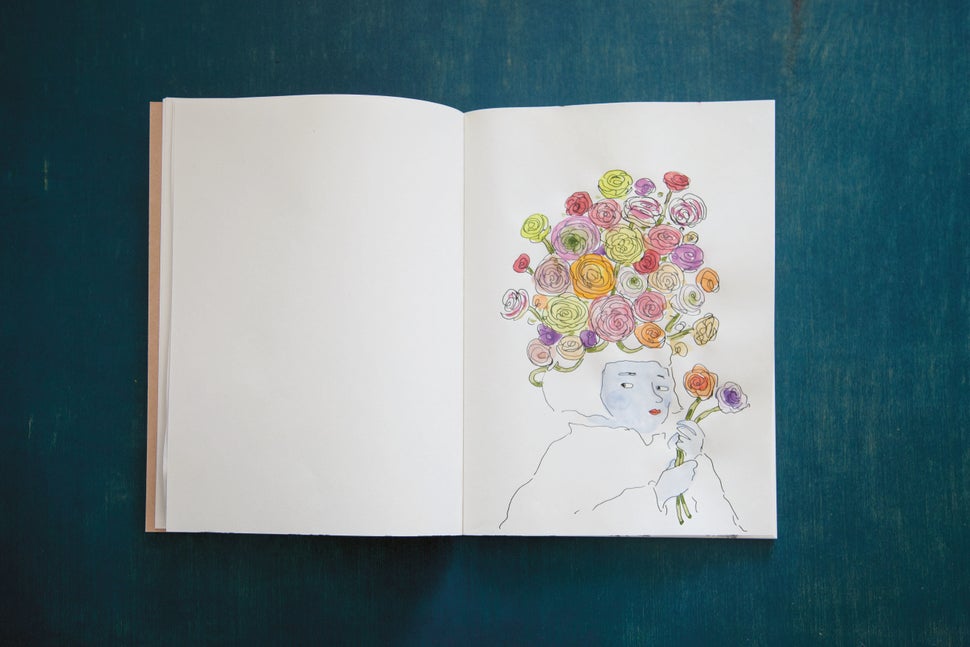 2. Obtain sustenance (aka food and beverages).
This is the easiest part. The LDN originators prefer chocolate-based snacks and a bag of chips as their go-to treats. Their overall rule of thumb regarding sustenance is as follows: if you plan on having wine on the table, eat dinner beforehand. And yes, you probably plan on having wine on the table.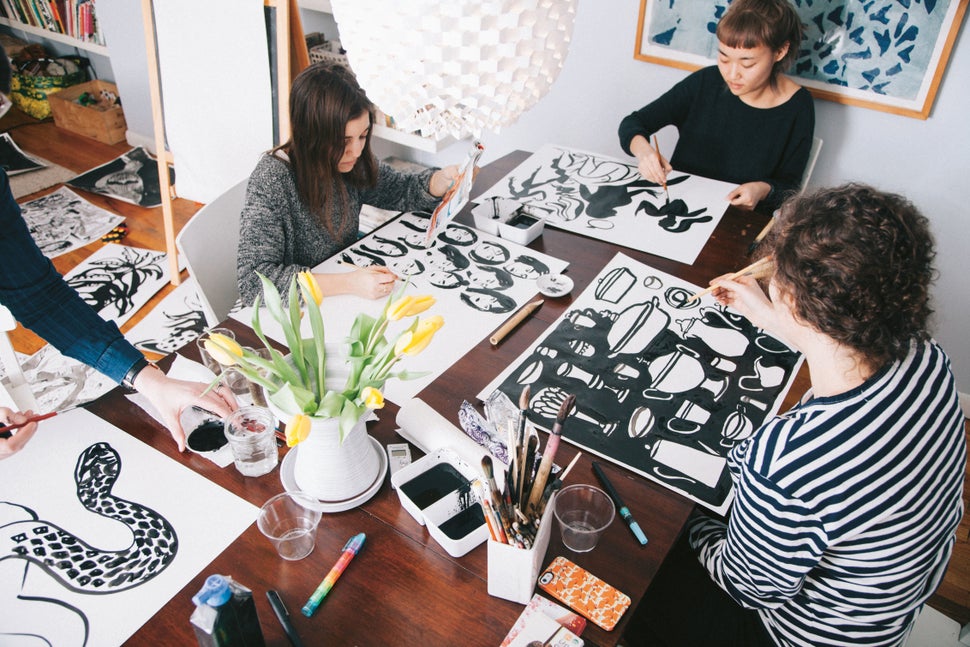 3. Gather your favorite art supplies.
Depending on your medium, you'll need a specific array of supplies. The LDN ladies include expansive lists of their own chosen tools, including: Uni-ball pens, Schmincke watercolors, Muji and Moleskine sketchbooks, Winsor & Newton gouache, gel pens, and various brushes. Their words of advice: "Don't be afraid to share! Swapping materials gives you the chance to find your next favorite pen or paint color."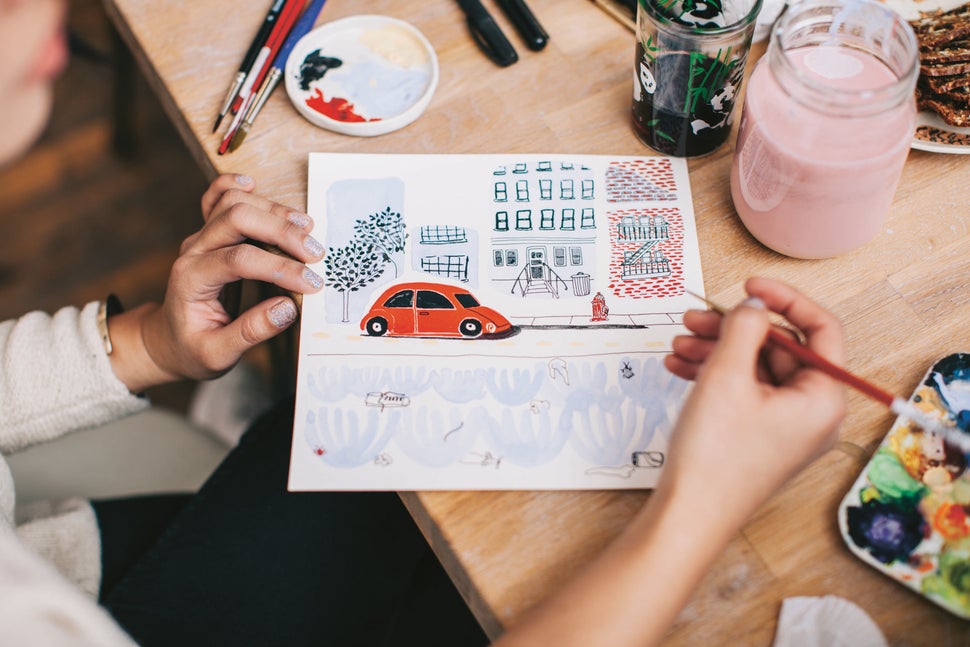 4. Pick a theme.
Your theme can dictate subject matter ― fashion sketches, word-based designs, food-centric still-lifes ― or medium ― cut-outs and collages, cardboard drawings, watercolor paintings. "If you don't know where to begin, having a theme in mind can help you get started, and it's fascinating to see the different ways everyone interprets it," the LDN illustrators write.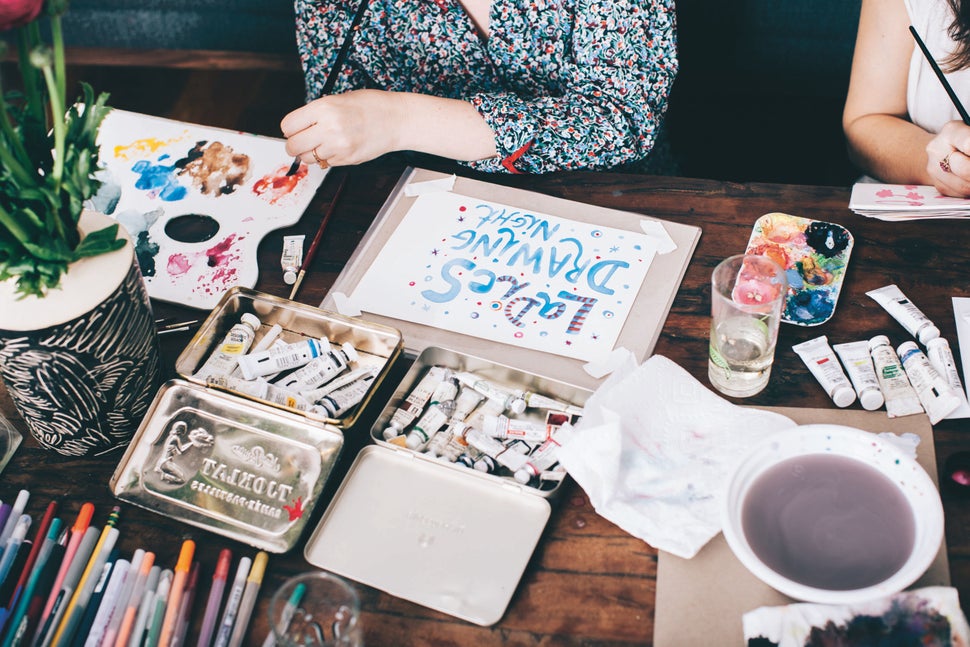 5. Talk it out.
Have new and wild ideas? Share them. As important as drawing (and snacking!) is to any LDN, so is talking. Open communication between invitees means the night is less about any final product and more about the time shared together.
"Trying to squeeze Ladies Drawing Night in each week can be a challenge, but after everyone arrives, our supplies are out, and the drawing session starts humming along, my energy and mood lift," Cole writes in the book. "I often feel so high-spirited by the time we finish that I can't sleep. The net effect of all these evenings is that I've finally gotten over my precious and ― dare I say it ― neurotic relationship to drawing. The barriers have been lowered, and the final drawing is less and less my reason to put pen to paper."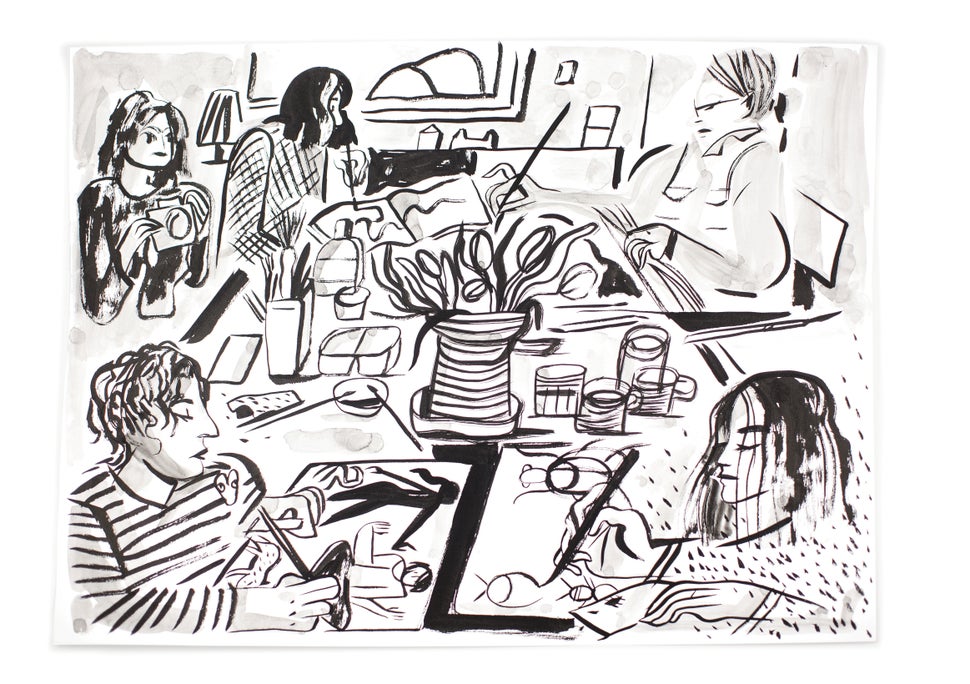 6. Display your work and revel in the beauty of a good ol' Ladies Drawing Night.
The LDN women suggest laying out your finished drawings at the end of the evening ― and taking pictures of it all. It helps to see your progress from week to week, they add. Plus, you can post your LDN successes to the #ladiesdrawingnight hashtag and inspire even more women to pick up a brush in one hand, a wine glass in the other.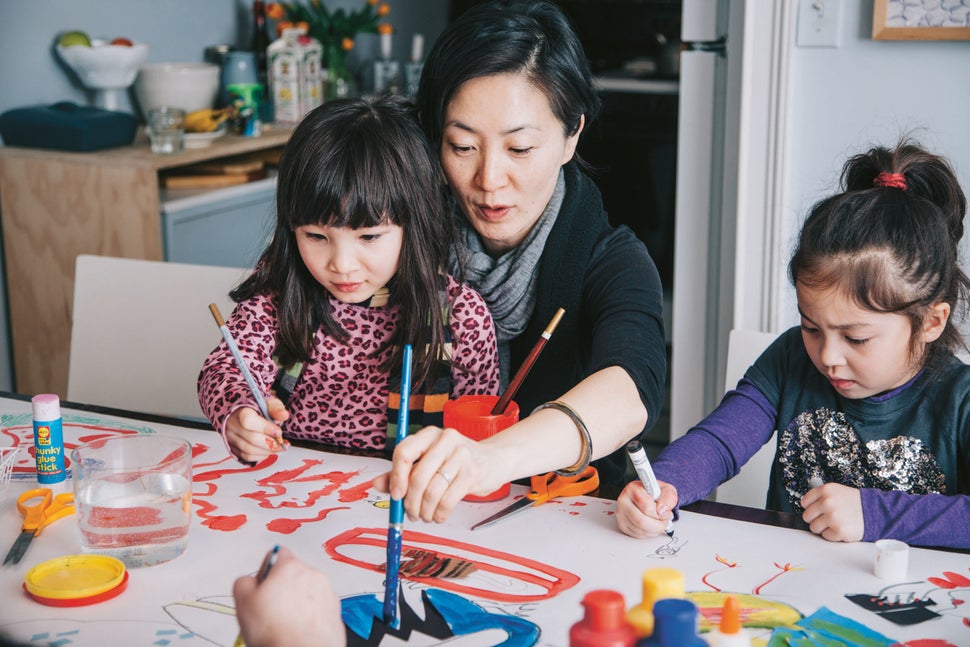 Go forth and draw, ladies.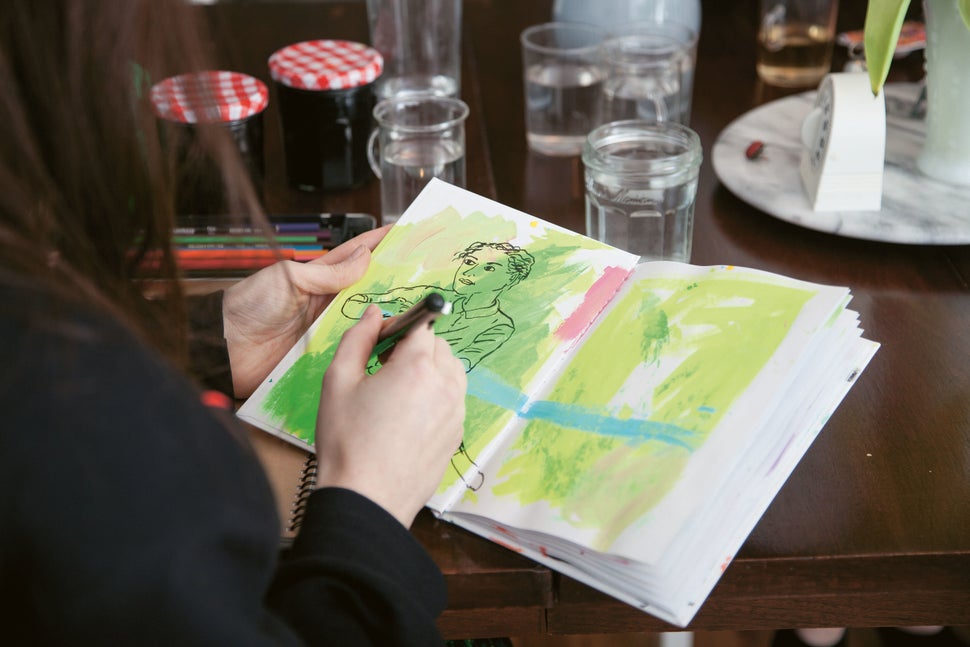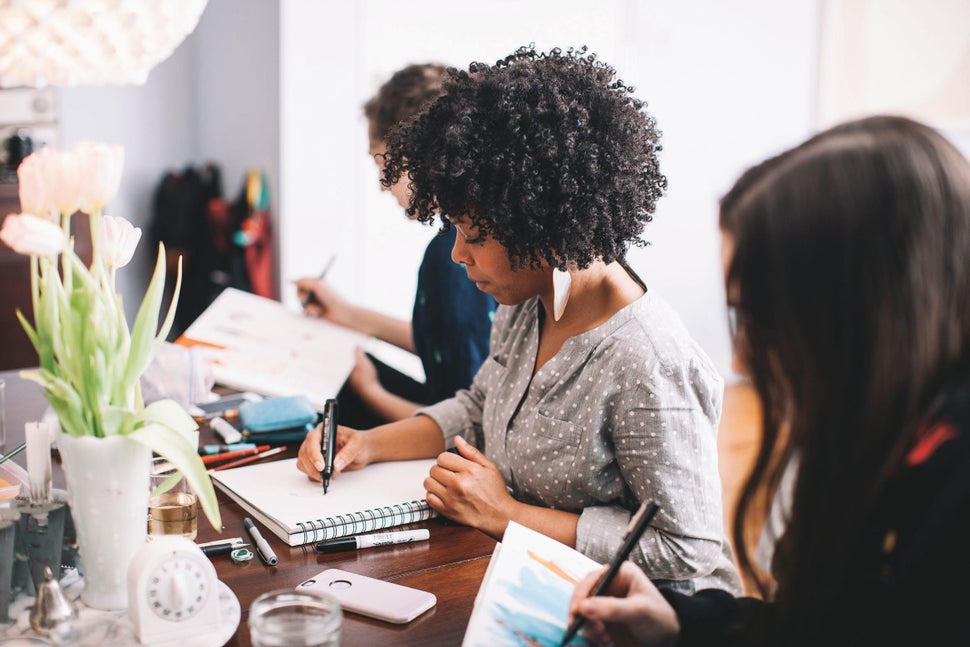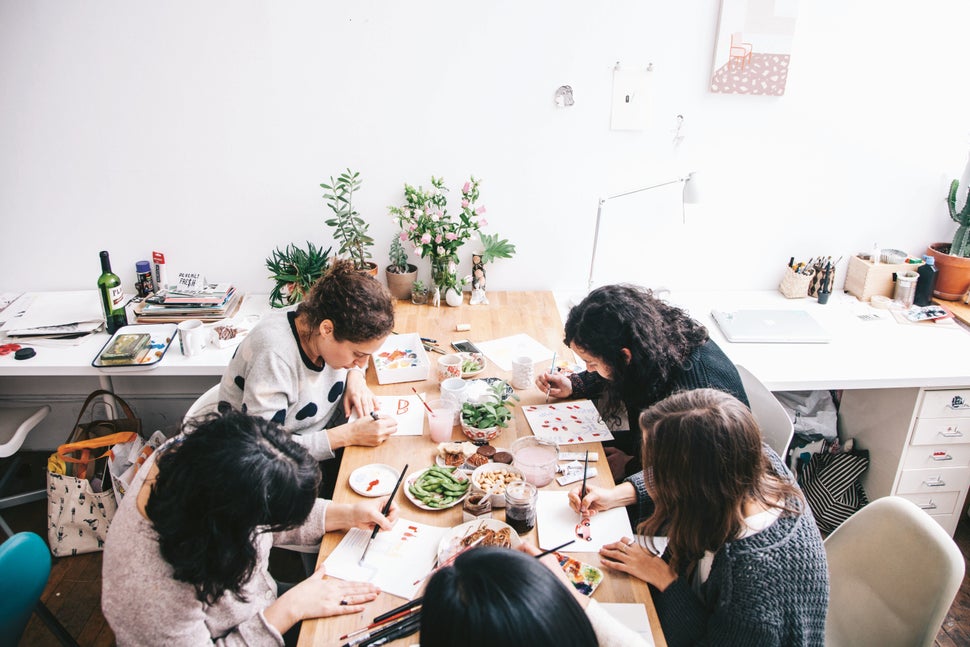 REAL LIFE. REAL NEWS. REAL VOICES.
Help us tell more of the stories that matter from voices that too often remain unheard.
BEFORE YOU GO
PHOTO GALLERY
Artsy, Adorable Gift Ideas From Indie Illustrators